What We Know About the Low-Cost, Low-Key Getaway Mentioned in the Depp v. Heard Trial
Morgan Knight, the former owner of Hicksville Trailer Palace, testified in the Depp v. Heard case on May 24. But where is the getaway located?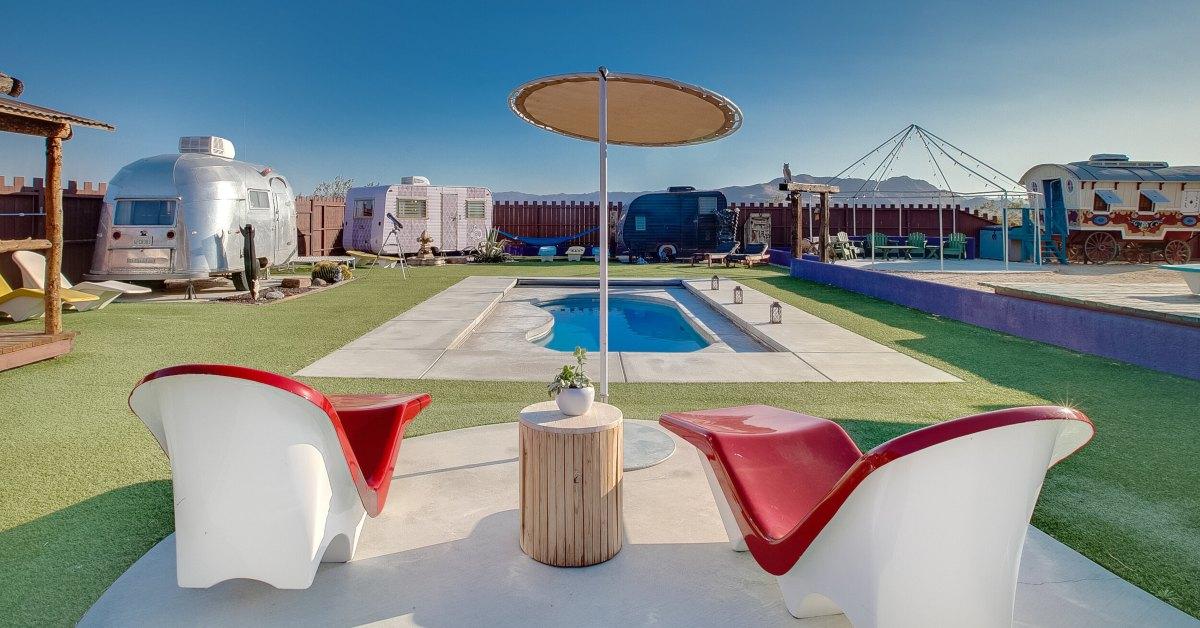 Several witnesses have taken the stand in the multi-million-dollar defamation trial between Johnny Depp and Amber Heard. Johnny and Amber have hurled heinous accusations of physical violence at one another, and they both have witness statements to support their claims.
Among them are lawyers, psychiatrists, and — most recently — former innkeeper, Morgan Knight.
Article continues below advertisement
Knight took the stand on Tuesday, May 24 to share his knowledge of the case. During his testimony, he detailed an incident that allegedly took place between Johnny and Amber in 2013. According to Knight, it all went down at Hicksville Trailer Palace. But exactly what and where is that? Here's what we know.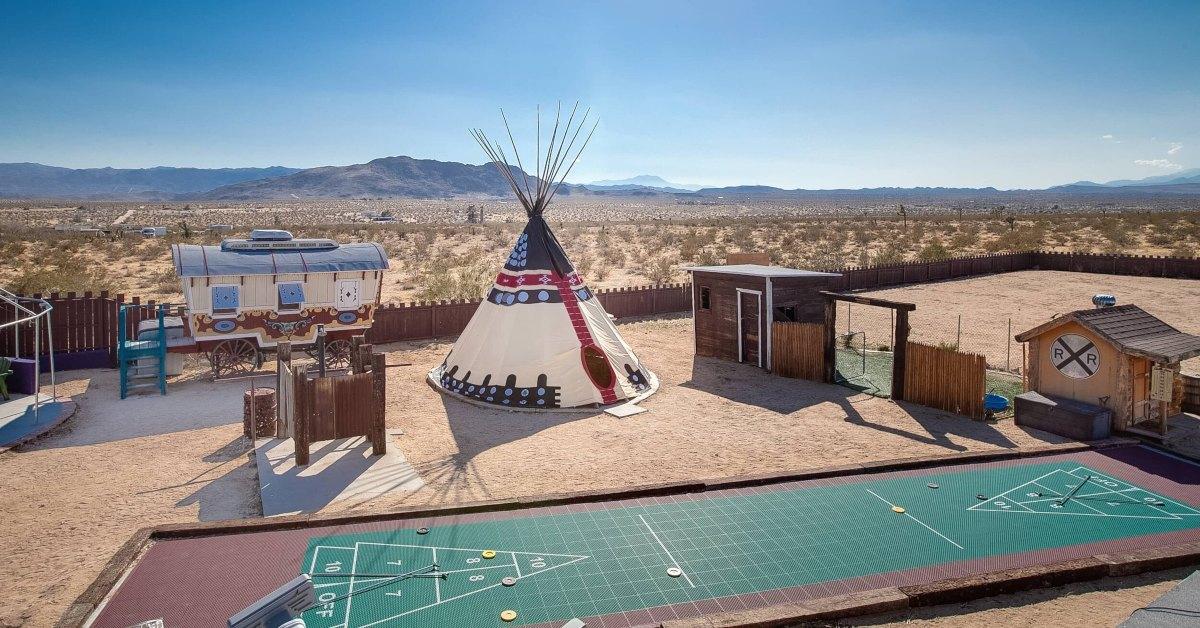 Article continues below advertisement
What did Morgan Knight Say? The Hicksville Trailer Palace incident explained.
Previously, Amber claimed that Johnny performed an involuntary cavity search on her during their drug- and alcohol-fueled stay at Hicksville Trailer Palace. Amber said that the incident occurred when Johnny was looking for a missing bag of cocaine.
"I just stood there staring at the stupid light, I didn't know what to do… while he did that. He twisted his fingers around… I didn't [say] like "stop" or anything," she told the court of the alleged attack.
However, Knight's testimony told a different story. Under oath, he testified that it was Amber who had gotten violent with Johnny at the trailer park which, at the time, he owned. He testified, "He was kind of cowering and seemed almost afraid. And it was really odd to see because he was older than her, obviously."
Article continues below advertisement
"She started yelling at him, and I didn't want to hear it. Honestly, it was really triggering because I've been in an emotionally abusive relationship before," Knight added. "At the end of the night, I heard a commotion. I was inside the house and came out. I couldn't tell what was going on. Mr. Depp and Ms. Heard were having a discussion about I'm not sure what."
Article continues below advertisement
Following Knight's testimony, spectators were curious about the vacation destination, which Amber claimed was in the middle of nowhere. But with stays starting at $100 per night, we might be down for a trip.
What and where is Hicksville Trailer Palace?
Hicksville Trailer Palace is an upscale campsite that doubles as an adult playground. To visit, you'll have to take a trip to Joshua Tree, Calif., which has a population of 7,786 as of 2020.
The vacation rental offers 13 uniquely themed trailers and a wide variety of activities including but not limited to horseshoes, ping-pong, archery, and dartboards. From a communal bathhouse to an outdoor firepit, the semi-frills trailer park is sure to bring out the outdoorsman (or woman) in you.
Article continues below advertisement
"If you're into games, Hicksville might be your idea of heaven on earth," a description on VisitCalifornia.com reads.
"Solitude seekers, you might want to aim elsewhere for your desert digs," the site adds.
Johnny and Amber aren't the only celebrities who have visited the quaint vacation destination. Lana Del Ray also shot the music video for her single "White Dress" on the property.
While Morgan Knight has since sold the novelty trailer park, he still owns the Hicksville Pines Bud & Breakfast, located in Idyllwild-Pine Cove, Calif.