Amber Heard and the Kardashians Have Been Accused of Toxic Femininity — What Does It Mean?
The term toxic femininity has made news as Amber Heard's trial and The Kardashians' fame continues. But what does the term really mean?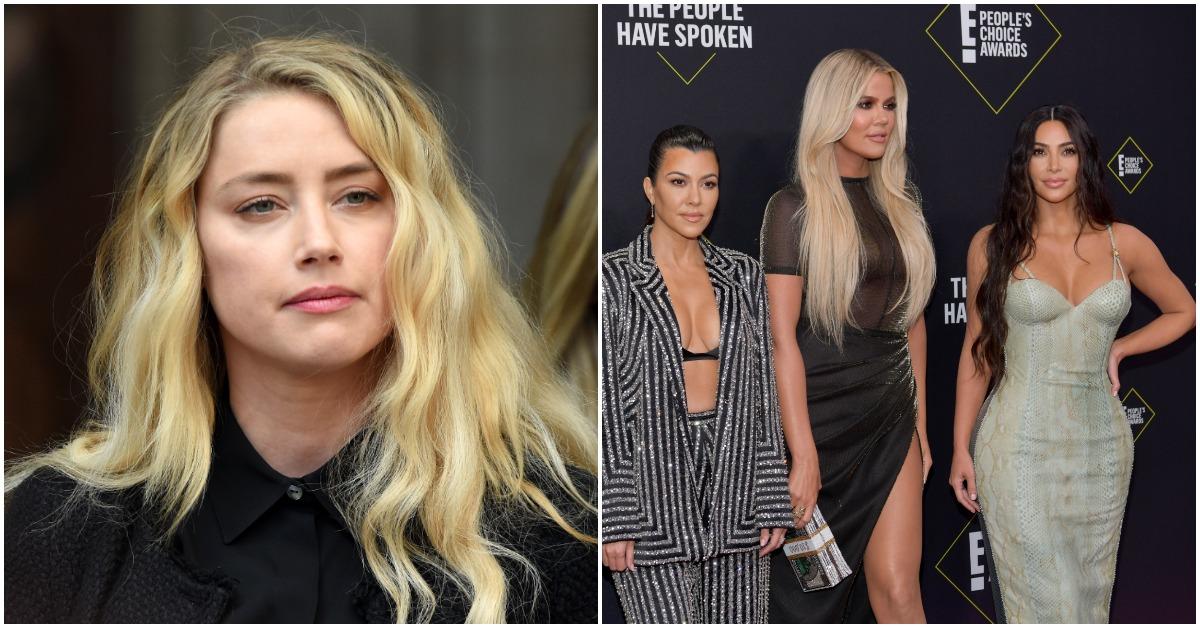 The term "toxic masculinity" or "traditional masculinity" has made waves in media within the last decade. Toxic masculinity's definition is "a set of attitudes and ways of behaving stereotypically associated with or expected of men, regarded as having a negative impact on men and on society as a whole."
These stereotypes include withholding emotions seemingly designated for their female counterparts, such as crying or being in distress. Toxic masculinity also encourages those who identify as men to maintain the "macho" role at all times in order to be accepted by society.
Article continues below advertisement
Although toxic masculinity remains a hot topic, Amber Heard and The Kardashians' alleged acts have caused more and more discussions surrounding toxic femininity. But what exactly does the term mean?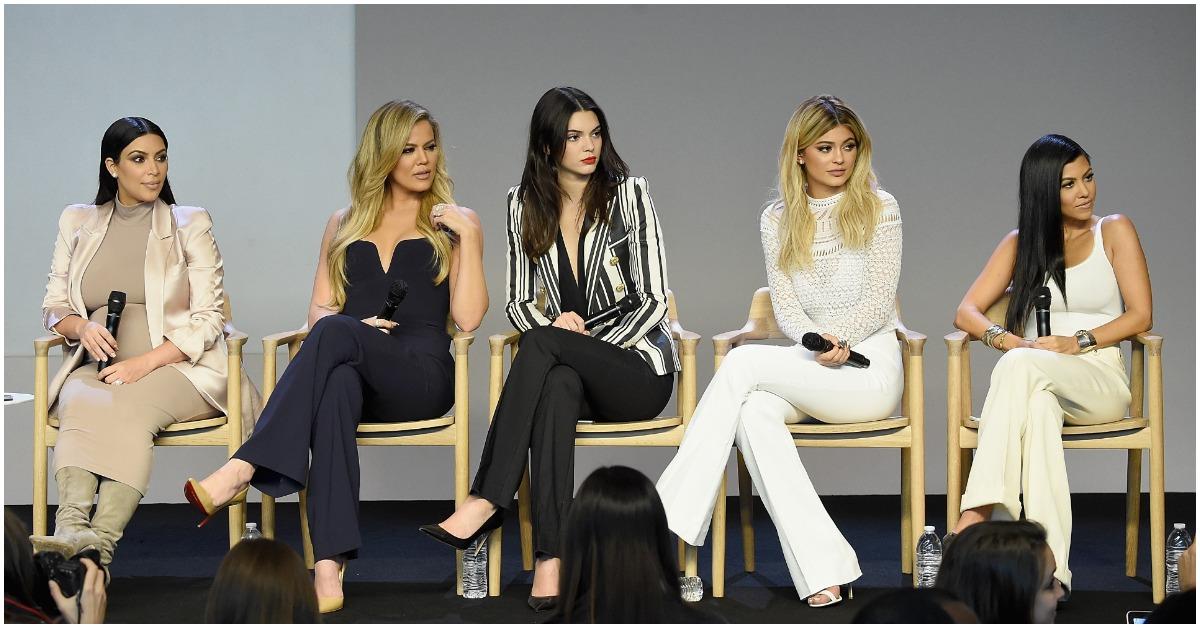 Article continues below advertisement
What does toxic femininity mean, exactly?
VeryWellMind defines toxic femininity as "any thoughts, actions, or behaviors by women that benefit or defer to others, usually males, at the expense of a woman's independence, agency, full range of emotions, and emotional and mental well-being."
However, the term has broadened over the years. Toxic femininity also suggests that women who are guilty of it are potentially looking out for themselves over other women.
"It is where a woman's response to a long-standing threat of failure, underappreciation, or a need to prove herself over her male peers reacts by resenting the women around her who are fighting the same battles," the outlet wrote.
Twitter called out Amber Heard for allegedly displaying toxic femininity at Johnny Depp.
In 2016, Amber filed for divorce from actor Johnny Depp following 15 months of marriage. After filing, the Aquaman actress filed a restraining order against her ex, stating he physically abused her. She wrote an op-ed to The Washington Post discussing her bouts with domestic abuse, which caused Johnny to file a $50 million lawsuit against his ex-wife.
Article continues below advertisement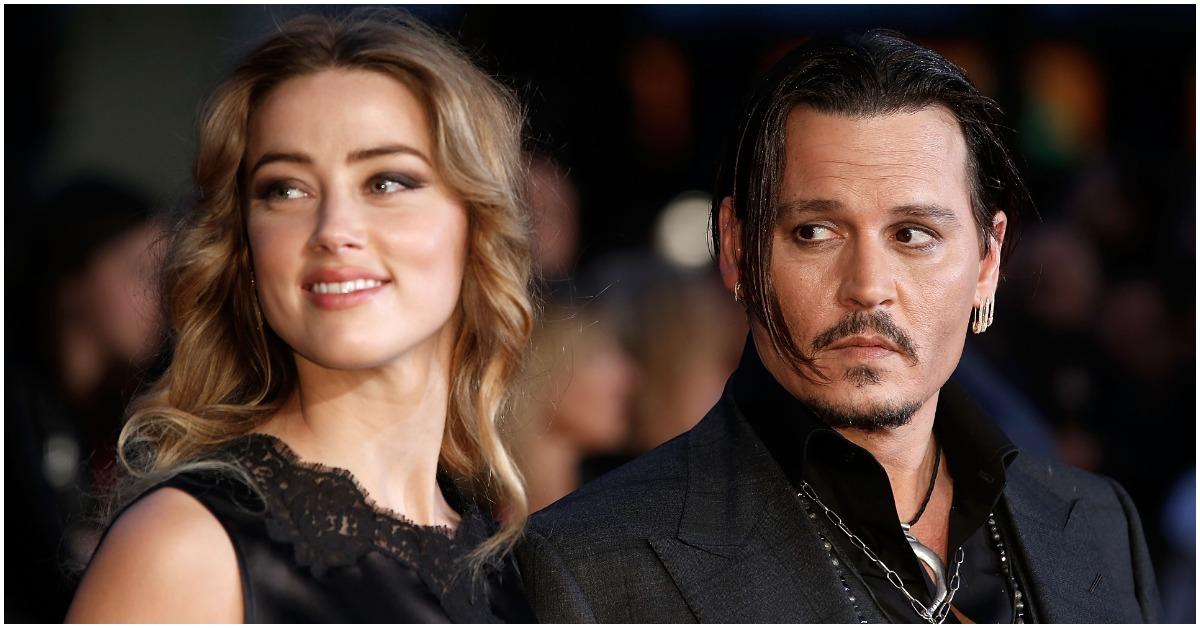 The Finding Neverland actor then made allegations of Amber being the aggressor in the relationship and spoke of her alleged violence in his April 2022 court testimony.
During Amber and Johnny's trial, evidence supporting his claims, including the audio of a fight between the couple, circulated online. After hearing what occurred between them, many social media users have defended Johnny. Some also believe Amber used her feminine qualities and involvement in the #MeToo movement to gain sympathy from the public.
Article continues below advertisement
The Kardashians' approach to their body image and cultural appropriation claims are reportedly another example of toxic femininity.
Since their show, Keeping Up With the Kardashians, made them global superstars, the Kardashian-Jenner family has come under fire for their appearance through the years. Many members of the large clan, including Kim Kardashian, Kylie Jenner, and Khloe Kardashian, have been accused of promoting hyper-femininity and an unrealistic body image.
In an op-ed to The Los Angeles Times, writer Robin Abcarian mentioned "the evolution of Kim's impossibly tiny waist and ample posterior" and Kylie and Khloe's facial changes throughout their career.
Article continues below advertisement
Scholars have also chimed in and accused the family of culturally appropriating Black women's fashion and hairstyles on multiple occasions, thus sabotaging the demographic. In a piece for Public Books, writer Ren Ellis Neyra said The Kardashians use their likeness to earn "financial gain from Black people and Black culture, even as they stigmatize, in particular, Black women through their project of multiracial whiteness."