So ... What's Your Sign? Let's Talk Wednesday Addams's Zodiac Sign
With her macabre nature and reluctancy to trust others, Wednesday Addams's zodiac sign may be obvious to some. For the rest, well, that's why we're here.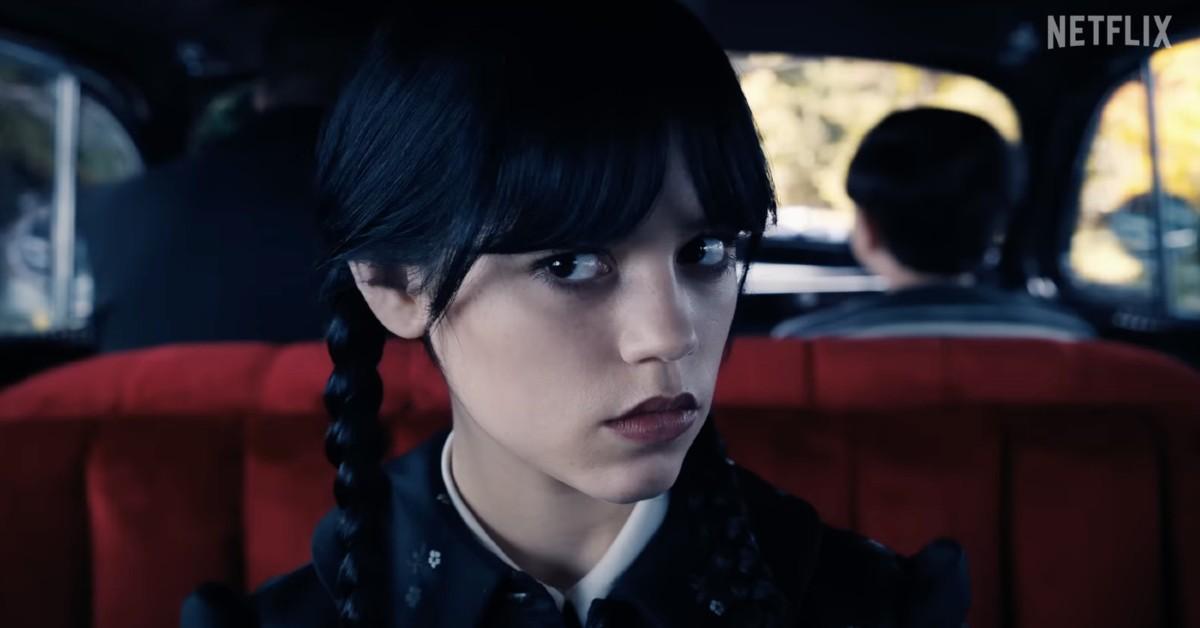 Besides being creepy and kooky, mysterious and spooky, pigtailed Addams Family member Wednesday is loyal, pessimistic, reluctantly kind, conniving, sarcastic, and, of course, full of woe. She's a nuanced character to say the least.
Article continues below advertisement
Created by artist Charles "Chas" Addams in 1938, the iconic goth character is the star of Netflix's supernatural comedy series Wednesday. Portrayed by spooky starlet Jenna Ortega (X), Wednesday offers viewers an inside look at Wednesday Addams's complex psyche as she navigates life at her parents' alma mater: Nevermore Academy.
If any of you woo-woo fans know anything about astrology, you could probably guess her zodiac sign with little to no effort. For the less spiritual viewers, we're here to fill you in.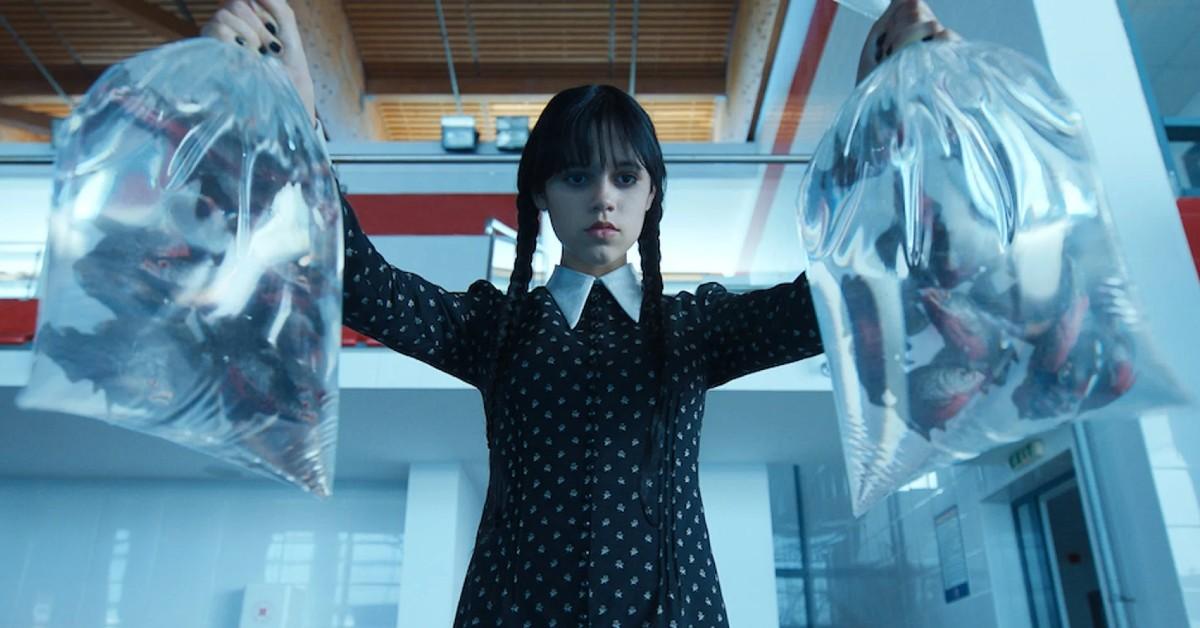 Article continues below advertisement
Considering Wednesday once had a pet scorpion, her zodiac sign may be obvious.
Sadly, we don't have Wednesday's birth chart in front of us. All Alfred Gough and Miles Millar's series tells us is that Wednesday was born on Friday the 13th, because obviously. However, Wednesday does gift us with a plethora of context clues.
While telling her optimistic werewolf roommate, Enid Sinclair (Emma Myers), about the last time she cried, Wednesday reveals that she had a pet scorpion named Nero when she was just 6 years old. She would often walk him on a leash, as if he were a dog, before a herd of bullies squashed him with with their bicycles. R.I.P. to Wednesday's oh so cuddly and venomous pet scorpion.
What we're getting at is that Wednesday Addams is clearly a Scorpio.
Article continues below advertisement
As detailed by astrologer and author Nina Kahn — who wrote 2020's Astrology for Life and 2021's Wander the Stars — for Bustle, Wednesday's "macabre interests, deadpan demeanor, and skeptical sensibilities," make her "a full-blooded Scorpio." To clarify, Nina based her piece on Barry Sonnenfeld's 1991 film The Addams Family, but she mentions the Netflix series as well.
Article continues below advertisement
She went on to explain that Wednesday's "quiet but immovable confidence," "intuitive and investigative" thinking (which is heavily present in the Netflix series), and hesitancy to trust others all add up to make her the emotional water sign she doesn't want to admit she is.
Article continues below advertisement
"Once you get them to lower their defensive stinger, they're extraordinarily loyal and devoted companions," Nina wrote of Scorpios.
If we're talking about Wednesday's relationship with Enid, for example, it takes a long, long time for her to "lower her defensive stinger" for the bubbly blonde, but she eventually does. The Wednesday finale even features a warm embrace between the two opposites, which is a big deal for the dismal protagonist.
All in all, the stoic Wednesday Addams is the poster child for Scorpios.
"Sleuthing? Psychic powers? Supernatural mysteries? Sounds like some serious Scorpio action to me," Nina concluded.
Wednesday is currently streaming on Netflix.