Super Genius Sheldon Cooper Is Off for Fall Break — When Does CBS's 'Young Sheldon' Return?
CBS's family comedy 'Young Sheldon' is about to embark on a fall hiatus. We've got the deets on when 'The Big Bang Theory' spinoff is returning.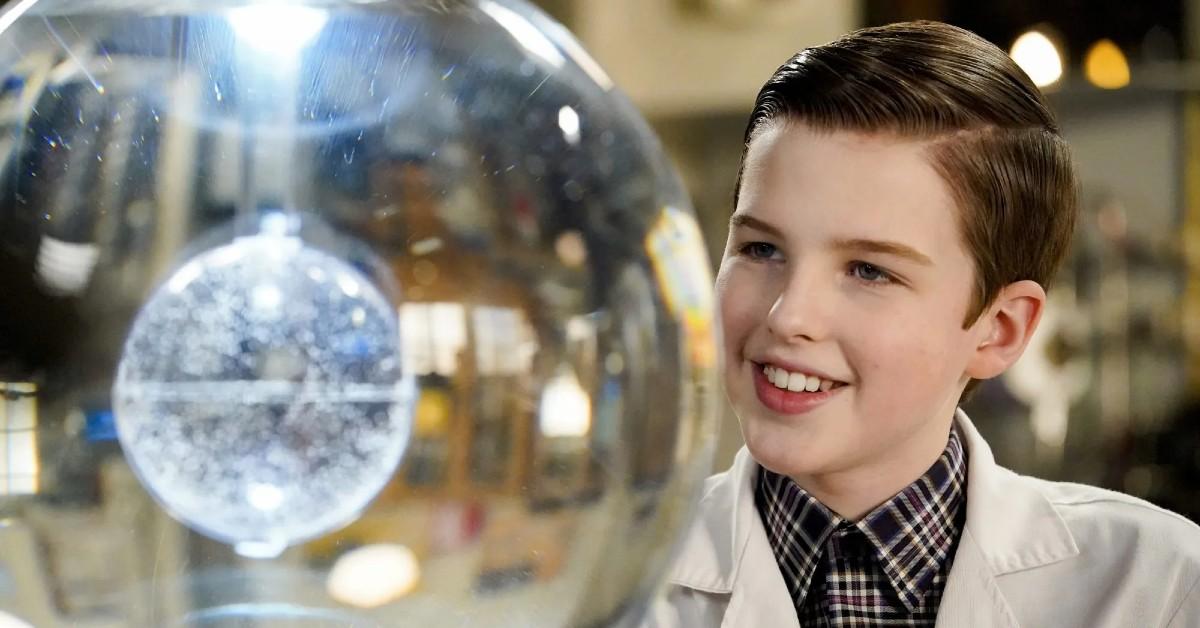 You brainiacs can give your barometers and accelerometers a rest, because CBS's The Big Bang Theory spinoff series, Young Sheldon, is taking a fall hiatus.
Now 14-year-old Iain Armitage (PAW Patrol: The Movie) took over Emmy winner Jim Parsons's (Spoiler Alert) role as the blunt and aloof Sheldon Cooper back in 2017, and the series is still full of vim and vigor in 2022.
Article continues below advertisement
From creator Chuck Lorre and producer Jim Parsons, the series gives viewers a look into genius and future physicist Sheldon's 1980s childhood in conservative East Texas — a place that heavily values God and football. The series originally saw a brainy 9-year-old Sheldon skip four grades to enter high school alongside his less-than-genius teen brother, Georgie (Montana Jordan), but before we knew it, 11-year-old Sheldon was off to study at the fictional East Texas Tech University.
Whether he's dealing with his overprotective mother, Mary (Zoe Perry), his macho father, George (Lance Barber) — who struggles to understand his son — his somewhat resentful siblings, or his supportive potty-mouthed Meemaw (Annie Potts), Sheldon never loses himself, always choosing to embrace his inherent quirks.
Currently in the midst of its sixth installment, Young Sheldon's fall finale premieres on Dec. 8, 2022. So, when will the little Doogie Howser-like protagonist's antics return?
Article continues below advertisement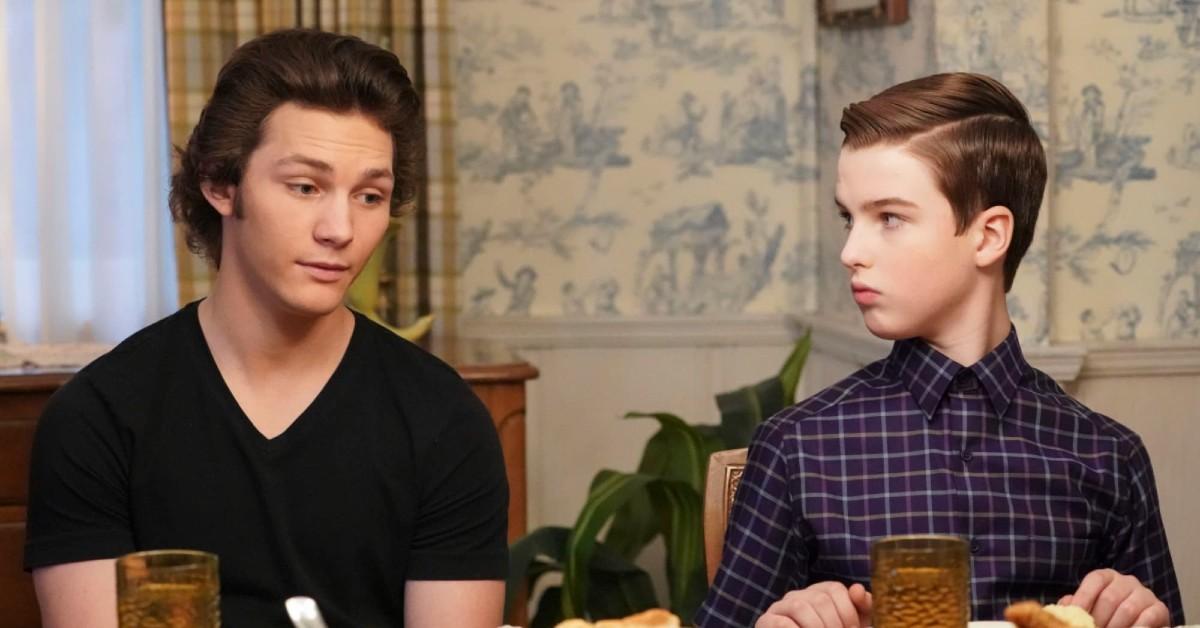 When does 'Young Sheldon' return from its fall hiatus?
Season 6, Episode 8, titled "Legalese and a Whole Hoo-Ha," will act as the series' 2022 fall finale. The episode will be the show's final episode of 2022, as Young Sheldon returns from its fall break on Jan. 5, 2023, per Rotten Tomatoes.
Article continues below advertisement
The series returns right after New Year's with Season 6, Episode 9, titled "College Dropouts and the Medford Miracle," which will follow Sheldon as he "considers dropping out of college to focus on building his database," as detailed by the official synopsis. "George Sr. is frustrated when someone else gets credit for his football wins," the description continues.
Article continues below advertisement
'Young Sheldon' star Annie Potts got candid about her offscreen relationships with her costars.
In a Season 6-focused interview with Smashing Interviews Magazine, Annie was asked about her offscreen friendships.
"We're all friendly. We all live in the same neighborhood close to the studio. So, yeah. We're pretty tight," she shared.
"It's a very sweet set to be on because the children were so little when we started. I mean, it's not like they had to make an announcement, but everybody went out of their way to make it a positive and fun experience for the children because it's not normal for little children to be working like that and have all that responsibility. So we didn't focus on that. We're just sort of a family," Annie continued.
Article continues below advertisement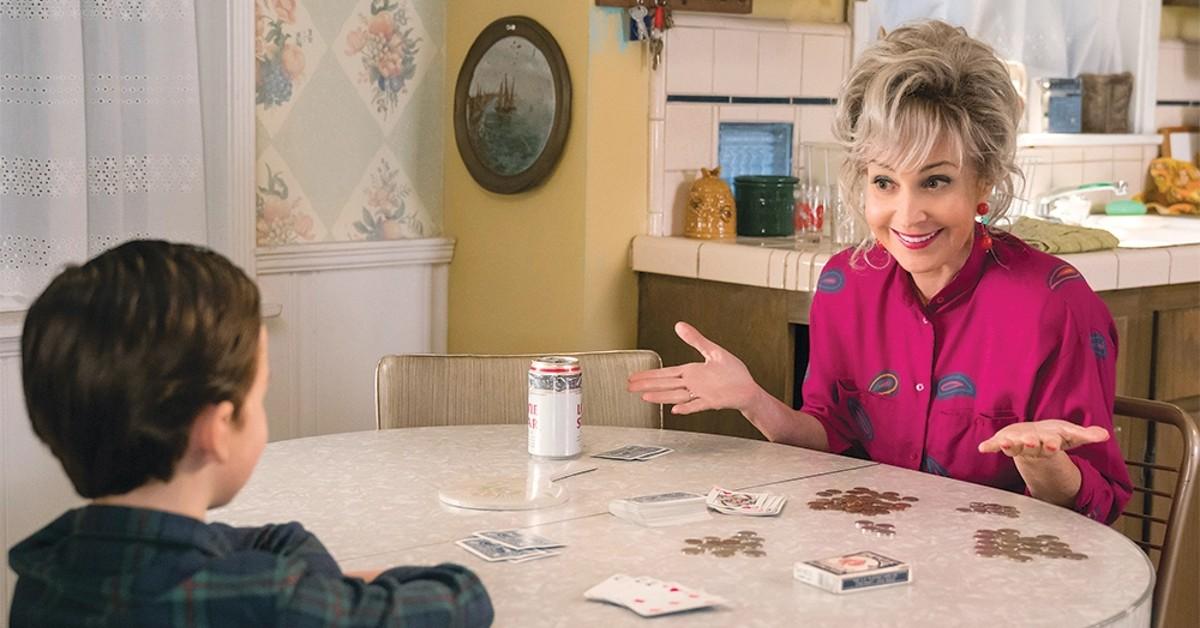 So, if you thought the Coopers seemed like a realistically tight-knit clan, it may just be because the bonds are authentic.
Young Sheldon's Season 6 fall finale premieres on Thursday, Dec. 8, 2022, at 8 p.m. EST on CBS.