Todd Chrisley and His Wife, Julie Chrisley, Are Under House Arrest in Tennessee
On Tuesday, June 7, 2022, Todd Chrisley and Julie Chrisley were found guilty on tax evasion-related charges by a federal jury in Atlanta, Ga. They tried to obtain more than $30 million from community banks in fraudulent loans.
Julie Chrisley was found guilty of wire fraud and obstruction of justice as well. The sentencing is scheduled to take place on Oct. 6, 2022. Chrisley and his wife are currently under house arrest. Where do they live?
Article continues below advertisement
Todd Chrisley and his wife, Julie Chrisley, entered house arrest in June 2022. Where do they live?
Article continues below advertisement
Todd first started to make money by flipping houses. He and his first wife, Teresa Terry, would move into a house, fix it up, sell it, and move onto the next one.
"He liked real estate, that's where he made all his money and that's what he did from the beginning," Teresa told the Daily Mail. "He'd find houses, some of the ones he found... dogs live in better places. He'd fix them up and make them amazing, and then it was onto the next house."
Todd and Julie Chrisley listed their mansion in Brentwood, Tenn., several times.
In 2019, Todd and Julie purchased a 6-bedroom, 10-bathroom mansion in Brentwood, Tenn for just under $3.4 million. The European-style villa already boasted a chef's kitchen, basketball court, swimming pool, and wine cellar, among other perks, but the stars went straight to work renovating the space. Two months later, the put the property back on the market for $4.75 million.
Article continues below advertisement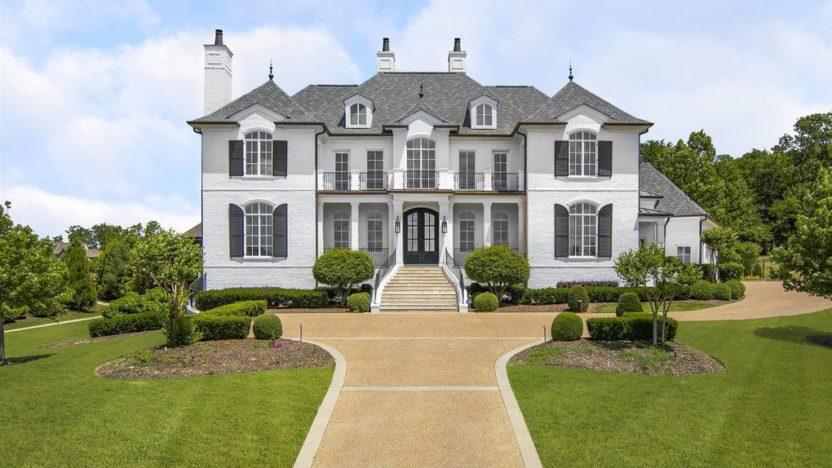 However, this was one flip that didn't go as planned. The Chrisleys had a hard time selling the home, re-listing the property several times and lowering the asking price. Within a year, the mansion came off the market and, according to Realtor.com, property records indicate that Julie still owns the home.
Article continues below advertisement
But as we know, selling the house wasn't the couple's only problem. In August 2019, two months after first listing the mansion, the Chrisleys were indicted on multiple counts of conspiracy, bank fraud, wire fraud, and tax evasion by a federal grand jury in Atlanta, Ga. Their accountant, Peter Tarantino, was indicted on tax-related offenses as well.
Why are the Chrisleys renting a home?
According to Reality Titbit, the Chrisleys adopted a rather nomadic lifestyle for a time because they were desperately trying to maintain their privacy. At the moment, they're on house arrest and appear to still be in Tennessee but are not living in the Brentwood mansion. Have they pared down to prepare for a potential prison sentence?
Article continues below advertisement
It makes sense that the guilty couple might be renting since selling off their assets is probably a necessity at this time. According to Vulture, Los Angeles criminal defense attorney Troy Slaten said, "If they're continuing to do the show and if it appears to the court that they're flaunting ill-gotten gains in some way, that's not going to bode well for them."
It stands to reason that living in a mansion they own could be considered "flaunting" what they got via "ill-gotten gains," so it's renting for the Chrisleys!
Catch new episodes of Chrisley Knows Best every Thursday at 9 p.m. ET on USA.