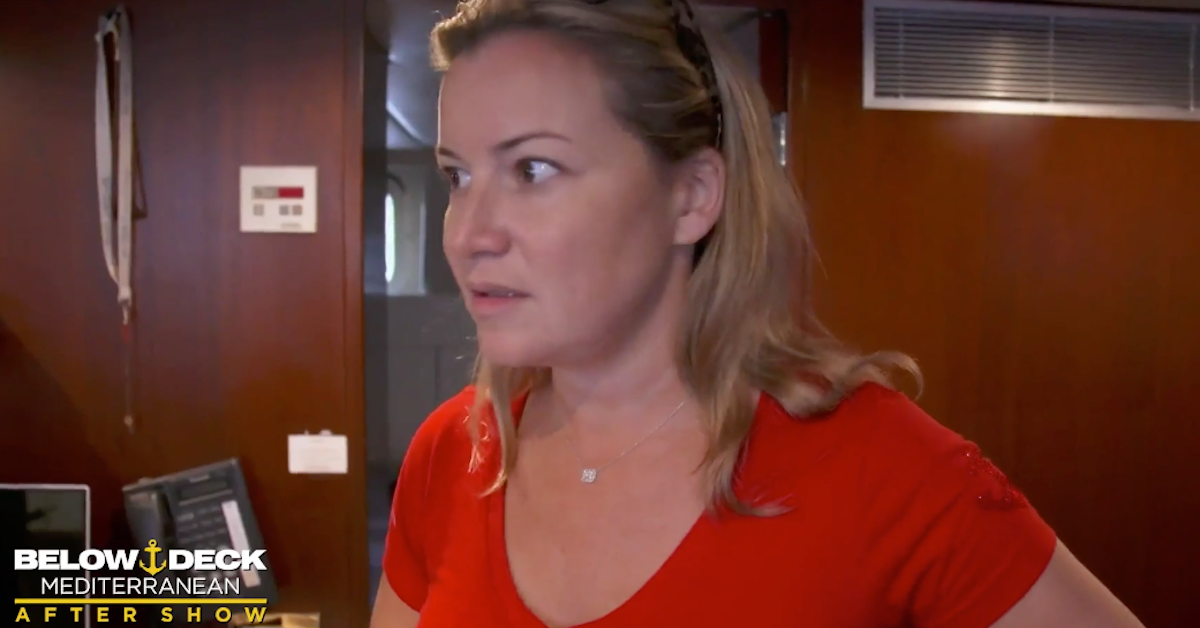 In Addition to Becoming a Mom, Hannah Ferrier Has Two Projects in the Works!
By Pippa Raga

Sep. 14 2020, Updated 8:58 p.m. ET
Where is Hannah Ferrier from Below Deck Med today? The chief stew was fired earlier this season, after Captain Sandy didn't feel comfortable going to sea with Hannah, who was found without a prescription for Valium, an anxiety medication, and a vape pen. But her departure from the franchise was honestly a long time coming.
Article continues below advertisement
"I could have fired you a long time ago," the captain was heard telling Hannah on the day of her departure. Comparing her time as chief stew to how Bugsy Drake has taken over the role should eliminate any doubt that Hannah was more complacent than competent in her position. But where is Hannah from Below Deck Med now after her sudden departure?
Article continues below advertisement
Where is Hannah from 'Below Deck Med' now?
As of this writing on Sept. 14, Hannah is truly days away from giving birth to her daughter, who she is expecting together with her boyfriend Josh. The former yachtie got pregnant after her season in Mallorca and was really open about the "awful morning sickness" she dealt with during her first trimester.
During her second trimester, Hannah said she "was feeling fantastic," but now she's "not sleeping well because I'm really uncomfortable."
"All the wheels are in motion, so there's no going back," she told Bravo's The Daily Dish. "I'm just kind of pushing through at the moment."
Article continues below advertisement
Hannah was "obviously gonna be thrilled to have a boy or girl," but is absolutely ecstatic to be bringing home a baby girl. "There's something special when it's your firstborn and it's a little girl, apart from your credit card bill because you buy everything," she shared.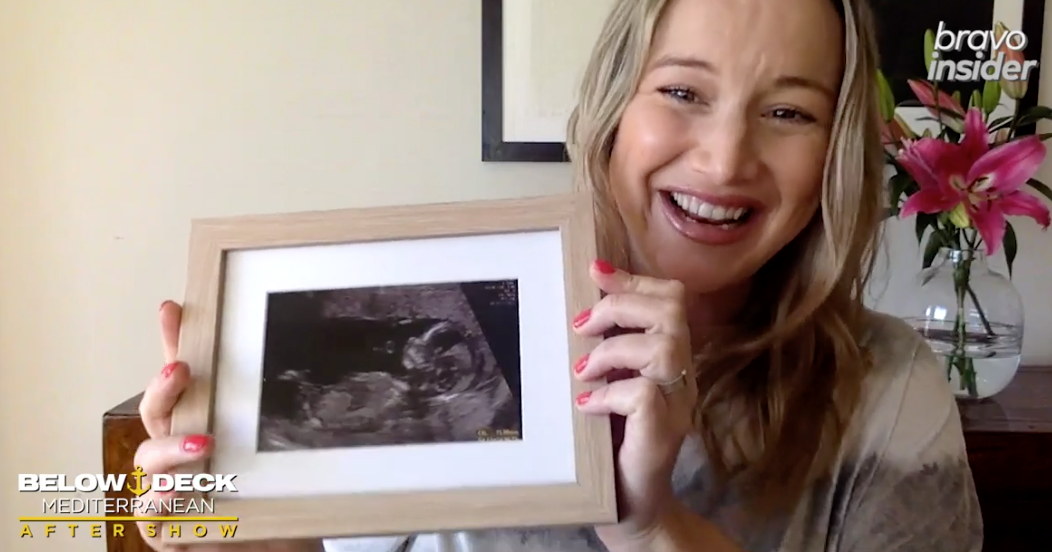 Article continues below advertisement
The mom-to-be also recently announced two other exciting projects.
In addition to being thrilled at the prospect of welcoming a child, Hannah recently launched two other projects.
The first is a podcast called Dear Diary, You're Effed!, which Hannah began in collaboration with her Sydney-based friend and entertainment reporter Justin Hill.
It's inspired by how Hannah found all of her teenage diaries while moving out of her old house. "Myself and the girls were just laughing so hard because you can really see my personality in this 12 or 13-year-old girl's diary," she recalled. "It kind of came to me that it's very interesting that our personalities, et cetera, are already so developed at that age."
Article continues below advertisement
"Basically every week, we just go in and we read a diary entry and very much make fun of 13-year-old Hannah," she said of the podcast, which she likens to "reality TV in a podcast." "It's just there to be light entertaining, make you laugh, and that's it."
Article continues below advertisement
The second project is Ocean International Training Academy, an online course she designed with former stew-turned-chef Anastasia Surmava. She says that she and Anastasia "complement each other very well in terms of the business side and what we're good at."
"She's just an absolutely attention-to-detail perfectionist, and I'm a big dreamer, so we really complement each other well," she said.
The online course is designed to help people who want to break into the yachting industry. "It's like the street smarts of yachting" is how Hannah describes Ocean International, and it includes "how to write a CV, where to go, what to do, what boat is right for you, what size is right for you, whether it's private or charter."
"It gets down to the nitty-gritty of yachting," she says.
We are so happy that Hannah is doing well and wish her all the best as a new mom.