'Below Deck Med' Alum Hannah Ferrier Is Coming Back to Our Screens
Where is Hannah Ferrier from Below Deck Med today? The chief stew became infamous on the show after she was fired in Season 5 for having a vape pen and Valium, an anxiety medication, without a prescription on board. But her departure from the franchise was honestly a long time coming.
Article continues below advertisement
"I could have fired you a long time ago," Captain Sandy was heard telling Hannah on the day of her departure. Although she had been a fan favorite, there was no doubt that Hannah had become more complacent than competent towards the end of her time on the show. So what is Hannah from Below Deck Med doing now, after her dramatic departure?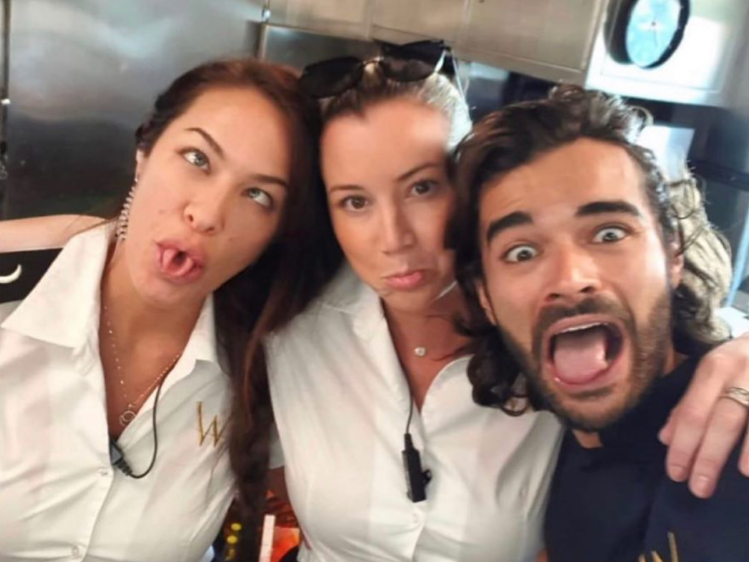 Article continues below advertisement
Where is Hannah from 'Below Deck Med' now?
Hannah has been thriving since her departure from Below Deck Med and has been hitting consecutive life milestones. After leaving the show, the chief stew gave birth to her first child, daughter Ava Grace Roberts, on Oct. 26, 2020.
In the Instagram post announcing the birth, Hannah was seen holding her daughter with a huge smile on her face. She also included a pic of Ava's adorable face in the midst of a huge yawn.
In October 2021, Hannah took to her Instagram again to celebrate Ava's first birthday. Per Bravo, several of Hannah's old co-stars left adoring comments. Anastasia Surmava wrote, "Happy birthday to my beautiful niece Ava. I'll never forget the first time I saw you." She also said, "And happy one-year mommy anniversary to the most incredible mama I know [Hannah Ferrier] you have raised the most precious child."
Article continues below advertisement
But despite loving motherhood, in May 2021 Hannah told US Weekly that she was "on the fence" about baby No. 2, explaining that she had a difficult labor with Ava. She said there was a possibility she could change her mind but at the time, she just wanted to concentrate on raising her baby girl.
Article continues below advertisement
Hannah has also tied the knot!
But that's not all. According to E! News, Hannah and her long-time boyfriend and baby daddy, Josh Roberts, tied the knot on March 26, 2022. The couple exchanged rings on Sydney's Northern Beaches in Hannah's native Australia.
Naturally, little Ava also played an important part in Hannah's big day. Hannah told the publication a day before the ceremony that her little one would be walking down the aisle as a flower girl.
Article continues below advertisement
Most recently, Hannah announced that she would be returning to TV on a reality show set on a boat, but it's not Below Deck. The Aussie posted to Instagram that she would be joining The Real Love Boat to help the cast "on their journeys to find their perfect match."
According to The Hollywood Reporter, the reality TV update of the classic 1970s show, The Love Boat, has been greenlit by CBS. Hannah will play the part of the cruise director, and according to the show's description, she and captain Paolo Arrigo "will play pivotal roles in the matchmaking and navigation of the romantic (and sometimes turbulent) waters ahead."