'Fear Street Part One' Brings LGBTQ+ and Racial Representation to Horror Films
The new Netflix film 'Fear Street Part One' is actually the first in a horror movie trilogy. Fans want to know where this one is filmed.
The Netflix film Fear Street Part One: 1994 is the first part of a trilogy. It's about a group of teenagers who discover that a bunch of murders taking place in their area are all caused by some kind of ancient evil force that has been terrorizing their hometown of Shadyside, Ohio, for centuries.
Article continues below advertisement
Taking place 27 years into the past, Fear Street is full of unexpected nostalgia just from the way the sets look and the characters are dressed. How long has it even been since we've seen someone use a landline? But where exactly is the movie filmed? It may not have taken place where you'd expect.
Where was 'Fear Street Part One' filmed?
Even though Fear Street is set in Ohio, it was primarily filmed in Atlanta. That's not super surprising considering that so many projects are filmed there all the time, In fact, a number of Marvel movies have been shot there including Captain America: Civil War, Black Panther, Ant-Man, and Infinity War. Georgia has even been called "the Hollywood of the South."
Article continues below advertisement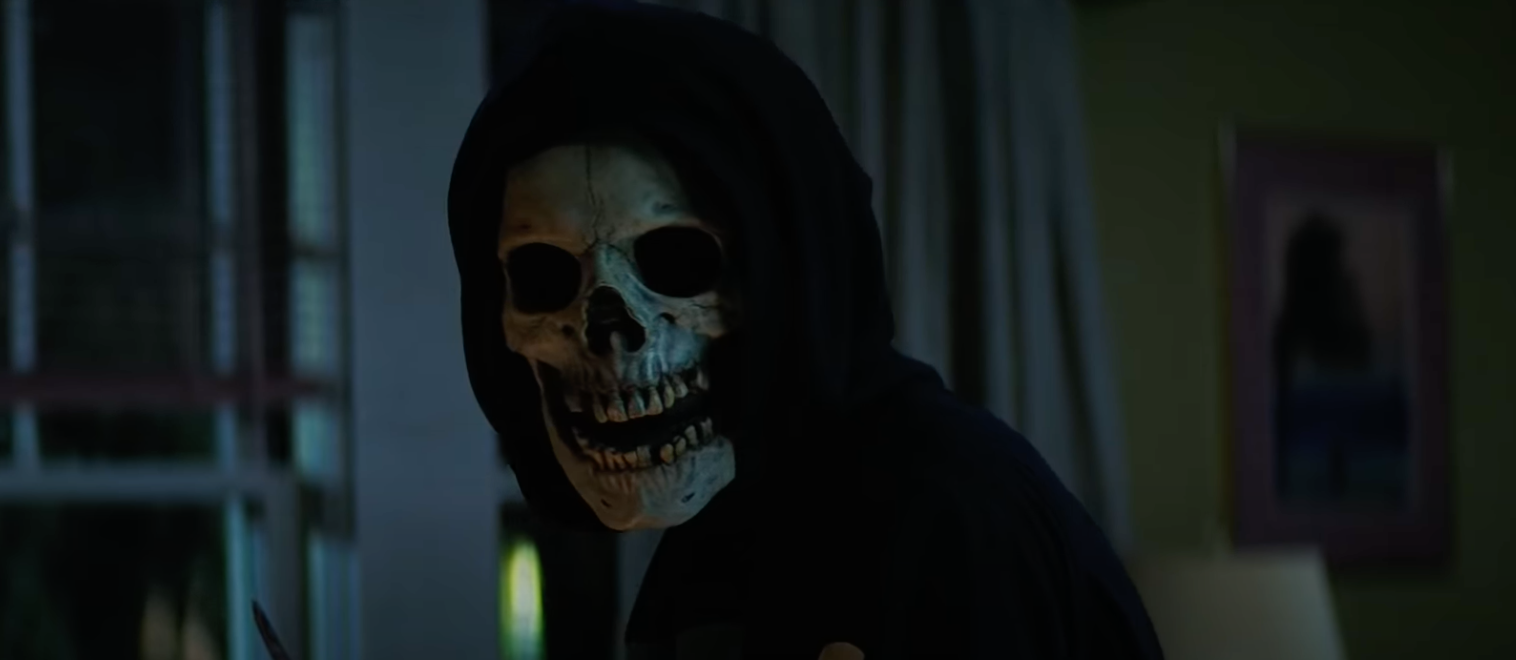 Although most of the filming took place in Atlanta, Fear Street was shot in a few different locations around Georgia. East Point, for example, is reportedly one of those places, and probably for good reason. The Netflix series Stranger Things was also shot there.
Article continues below advertisement
Not surprisingly, filming for Fear Street actually began back in 2019. Olivia Scott Welch, who plays Samantha Fraser in the film, posted a photo to her Instagram back on June 5 of that year. In the post, you can see a sticky note in the corner that mentions it's the first day of filming.
What is 'Fear Street' based on?
The Fear Street movies are horror novels of the same name by R.L. Stine. If that name sounds familiar, it's probably because he also penned the famous Goosebumps books that pretty much everyone has read at some point.
Article continues below advertisement
The Fear Street books are all about these teens dealing with a killer in Shadyside that ends up being because of an evil force, but the Fear Street movies are reinvented, according to filmmaker Leigh Janiak. In an interview with IndieWire, she talks about how queer Black and other underrepresented groups of people are usually killed off early on in these kinds of movies.
Article continues below advertisement
"There was a whole swath of people that are underrepresented in horror movies or die very quickly," Leigh said to IndieWire. "That was an exciting part of the trilogy to me and built into why I wanted to make the movies."
She goes on to say that everyone in Shadyside feels like an "other" and, for one reason or another, they have been put down by society. She wanted to highlight that in the films.
You can watch the first edition of the Fear Street trilogy on Netflix now. The second movie, Fear Street Part Two: 1978, will be released on July 9, and the third one, Fear Street Part Three: 1666, will be available on July 16.