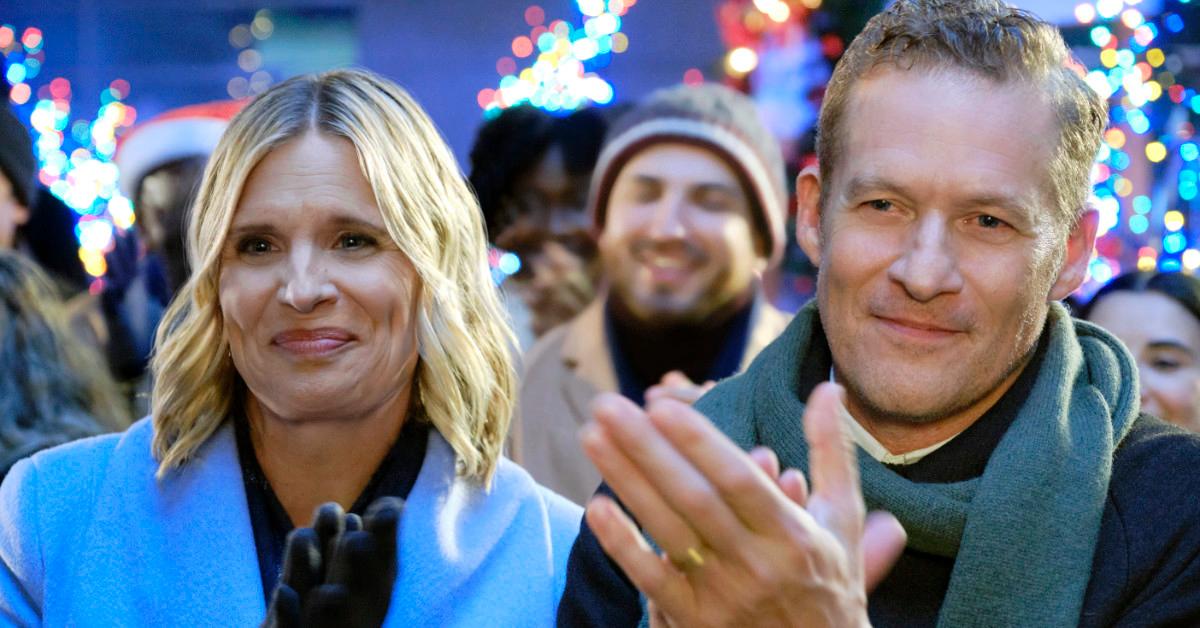 Family Is More Than DNA in Hallmark's 'My Christmas Family Tree'
Where was 'My Family Christmas Tree' filmed? Learn more about Hallmark Channel's new Christmas TV movie, starring Aimee Teegarden and Andrew Walker.
There's no place like home for the holidays, but what if "home" includes a father you just found out about?
We'll find out when My Christmas Family Tree airs tonight, Saturday, Nov. 13, on Hallmark Channel at 8 p.m. ET. And we've got the skinny on this film, including where it was filmed, what it's about, and who's in the cast.
Article continues below advertisement
My Christmas Family Tree is part of Hallmark Channel's Countdown to Christmas programming slate—which, believe it or not, kicked off on Oct. 22, more than a week before Halloween! But Hallmark viewers love their Christmas movies, and My Christmas Family Tree sounds like another worthy addition to the library…
'My Christmas Family Tree' tells a story of long-lost relatives—at first, anyway.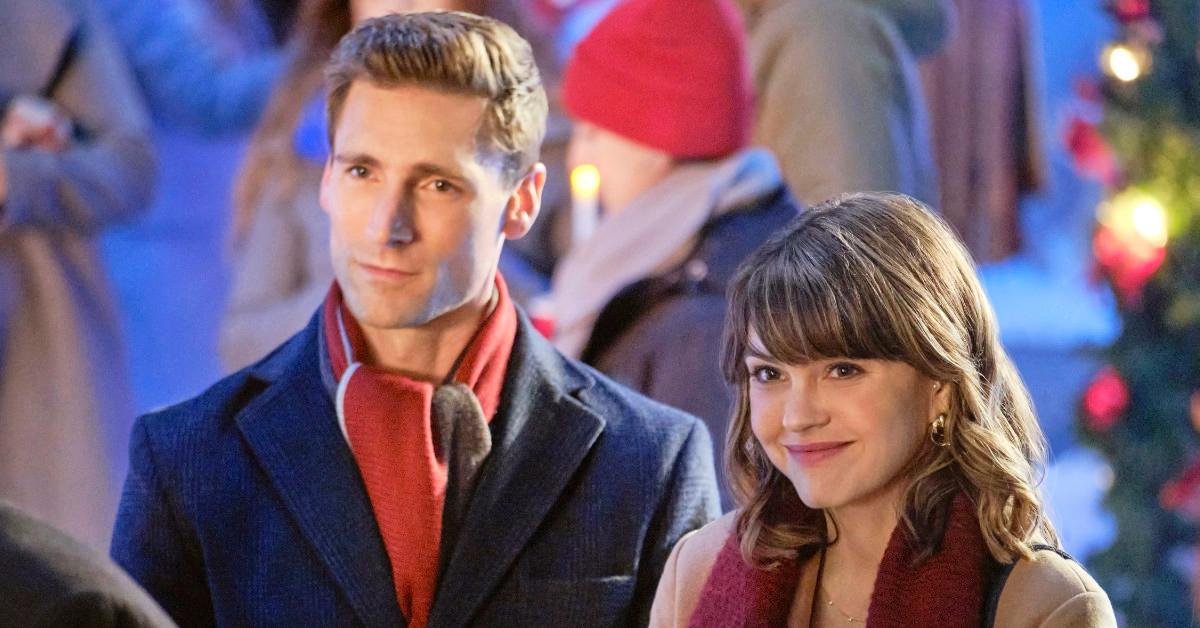 The movie revolves around a woman named Vanessa, who has never had a family with whom to celebrate the holidays. But a DNA test puts her in touch with relatives she never knew about, including her biological father, Richard.
Article continues below advertisement
Richard invites Vanessa to spend Christmas weekend with him and his family, and he asks family friend Kris to drive her to the get-together. "Kris knows all the details of her new family and helps break the ice when she meets Richard's wife and their three children for the first time. It's a bit uncomfortable at first, but the family takes part in their Christmas traditions," Hallmark explains in a press release.
Vanessa soon warms up to her newfound family, including her grandmother and her younger sister—the latter of whom get Vanessa's help at the Christmas pageant.
Of course, there's a twist. "Vanessa is having a wonderful time getting to know her new family until she gets a message from the DNA testing company with some surprising news that she worries may jeopardize her holiday," Hallmark adds.
Article continues below advertisement
The movie stars a trio of familiar faces.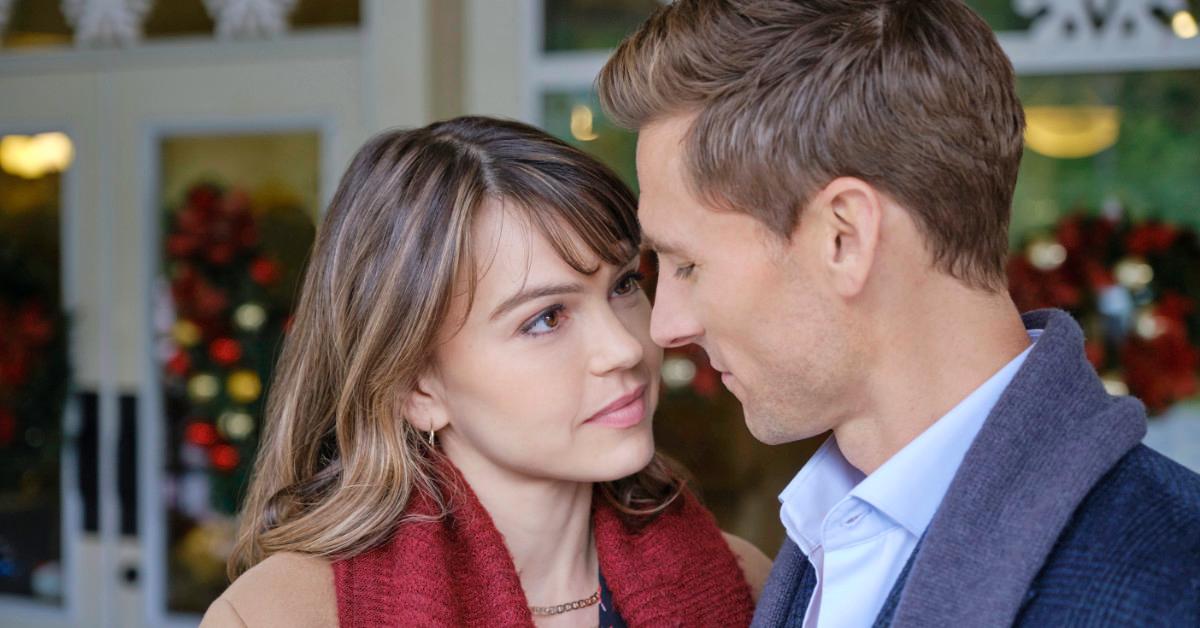 Starring as Vanessa in My Christmas Family Tree is Aimee Teegarden, who was just 16 when she was cast in her breakout role of Julie Taylor in the NBC sports drama Friday Night Lights. She later starred as Emery Whitehill in the CW sci-fi romance Star-Crossed.
Andrew Walker, meanwhile, plays Kris. Andrew starred in the Lifetime cop drama Against the Wall, but more recently, he has starred in a long list of Hallmark movies, including Merry & Bright, The Perfect Catch, Love on Ice, A Dream of Christmas, Love Struck Café, and The 27-Hour Day.
Article continues below advertisement
And James Tupper plays Richard. You might recognize James from his starring roles as Jack Slattery in Men in Trees, Dr. Chris Sands in Mercy, or David Clarke in Revenge. He also played Dr. Andrew Perkins in Grey's Anatomy and Nathan Carlson in Big Little Lies.
'My Christmas Family Tree' filmed in British Columbia, just like a ton of other Hallmark productions.
Creative BC lists My Christmas Family Tree as one of the productions that filmed in British Columbia this year, alongside a ton of other TV movies. In fact, the province was also the filming location for the Hallmark movies An Unexpected Christmas, Christmas in Tahoe, Christmas Sail, and The Nine Kittens of Christmas.