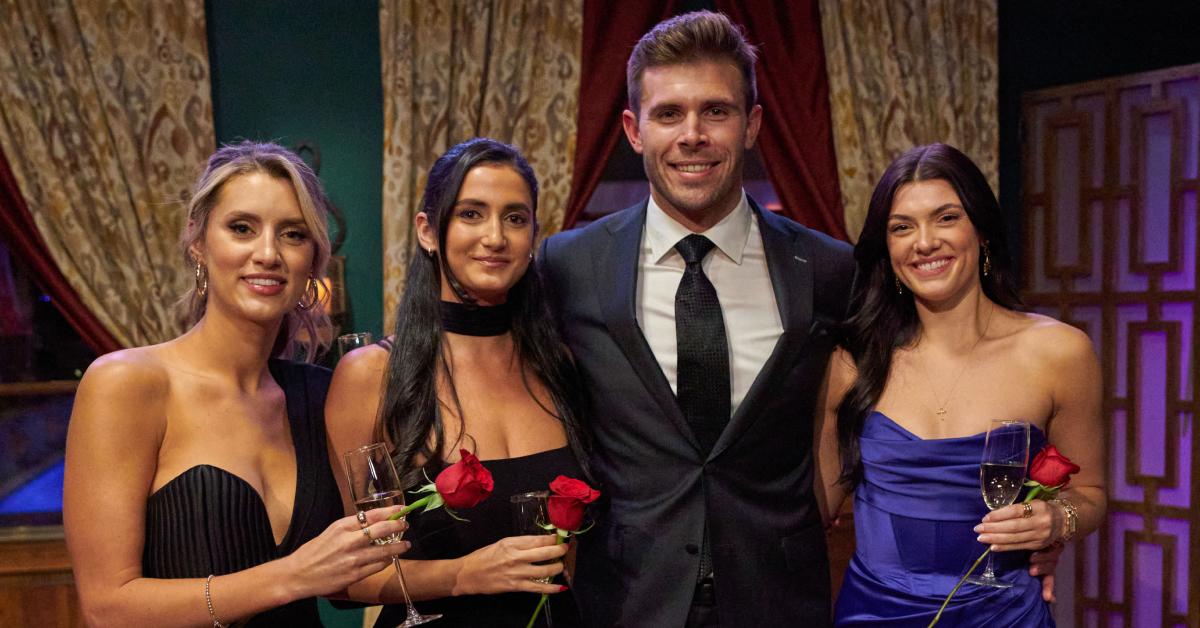 Zach's "No Sex" Rule for Fantasy Suites "Bit Everyone in the Ass" (SPOILERS)
Spoiler alert: This article contains major spoilers for Season 27 of The Bachelor.
On the March 20 episode, only three women were left on Season 27 of The Bachelor. As such, the ladies put their respective relationships with Zach Shallcross to the test via Fantasy Suite week. We know the overnight dates often see the contestants getting it on with the lead; however, Zach was determined to change the game.
Article continues below advertisement
During the episode, the 26-year-old leading man put his foot down and implemented a "no sex" rule for Fantasy Suite week — but he ultimately fell to temptation. Keep reading to learn more about Zach's overnight dates, including who he slept with.
Plus, stick around to see what he had to say about watching it all back.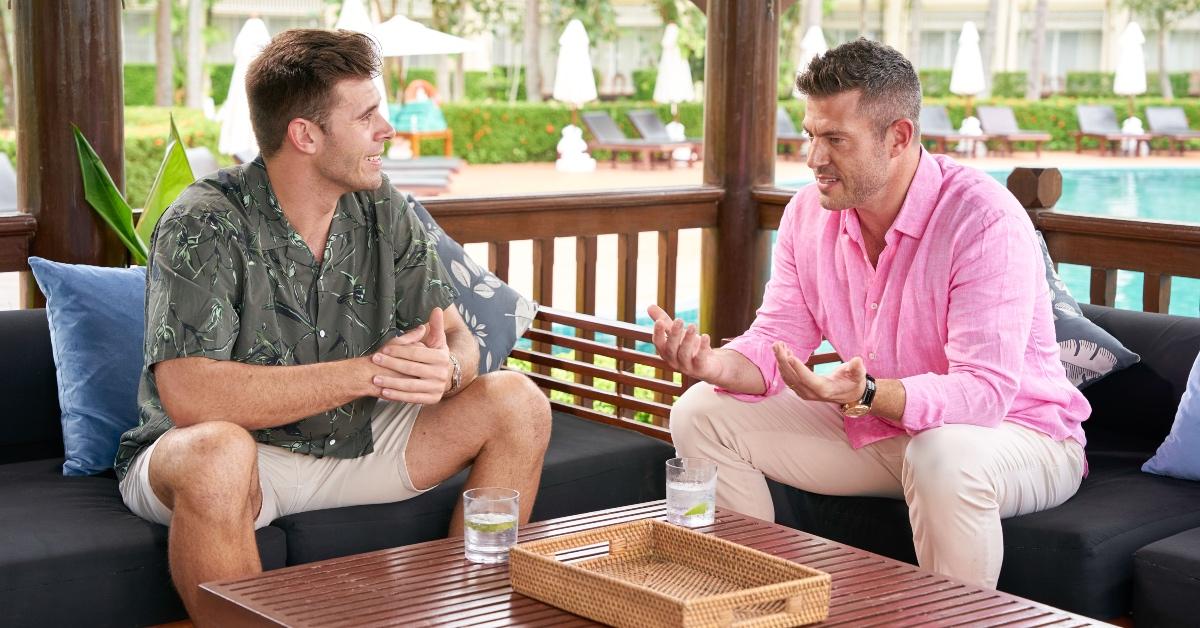 Article continues below advertisement
Who did Zach sleep with on 'The Bachelor' during Fantasy Suite week?
As the March 20 episode aired, many social media users were convinced that Zach would likely sleep with Ariel or Kaity due to sexual tension and their respective connections. However, viewers got the shock of their lives once it was revealed that Zach and Gabi did the deed.
Yes, you read that correctly! Gabi and Zach had sex during their Fantasy Suite date.
Zach's first date was with Ariel, which went off without a hitch. Although Ariel shared slight disappointment about removing sex from the equation, they had a great overnight date. Although he tried to follow the same protocol with Gabi and explained his stance on sex, we learned the next day — via his meetup with host Jesse Palmer — that he succumbed to temptation.
Article continues below advertisement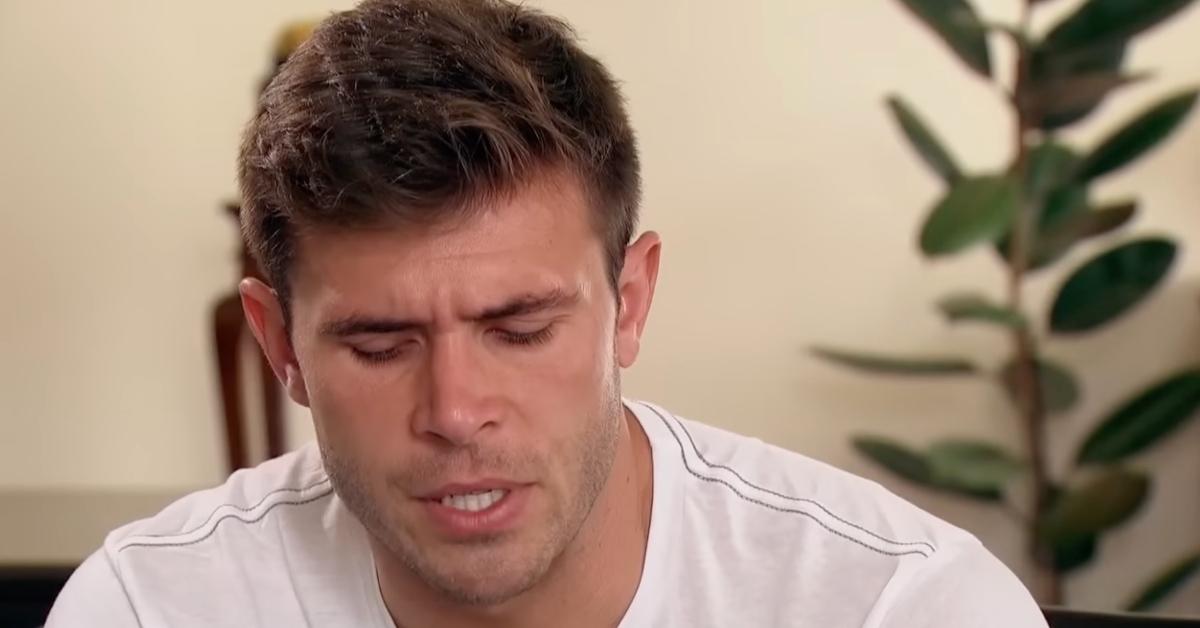 Naturally, Zach felt guilty about his actions and decided to be open and honest with the women about what happened. "I feel like I let myself down and I feel like I let the women down," Zach tearfully told Jesse. The host assured him that the process is difficult and mistakes happen. He told Zach this isn't anything he can't bounce back from.
Article continues below advertisement
Later, about what went down with his broken promise and getting intimate with Gabi. It didn't go over too well, but ultimately they were able to talk about it and have their own overnight date together.
However, more drama arose since Zach violated his agreement with Gabi about keeping their romp between the two of them. At the conclusion of the rose ceremony — during which Ariel was sent home — Gabi expressed feelings of distrust, being deceived by Zach, and stated that she feels that she has a "scarlet letter on [her] chest."
Article continues below advertisement
Ariel and Gabi confronted Zach about his mistakes at 'ATFR.'
During the intense After the Final Rose special, Ariel told Jesse that she learned about Zach's rendezvous with Gabi at the same time as the viewers — while watching the episode. She expressed disappointment, asking the Bachelor himself why she "wasn't given that same respect" as the other women, who he told about breaking his own rule.
"You're right," Zach admitted. "I should have told you, probably first. I just felt in that moment that I've got to focus on everything I can right now in the moment and with how that week was set up with having the next date with Gabi, there was just a lot of stuff going on in my mind. And I do owe you an apology for not telling you at all, and you found out when the rest of the world did, and that's on me."
Article continues below advertisement
Later, Gabi said she felt "blindsided" by Zach's choice to share the intimate details of their overnight date with Kaity.
"We decided that it was going to be between us," Elnicki said to Zach. "We said that that night. And I remember I was brushing my teeth, you came up behind me, you kissed me on the back of my head, you said, 'This is just between us.' And I said, 'Yes, this is just between us.'"
Article continues below advertisement
"My mind felt like — which is wrong — I felt like I needed to let everyone know that I went against my word," Zach explained, but noted, "There's no excuse for the way I handled things." You got that right!
Zach spoke with People about his messy Fantasy Suite week, telling the outlet, "Looking back at it all, it's tough to watch."
"It was the farthest thing from perfect. I was trying to make it as smooth as possible, and in the end, it really just bit me in the ass. It bit everyone in the ass," he said." And that's something that I will always remember, but work to get [past]. Those actions don't define who I am."