'The Umbrella Academy' Offers a Tantalizing Glimpse Into the Background of Abigail Hargreeves
Who is Abigail Hargreeves in 'The Umbrella Academy'? She remains an enigma throughout the series, but her true nature could be revealed soon.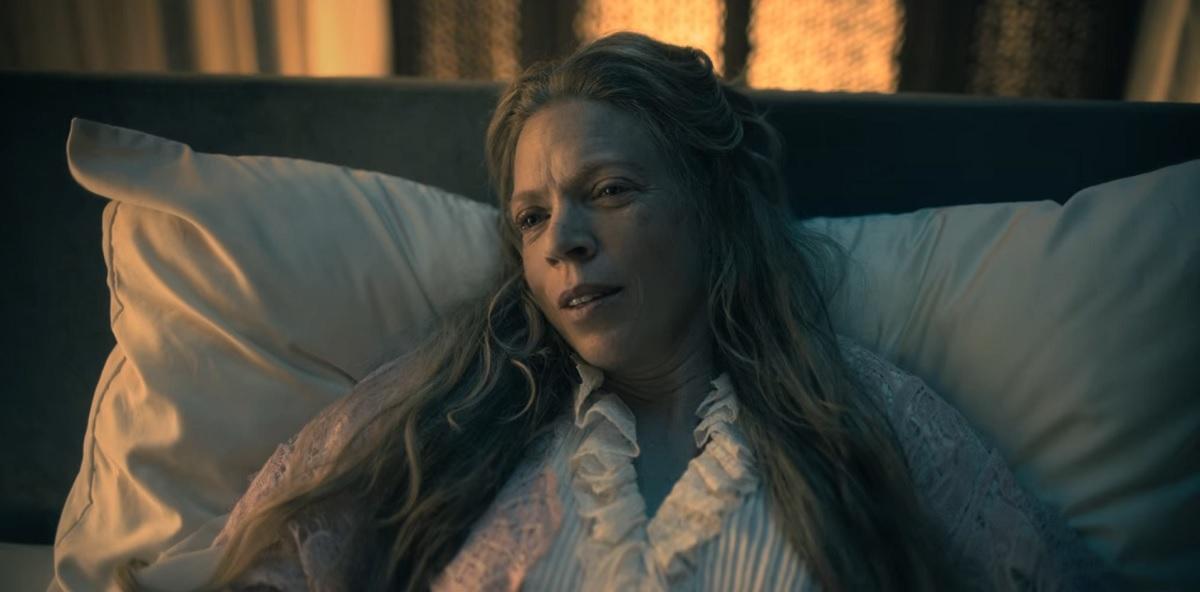 Spoiler alert! This article contains spoilers for The Umbrella Academy on Netflix.
Even with the end of Season 3, The Umbrella Academy still leaves viewers with a litany of unanswered questions. The series follows a group of troubled, super-powered individuals who are adopted at birth by billionaire Sir Reginald Hargreeves (Colm Feore). As they attempt to confront their personal demons as adults, they are often forced to save the world from peril.
Article continues below advertisement
For a show that deals with time travel, alternate dimensions, and even alien lifeforms to an extent, the series loves to tease its fans with hanging plot threads. But few mysteries in the series are as tantalizing and elusive as the identity of Abigail Hargreeves (Liisa Repo-Martell). Her origins are unknown and the more we learn about her, the less we seem to know about the world at large. Here's what we know so far about Abigail Hargreeves as of Season 3.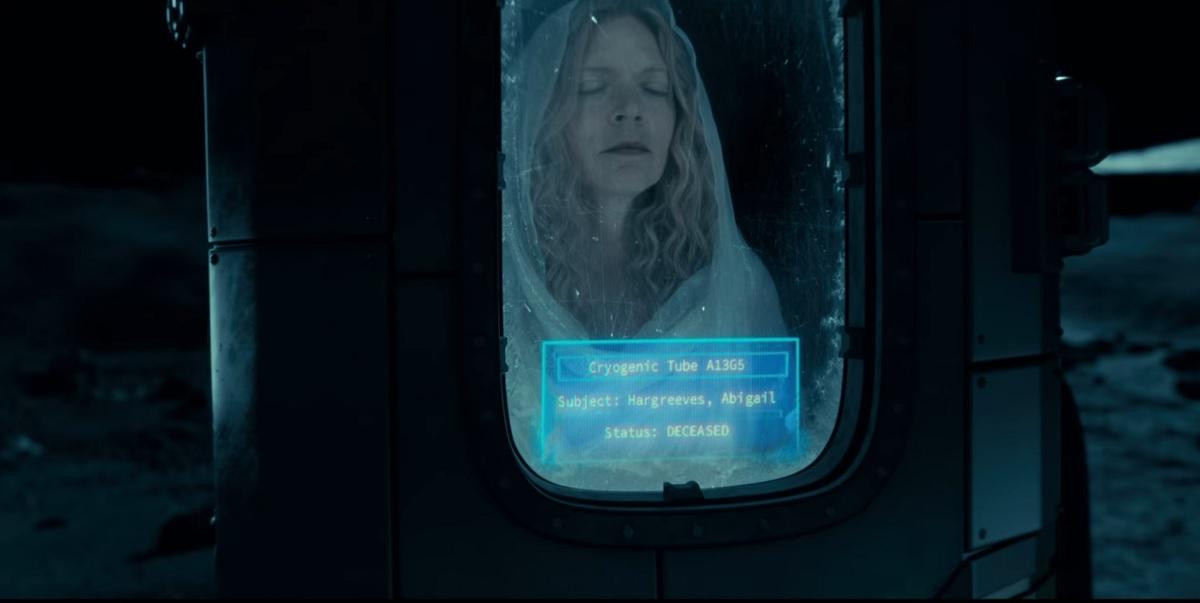 Article continues below advertisement
Who is Abigail Hargreeves in 'The Umbrella Academy'?
The opening narration of the first episode establishes plenty of mystery already.
"On the 12th hour of the first day of October 1989, 43 women around the world gave birth. This was unusual only in the fact that none of these women had been pregnant when the day first began."
Thus, Sir Reginald Hargreeves sought to locate and adopt as many of the babies as he could. "He got seven" of them, and each of them would exhibit supernatural abilities.
The series itself never fully explains how the Hargreeves kids came to be or what led to the mysterious circumstances of their births. However, we are given a number of hints.
For starters, Season 1, Episode 10 begins with a flashback that takes place "long ago." Reginald fulfills the dying wish of an elderly woman — Abigail — as he brings her a violin. Reginald already mourns her before she has passed, lamenting that there's no other way to save her.
Article continues below advertisement
He then goes to the window, looking out over a field of rockets being launched into the air. Slowly and succinctly, Reginald releases a cluster of lights outside where they disperse not unlike ashes being spread. Those lights aren't referred to again until Season 3, when they enter a South Korean woman's body. This results in the immediate birth of Ben (Justin H. Min).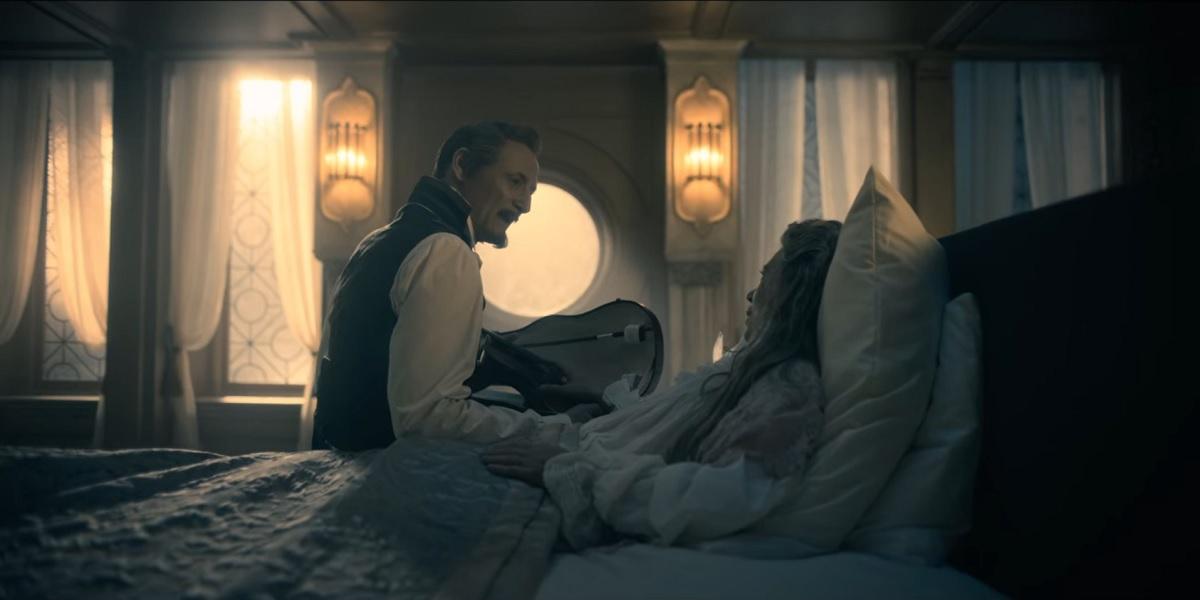 Article continues below advertisement
Abigail is later seen in yet another flashback in Season 3. This time, she is seen on the moon kept in suspended animation within a hidden pod while Luther (Tom Hooper) is surveying the land. Her pod is even walled off, preventing Luther from discovering her body.
We see her one more time in the Season 3 finale, where she is shown to be alive and well. She stands alongside Reginald in a brand new universe in which Reginald runs a multimedia conglomerate.
The Umbrella Academy has kept all lips sealed shut about any details regarding Abigail. Even now, there's so little we know about her and her relationship with Reginald, but there are plenty of things we can extrapolate for sure.
For one, she's technically the mother of the Hargreeves children. The lights we see are what eventually cause the Umbrellas to be born. Reginald likely adopted the kids to bring his plans for Abigail full circle.
Article continues below advertisement
Let's not forget the fact that Reginald himself is an otherworldy being in a human disguise. Though we don't know his origins, we know that he hasn't told anyone the full story of his plans. Whatever Reginald's plans are with Abigail, they've been brewing since long before the Hargreeves kids were ever born. He's played things very close to the chest thus far, but the construction of Hotel Obsidian and his adopted children have all been working towards a yet unknown goal.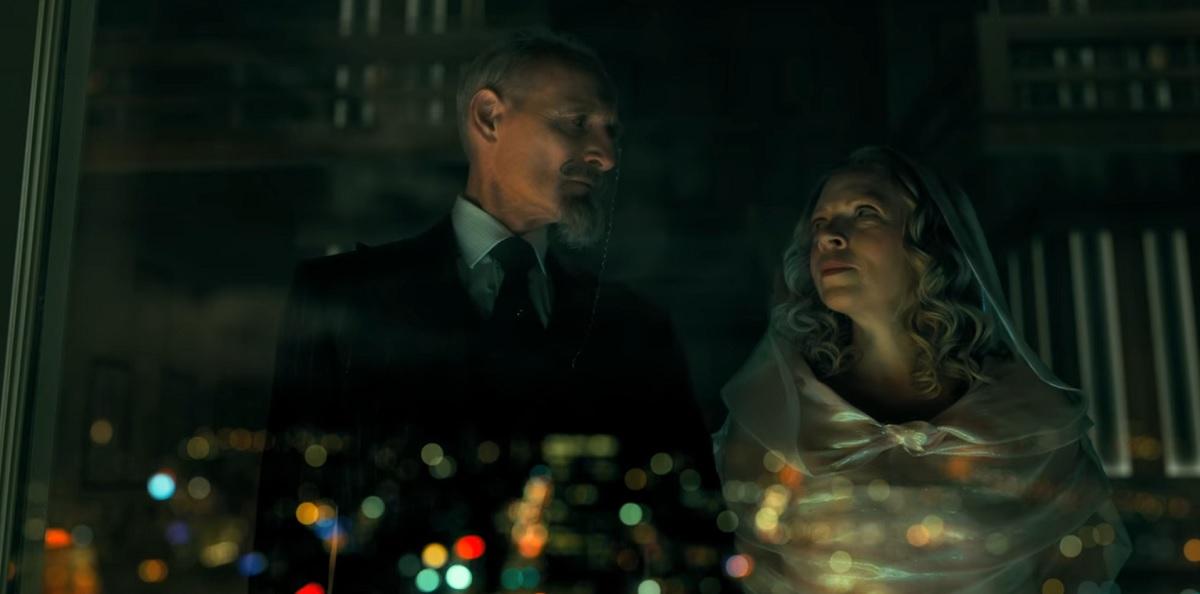 As of the end of Season 3, it's likely that his plans have come to fruition. However, we still don't know everything there is to know about Abigail or Reginald.
The Umbrella Academy is streaming exclusively on Netflix.