Does Diego Die in 'The Umbrella Academy'? Actor David Castañeda Talks Character's Fate (EXCLUSIVE)
Does Diego Hargreeves die in Season 3 of 'The Umbrella Academy'? We spoke to David Castañeda about his character's safety in the series.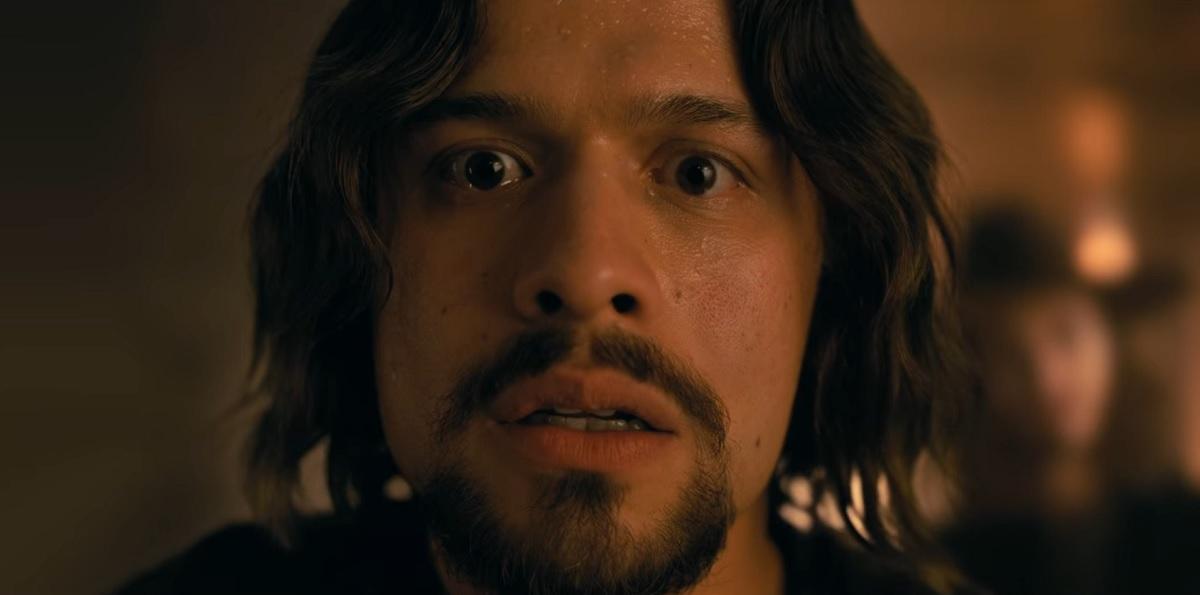 Spoiler alert: This article contains major spoilers for Season 3 of The Umbrella Academy.
The long-awaited return of The Umbrella Academy on Netflix brings with it a horrifying new apocalypse for the Hargreeves family to try and avert. As the familiar Umbrella siblings arrive in an alternate version of 2019, they face off against the newly appointed Sparrow Academy who have taken their place in the timeline. To make matters worse, a kugelblitz threatens to destroy the universe.
Article continues below advertisement
With this terrible paradox swallowing up everything in existence, fans are wondering if their favorites make it out by the end of the season. Namely, viewers are wondering if the knife-throwing Diego Hargreeves dies in Season 3.
Distractify spoke exclusively with actor David Castañeda about how he felt about Diego's living status by the end of the season.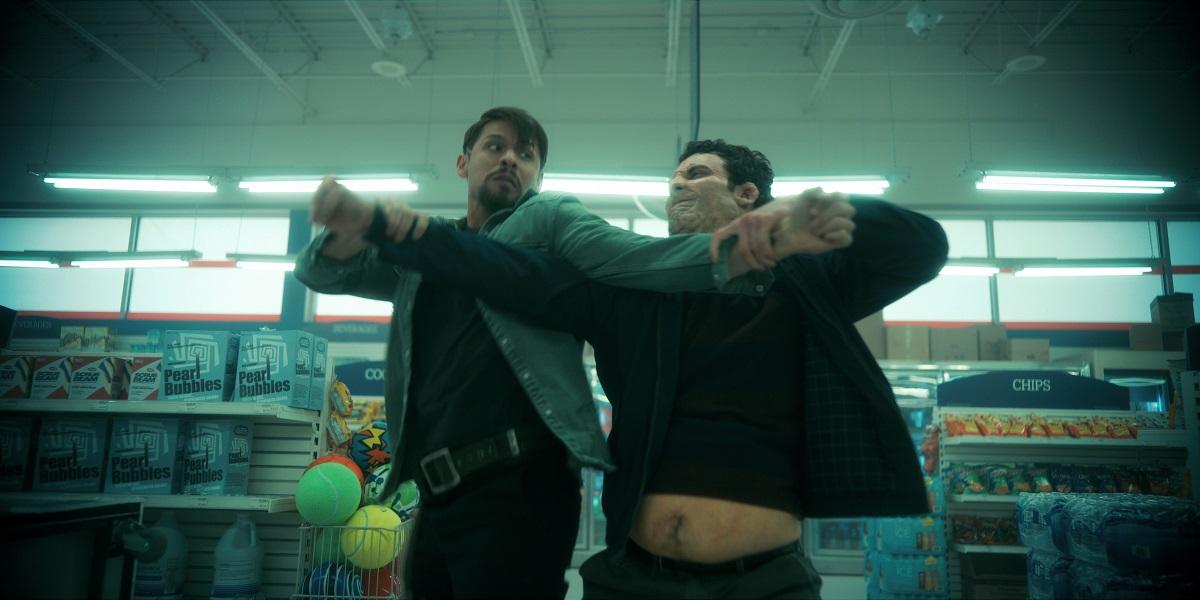 Article continues below advertisement
Does Diego die in 'The Umbrella Academy' Season 3? David Castañeda would welcome the occasion.
In Season 3, the Umbrella Academy faces off against two major crises. One is the super-powered family of the Sparrow Academy who have essentially replaced them in existence. The other is the kugelblitz. Spawned from a time paradox, this cataclysmic cosmic event sends out waves of death that vaporize things indiscriminately. Every time another "kugel wave" comes out, it sucks up anything from buildings to people to an entire herd of cows without skipping a beat.
Considering it's something that kills no matter how far or close you are to it, it's easy to start worrying about who or what the kugelblitz could disintegrate next. No one's safety is guaranteed — especially that of the main cast.
"There's nothing more exciting than a show that's willing to kill off their leads," David Castañeda tells Distractify. He calls back to the success of Game of Thrones and its penchant for unexpectedly killing main cast members.
Article continues below advertisement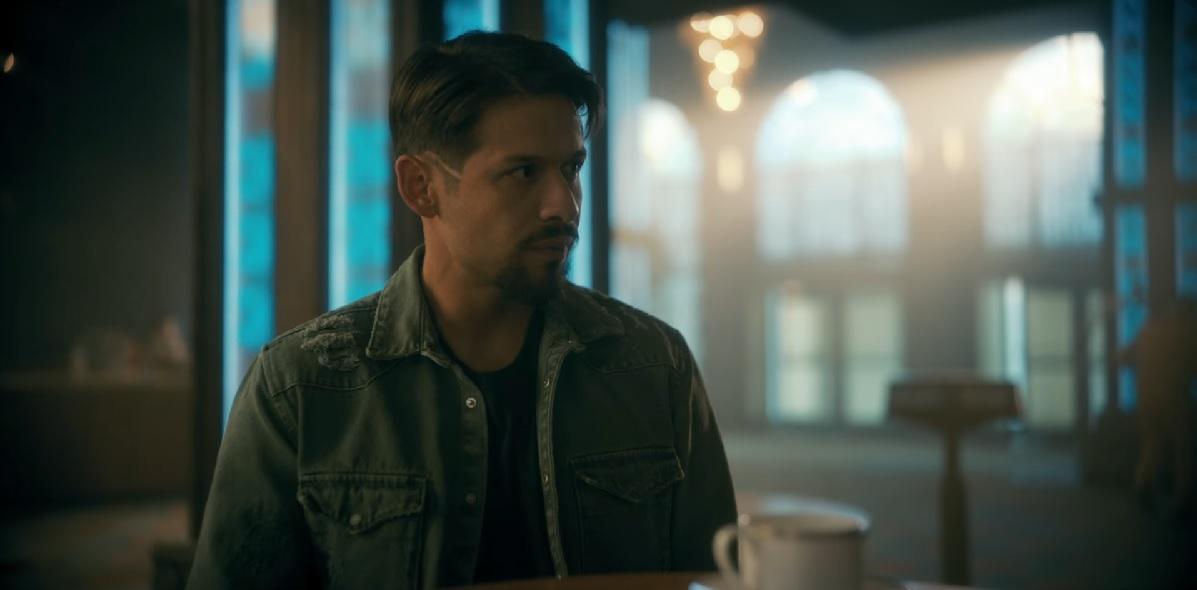 Killing off main characters isn't exactly common practice, which means that you'd definitely notice if it happened. Luckily for Diego fans, there's little reason to worry. Diego manages to survive the kugelblitz and lives to fight another day.
Interestingly enough, David wasn't all too worried about his character's safety while reading the script. In fact, he even welcomed the event.
Article continues below advertisement
"If [he did die], I very much welcome it," David remarks. "I never did feel, if I'm honest, [worried about] 'oh, what's going to happen to Diego' ... because I'm so OK with that."
He goes on to talk about how Diego might die in the future. "Knowing [showrunner] Steve Blackman, he would probably have me die from like, a needle pin infection or like, a very uneventful way."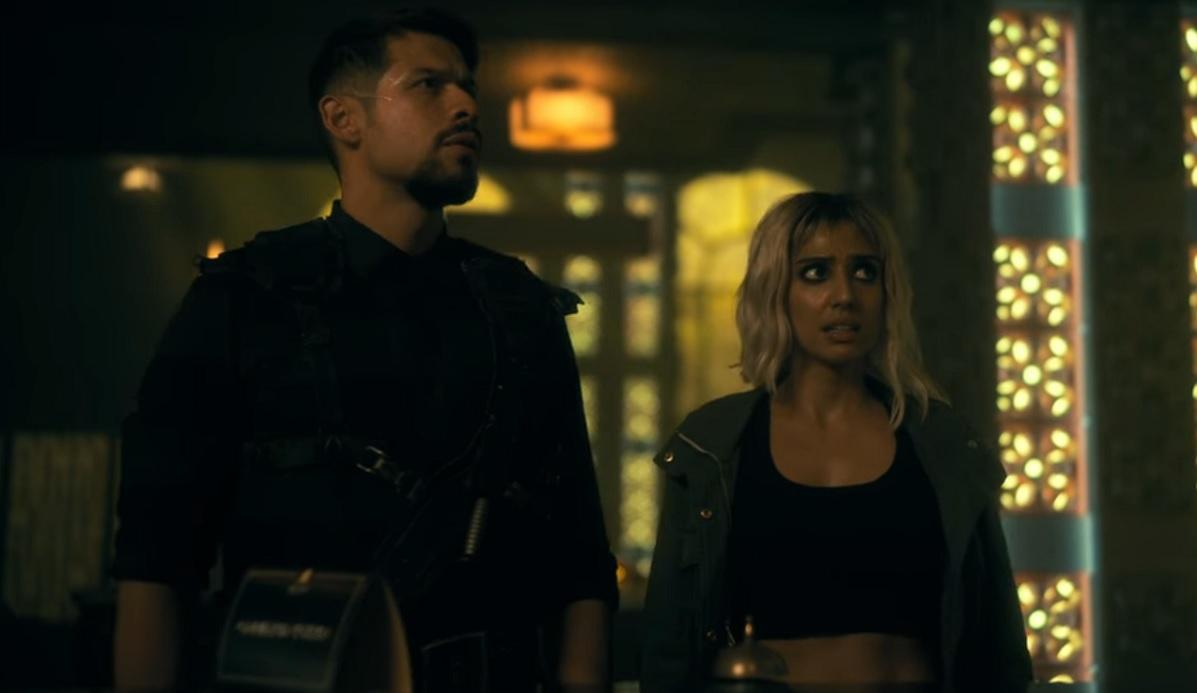 Article continues below advertisement
Diego still suffers some permanent damage in the series.
Just because Diego doesn't die doesn't mean that he doesn't go through anything permanent in the show. When facing off against the guardians of Hotel Oblivion in Season 3 Episode 6, Diego gets two of his fingers sliced off in the fight. That's a pretty big deal for someone who fights almost exclusively with throwing knives.
According to David, showrunner Steve Blackman treated this event with as much gravitas and aplomb as an actual character death.
"He was so excited at the fact that Diego loses two fingers," David remembers. "[Like] it's the funniest thing since sliced bread. The way he said it was with very childlike excitement. And I'm thinking like, 'it's just two fingers, why is that a big thing?' But when I saw it, I thought it was really funny."
Article continues below advertisement
Death and lost fingers mean remarkably little in 'The Umbrella Academy.'
Given the cosmic and absurdist nature of The Umbrella Academy, dying and losing fingers isn't all that big a deal in the grand scheme of things. In Season 3, Episode 10, the entire universe gets reset by Sir Reginald Hargreeves (Colm Feore) with assistance from Allison (Emmy Raver-Lampman). For all intents and purposes, everyone gets a happy ending.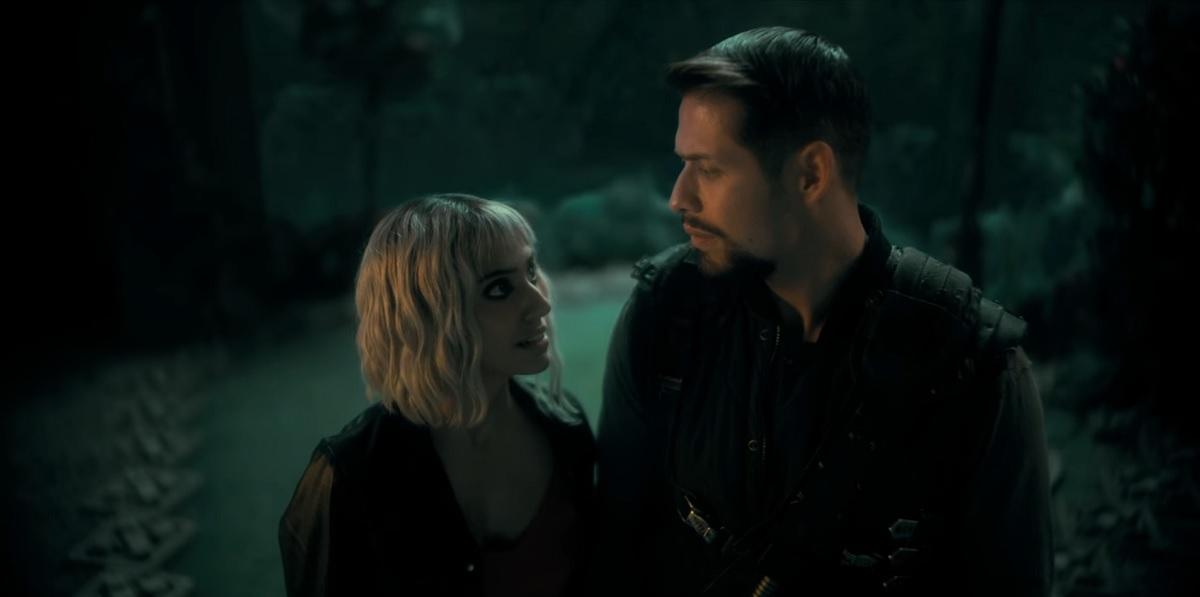 Article continues below advertisement
Diego's fingers are restored. Five (Aiden Gallagher) — who lost an arm — gets it back. Luther (Tom Hooper) is brought back to life in a normal human body after being killed by Reginald. Even before the reset, Klaus (Robert Sheehan) learned how to come back from the dead at will, making him almost immune to death.
But having lost their powers in the reset, they look to lead very different lives than they once did. For Diego, David wants him to fully accept parenthood alongside Lila (Ritu Arya).
"Because of the journey he's on at the moment with Lila, I find that so much more interesting," David said.
Season 3 of The Umbrella Academy is streaming now on Netflix.