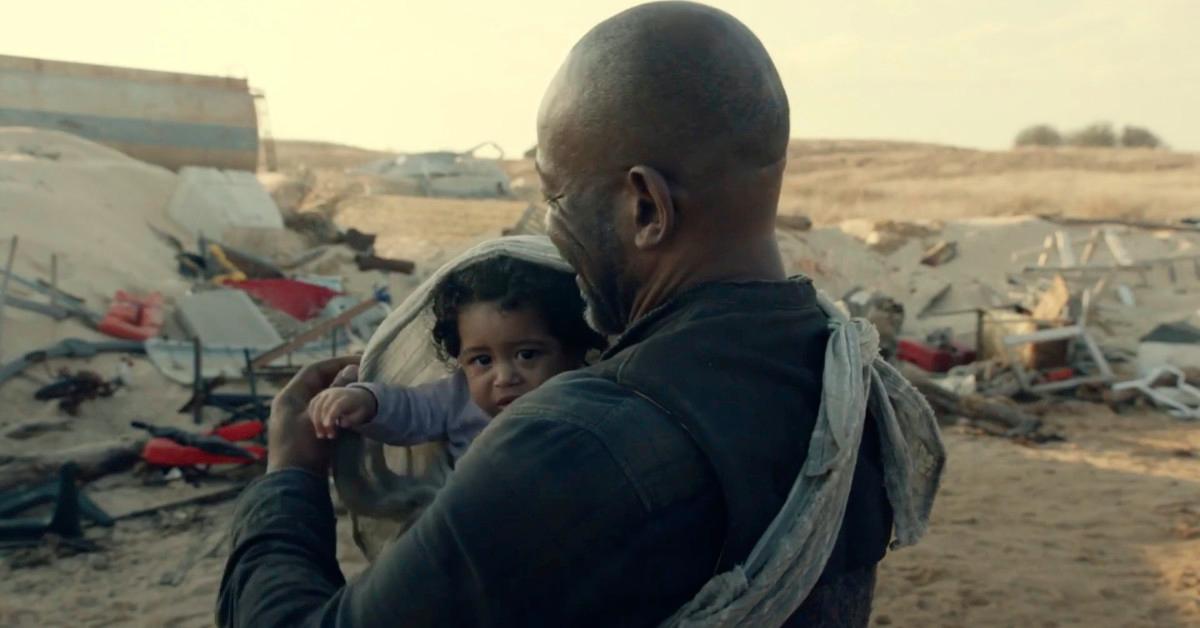 Baby Mo Was Born Into Tragedy on 'Fear the Walking Dead'
The synopsis for the Fear the Walking Dead episode airing tonight, Sunday, May 8, promises a tense storyline revolving around one of the AMC show's youngest characters: "When baby Mo goes missing inside the Tower, Dorie Sr. finds himself in a unique position to prove his worth to an increasingly paranoid Strand."
Article continues below advertisement
As we've seen on the zombie show so far, Morgan (Lennie James) and Grace (Karen David) have taken care of the orphaned infant. So, who is Baby Mo's biological mom on Fear the Walking Dead?
The story is a tragic one, but one that might also help Grace get over the grief of losing her own baby. Read on, Fear the Walking Dead fans…
Mo's biological mother, Rachel, died trying to get her to safety.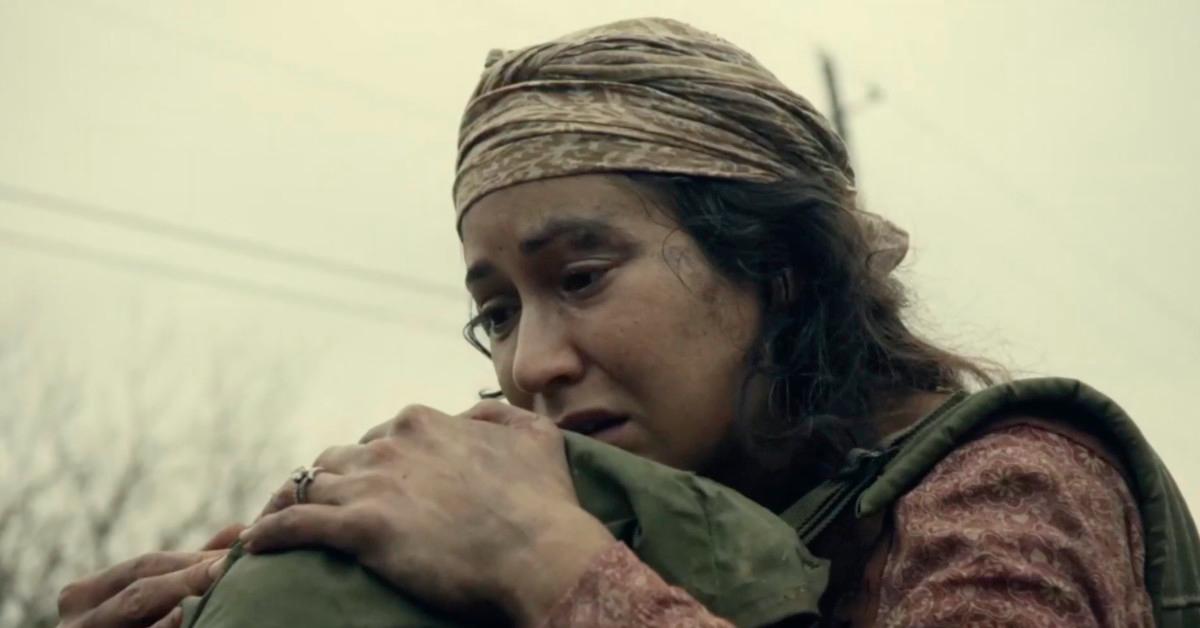 Fans witnessed what happened to Mo's biological parents, Rachel (Brigitte Kali Canales) and Isaac (Michael Abbott Jr.), in Season 6. In the sixth-season premiere, "The End Is the Beginning," Isaac, who served as corpsman with the Marines, helps Morgan fend off a bounty hunter. But by the time Rachel, Isaac's wife, gives birth, Isaac has bitten by a walker. Before he turns — and before Rachel has to put him down — Isaac suggests that they name their baby Morgan after his new friend.
Article continues below advertisement
Rachel, meanwhile, survives until the Season 6 finale, "The Beginning," when a pickup truck wheel crushes her leg as she tries to change a tire. She tries improvising a splint so that she can walk herself and her baby to safety, but it doesn't work. So she puts baby Mo in a backpack, ties herself to Rufus, her dog, and tells Rufus to find other people to raise Mo, gags herself to protect her daughter and her dog, and then fatally stabs herself in the gut.
And later, Morgan and Grace see Rufus leading a reanimated Rachel toward them. Morgan stabs the walker version of Rachel in the head, killing her for good. And then he and Grace hear the baby's cries from Rachel's backpack and rescue Mo.
Article continues below advertisement
The showrunners have been "bringing the family unit of Morgan, Grace, and the baby closer together."
Morgan and Grace eventually decide to raise baby Mo as their own, even though Grace "has, at that point in the story, really not processed the loss that she had last season," co-showrunner Andrew Chambliss told Decider last October. (In case you missed that heartbreaking Season 6 moment, Grace's baby, Athena, was stillborn because of radiation exposure from a nuclear meltdown.)
Article continues below advertisement
In the Season 7 episode "Six Hours," however, Grace turns a new page with baby Mo, as co-showrunner Ian Goldberg explained. "One of the crucial aspects of this episode and what it was about emotionally is Grace at the beginning, feeling so isolated and disconnected from this child that she wouldn't even sing to the baby," Ian said.
Ian went on: "And we knew that by the end of the episode, based on the journey that she went on, that she would sing to the baby, and that would be the symbol of acceptance and connection with this baby. … So the baby was always going to survive because we did want it to end in a place of hope and actually bringing the family unit of Morgan, Grace and the baby closer together even amidst a world that is pretty dire."