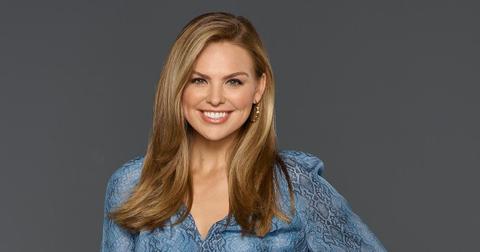 Who Is Hannah Brown Engaged to From 'The Bachelorette'? Spoilers Ahead!
By Allison Cacich
Colton Underwood may not have proposed to anyone on The Bachelor last season — though we don't doubt that he wanted to put a ring on Cassie's finger — but given The Bachelorette's track record (13 of the last 14 seasons ended in an engagement), we'd say there's a good chance that Hannah Brown is currently engaged.
Though fans are just starting to get to know the 24-year-old's suitors, production finished filming earlier this month, meaning that Hannah's fairy tale ending has already been spoiled across the Internet.
Keep reading to find out which man earned the pageant queen's final rose — and whether or not he got down on one knee.
Who is Hannah Brown engaged to?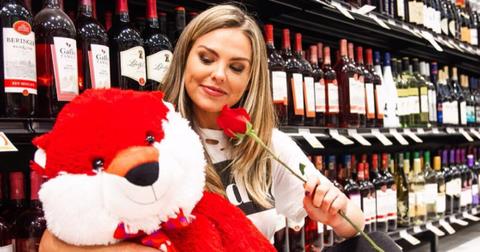 Initially Reality Steve, reported that the beauty queen engaged to general contractor Tyler Cameron. But it looks like Hannah actually picked musician Jed Wyatt.
"Hannah chose Jed at the end and they are engaged," RS wrote before revealing that fans are surprised by her decision. "Sorry the initial Tyler info was wrong. Just wasn't as solid as I thought it was. But the info about Jed from 3 weeks ago is as solid as I can get and I just have to leave it at that."
He continued, "I'm well aware people will still hold out hope it's Tyler and you have every right to. All I'm doing is telling you what I was told based on the people I've spoken with, the information I've seen, and frankly, one major piece of information that's floating out there. I'm confident in this and I'll leave it at that."
Hannah B. recently hinted about her engagement.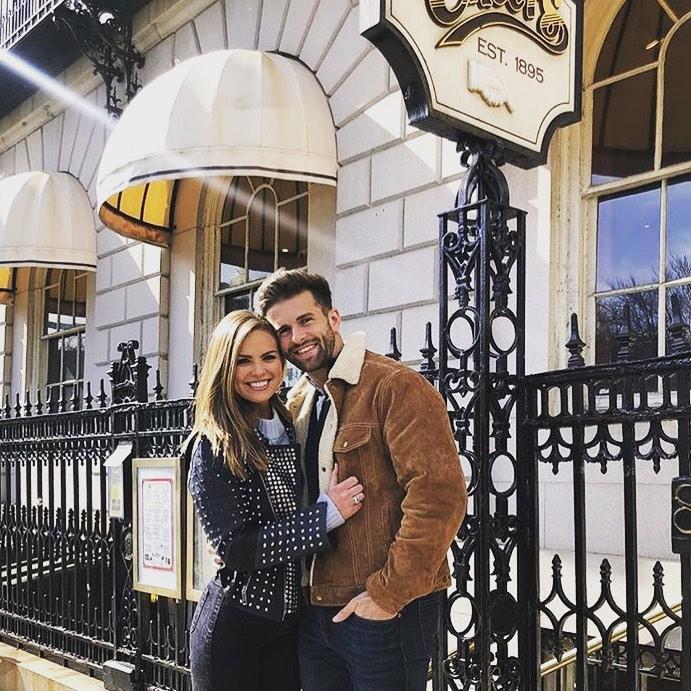 In a recent interview, Hannah admitted that while she's "so happy" now, her journey as the Bachelorette proved to be an emotional rollercoaster. "How I thought it would end, how I thought the experience would be, is not so at all," the former Miss Alabama USA revealed.
"It had a lot of moments where I wasn't sure if I was going to be happy in any way because it's really challenging and had a lot of ups and downs, and was just really hard," she continued. "That I can say that I'm happy now is a really good sign because there were moments where I don't think anybody would think that I would be able to say that is the case."
Jed may not have been a frontrunner since the beginning (we'd give that title to Luke P.), but Hannah teased that it all worked out in the end. "I think it happened the exact way that it was supposed to, and I feel really excited and blessed to have the opportunity that I've had and feel really good and want you all to see what that is," she told ET.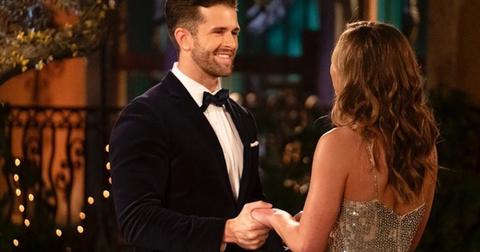 The Tuscaloosa native explained that she was ultimately looking for a "fierce, unconditional, wholehearted love … and that's making sure that I know that this is for real and that somebody's there for me and will love me in my high points and my low points and the way that I show them all of that."
We're excited to see Hannah and Jed's relationship progress as the weeks go on.
Watch new episodes of The Bachelorette every Monday at 8 p.m. ET on ABC.