Who Is the Hulk's Son? Skaar Made His MCU Debut in the Finale of 'She-Hulk: Attorney at Law'
The Season 1 finale of 'She-Hulk: Attorney at Law' shocked everyone with the introduction of the Hulk's son, Skaar. Who is he?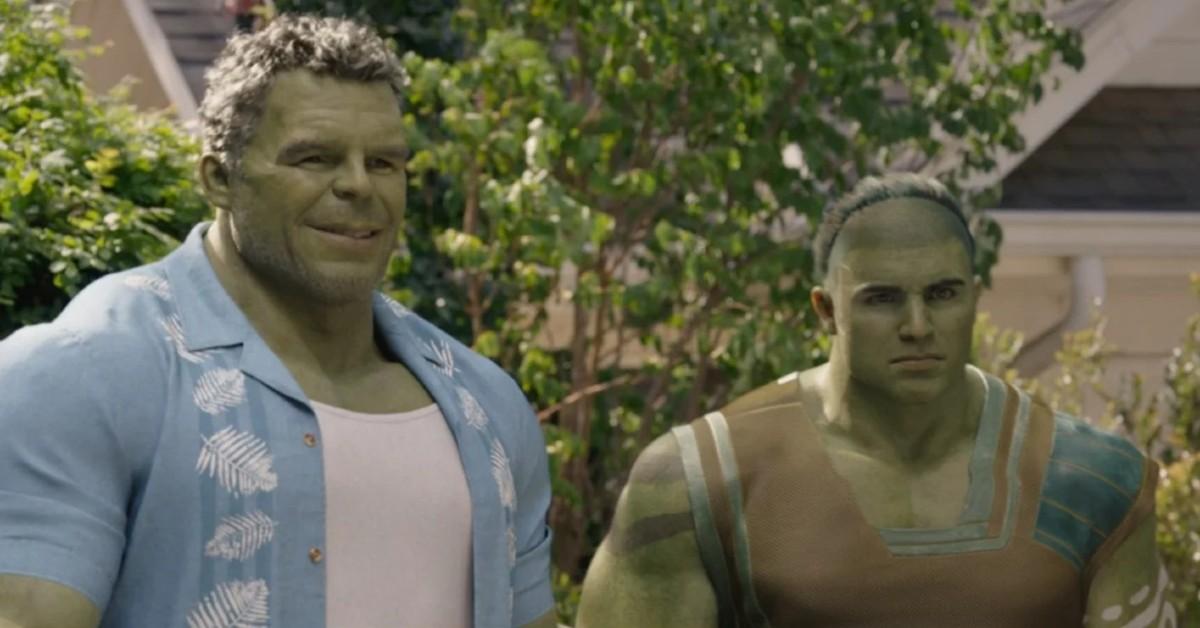 Whether it be the beloved Wong, Sorcerer Supreme of the Masters of the Mystic Arts, or the undeniably hunky Daredevil, Jessica Gao's Marvel series She-Hulk: Attorney at Law isn't shy when it comes to cameos. Duh, it's the MCU we're talking about. In a sense, it feels as though She-Hulk was created to be a catalyst for future MCU projects, as it's stuffed with Easter eggs and surprise appearances. And a particular green-hued appearance was a first for the MCU, inevitably causing online excitement.
Article continues below advertisement
Hulk has a son. That's right. During the finale, Bruce Banner (Mark Ruffalo) returns from a mysterious trip to Sakaar, a planet in the Fornax Galaxy, only to drop a bomb on his family. "I have someone here that I'd like you all to meet," he announces. "This is my son, Skaar." Skaar is ever so briefly played by Will Deusner.
Let's delve into Skaar's family history.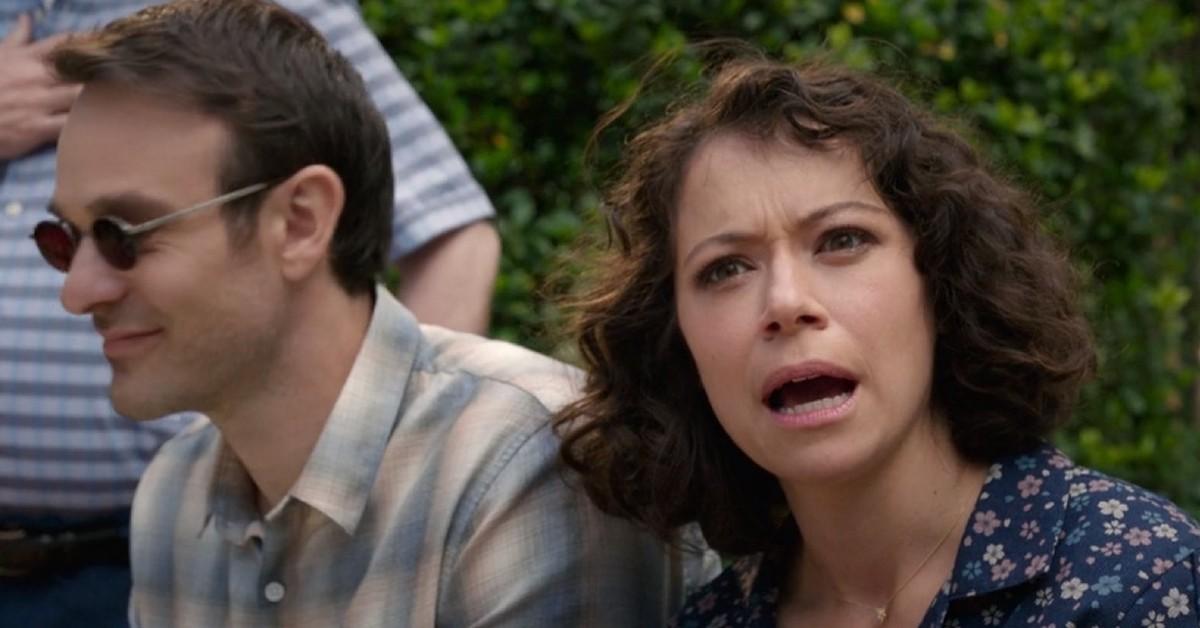 Article continues below advertisement
Who is Hulk's son Skaar in 'She-Hulk'? And what do we know about his mom, Caiera?
Per Marvel, Caiera belongs to the Shadow People "an extraterrestrial race who helped colonize the planet Sakaar. The Shadow People are linked to a primordial power that enables them to tap into the planet for additional strength." Having materialized from a birth cocoon (where he aged rapidly), Skaar is a half-Hulk, half-Shadow warrior. Unlike his dad, Skaar was born with powers.
Hulk met Caiera when he was enslaved as a gladiator during the Planet Hulk storyline. They're the epitome of the enemies-to-lovers trope.
After Prince Angmo II — who later becomes the Red King — saved her from the Spikes (extraterrestrial parasites), Caiera the Oldstrong spent decades as his Warbound Shadow. She met her match when the Green Scar (the Hulk) was brought to Sakaar by the Shadow Elders. When the now-famous gladiator Hulk attempted to fight both the Red King and Caiera, she offered him a chance to retire in peace, to which he refused. Hulk went on to become the planet's rebel leader.
Article continues below advertisement
Initially loyal to the Red King (by force), Caiera led an army in hopes of defeating Hulk's army. That changed when the Red King decided to release Spikes into the war, which was undoubtedly triggering for Caiera considering she lost her family via the wrath of the Spikes.
Article continues below advertisement
It was then that Caiera joined Hulk's Warbound, eventually defeating the heartless Red King. When the Hulk was chosen as the successor to the throne, he handpicked Caiera as his queen. He loved and trusted her so much that he even revealed his other identity of Bruce Banner to her.
Though Caiera sadly died in a tragic explosion, it was after the two conceived Skaar. The tragedy doesn't end, however, as Caiera's traumatic demise caused the Hulk to leave Sakaar and abandon Skaar.
Article continues below advertisement
Who's Marvel's Hulkling?
Skaar is not to be confused with Hulkling — aka Teddy Altman. As detailed by Time, Hulkling is a member of the Young Avengers, a group of teen heroes inspired by the Avengers. The group was first brought to Marvel Comics in 2005 by writer Allan Heinberg and artist Jim Cheung.
Given his name, it's easy to assume Hulkling (an openly gay character) is related to Bruce Banner, but he's actually the son of the first Captain Marvel, a Kree spy named Mar-Vell. And because his mother is Skrull Princess Anelle, Hulkling has both Kree and Skrull powers.
Article continues below advertisement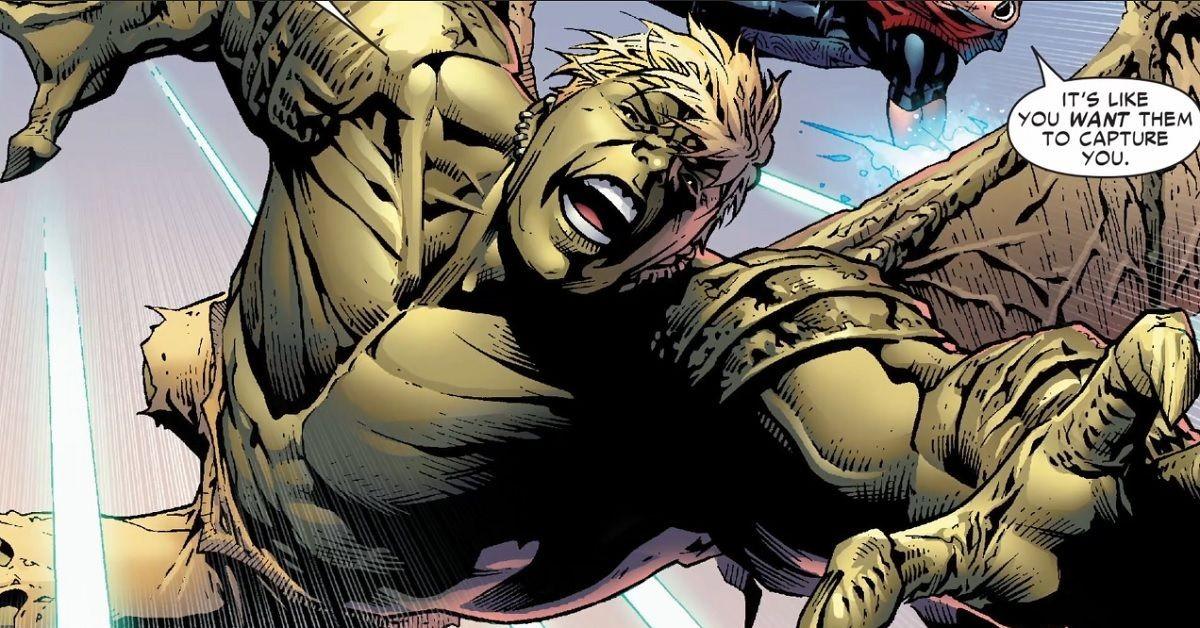 Though Hulkling has not yet been anointed by the MCU, Young Avengers like Kate Bishop — who appeared in Hawkeye — have. It's only a matter of time before Hulkling's face makes it on the silver screen.
All nine episodes of She-Hulk: Attorney at Law are currently streaming on Disney Plus.