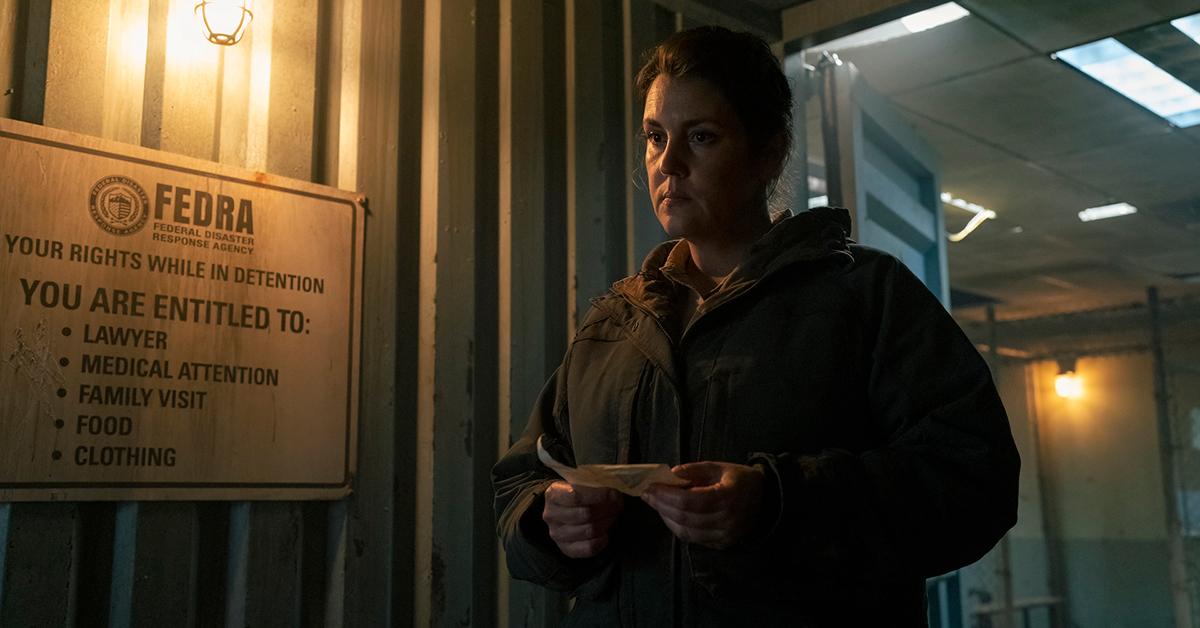 Kathleen in 'The Last of Us' Represents Another Departure From the Source Material
Spoiler alert! This article contains spoilers for The Last of Us on HBO.
Even as a faithful adaptation of the critically-acclaimed video game, The Last of Us on HBO isn't afraid to take a few creative liberties with the source material. Episode 3 of the hit series provided viewers with a masterclass in deviating from an original work as it presented a fleshed out gay romance for major character Bill (Nick Offerman) and his lover Frank (Murray Bartlett) in an emotionally-compelling love story that just narrowly subverts the trope of "Bury Your Gays."
Article continues below advertisement
Episode 4, entitled "Please Hold My Hand," continues presenting new and original storylines that weren't present in the game.
This time, it comes in the form of Kathleen, portrayed by Melanie Lynskey (Yellowjackets). Fans of the PlayStation title would be excused for not remembering her, as she is an original character made for the series. Get to know Kathleen and her role in the HBO show.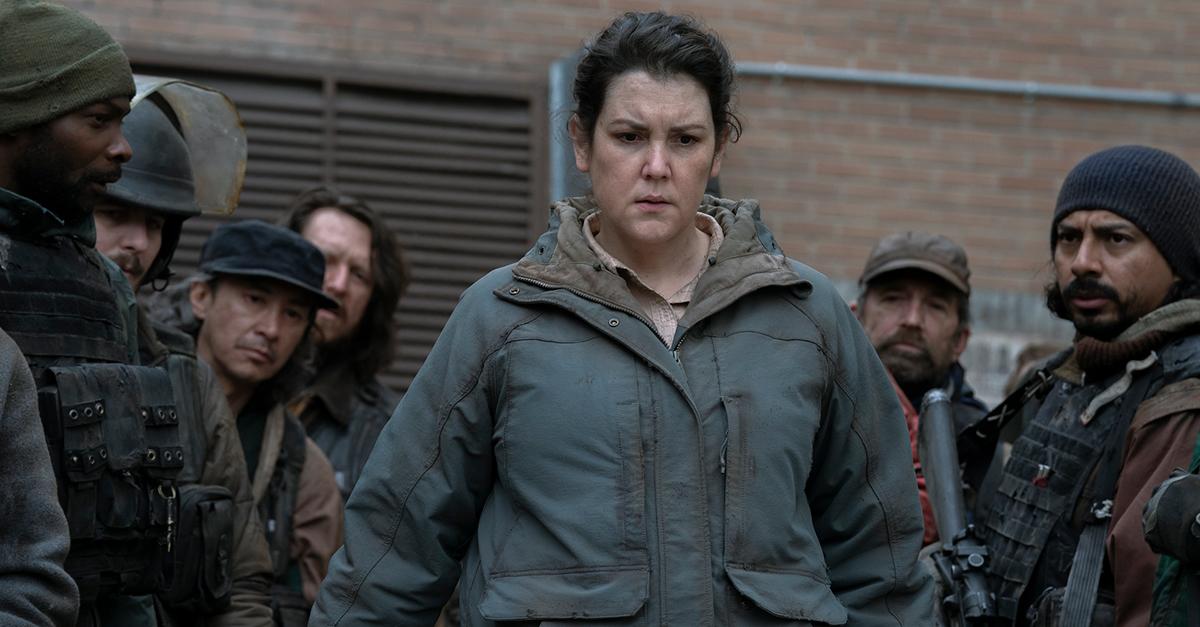 Article continues below advertisement
Who is Kathleen in 'The Last of Us'?
The Last of Us follows Joel Miller (Pedro Pascal), a rugged smuggler and a survivor of a monstrous Cordyceps outbreak that has ravaged the United States for over 20 years. He escorts a young teenager named Ellie (Bella Ramsey) across the post-apocalyptic country so that research on her immunity to the virus may be conducted.
In Episode 4, Joel and Ellie arrive in Kansas City only to be ambushed by bandits. They attempt to push past them in order to continue their journey west.
This is where Kathleen officially comes in. She acts as the leader of a revolutionary group who have overrun the city, with many of them holding her in high regard. Over the years, she has developed a major distrust of FEDRA — the government organization that took charge after the outbreak — after her family was wrongly detained and killed. She has thus far proven unafraid to get her hands dirty as she goes on the warpath for a man named Henry, one of several people who have wronged her.
Article continues below advertisement
Kathleen is an original character to the show and wasn't present in the games. In an interview with Screen Rant, game director and series creator Neil Druckmann revealed that the character of Kathleen was developed by his co-creator Craig Mazin. Reportedly, people like Kathleen were added in an attempt to humanize characters who, in a video game, would simply be NPCs that the player would have to kill in order to advance.
Article continues below advertisement
"I love the idea that there aren't just good guys and bad guys," Neil told Screen Rant. "Everybody's trying to survive, everybody's trying to live life to the fullest way they can. But often, the goals are competing with each other."
Craig added, "You have to kill a lot of people in [the original game], but for us, violence was quite serious and we didn't want to numb people to it. And so when enemies come, it was important for us to ask the question, 'Well, why are they enemies?'"
The original game maintains plenty of narrative integrity as it places Joel's actions and emotions directly in the player's perspective. However, the show has its own strengths in its ability to explore other the lives and viewpoints of other people.
New episodes of The Last of Us premiere every Sunday at 10 p.m. ET on HBO.