Marvel Fans Who Love 'The Boys' Think The Legend Is a Nod to Stan Lee
'The Boys' fans are trying to put a finger on who The Legend is in the show. Who portrays him? And why are Marvel fans getting such a familiar vibe?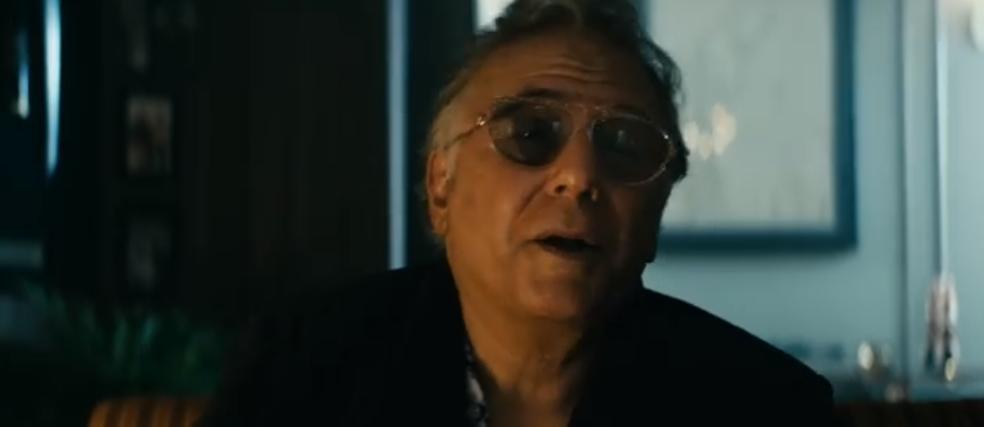 Warning: the following article contains spoilers for Season 3 of The Boys and particularly Episode 5.
Soldier Boy's return has been not-so-subtly teased since the beginning of Season 3 of The Boys. Episode 4 finally answered the question as to whether or not he's really dead in the show — he isn't. Soldier Boy didn't die in Nicaragua. Instead, his body was being kept in a Russian research facility and he was accidentally released by Billy Butcher.
In Butcher's quest to use Soldier Boy to kill Homelander, he comes across The Legend. But who is this mysterious man?
Article continues below advertisement
Who is The Legend in 'The Boys?'
Nerdist called The Legend The Boys' "Stan Lee" character and that isn't a stretch by any means. Eric Kripke hasn't been shy about parodying superhero film/comic culture and the social/fan fervor that surrounds these properties. From lampooning "The Snyder Cut" phenomenon to taking a huge stab at Disney's alleged corporate-pandering-for-profits with its "Inclusion" portion of VoughtLand, there isn't a shortage of references and allusions.
The Legend is played by Paul Reiser (Stranger Things, Mad About You, The Kominsky Method) and Billy drops by to see if he knows anything about Soldier Boy's whereabouts. Soldier Boy has been traumatized/experimented on by Russian military scientists for nearly 40 years and he manages to make his way back to the U.S.
Article continues below advertisement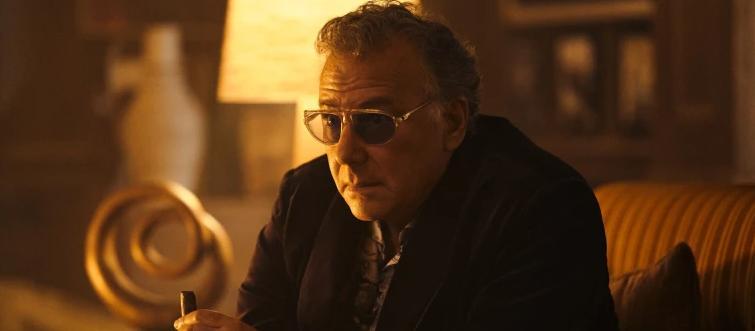 Vought learns that he's back after he hears Russian music in Manhattan, which causes him to unleash a huge explosion. So, where does The Legend play into this?
He used to be the VP of Hero Management for Vought and has a clear obsession/fascination with superheroes. His house is a bit of a shrine with memorabilia for these compound v-injected human beings.
Article continues below advertisement
There are pictures of The Legend with Grace Jones, Carrie Fisher, Dennis Hopper, along with heroes in the show: Crimson Countess, Payback, and Black Noir. He's out of the game, and that can be mainly attributed to Billy who was involved in a sting that included The Legend, a hero by the name of Electroshock, and a prostitute who was a minor.
Article continues below advertisement
Butcher visits The Legend for answers about Soldier Boy, and Paul Reiser's character reveals that he indeed did stop by his place to pick up his costume and he's meeting up with the Crimson Countess.
Which probably means he's trying to make a comeback, otherwise, why would he need his suit?
Article continues below advertisement
Who is The Legend in the comics?
In The Boys graphic novel, The Legend has even more similarities to Stan Lee than he does in the show. While the series makes him look like an aging movie producer, he runs a comic book store in the source material. He's just as obsessed with supes as Reiser's character is in the show, and he gives information to Billy and his team to aid them in their quest to stop Vought.
Article continues below advertisement
The Legend also blackmails Queen Maeve into sleeping with him and the two manage to conceive a son together, Blarney Cock, who Hughie kills by punching him through the torso after he injects himself with compound v to fight Teenage Kix, another group of supes.
If you're wondering whether or not he manages to live in the graphic novel...no. He ends up getting kicked in the butt to death by Billy.
If you're interested in checking out The Boys, you can stream it with an Amazon Prime Video subscription.
New episodes of The Boys Season 3 drop on Prime Video every Friday.