Who Plays Karen in 'The Baby-Sitters Club'? Meet Sophia Reid-Gantzert
Sophia Reid-Gantzert is the talented young actress playing the role of Karen in 'The Baby-Sitters Club.' Here's what you should know about her.
The talented author who wrote the original Baby-Sitters Club novel series is named Ann M. Martin and her amazing books have now become one of the coolest Netflix original TV shows to watch. The Baby-Sitters Club is a heartfelt comedy-drama that first premiered in 2020, and has been running for two seasons so far.
Article continues below advertisement
The award-winning show stars Alicia Silverstone as a loving and understanding mother, and features another very important cast member in the role of Karen Brewer. So, who plays Karen in The Baby-Sitters Club? Here's what you should know about the young star.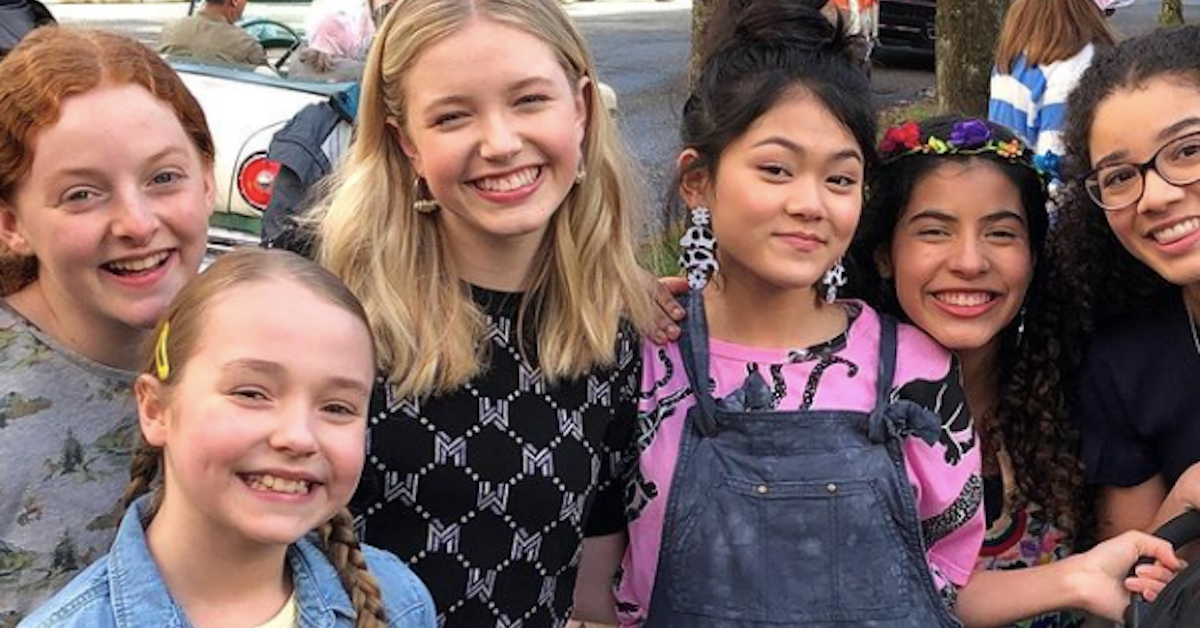 Article continues below advertisement
Who plays Karen in 'The Baby-Sitters Club'?
The character of Karen Brewer is portrayed by none other than Sophia Reid-Gantzert. If you've seen the show, then you already know that the fictional character of Karen is super precocious, totally fearless, and destined to live a life filled with adventure. She's got a wild imagination that runs rampant and sometimes gets her into a little bit of trouble.
Karen's a lovable Stony Brook resident and the oldest daughter of Watson Brewer and Lisa Engle. Her parents are divorced and she's also close with her stepparents, Elizabeth and Seth. Even though she's not old enough to be part of the Baby-Sitters Club working squad, that's something that might happen once she passes a few more birthdays.
Article continues below advertisement
Where else have you seen Sophia Reid-Gantzert?
The Baby-Sitters Club is one of Sophia's biggest roles so far. The show is geared towards an audience of kids and teenagers, which is totally perfect for her, but it's not the only place you've seen her face. She had a small part in a 2017 holiday movie called The Sweetest Christmas, which starred Lacey Chabert in the leading role.
Article continues below advertisement
Lacey went from being known for her role in Mean Girls to being in a string of Hallmark movies that celebrate the Christmas spirit! Sophia was part of the cast for the holiday film. She also starred in another movie, called Easter Under Wraps in 2019, about a woman who disguises herself as a low-level employee to go undercover at her family's chocolate laboratory in order to find out why sales are down.
Article continues below advertisement
Additionally, Sophia landed the leading role in a show called Scaredy Cats, which premiered on Netflix in September 2021, about a 12-year-old girl named Willa Ward who receives an unexpected magical present. Her fairytale-style gift opens the doors to a world of witchcraft, animals that can talk, and so much more.
Article continues below advertisement
What else is Sophia working on?
Along with catching Sophia in episodes of The Baby-Sitters Club on Netflix, you can also follow her on Twitter and Instagram. She posts a lot of pictures from her ballet classes and with her friends. Sadly, she doesn't have an official TikTok page just yet. Her co-star on Baby-Sitters Club, Sophia Grace, had nothing but positive things to say about Sophia to Girls Life.
"I loved working with Sophia Reid-Gantzert, who plays my future TV stepsister, Karen," Sophia Grace said. "She was so funny, full of life, and fit right in with the girls." Being able to fit in with your co-stars on the set of movies and TV shows is a big deal, especially when you're a young new actor breaking into the industry. We'll most likely be seeing a lot more of Sophia in future roles.