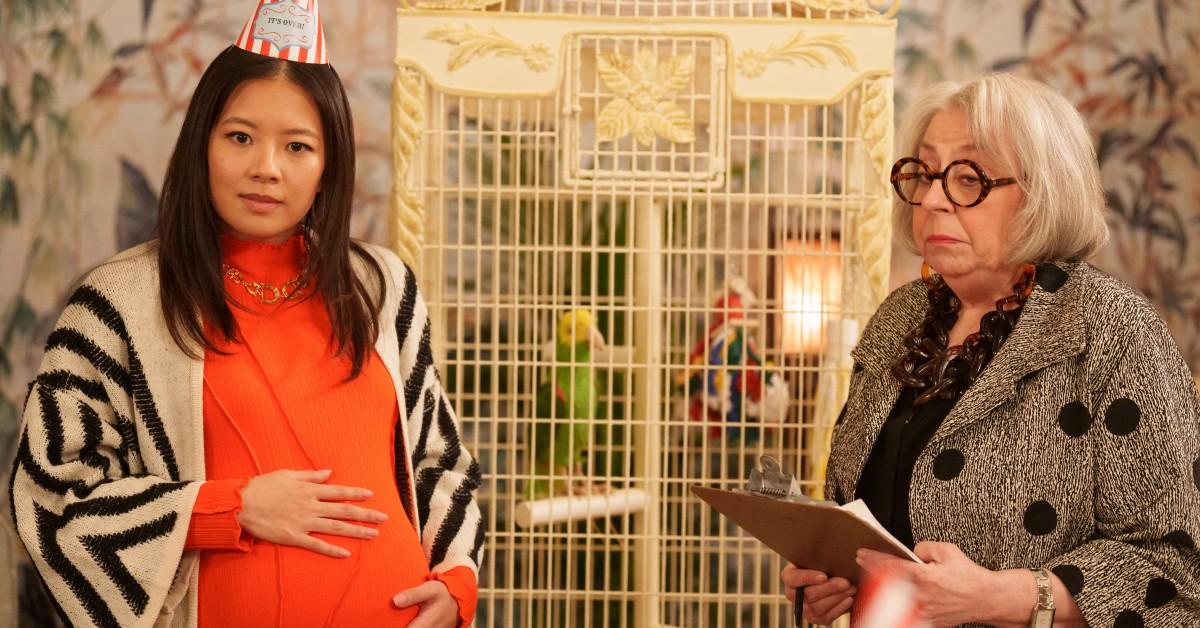 This 'Upload' Star Plays One of the Suspects in 'Only Murders in the Building' Season 2 (SPOILERS)
Spoiler alert: The following article contains spoilers for Episodes 1-3 of Only Murders in the Building Season 2 on Hulu.
Did Nina Lin kill Bunny Folger (Jayne Houdyshell) in Only Murders in the Building Season 2? Episode 3 revealed that Nina had a huge motive for killing off the Arconia's board president.
Bunny had planned on retiring from the board the day she was murdered. However, Bunny changed her mind at her own retirement party.
Article continues below advertisement
Nina was poised to take over Bunny's role once she retired — hence, her murderous motive. However, Nina was also heavily pregnant on the day Bunny died. Is it likely that she'd actually be able to murder Bunny? And where have we seen the actress that plays Nina before? We've got all the answers for you here.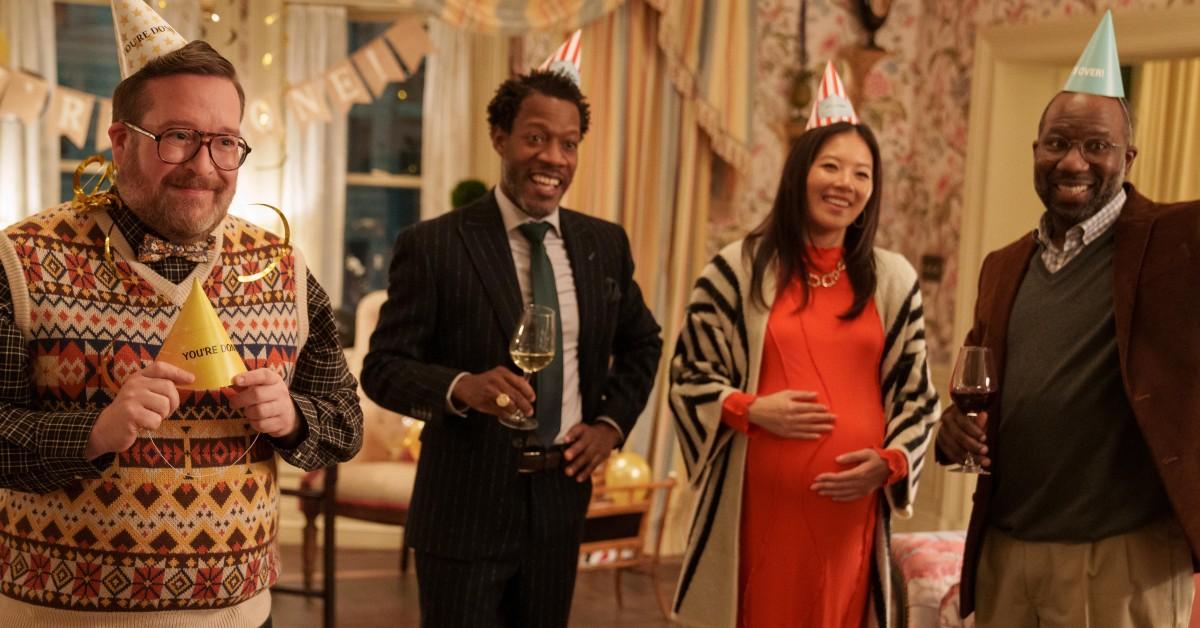 Article continues below advertisement
Did Nina kill Bunny?
Actress Christine Ko plays the morally ambiguous Nina. Christine appeared in four episodes of the popular Prime Video series Upload Season 1 as Mandy. She's best known for her role as Emma in the FX series Dave.
Christine is also slated to appear in Season 5 of The Handmaid's Tale. Her Only Murders in the Building character, Nina, is ambitious and eager to take on Bunny's role as the Arconia's board president.
Does ambition equal murder? Not necessarily. However, Nina certainly does look more suspicious after Bunny decides not to retire. Nina's charming facade dissipates when she exchanges verbal blows with Bunny. It's a classic case of old versus new. Bunny wants to stay true to the Arconia's historical roots, while Nina wants to modernize the building.
Now that Bunny's dead, Nina can do whatever she wants with the Arconia as the newest board president. Convenient, right?
Article continues below advertisement
But let's take a step back and analyze the facts. Yes, Nina had a motive to kill Bunny. However, the show has yet to demonstrate that Nina would risk everything just to be board president of a historic building in New York City.
Not only that, but Nina was truly ready to pop at any moment when she spoke with Bunny on Bunny's last day alive. Nina even takes off her stylish high heeled boots to massage her feet at specific pressure points. After all, it was supposed to induce childbirth!
Article continues below advertisement
Bunny wasn't the strongest person around. However, she did have a tough-as-nails spirit, and it's hard to believe that she didn't stand a chance in a fight with a heavily pregnant woman.
What we do know for certain is that Bunny was stabbed eight times with a kitchen knife and that her last words to Mabel (Selena Gomez) were "14" and "Savage." It's not enough evidence to tie Nina to the crime ... yet.
If we're ranking suspects based on Bunny's last words alone, Charles (Steve Martin) would be higher up on the list than Nina! After all, his last name is Savage and he lives in 14C. However, Charles had no reason to kill the woman who might've been his half-sister. So why were those Bunny's last words? Someone call Sherlock Holmes — there's a murderer still on the loose!
New episodes of Only Murders in the Building air Tuesdays on Hulu.