The Truth About the out-of-Control Altercation Between JT From the City Girls and Lil Uzi Vert
JT from the city girls threw her phone at Lil Uzi Vert during the 2023 BET Awards and fans want to know why! Details on the altercation ...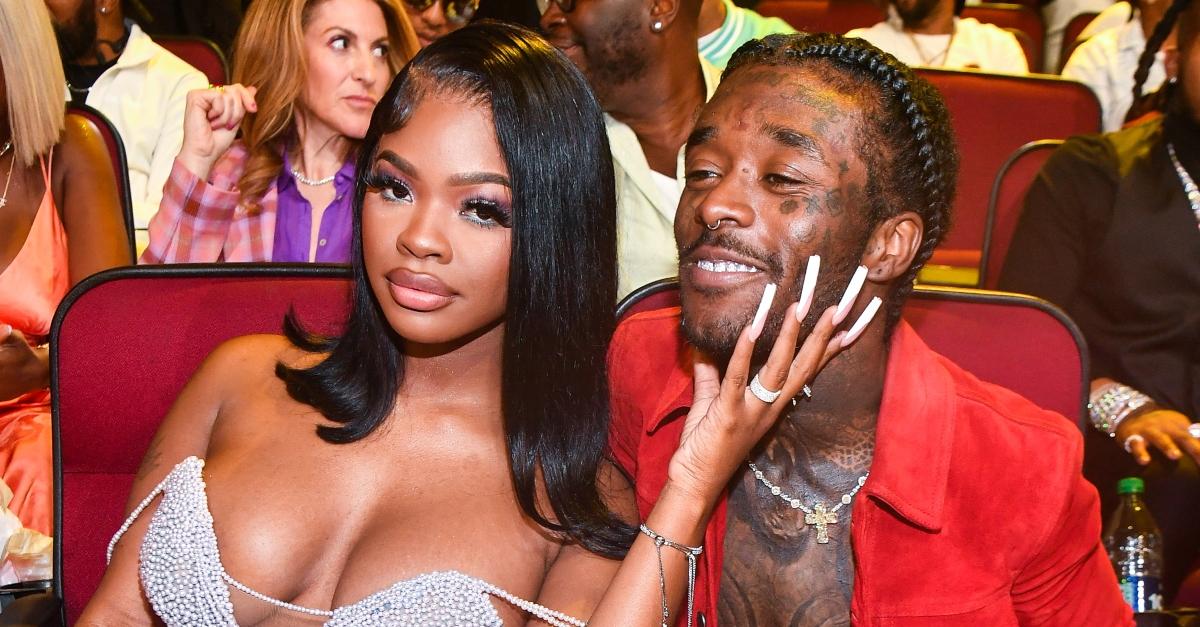 Rap beef is Roxanne Shanté's gift to hip-hop and rappers in the digital age have perfected the craft. Not only do hip-hop artists have platonic beef these days, but there's romantic beef in the rap game too.
Just ask rappers like Cardi B and Offset — who found themselves at odds after cheating allegations surfaced on social media — or Lil Uzi Vert and JT from the City Girls.
Article continues below advertisement
The two were allegedly dating for months before they made things official in 2020. Since then, their relationship has made headlines on more than one occasion — most recently at the 2023 BET Awards.
Amid the show, cameras caught the couple involved in an altercation where JT threw her phone at Uzi. So, what happened before the chaos ensured? Spectators claim to know the real reason why they got into it …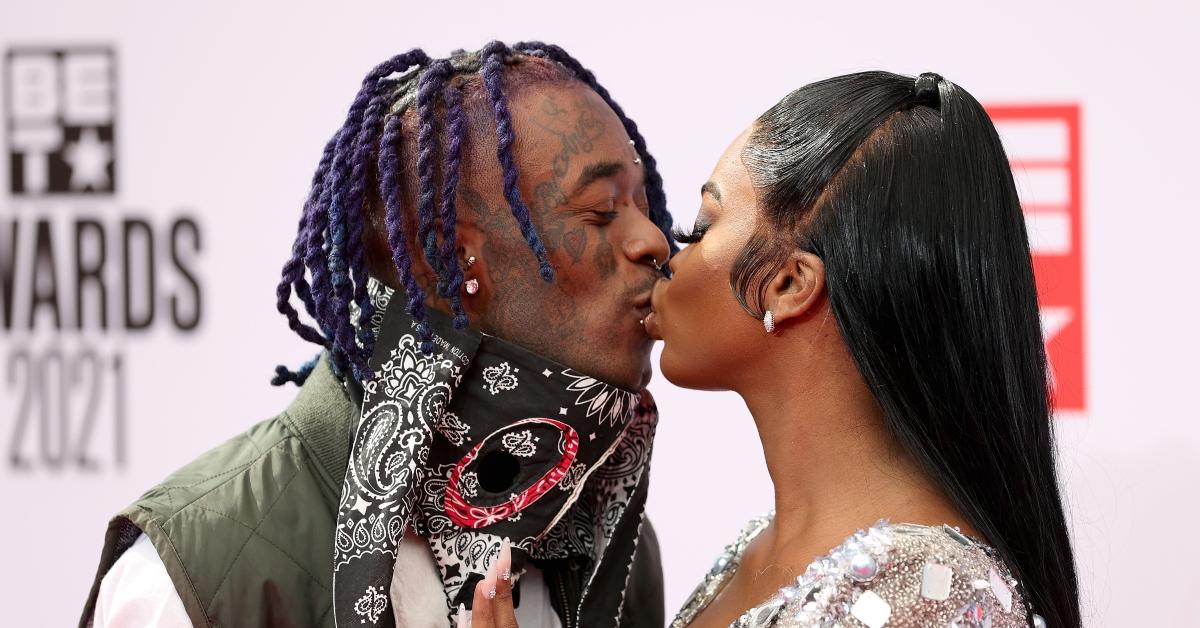 Article continues below advertisement
Why did JT throw her phone at Lil Uzi Vert at the 2023 BET Awards? The drama explained …
Lil Uzi Vert was among a gang of prolific rap artists who came to celebrate Hip-Hop's 50th birthday at the BET Awards. During Uzi's performance, he gave a shoutout to Ice Spice.
"I got a nice wife / Wig came off twice / She got a little afro / She looks like Ice Spice," Uzi said on stage.
Uzi and Ice — who were seated next to each other and seen chatting it up — posted a selfie together on social media that really got the people going. And allegedly, JT was one of them.
Other people at the show, like reality TV star Natalie Nunn, captured video footage of JT cussing Uzi out and hitting him with a projectile object (her phone.) She then stormed off, ordering Uzi to pick up her phone. He obliged and ran after her.
Article continues below advertisement
Additional clips reveal that JT and Uzi eventually returned, but pretty much fought for 20 minutes straight. During the Migos' tribute performance of "Bad and Boujee," the couple can be seen having an intense conversation, but in the end, they left the show together.
Article continues below advertisement
So do JT and Ice Spice have beef over Lil Uzi?
Later, sources told TMZ that the root of JT and Uzi's dispute was the seating arrangements, not Uzi and Spice's chemistry. According to the insider, JT and Ice are practically BFFs.
"She had become frustrated when she lost her seat after the audience shuffled around. We're told JT loves Ice and there's not even a shred of beef between them whatsoever," the outlet reported.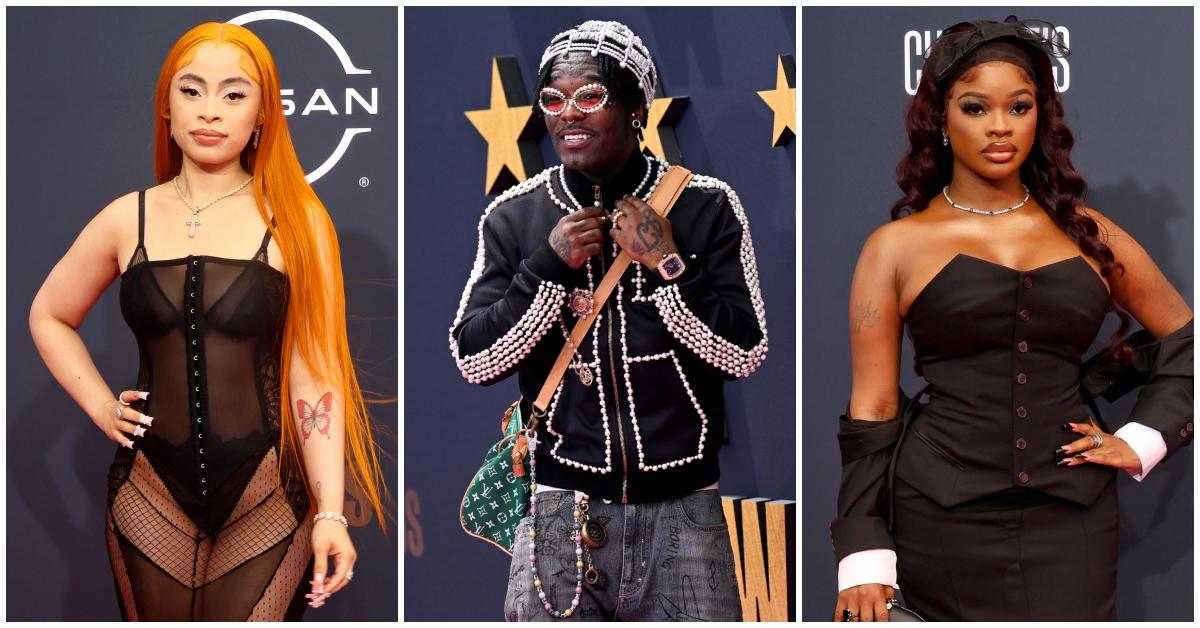 Article continues below advertisement
However, an account reported on Twitter by a bystander told a slightly different story. According to user @chantelbabbyy, the debacle was, in fact, started by the seating arrangements. That said, their fight was (allegedly) definitely about Ice Spice.
"So I got to sit next to JT at the BET Awards. Love her down she's so pretty and down to earth and Uzi opened the awards and she was cheering her man on front and center," Chantel tweeted.
"But then when he got done performing, everyone did musical chairs and JT ended up sitting on the right side of the front row and Uzi sat next to Ice Spice on the left where I was.'"
Article continues below advertisement
"So I peeped them conversing for a while. It didn't look like nothing too crazy right," she continued. "But next thing I know JT pops up and throws her phone at him cursing him out calling him a b---h a-- [n-word] and s--t."
We can't be sure as to what JT was thinking when she chucked her phone at Lil Uzi Vert, but this spectator's account seems credible!