Michelle Young Picks Nayte Olukoya Despite the Rumors He's a "Walking Red Flag"
In the Season 18 finale of 'The Bachelorette,' Michelle Young picks "walking red flag" Nayte Olukoya, and fans are curious to know why.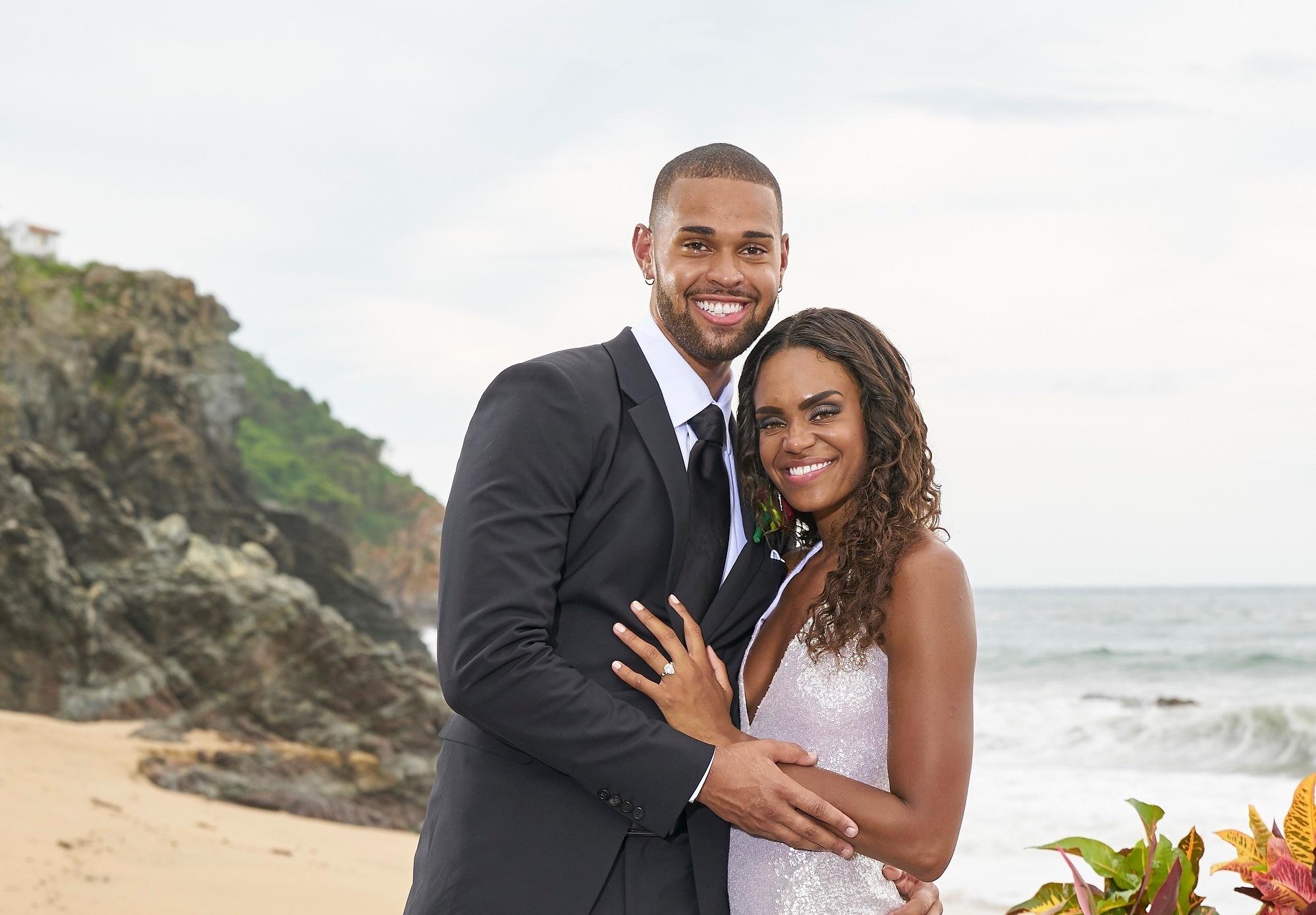 After the epic conclusion of Michelle Young's journey as The Bachelorette, our leading lady faced tons of backlash for picking Nayte Olukoya over fan-favorite Brandon Jones.
It's clear that Michelle's family adored Brandon, as they gushed over him and declared him as "part of the family" during the season finale. As for Nayte, they had their reservations and weren't sure he was the one.
Article continues below advertisement
Plus, Nayte didn't open up as much as Michelle wished on their late date. During the ritual, the local shaman revealed that Nayte might not be confident about his future with Michelle.
When the shaman asked Nayte what he wants to release during the ceremony, he says, "nervousness and the fear of the unknown." Unfortunately, that wasn't enough to warn Michelle.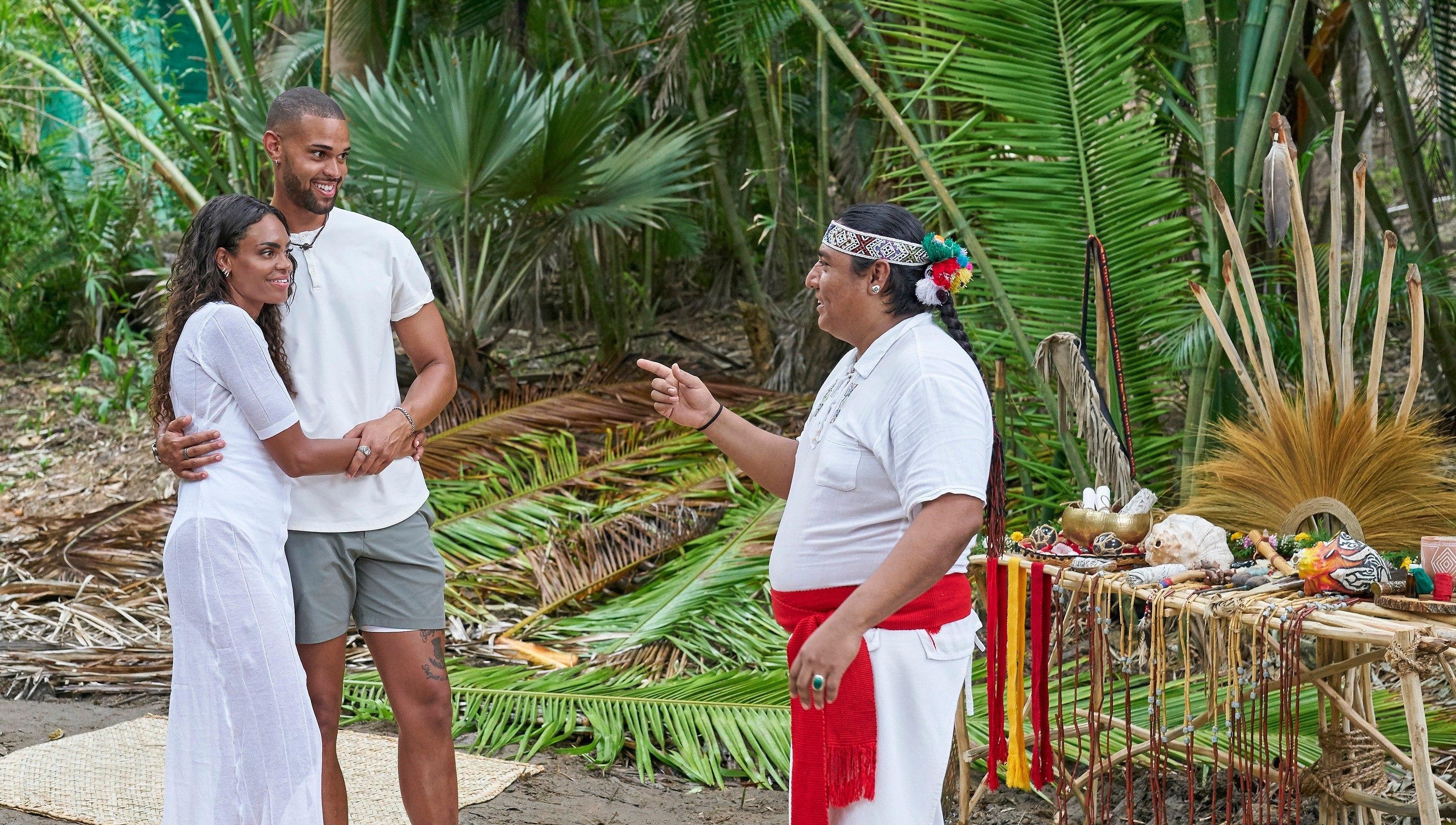 Article continues below advertisement
"During that ritual, I didn't feel like I was getting enough from Nayte," she said to the cameras. "That's a dealbreaker. That's this massive red flag."
OK, so if Michelle initially felt this way about Nayte, why did she pick him in the end? Brandon had no trouble opening up, so what is so special about Nayte that she couldn't bear letting him go? Let's find out!
Why did Michelle pick Nayte on 'The Bachelorette'?
The most obvious reason behind Michelle picking Nayte at the end of her search for love is that she truly fell in love with him. And it seems Nayte fell in love with her as well, so Bachelor Nation should be happy for them ... right?
Sadly, the newly engaged couple is facing severe backlash, specifically Nayte. Viewers are questioning Nayte's intentions, as he appeared cocky on the show and seemed too immature to propose.
Article continues below advertisement
"Did [you] see Nayte's smirk? No way would I marry a man who felt like he'd just pulled off the greatest scam. Sorry, Nayte. That was a huge red flag. He's handsome, but so what?" one fan wrote on Twitter.
Another added, "Michelle had to literally do a ritual to make Nayte like express his emotions, and if that's not a red flag, I don't know what is, girl. You didn't follow your heart; you watched it walk up those stairs with Brandon and walked the other way."
Article continues below advertisement
Though the pair are not receiving that much support from the franchise fandom, it doesn't bother them. As a matter of fact, Michelle's "SoulNayte" poked fun at the criticism in an Instagram post.
"Love, Nayte — Your 6'8", Costco Chris Brown, walking red flag," he signed at the end of his heartfelt post for his fiancée. Hey, if he can brush off the hate, that shows how serious he is about Michelle.
Michelle and Nayte dismissed the "walking red flag" claims.
On Dec. 22, Michelle and Nayte spoke with Us Weekly about their relationship. Also, Michelle defended her fiancé against those claiming he is a "walking red flag."
"This man was not really smooth with his words, but if he was smooth with his words, then it's a red flag because he is, you know, a smooth talker." She continued, "It is what it is. And as long as you understand that, and as long as Nayte knows that I understand him, we've learned how to communicate."
Article continues below advertisement
Nayte added his own input as well and said, "At the end of the day, it is just noise. It is just fluff … I know who I am. Michelle knows who I am. Michelle was able to see me for me so early on. And that's really all that matters."
"I know that what I was saying was me just doing my best at trying to explain what was going on inside with all these new feelings, amazing feelings, and exciting feelings," he noted. "Maybe I'm not the best at expressing myself, but Michelle got the point, so that's what matters."