Obi-Wan Kenobi's Sacrifice in 'A New Hope' Makes Him More Powerful Than Ever
After witnessing their epic rematch in the finale of 'Obi-Wan Kenobi,' fans are curious to know why Obi-Wan lets Darth Vader kill him in 'A New Hope.'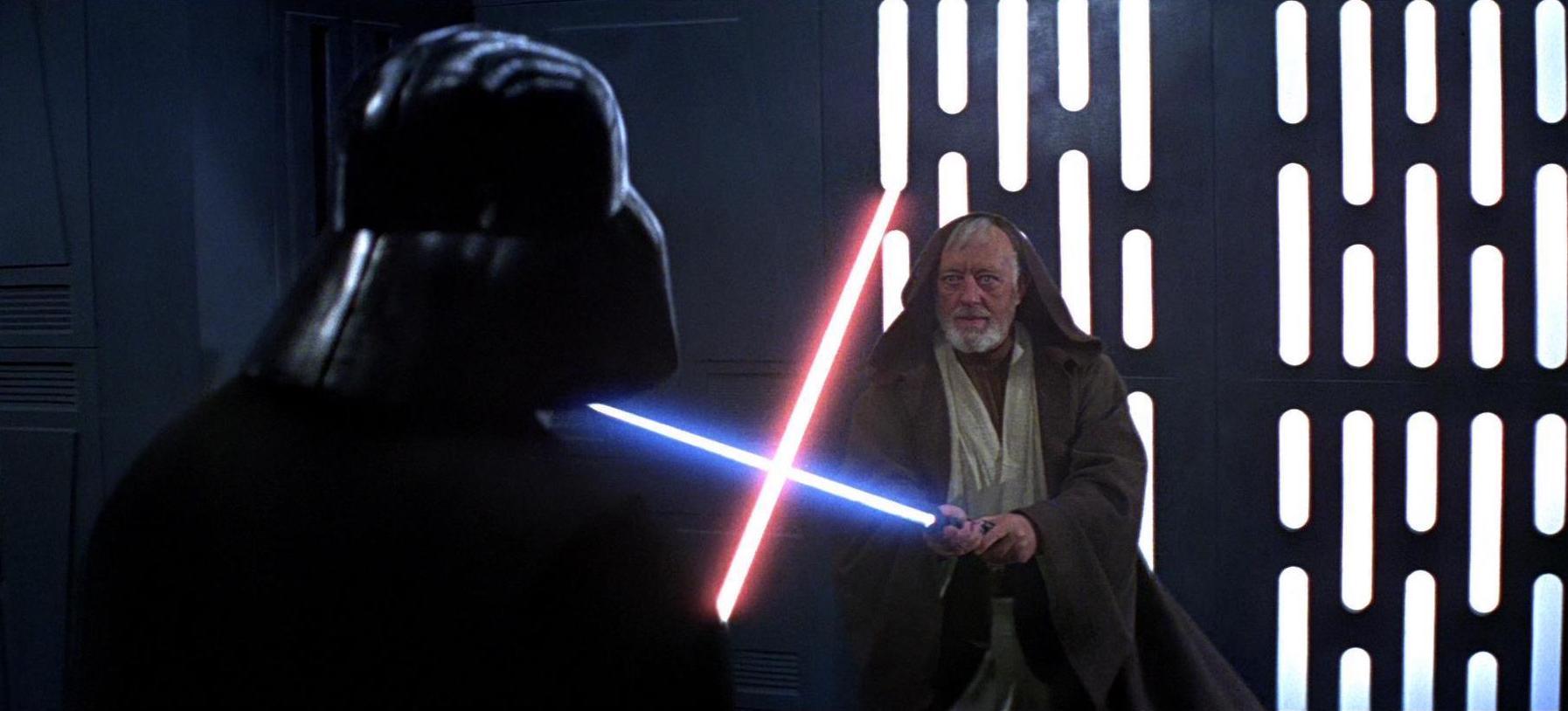 Spoiler alert: This article contains spoilers for the series Obi-Wan Kenobi.
Looking back at Obi-Wan Kenobi and Darth Vader's lightsaber duel in Star Wars: Episode IV — A New Hope, we can't help but wonder if one of the greatest Jedi Masters (if not the not the greatest) in the galaxy could've beaten his former Padawan.
Obviously, the answer is yes; not only did Obi-Wan defeat him during the duel of Mustafar in Revenge of the Sith, but he reigns victorious in the "rematch of the century" that takes place in the finale of the Disney Plus series Obi-Wan Kenobi.
Article continues below advertisement
With that said, we really don't understand why Obi-Wan let Darth Vader kill him in A New Hope. We've already established that his skills outweigh those of the Sith Lord, so why did he give himself up so easily? Let's find out!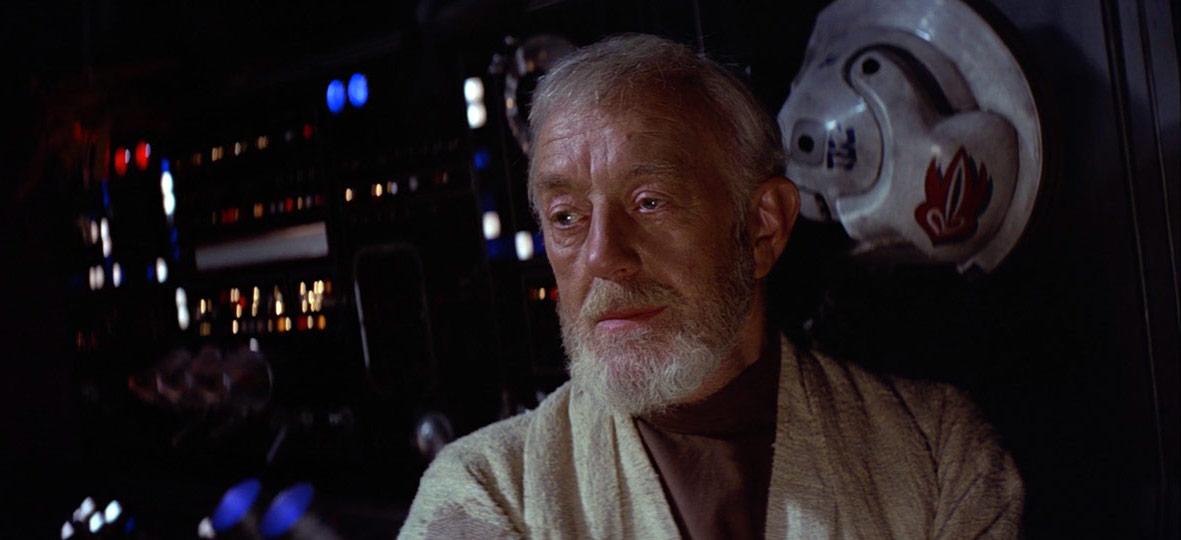 Article continues below advertisement
Why did Obi-Wan let Darth Vader kill him in 'A New Hope'?
In 1977, a galaxy far, far away introduced the world to various characters within the Star Wars universe.
Now, this is where we first meet the one and only Obi-Wan Kenobi and his friend-turned-foe Darth Vader. In the film, Obi-Wan takes Luke Skywalker under his wing, hoping to teach him about lightsabers and the ways of the Force; however, before that can happen, the duo — along with Han Solo and Chewbacca — are captured by the Death Star.
There, Luke and Han lead Stormtroopers into the Millennium Falcon before stealing their clothes and seizing a nearby control room. The pair successfully rescue Princess Leia, and everything seems to be going well ... until it doesn't.
Article continues below advertisement
After Obi-Wan turns off the tractor beam, he comes face-to-face with Darth Vader on his way back to the Falcon. The two engage in an intense lightsaber duel, but in the end, Obi-Wan lets Vader kill him.
Wait, what?! Why did Obi-Wan let that happen?
Article continues below advertisement
Well, the obvious reason has to do with Luke and the others. When the group arrives to the scene, Obi-Wan decides to sacrifice himself, thus distracting Vader and allowing the team to reach the Falcon and escape the Death Star.
On a more interesting note, we must acknowledge what Obi-Wan says to Vader before he meets his demise: "If you strike me down, I shall become more powerful than you can possibly imagine."
Article continues below advertisement
If you recall, Yoda tells Obi-Wan in Revenge of the Sith that the late Qui-Gon Jinn found a way to communicate with others by using the Force, whether it be through speech or in the form of a Force ghost.
Yoda also says Obi-Wan will learn this while hiding on Tatooine; therefore, we can assume he's mastered the technique by A New Hope. Now, with that said, Obi-Wan understands that, in death, he'll become one with the Force and grow to be an even stronger Jedi, just like his former master Qui-Gon.
Throughout his lifetime, Obi-Wan mastered the Force so skillfully; therefore, when he allows Vader to attack him, he smiles because he's confident that even in the afterlife, he can guide Luke and help him become a powerful Jedi.