Why Did Darth Vader Let Obi-Wan Go in 'Obi-Wan Kenobi' Episode 3? Vader Had His Reasons
Why Did Darth Vader choose to let Obi-Wan go after their fight in 'Obi-Wan Kenobi' Episode 3? Let's breakdown Vader's surprising decision.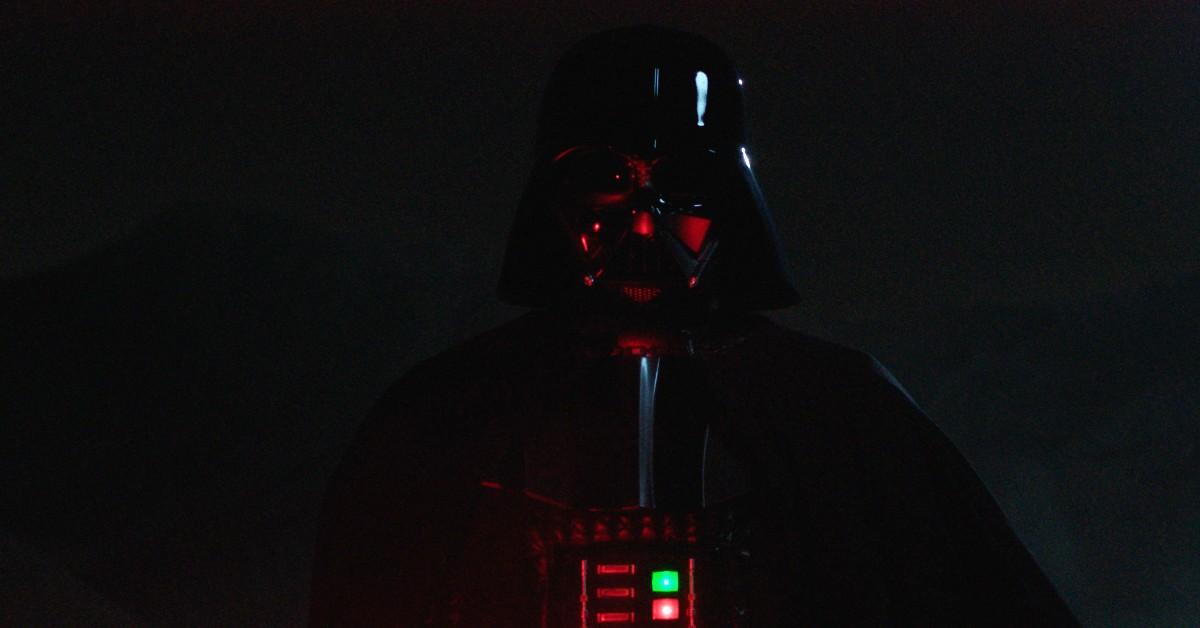 Spoiler alert: The following article contains spoilers for Obi-Wan Kenobi Episode 3 on Disney Plus.
Was it just us, or did Darth Vader (James Earl Jones/Hayden Christensen) seem downright salty in Obi-Wan Kenobi Episode 3? The hype for Obi-Wan's (Ewan McGregor) inevitable rematch with Anakin reached an unexpected conclusion during Obi-Wan Kenobi Episode 3.
Why did Vader let Obi-Wan go when he had the perfect chance to kill him?
Article continues below advertisement
Obi-Wan knows that Vader is searching for him. He draws Vader away from the innocent villagers, and his old student takes the bait. Vader draws his lightsaber, eager to get revenge for his fiery failure on Mustafar in Star Wars: Revenge of the Sith.
Obi-Wan is obviously outmatched during their duel, and Vader has more than one opportunity to finish Obi-Wan off.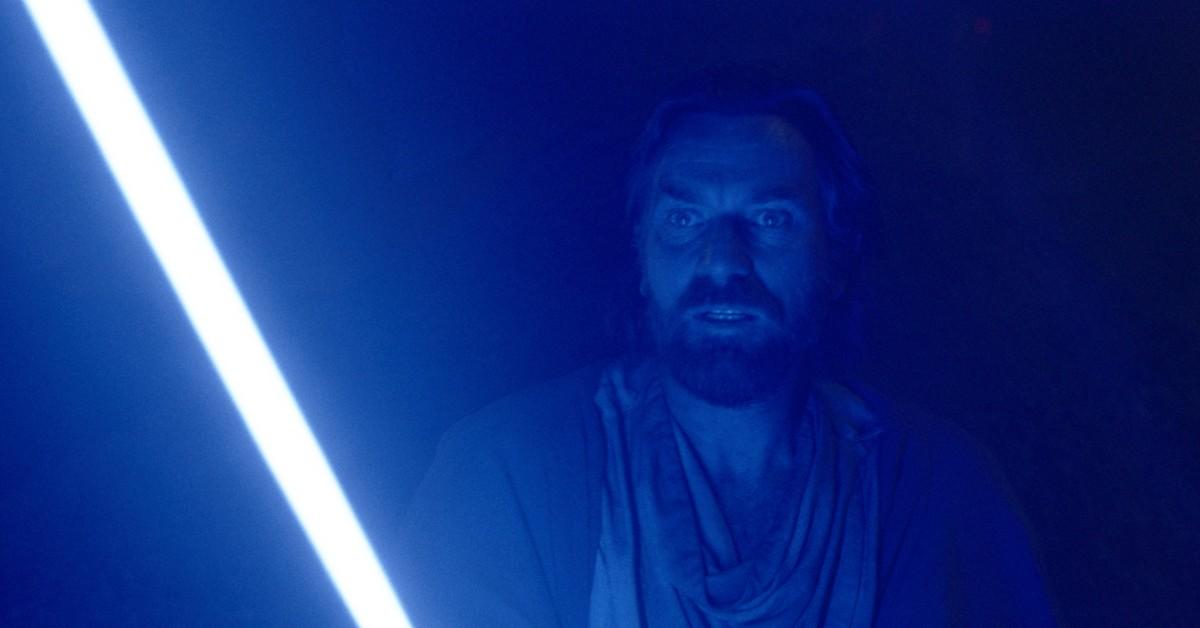 Article continues below advertisement
Why did Vader let Obi-Wan go? Let's break it down!
Vader clearly had the upper hand (but still no high ground) during his fight with Obi-Wan on Mapuzo. Obi-Wan was rusty on his lightsaber skills after burying his weapon in the Tatooine sands for ten years. However, the most compelling aspect of the Obi-Wan/Vader fight was the psychological aspect of it.
Obi-Wan asks Vader, "What have you become?" Vader responds with, "I am what you made me." Ouch.
Vader's earnest response gives Obi-Wan a brief moment of leverage. In a way, it showed that Obi-Wan still had the high ground — in Vader's mind anyway. The dark lord of the Sith was clearly still mad about what went down on Mustafar. At one point, Vader tells Obi-Wan, "You should've killed me when you had the chance."
Vader actually has his own opportunity to kill Obi-Wan during the fight. He sets the ground around Obi-Wan on fire with his lightsaber, forcing Obi-Wan into the flames.
Article continues below advertisement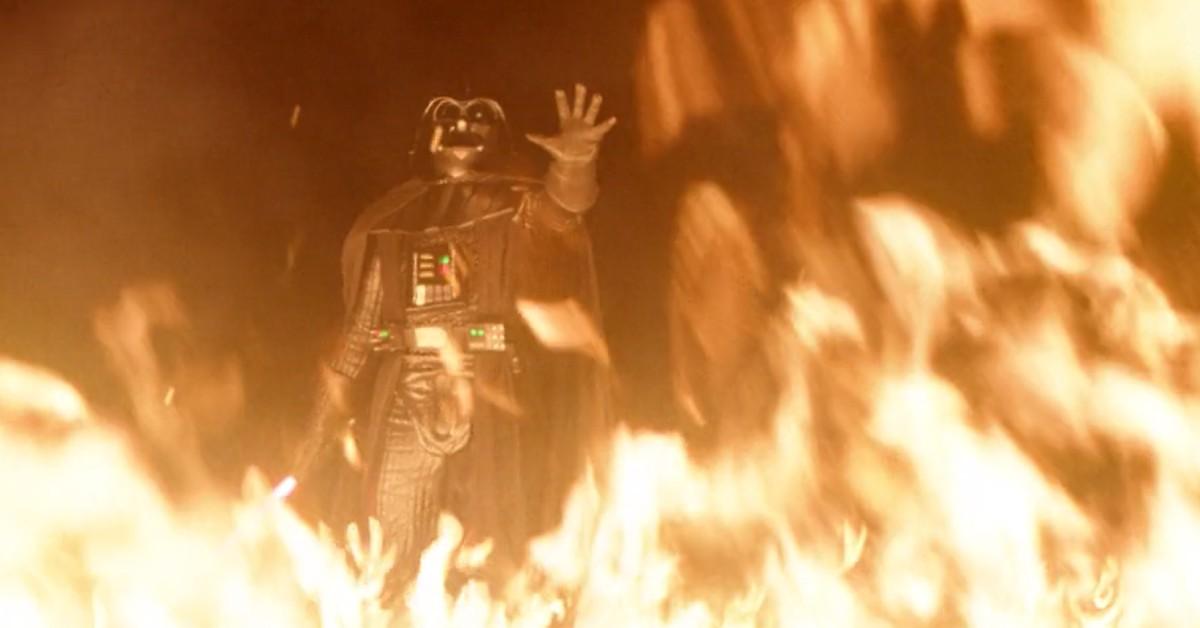 Vader makes it clear that he wants Obi-Wan to suffer. However, Vader has a prime opportunity to finish his old teacher off once and for all ... and he doesn't take it?
Initially Vader orders his Stormtroopers to bring Obi-Wan to him. However, that plan is foiled when Tala (Indira Varma) sets her own fire around Obi-Wan. Vader simply watches through the flames as the loader droid grabs Obi-Wan. There's two possibilities here.
First, could Vader genuinely fear fire?
Article continues below advertisement
That would be understandable given that he nearly burned alive in the searing hot Mustafarian lava. However, Vader could've easily picked Obi-Wan up with the Force and sent him straight into the arms of his Stormtroopers. After all, he was the one who forced Obi-Wan to burn in the flames in the first place!
It's almost like Vader checks out mentally for a moment. He had called Obi-Wan out for not killing him when he had the opportunity. And yet, he also hesitates when his chance finally arrives.
Article continues below advertisement
Second, could there be some traces of Anakin left under Vader's iconic armor? An Anakin that didn't actually want to kill his former teacher? After all, the Mapuzo fight was the first time the two had seen each other in ten years. Vader isn't completely a machine. However, he is still extremely petty. So Vader's decision to let Obi-Wan go appears be a combination of two factors.
A genuine, deep-seated unwillingness to actually kill Obi-Wan, and a desire, like Vader said, to really make Obi-Wan suffer.
Obviously we know what happens to Obi-Wan in Star Wars: A New Hope. However, it would be interesting to see if Obi-Wan manages to get through to Anakin, even slightly, before Obi-Wan Kenobi ends.
Could Obi-Wan provide the spark that eventually results in Anakin's redemption in Star Wars: Return of the Jedi? We'll just have to wait for future episodes of Obi-Wan Kenobi to find out more!
New episodes of Obi-Wan Kenobi drop every Wednesday on Disney Plus.