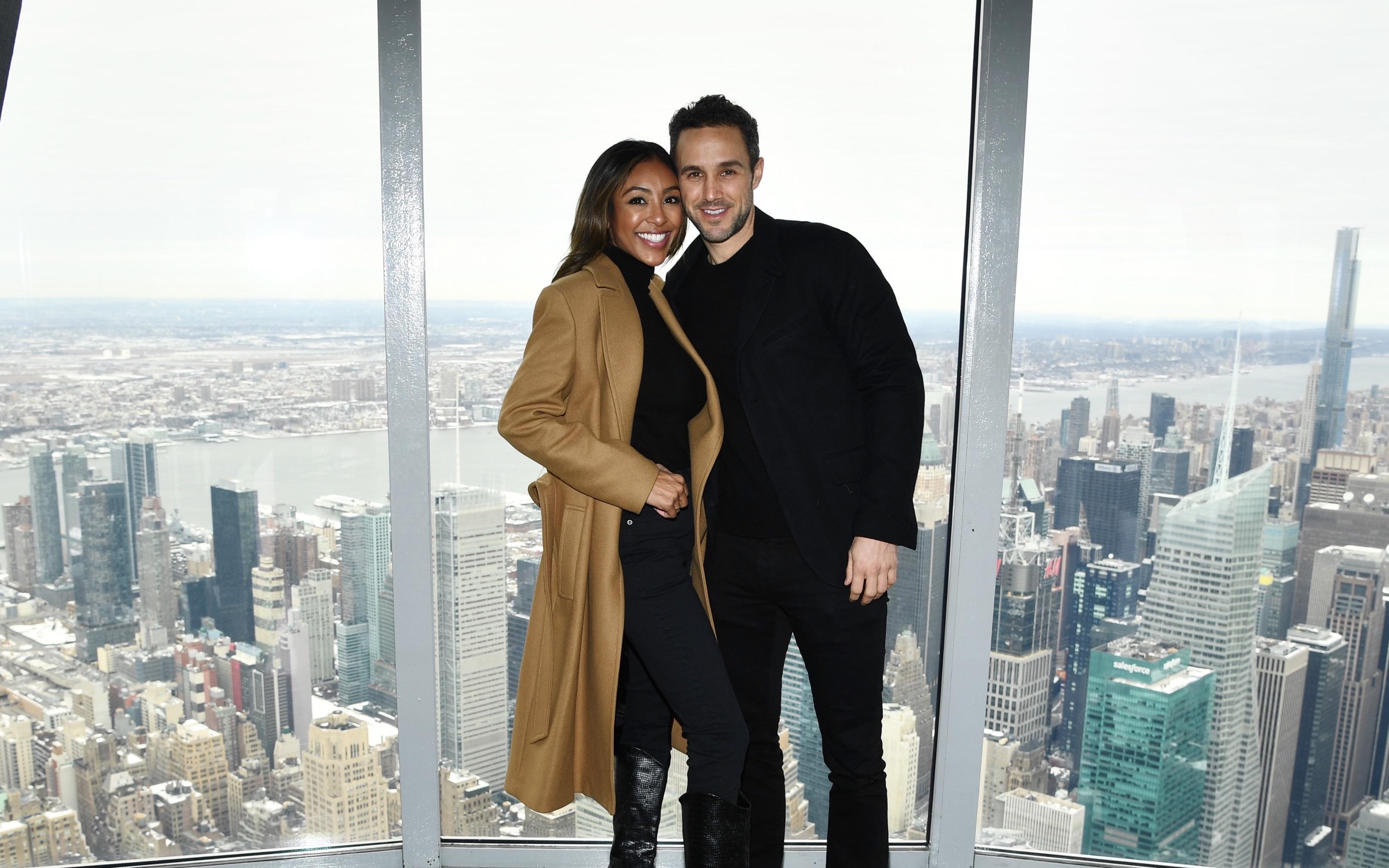 Why Did Tayshia and Zac Break up? All Will Be Revealed During 'Men Tell All'
Article continues below advertisement
In late November 2021, Tayshia and Zac called off their engagement after spending nearly a year together. Though many Bachelor Nation fans believed the two would go the distance, the pair proved us wrong and continued down the tragic path of failed Bachelor franchise relationships. Let's discover the reason behind Tayshia and Zac's split.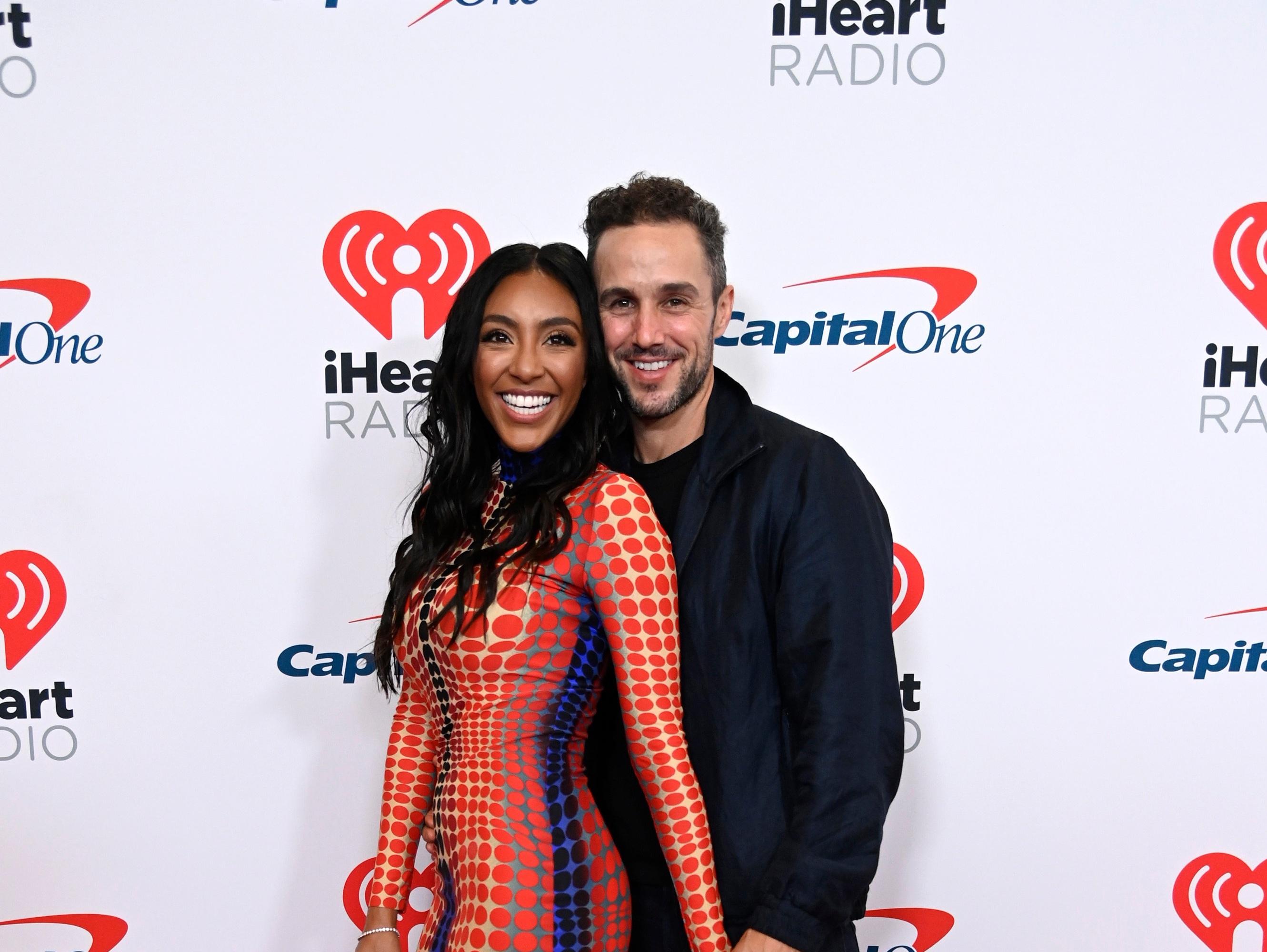 Article continues below advertisement
Why did Tayshia and Zac break up?
The fan-favorite couple shocked the world when they ended their engagement in late 2021. Since reports of their split took over social media, fans have been curious to know the reason behind their breakup — they seemed so perfect, so what went wrong?
A source told The Sun that Tayshia was the one who called off their engagement, and that the decision to split was her idea.
The source also stated that "Zac wasn't on board [with the split] and tried and tried to talk her out of it, he really wanted to make things work."
Article continues below advertisement
Close friends and relatives of the couple noted that they fought a lot, and that one particular argument led to Tayshia's breaking point. The source revealed to The Sun that their frequent fights might've had to do with Zac's "very controlling" and "intense" nature. Those traits only worsened the more success Tayshia achieved in her career.
Article continues below advertisement
"She has asked him to work on that controlling aspect of himself, but it's only gotten worse as their relationship went on," the source declared. "The more her career took off, the more controlling he would be. He hated not having her around a lot of the time with her being primarily in Los Angeles or traveling for filming."
Article continues below advertisement
Another significant factor in their split was distance. Tayshia and her family are based out of California, while Zac resides in New York City. Neither one of them was willing to pack up their life and move across the country, so, in the end, they made the best decision.
Now, with Season 18 Bachelorette Michelle Young gearing up for her "Men Tell All" segment, which premieres on Monday, Dec. 6, can we expect Tayshia to address her breakup with Zac?
Tayshia will address her split from Zac during Michelle's "Men Tell All" episode.
Tayshia, who's currently co-hosting The Bachelorette with fellow former Bachelorette Kaitlyn Bristowe, will address her split from Zac Clark during Michelle's "The Men Tell All" episode. Promotional photos leading up to the event feature Tayshia posing without her engagement ring, confirming their split came before the event was filmed.
Article continues below advertisement
Also, if you follow the Bachelor franchise star on Instagram, you might've noticed she's been silent about her breakup. Well, TikToker Zachary Reality claims that production made her stay quiet; that way, the first time she speaks out about the split will be on national television.
Catch The Bachelorette episode "Men Tell All" on Monday, Dec. 6, 2021 at 9 p.m. EST on ABC.