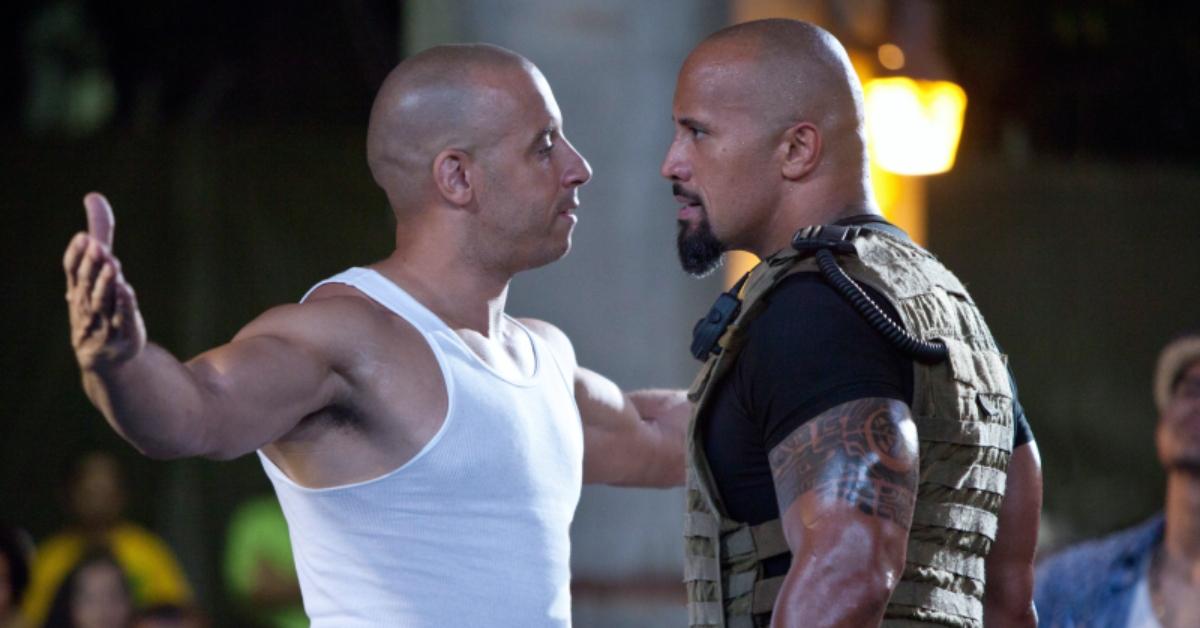 Things Between Vin Diesel and The Rock Are Still More Furious Than Fast
Things between Vin Diesel and The Rock are feeling a little 2 Fast 2 Furious right now. Why can't these two similar-looking men work out the differences that clearly exist solely in their personalities (because physically, we can barely tell these two very in-shape bald men apart)? Once again, Vin and The Rock have had a bit of a public tussle about the fate of the Furious franchise. Why did The Rock leave the Fast & Furious? No one abandons the family!
Article continues below advertisement
Why did The Rock leave the 'Fast & Furious'?
The feud between Vin Diesel and The Rock is well-documented online. And from what we've read, it sounds like two 8-year-olds were given the "Tom Hanks in Big" treatment, becoming children trapped in the bodies of large men. It all began where most fights do, on the set of a major motion picture. In 2016, they were filming The Fate of the Furious, where on-set sources claimed Vin was angry at The Rock for being late, and The Rock was angry at Vin for being late. I know you are, but what am I?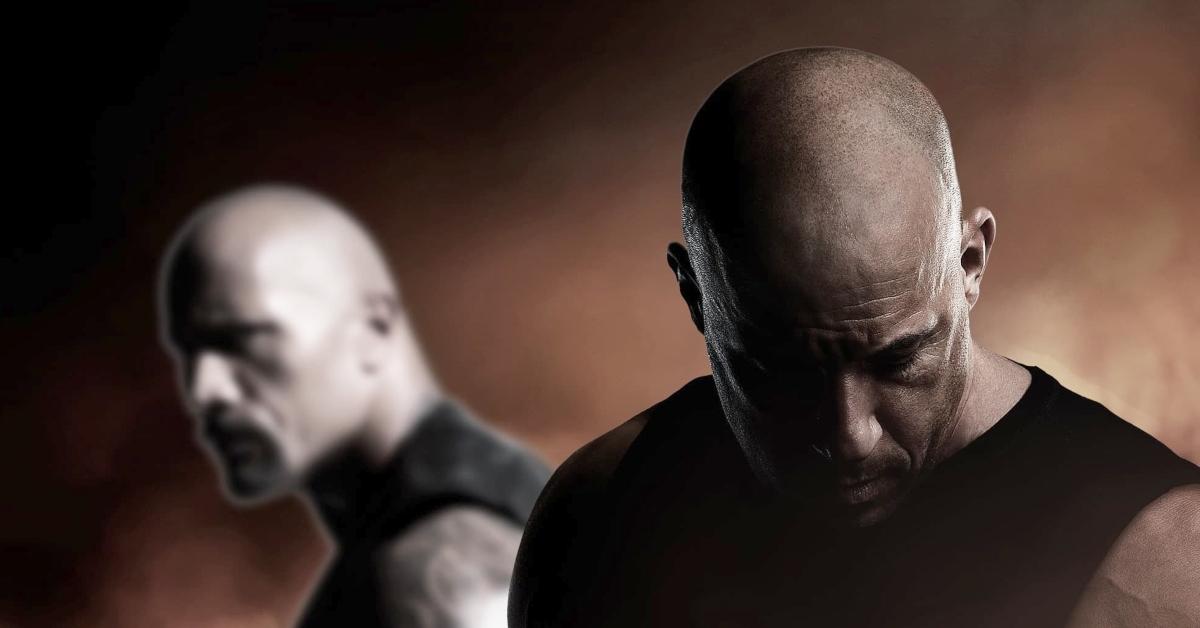 Article continues below advertisement
In a since-deleted Instagram post, as reported by HuffPost, The Rock said, "My female costars are always amazing and I love 'em. My male costars, however, are a different story. Some conduct themselves as stand-up men and true professionals, while others don't. The ones that don't are too chicken s--t to do anything about it anyway. Candy asses."
He went on to say, "When you watch this movie next April and it seems like I'm not acting in some of these scenes and my blood is legit boiling ― you're right."
Vin, seemingly ignored what The Rock said, telling USA Today, "I think some things may be blown out of proportion. I don't think that was his intention. I know he appreciates how much I work this franchise. In my house, he's Uncle Dwayne."
Article continues below advertisement
Then, in a June 2021 interview, Vin told Men's Health that he used a lot of "tough love" on The Rock in order to mold the character of Hobbs. The following month, The Rock was back with more sassy responses, this time in an interview with The Hollywood Reporter. Cackling at the claims that Vin improved his acting, The Rock replied, "I laughed, and I laughed hard. I think everyone had a laugh at that."
Article continues below advertisement
Somehow Vin Diesel and The Rock are still fighting.
In a November 2021 Instagram post, Vin Diesel begged The Rock to return to the Fast & Furious franchise. Along with a photo of the two squaring off from Fast Five, Vin wrote, "My little brother Dwayne... the time has come. The world awaits the finale of Fast 10. As you know, my children refer to you as Uncle Dwayne in my house. There is not a holiday that goes by that they and you don't send well wishes."
He also referenced Paul Walker, whom he called Pablo, saying he needed to fulfill his promise to make Fast 10 the best of the franchise. "You must show up, do not leave the franchise idle. You have a very important role to play. Hobbs can't be played by no other. I hope that you rise to the occasion and fulfill your destiny."
Article continues below advertisement
The Rock didn't take too kindly to this post, telling CNN he was quite shocked by what Vin wrote. "This past June, when Vin and I actually connected, not over social media, I told him directly — and privately — that I would not be returning to the franchise. I was firm yet cordial with my words and said that I would always be supportive of the cast and always root for the franchise to be successful, but that there was no chance I would return."
He called Vin's post an "example of his manipulation," saying that he didn't appreciate Vin bringing up his own children or Paul Walker's death. "We had spoken months ago about this and came to a clear understanding. My goal all along was to end my amazing journey with this incredible Fast & Furious franchise with gratitude and grace. It's unfortunate that this public dialogue has muddied the waters."
It seems like The Rock is far too busy Jungle Cruisin' and serving people Red Notices to be part of a film riddled with so much drama. And honestly, Vin just needs to let it go.