'Red Notice' Captures the Frantic Search for Cleopatra's Egg — Is It Based on a True Story?
'Red Notice' Cleopatra eggs: Do the highly covetable artifacts exist in real life? Don't hatch up plans to start a career as an art thief just yet.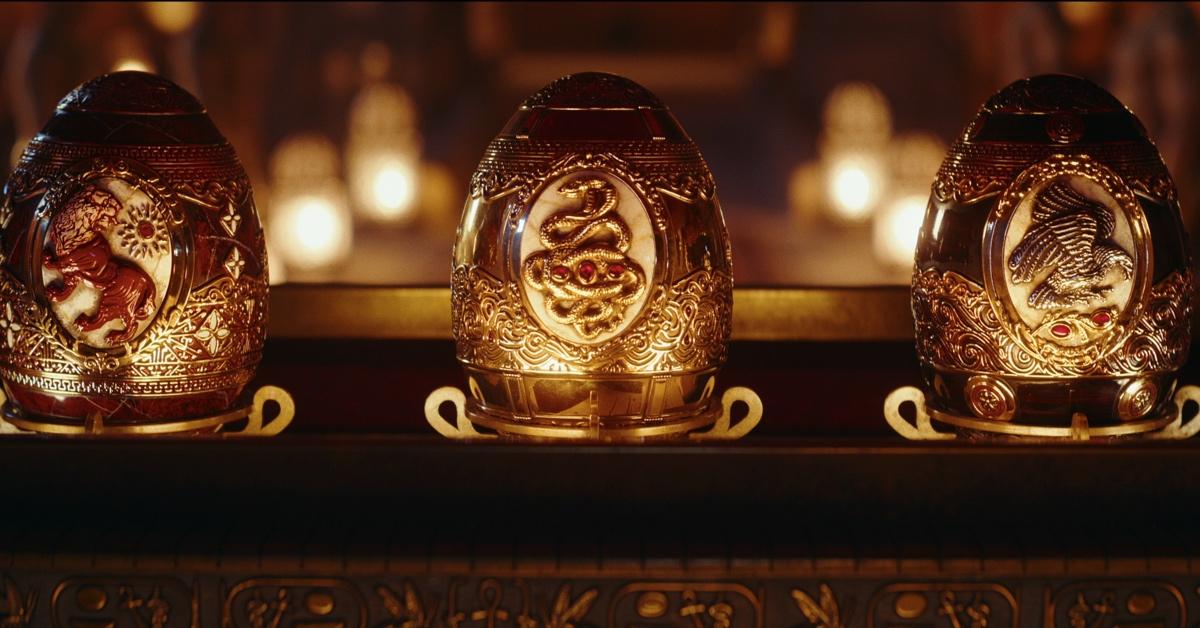 Rawson Marshall Thurber's latest action-comedy on Netflix, Red Notice, charts the results of the unlikely collaboration between a razor-sharp FBI Agent, John Hartley, and the "second best art thief in the world," Nolan Booth (Ryan Reynolds).
Article continues below advertisement
Eager to put an end to The Bishop's (Gal Gadot) lucky streak and beat her to stealing Cleopatra's third egg, they pour extraordinary effort into putting their hands on the prized artifact and selling it to the highest bidder. How realistic is Red Notice?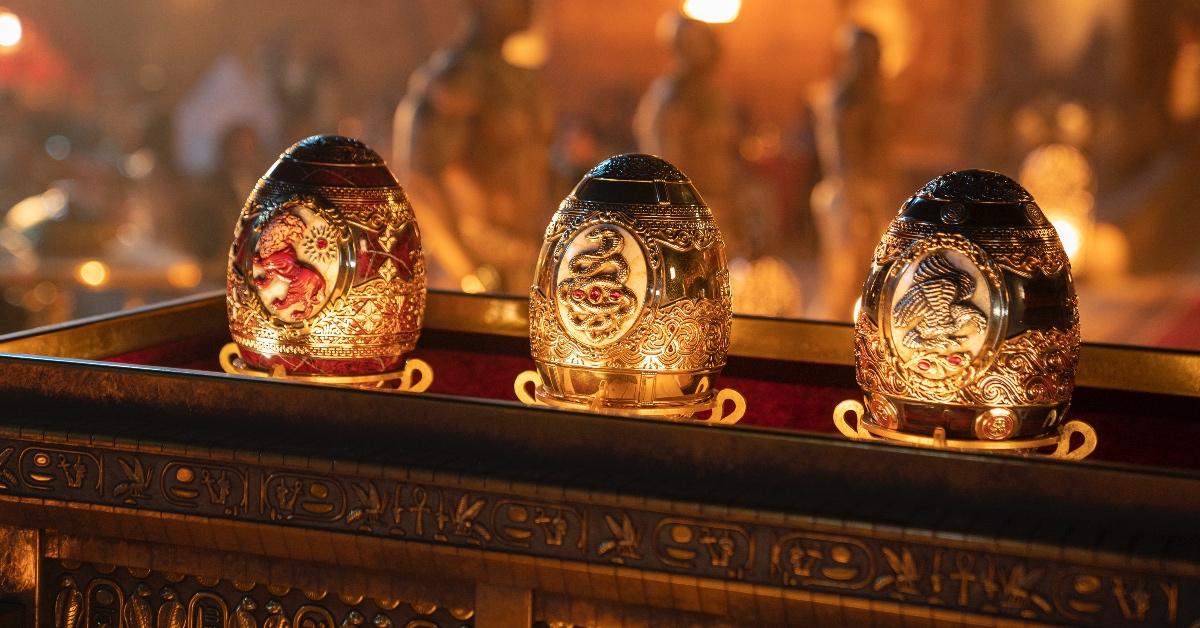 Article continues below advertisement
'Red Notice' captures the heated battle for Cleopatra's eggs. Is the movie based on historical facts?
No stranger to opulence, Cleopatra famously bathed in milk to improve her complexion. Unfortunately, the eggs Red Notice revolves around are the figments of the filmmakers' imaginations.
Those eager to get stuck in the history of eggs that took on a life of their own after the fall of an empire could, technically, settle for Fabergé eggs.
As Hiram Garcia, the producer of Red Notice, told The Wrap, "One of the funniest things about the pitch as we took it around town is he had come up with the whole setup that you hear at the top of the movie, and during the pitch, he has an amazing setup where he does this fascinating little trip through history.
Article continues below advertisement
"At the end of the pitch, the same thing always came up which was, 'I had no idea about the whole Cleopatra thing,' and with great comedic timing he always said, 'Oh I just made all that up.'"
Article continues below advertisement
"It has such a well-conceived backstory that you wish they were real, but no, they were totally made up," he added. "It's a very fun idea he had come up with."
Consider the myth busted. You won't stumble on Cleopatra's eggs in the wild.
Per Men's Health, Cleopatra once dissolved a gigantic pearl earring in vinegar to prove that she could spend more on a meal than her lover, Mark Antony. (Take that, Salt Bae.) According to another version of the story, she popped the pearl into a glass of wine. Either way, Cleopatra won the contest with flying colors.
Article continues below advertisement
Is 'Red Notice' a real thing?
According to Interpol, a red notice (the real kind) is "a request to law enforcement worldwide to locate and provisionally arrest a person pending extradition, surrender, or similar legal action." An important distinction is that a red notice functions as an "international wanted persons notice, but it is not an arrest warrant."
Article continues below advertisement
As part of its true-crime division, Netflix has commissioned documentaries chronicling the crimes where art thieves have successfully gotten away. Take the 2021 miniseries This Is a Robbery, which looks at the Isabella Stewart Gardner Museum theft committed on March 18, 1990. The robbers, who snatched up pieces like Rembrandt's The Storm on the Sea of Galilee, have yet to be identified. Some hope the art might still get recovered.
Unlike This Is a Robbery, Red Notice is a mostly fictional tale — but this doesn't make it any less of a fizzy comedy.
Red Notice is available on Netflix now.