Former US Astronaut Buzz Aldrin Has an Oddball Answer About his Multiple Watches
Why does Buzz Aldrin wear at least two watches? He has been seen wearing two watches on one wrist as well as a third on the other.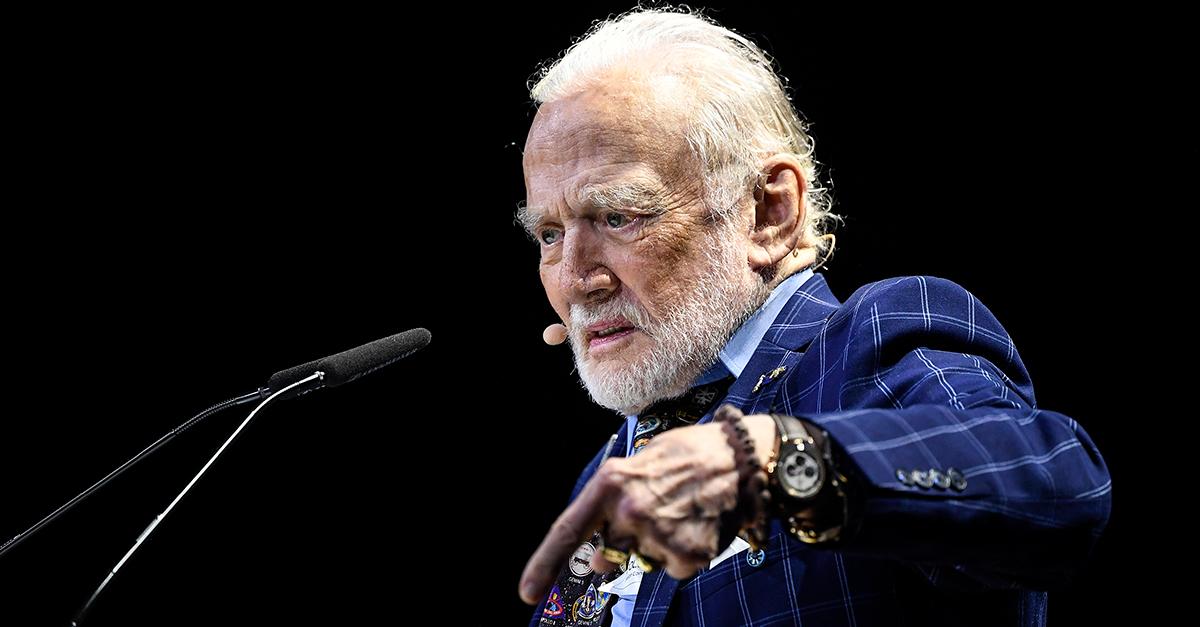 Several decades ago in 1969, several US astronauts took "one small step for man" and "one giant leap for mankind" when the space crew of the Apollo 11 landed on the Moon. Three astronauts; Commander Neil Armstrong, Command Module Pilot Michael Collins, and Lunar Module Pilot Edwin "Buzz" Aldrin Jr; made history by being the primary crew of the shuttle that would make its way to the Moon. However, it would be Neil and Buzz who made those iconic first steps onto the celestial body.
Article continues below advertisement
For his part, Buzz Aldrin was the second man to step foot on the Moon, cementing his reputation as one of the most decorated and famous astronauts of all time. As of this writing, he is retired and has lived to the ripe old age of 93.
On the week of July 16, 2023, Buzz celebrated the 54th anniversary of the United States' first Moon landing. Yet aside from the whole "walking on the Moon" thing, he's also known for wearing multiple watches, three in total with two on one hand. But why?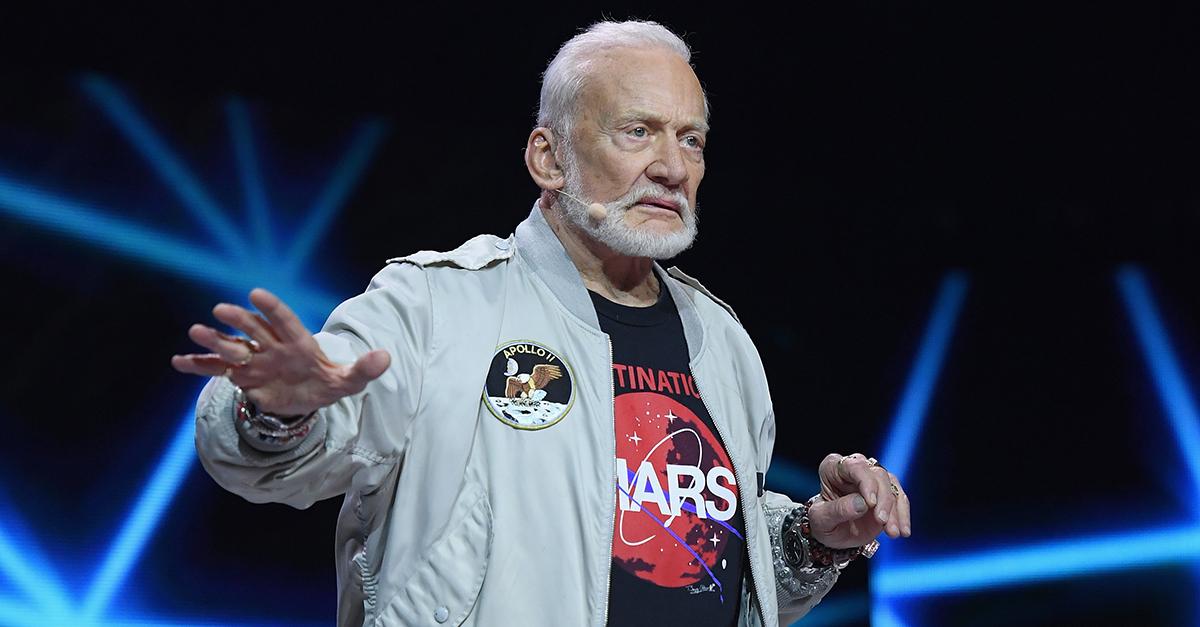 Article continues below advertisement
Why does Buzz Aldron wear so many watches? He has two on one hand and one on the other.
Since his landmark achievement in space exploration, Buzz continues to advocate for deep space travel. He fervently hopes that humanity is eventually able to achieve a manned mission to Mars.
He formally retired from NASA in 1971 and subsequently left the Air Force in 1972. He's written multiple autobiographies that recount his career as well as his struggles with mental health. In less fun news, he's an active supporter of the US Republican Party and has even supported Donald Trump during his scandalous presidency.
Yet despite his crowning achievements and questionable politics, Buzz Aldrin is also known for some intriguing quirks. Namely, he's known to wear two to three watches at all times during his public appearances.
At least two of them have some unique sentimental value. Reportedly, he keeps two Omega watches on his person. These watches were apparently the first watches on the Moon, having accompanied him on the Moon landing. However, he's known to wear three watches total.
Article continues below advertisement
Interestingly enough, he's offered an answer to the amount of watches he has.
"See, you need an odd number (of watches) in case there is a discrepancy so you can sort out which one is what," Buzz previously explained.
In a 2013 interview with GQ Magazine, he even elaborated somewhat. Speaking to the outlet, he claims to have been the one to have sparked the invention of watches with multiple hour hands and clock faces.
"I said [to the watch company] they should have two-hour hands, one of which stays tied to the minute hand and the other which moves just one hour at a time," Buzz apparently suggested. "If you screw that up, you can look down here at the second face."
Even for having been among the first people on the Moon, Buzz Aldrin is apparently never short on creative ideas.