Why Is WWE Superstar Carmella Wearing a Mask During Her Matches?
WWE superstar Carmella has recently begun wearing a protective mask during her matches. Why is that? Here's everything we know so far.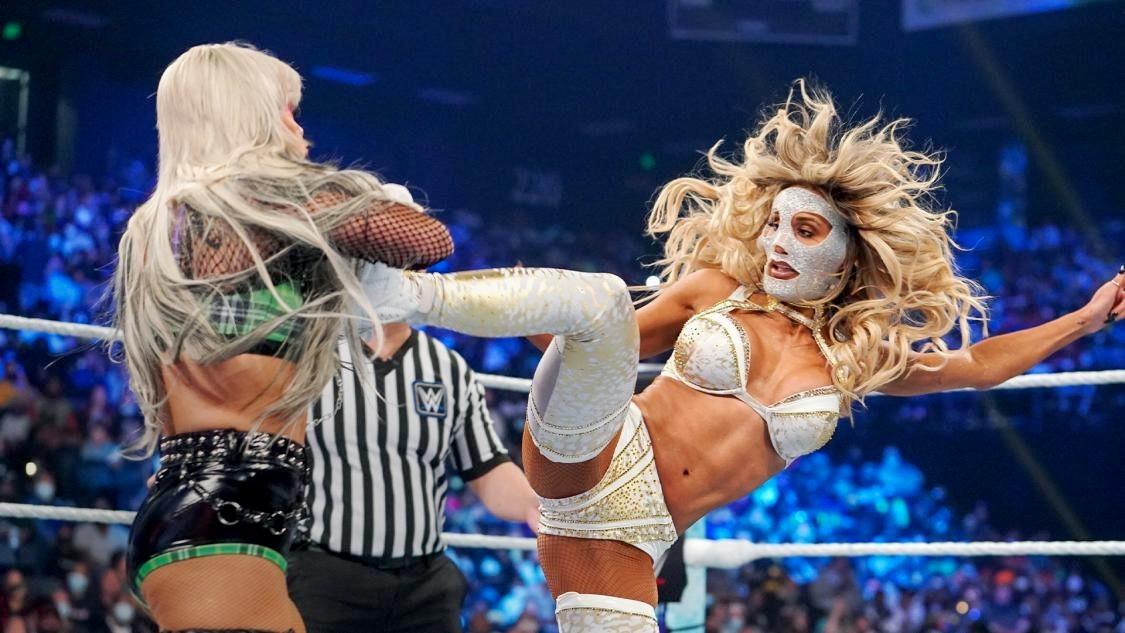 Since joining the main roster in 2016, WWE superstar Carmella has flipped through various gimmicks. From becoming the inaugural Ms. Money in the Bank to forming an alliance with R-Truth that involved a mixed tag team and dancing, it's clear that the former SmackDown Women's Champion is up for any storyline in the business.
Article continues below advertisement
However, by September 2020, Carmella changed her theme music and began using the mantra "Untouchable," later declaring herself "The Most Beautiful Woman in All of WWE" in June 2021.
Then, by October of the same year, the 34-year-old started sporting a face mask during her matches — is that also a part of her gimmick? Or is it for safety reasons? Here's everything we know about why Carmella wears a mask during her WWE matches.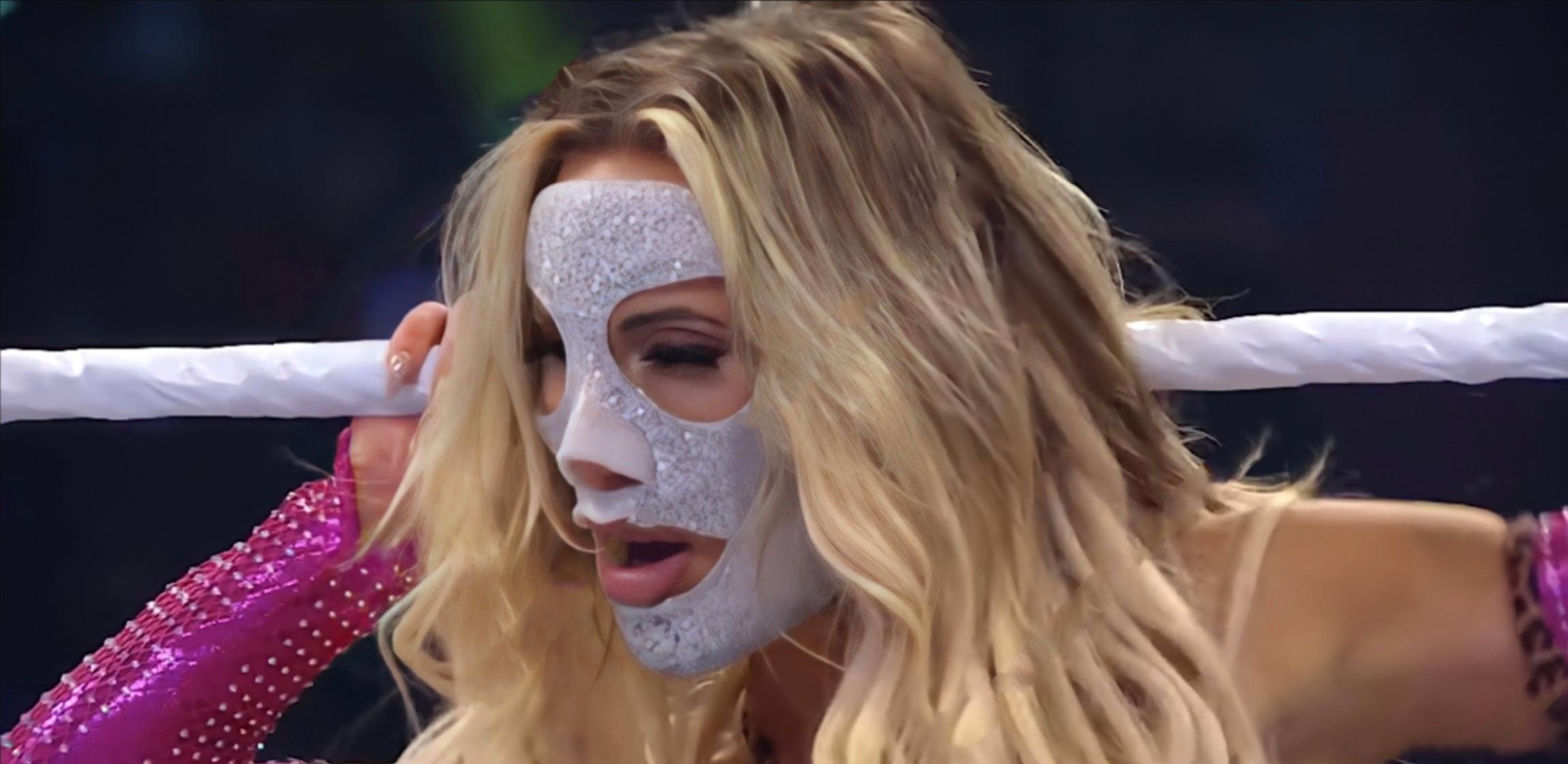 Article continues below advertisement
Why does WWE superstar Carmella wear a mask?
During a match against Liv Morgan in October 2021, Carmella got struck in the face and seemingly broke her nose. In typical Carmella fashion, she blew the situation totally out of proportion. Since then, Carmella has worn a mask during her matches to avoid any potential damage in the future.
While there is a legitimate reason, Carmella's mask-wearing is also a part of her gimmick.
As a heel, Carmella has to make the audience dislike her; there are several ways to embrace the heel lifestyle, but Carmella chooses to portray herself as a conceited and narcissistic individual.
Seeing as she is "the most beautiful woman," it makes sense that she chooses to wear a mask as part of her story; she has to preserve her face to maintain her self-proclaimed beauty title, and what better way to do that then by sporting an over-the-top and completely unnecessary mask.
Article continues below advertisement
In October 2021, Carmella appeared on an episode of the WWE podcast, After The Bell with Corey Graves, where she discussed her mask and how she tries to make the best of any storyline she receives from the WWE.
Article continues below advertisement
Regarding her gimmicks, Carmella tells her husband-to-be that she always tries to "take whatever they give [her] and turn it into something," adding that "whatever it is that I'm given, I take pride in that I'm going to make this work. There's no way I'm not going to make it work, that's what I've done my entire career, and I'm very proud of that."
Article continues below advertisement
When addressing the process of creating her mask, Carmella revealed to Corey that "it was the worst thing [she's] ever done," and she "never wants to do that again."
Carmella continued, "It was the most uncomfortable situation. I had to sit in a chair with trash bags taped all over me. They put this goo all over my face. The only thing preventing me from suffocating were two tiny, baby, little holes in my nostrils. I had to sit there for 45 minutes."
She concluded, "I had anxiety. It was awful. They said even Triple H couldn't do it. They said he had to rip it off when he had to get fitted for something. They said not many people can go through it."