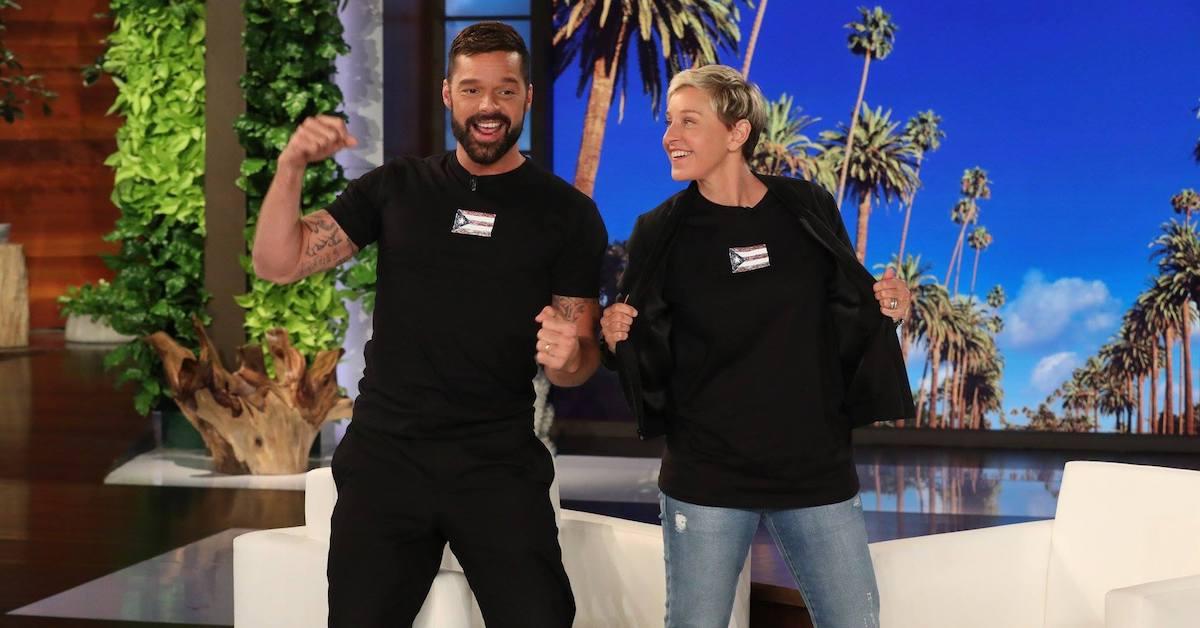 'The Ellen DeGeneres Show' Will Be Airing Reruns for the Foreseeable Future
By Allison Cacich

Mar. 24 2020, Updated 2:03 p.m. ET
As Americans continue to work from home during the COVID-19 pandemic, daytime TV is seeing an uptick in viewers. 
Whether you're fully reclined on the couch with a laptop or in need of some background noise to get you through the day, uplifting programs like The Ellen DeGeneres Show provide a unique sense of comfort. So where did the beloved host disappear to this week? 
Article continues below advertisement
Why does 'Ellen' have guest hosts?
Most Ellen episodes airing this week (March 23-27) are reruns given that production on the series was shut down due to the coronavirus. A few of these were filmed with guest hosts, which might be alarming to fans who don't realize that they were pre-taped.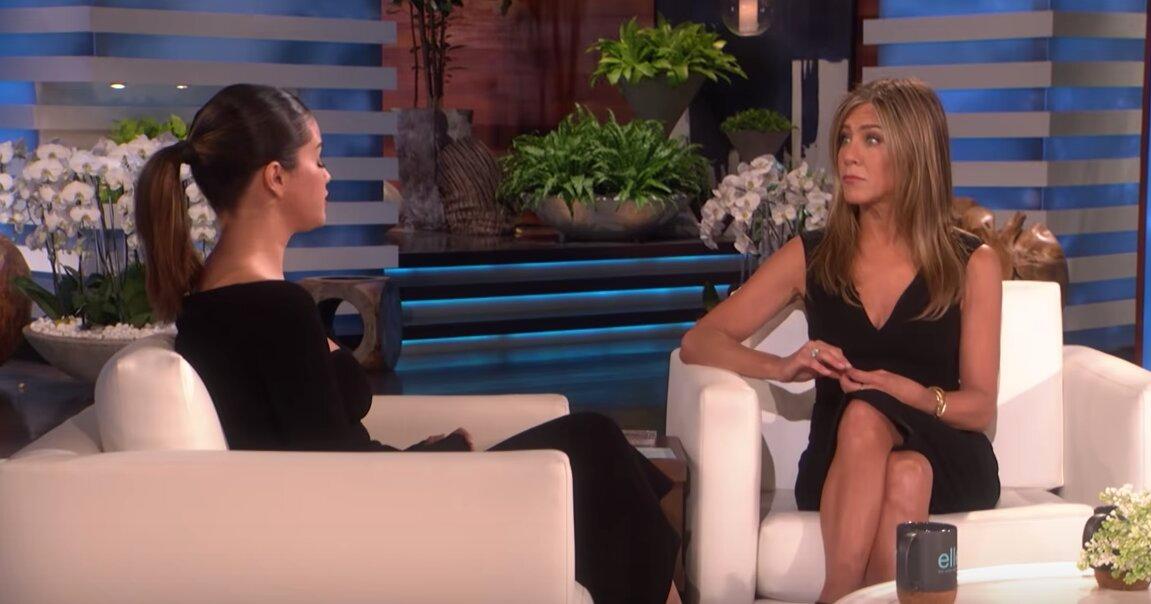 Article continues below advertisement
As far as we know, Ellen is healthy and has been practicing social distancing, though the comedienne seems bored out of her mind based on the quarantine videos she's posting on social media.
According to the show's website, the last new episode to air was on Monday, March 23, and featured Alec Baldwin stepping in for the Emmy winner. The 30 Rock alum interviewed actress Maya Rudolph and his wife, Hilaria Baldwin. 
During his monologue, the 61-year-old joked that he went to great lengths to secure the hosting gig. "I've seen some of the other guest hosts, and they always make up some excuse for why Ellen's not here, not me," the father of five stated. 
"I'm gonna give it to you straight. She's not at home. She's not at home at her other home. Ellen is too busy. She got tied up backstage and she can't be here," he explained as footage showing the 62-year-old bound and gagged played.
Article continues below advertisement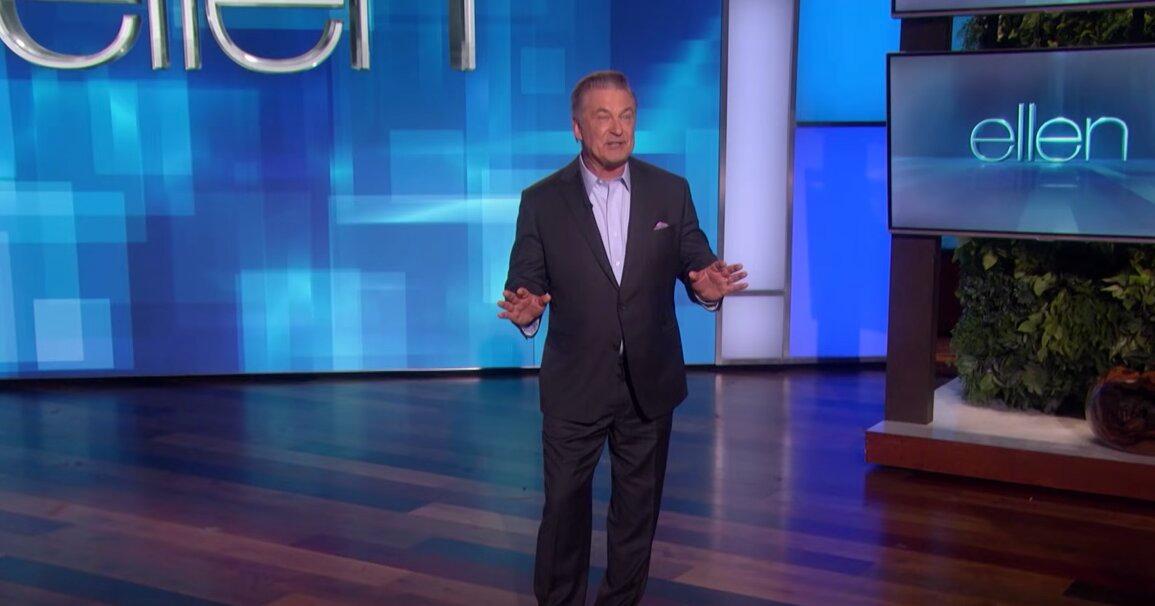 This week we'll also catch a rerun of Jennifer Aniston's stint as host during which she chatted with celebrities Will Ferrell and Selena Gomez. That episode originally aired on Jan. 24. Plus, Ellen's Jan. 27 interview with Emily Blunt, Feb. 10 convo with John Krasinski, and Feb. 26 visit with Kristen Bell will also be repeated.
Article continues below advertisement
Ellen DeGeneres is cold-calling a bunch of famous people while in quarantine.
The Hollywood icon is still flexing those interviewing muscles despite the fact that her talk show's currently on hiatus. Ellen's Instagram is riddled with clips documenting her recent correspondence with fellow A-listers in isolation.
For instance, she caught up with power couple John Legend and Chrissy Teigen, who revealed that they're trying to keep 3-year-old daughter Luna and 22-month-old son Miles entertained. "I wish I had kids right now," Ellen admitted. "I'm so bored."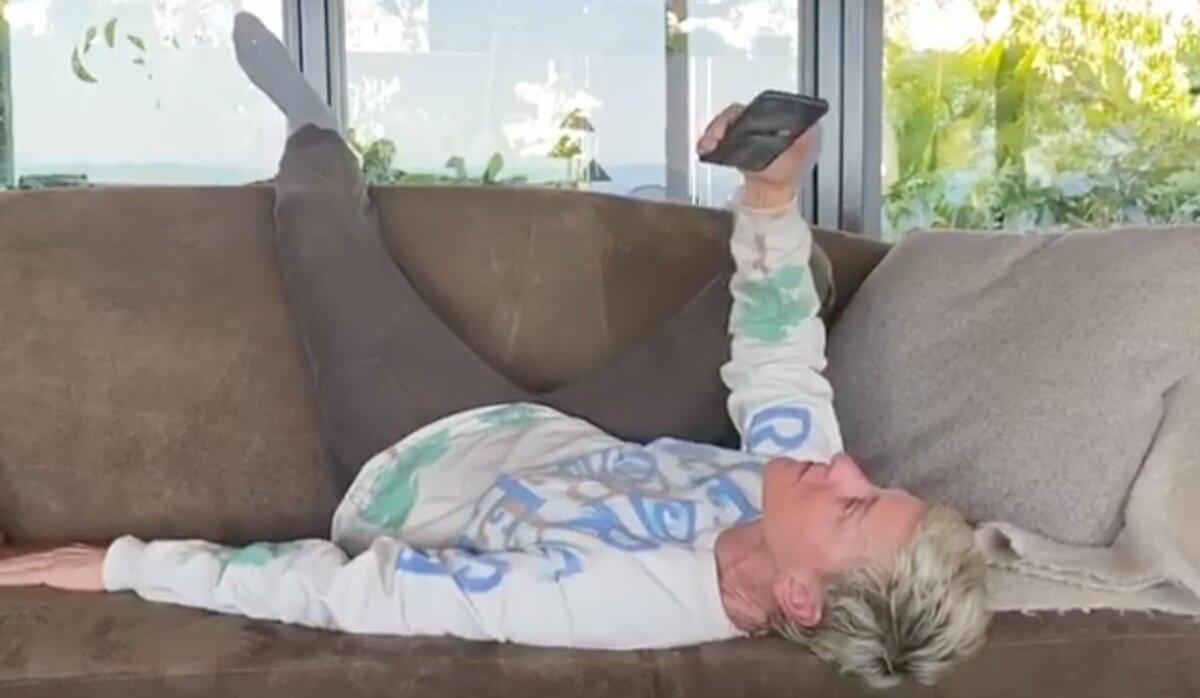 Article continues below advertisement
Of course former First Lady Michelle Obama offered up some words of wisdom during her phone call with the comedienne. "There's some good and bad that goes with [social distancing]," the mother of two noted. 
"I feel for all the folks who are going to suffer because of what's going to happen to the economy and we have to be mindful about what we're going to do to support those folks when this quarantine is over," she added.
"And that is a negative, but on the positive side, I know for us, it's forced us to sit down with each other, to have real conversations… really ask questions and figure out how to keep ourselves occupied without just TV or computers."
We can always count on Ellen to lift us up when we're feeling down!