We Probably Wouldn't Have Had a 'Bayonetta 3' if It Weren't for Nintendo
Why is 'Bayonetta 3' an exclusive for the Nintendo Switch? The game has been released on multiple platforms, but it still exists because of Nintendo.
Among Nintendo's many family-friendly offerings for games, Bayonetta 3 is certainly the odd one out. As an exclusive title for the Nintendo Switch, the game is expected to be rated M for Mature, just like its predecessors.
Article continues below advertisement
The series is known for its unique action gameplay, over-the-top violence, and explicitly mature themes and imagery when it comes to the main protagonist. So why is the third game a Switch exclusive? To put it simply, we wouldn't even have a third game without Nintendo.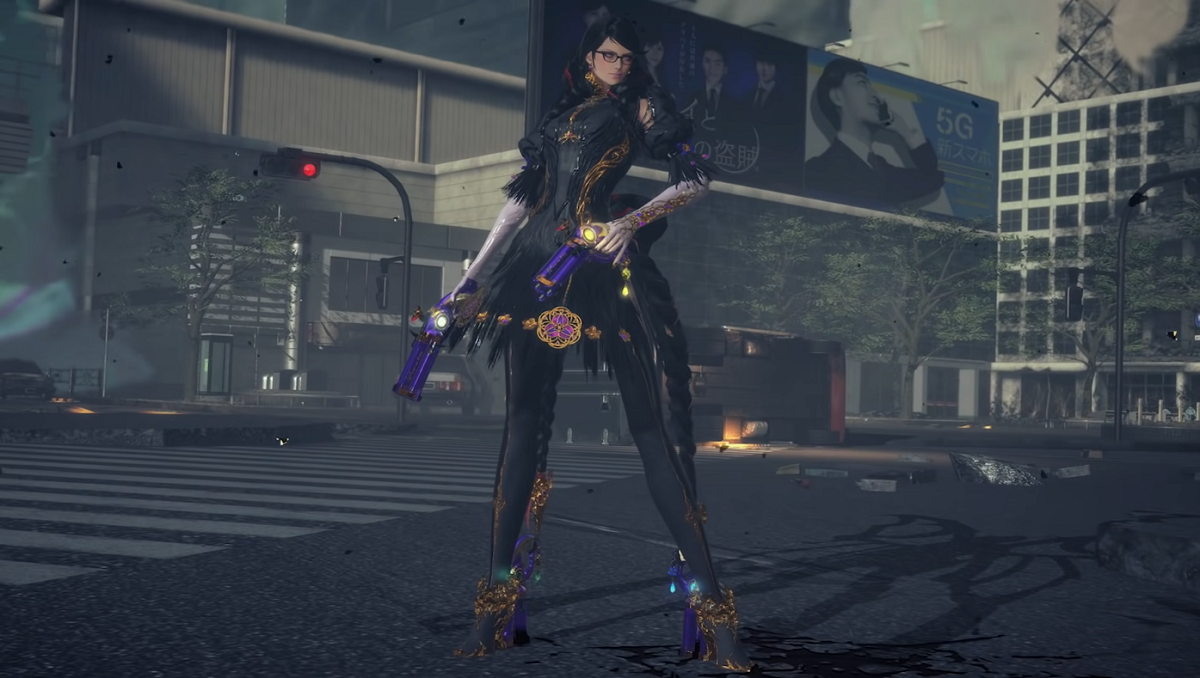 Article continues below advertisement
Why is 'Bayonetta 3' a Switch exclusive?
Bayonetta 3 is the upcoming third installment of the cult classic character action game series from PlatinumGames. The threequel continues the adventures of the titular witch as she guns down otherworldly threats using her dark magic abilities. Though the game was formally announced in 2017, it underwent four years of radio silence before releasing its first official trailer in September 2021. As of now, the game is a Switch exclusive, and for good reason.
The first Bayonetta game was first released in 2009 for the Xbox 360 and PlayStation 3. The game achieved cult success, prompting developer PlatinumGames to start plans for a sequel. However, in the early planning stages of the game, publisher Sega suddenly halted production on the game. While it was stuck in limbo for some time, Nintendo eventually stepped in to revive the sequel and continued funding its development. The catch? Bayonetta 2 had to be a Wii U exclusive.
Article continues below advertisement
This development certainly raised eyebrows among fans, but series creator Hideki Kamiya has stated on Twitter that Nintendo was a large part of the reason why the series continues today.
"I am extremely thankful to Nintendo for funding the game," Hideki tweeted in a 2018 thread. "And to Sega for allowing them to use the Bayonetta IP."
Bayonetta 2 was eventually released on the Wii U in 2014 to critical acclaim. Bayonetta even would go on to become a playable fighter in Super Smash Bros. titles.
It was the save from Nintendo that prompted exclusivity for Bayonetta 3. In the aforementioned Twitter thread, Hideki again showed appreciation toward Nintendo for allowing the Bayonetta series to continue.
"It was decided from the start that the game was going to be developed using Nintendo's funding," Hideki posted. "Without their help, we would not have been able to kick off this project."
Article continues below advertisement
He later tweeted that he and the team at PlatinumGames would work hard to make this title the best one yet: "I cannot express how happy I am that we get to make Bayonetta 3, and we intend to do everything within our power to make it as good as it can be. That's all we can do, and we consider it our greatest mission."
While the first Bayonetta has been re-released several times on newer consoles and even PC, Bayonetta 2 remains a Nintendo exclusive, having only been re-released on the Nintendo Switch in 2018. The same will likely hold true for the next one.
Bayonetta 3 is expected to release on the Nintendo Switch in 2022.