Why Did Eva Marcille Leave 'RHOA'? Some Believe Bravo Fired Her
Eva Marcille announced her departure from 'The Real Housewives of Atlanta' in June 2020. What were the reasons behind her exit, and is she coming back?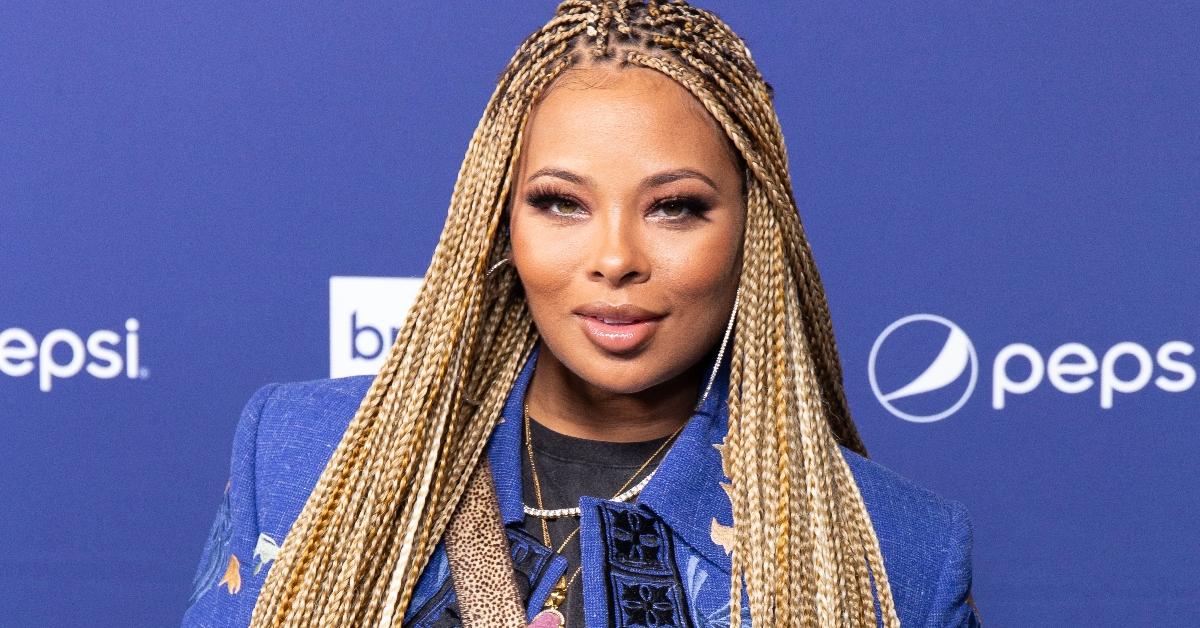 It was 2017 when Eva Marcille was first introduced as a "friend" of The Real Housewives of Atlanta. The actress and model immediately made an impact and was promoted to a series regular for Season 11 the following year.
Sadly for fans, Eva's time on Atlanta was short-lived. After just two seasons, she revealed in June 2020 that she was leaving the series.
What were the reasons behind Eva's exit, and will she ever return to RHOA?
Article continues below advertisement
Why did Eva Marcille not return to 'RHOA' after Season 12?
Eva first shared the news of her exit on the June 16, 2020, episode of The Rickey Smiley Morning Show, the ever-popular Atlanta-based radio program she joined in January 2020. She also confirmed the decision via a press statement.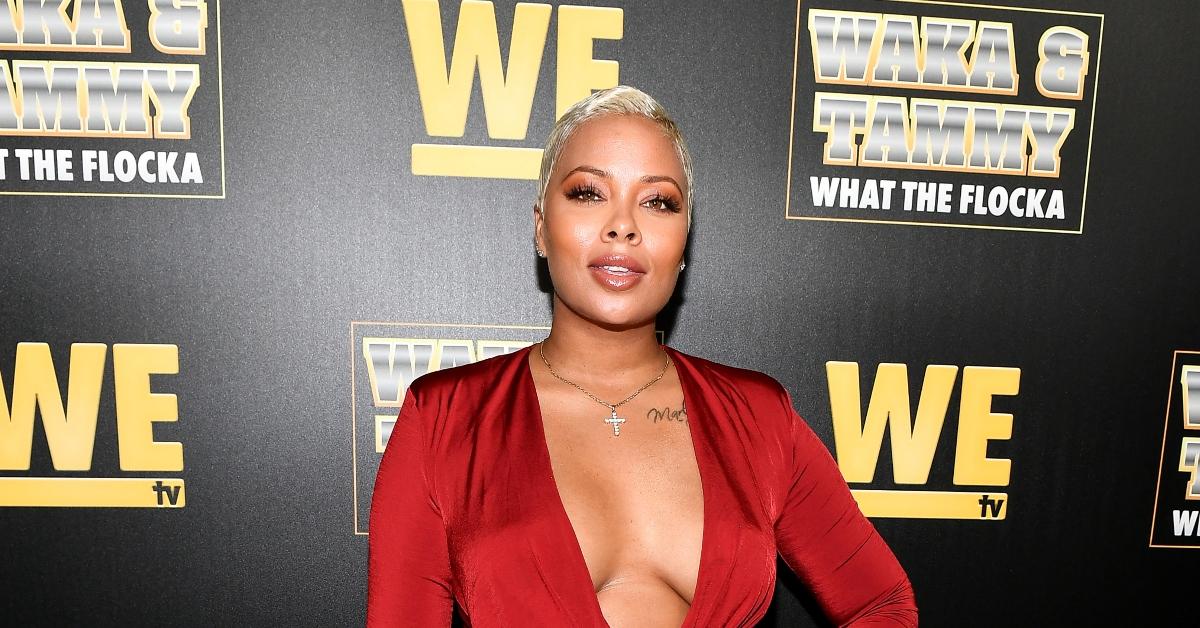 Article continues below advertisement
"I appreciate the bond of friendship that I have made with several of my cast mates, and the strong personal relationships I have cultivated with numerous executives and producers from Bravo and Truly Original," Eva said in the press release (via The Sun).
"However, after speaking with my family and representatives, I believe that what I hope to accomplish for the culture and community will be better served by focusing on other opportunities," she added shortly after.
Eva made her first appearance on The Real Housewives of Atlanta in a Season 10 episode titled "Tea Is of the Essence," and she became a fan-favorite character in record short time. Her shrewd observations and straightforward approach earned her a loyal following, and her life story resonated with viewers as well.
Article continues below advertisement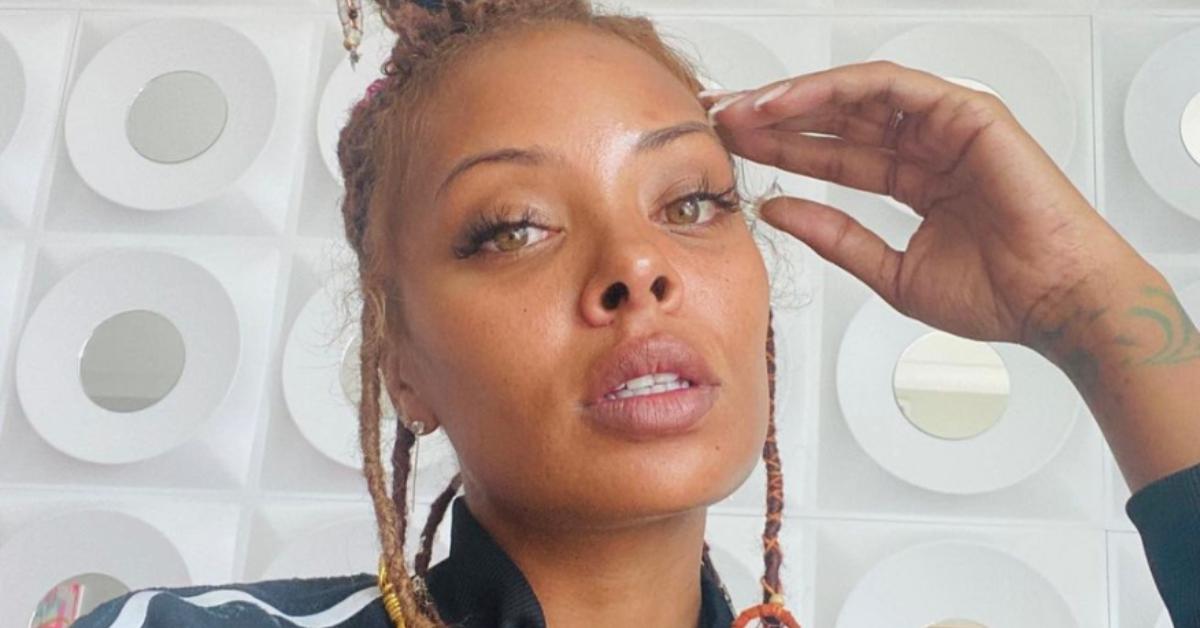 But not everyone was happy to work with her.
"I don't feel like Eva brings that much to the cast," NeNe Leakes remarked in a March 2020 interview with Entertainment Tonight. "I'm just being honest. It's really like, when you look at a show like, everybody — like the whole cast — is away, and you don't miss the person at all, it's sort of like, we didn't even know you were here, you know.'"
Article continues below advertisement
Some fans took to Twitter to express how disappointed they felt about Eva's decision to leave the show. Some ventured even further, sending tweets to demand her return and blaming production for her portrayal.
"I'm upset about Eva not returning to RHOA," wrote one person.
"Bring Eva back!" another opined. "Let her show a day in her life of working on a radio show, motherhood, and her take on current political events. I think the editing made her look boring, but her life had layers of reality that #RHOA needs!"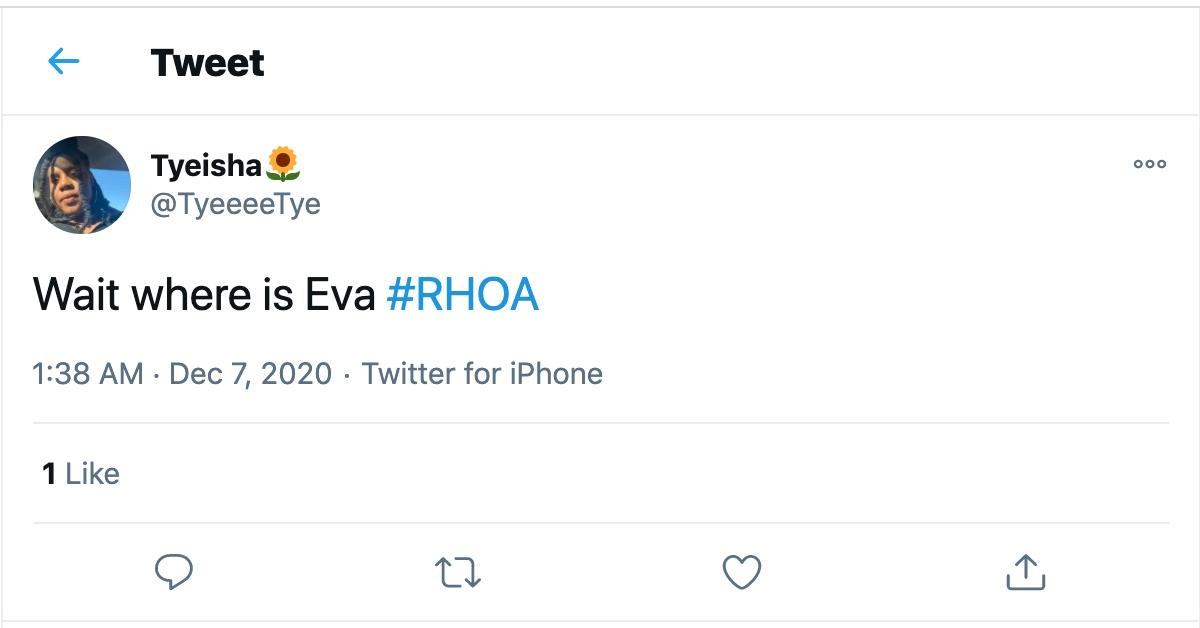 Article continues below advertisement
Did Eva Marcille get fired from 'RHOA'?
After Eva's RHOA exit, fans wanted to know if she left the show on her own accord. While she insists she opted not to renew her contract, several outlets have claimed otherwise. According to YouTuber Michelle 'ATLien' Brown, Bravo "unceremoniously" fired her from the series. Michelle also stated that Eva released her statement to make it seem like she quit rather than admitting to the firing. However, neither Bravo nor Eva has said those rumors are true.
Despite the controversy surrounding her leaving RHOA, Eva has kept busy with other projects. In 2021, she signed on to play a male strip club owner named Marilyn "Madam" DeVille" in BET's All the Queen's Men.
Now, Bravo fans can watch her and other former Housewives like Phaedra Parks and Dorinda Medley in The Real Housewives: Ultimate Girls' Trip Ex-Wives Club. In the first episode of the season, Eva admits that she's going to need a little medicinal help to deal with a group of mostly strangers.
"You are asking me to go away on a girls' trip with one person I know, Phaedra — who I've known for a zillion years — and five other suspects," she says. "I need to have my weed."
Article continues below advertisement
Eva is also still tight with several of her other RHOA castmates. In October 2020, she attended Cynthia Bailey and Mike Hill's wedding. The America's Next Top Model alum also shouted out her friend Kandi Burruss on her May 2022 birthday.
"Please take a second and wish my friend my sister and the superstar @kandi a happy happy birthday," Eva wrote under a steamy Instagram pic of Kandi.