The Title for 'Squid Game' Has a Simpler Origin Than You Might Have Thought
The name for the hottest Netflix series is certainly memorable, but where does a name like 'Squid Game' even come from? The answer is pretty simple!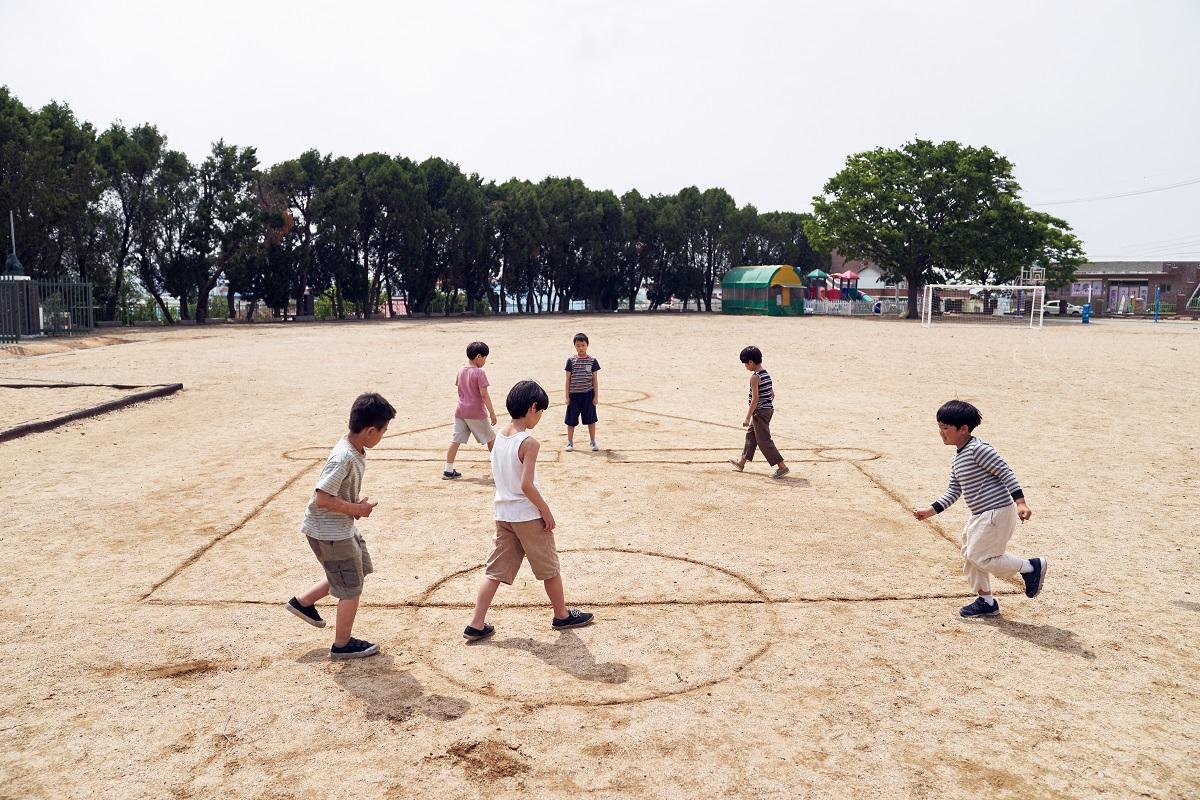 Spoiler Alert! This article contains spoilers for Squid Game.
For most of us, hearing the name Squid Game conjures up images of creepy robot dolls, Dalgona candy, and numbered turquoise tracksuits. It's a catchy and memorable title for one of the biggest Netflix phenomena this side of Hawkins, Ind. But where does a name like Squid Game even come from?
Article continues below advertisement
Squid Game is most memorable for its depiction of South Korean children's games with a violent twist. Financially desperate players are made to compete in a series of six activities for an enormous cash prize, but losing at any point results in death. The games range from those that are universally known like "Red Light, Green Light" and tug of war to those native to South Korea like the Ppopgi challenge.
Then, of course, there's the eponymous "Squid Game," the show's namesake and the crux of the show's symbology.
Article continues below advertisement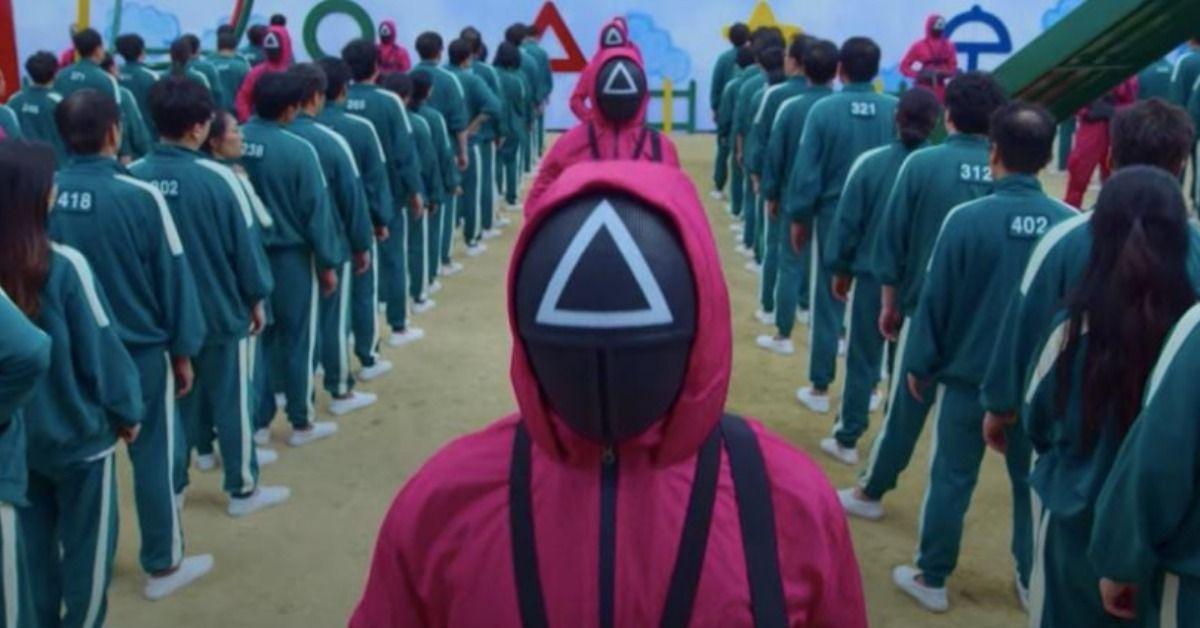 Why is the show called 'Squid Game'?
The very first scene of the show depicts a flashback in which a group of children from an unspecified point in the past plays a game of "Squid (ojingeo)." Protagonist Seong Gi-hun (Lee Jung-jae) narrates the game by explaining the rules.
Article continues below advertisement
Using a specified playing field (which happens to be shaped like a squid), two teams of players are pitted against each other. The attacking team must infiltrate the "squid" and reach a certain part of the field in order to win, while the defenders simply have to force the attackers out of bounds.
The show itself is named after this game, which is a real South Korean past-time, according to the Encyclopedia of Korean Folk Culture.
This particular title was likely chosen out of creator Hwang Dong-hyuk's desire to make the series stand out as a distinctly Korean story. He was reportedly inspired by other survival game stories like Battle Royale, The Hunger Games, and Kaiji, and wanted a similar story centered around his own culture.
Article continues below advertisement
"We thought a new series about survival games with more Korean characteristics would be fun," Hwang said in a behind-the-scenes interview. That thought process likely led to the decision in naming the show after something that was indicative of South Korean culture.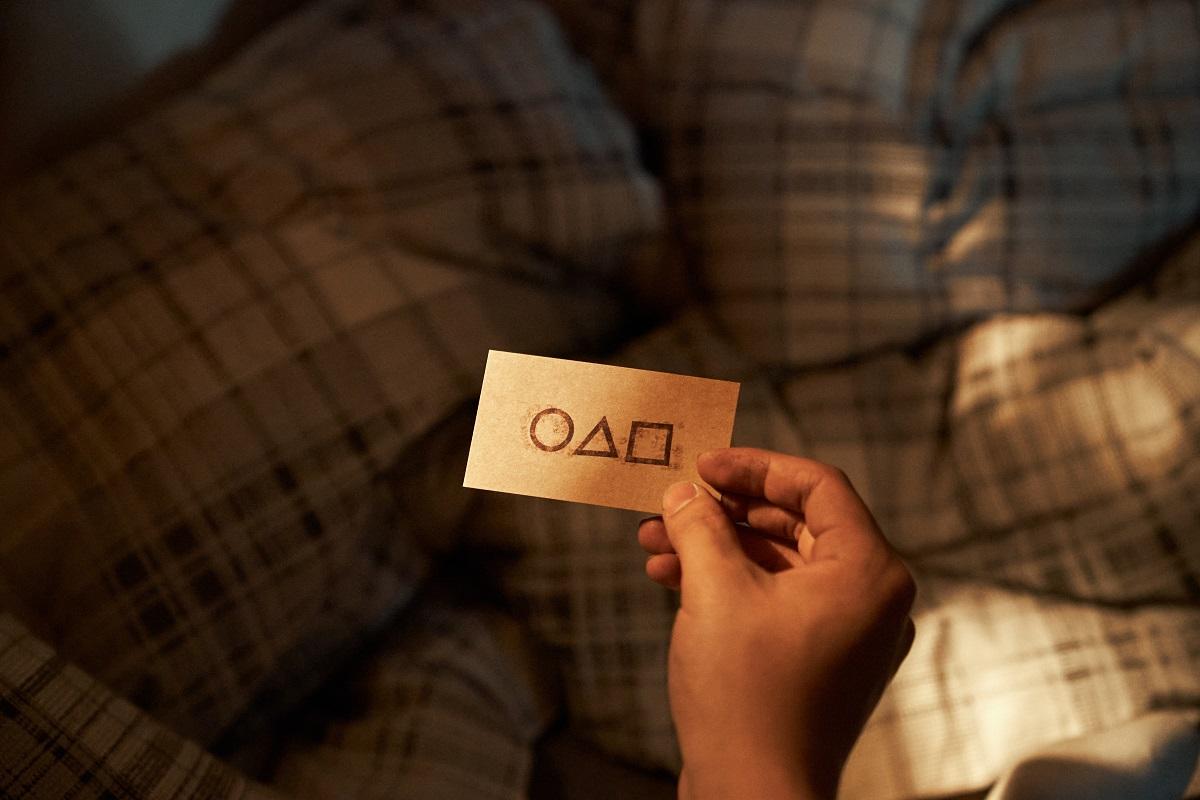 Article continues below advertisement
"Squid Game" appears as iconic imagery all over the show.
Though there's no explicit reasoning in the show itself for why "Squid" in particular is given so much focus, its presence is seen all over the series. The games' workers have a hierarchy signified by masks with circles, triangles, and squares on them. These are the shapes used to create a "Squid" playing field. The games' logo, which appears on business cards, also use these shapes
In Season 1, Episode 5, "A Fair World," police officer Hwang Jun-ho (Wi Ha-joon) discovers several files labeled the "Squid Archives," which are records of previous games that date as far back as the 1990s. The sixth and final game of the show is even a game of "Squid," consisting of only two players: Gi-hun and his childhood friend Cho Sang-woo (Park Hae-soo).
For whatever reason there might be in-show, the nature of the games and all of their functions are heavily defined by the South Korean game of "Squid." And for what it's worth, fans around the world now understand the cultural significance of Squid Game and its South Korean identity.
Squid Game is streaming now on Netflix.