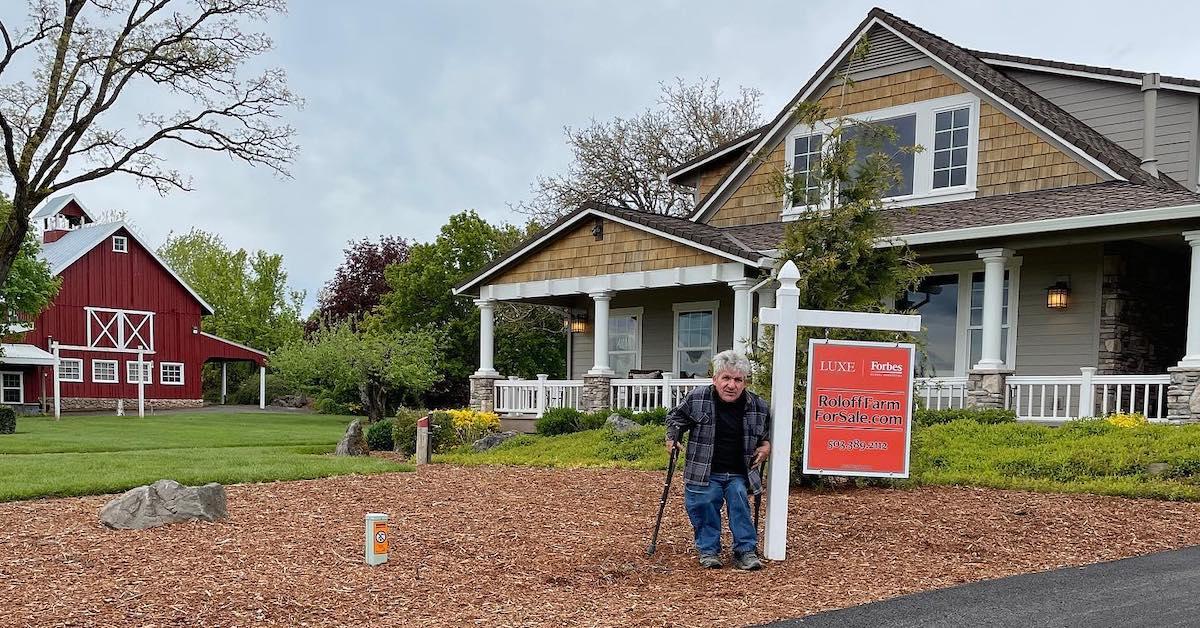 Why Is Matt Roloff Selling the Farmhouse? 'Little People, Big World' Hints at Family Rift
Those who have tuned into Little People, Big World are well aware that Roloff Farms has been a focal point in the TLC series. From planning several weddings on the property, to navigating pumpkin season amid a global pandemic, to Amy Roloff selling her portion of the farm to ex-husband Matt Roloff, the farm is the show's hub. So why is Matt selling the farmhouse? Let's take a closer look at the big move.
Article continues below advertisement
The Roloff farmhouse is listed for $4 million: Here's how to buy it.
Right off the bat, let's clarify: Matt isn't selling the entire farm; Roloff Farms will still be in operation, and the highly-anticipated pumpkin season will live on. That's because the Roloff patriarch is only selling off a portion of the farm — including the 5,373-square-foot farmhouse Amy recently sold to him.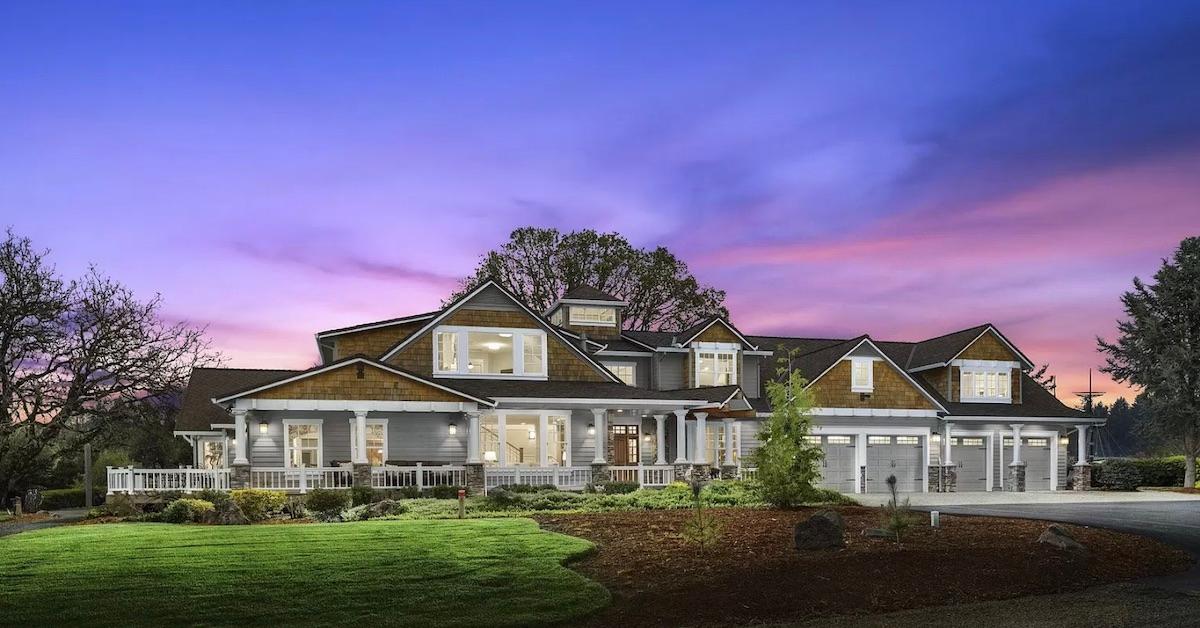 Article continues below advertisement
Now that Little People, Big World fans can breathe a sigh of relief, let's get into the details. The listing includes 16.46 acres of the 109-acre Helvetia, Ore. property. You'll be getting:
5 bedrooms
6 bathrooms
9 attached garage spots
central vacuum
full appliances
in-ground jetted tub
in-ground swimming pool
$12,586 a year in property taxes.
The property also includes a number of "whimsical installations," according to the listing, including a "full-scale pirate's ship, a western town complete with a jail, bank, sheriff's office, general store, hotel, and blacksmith's shop modeled after Knotts Berry Farm, and a German-inspired medieval castle."
If you're interested in purchasing the farmhouse, it'll cost you a cool $4 million. Head on over to Luxe Forbes Global Properties and check out the details!
Article continues below advertisement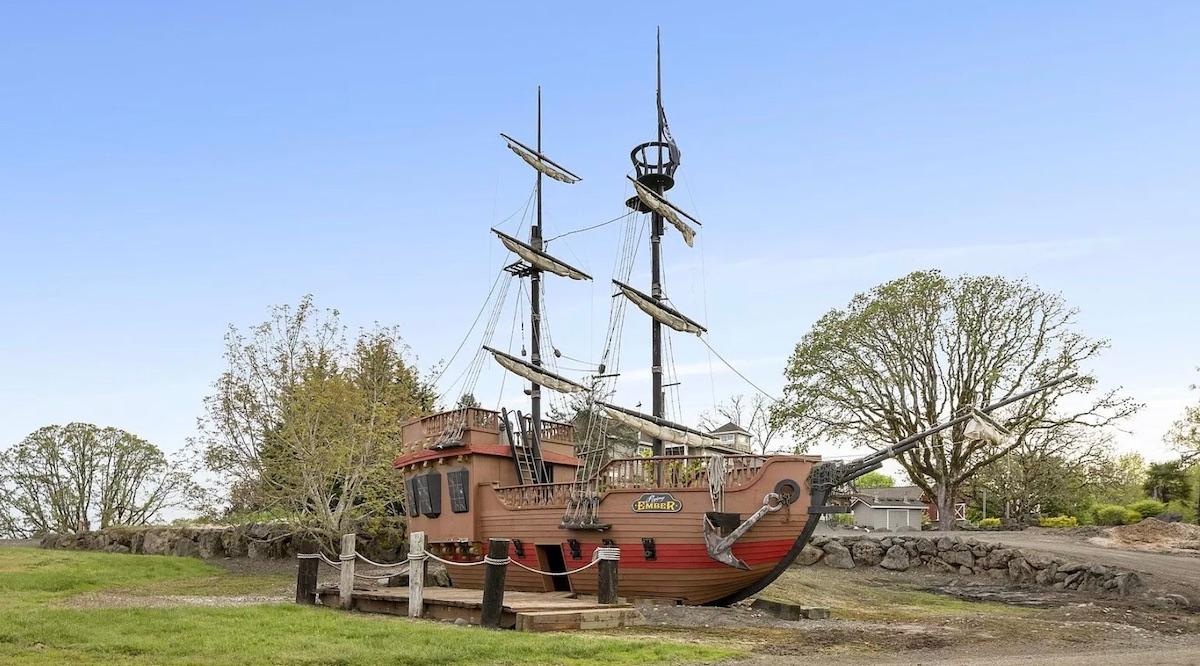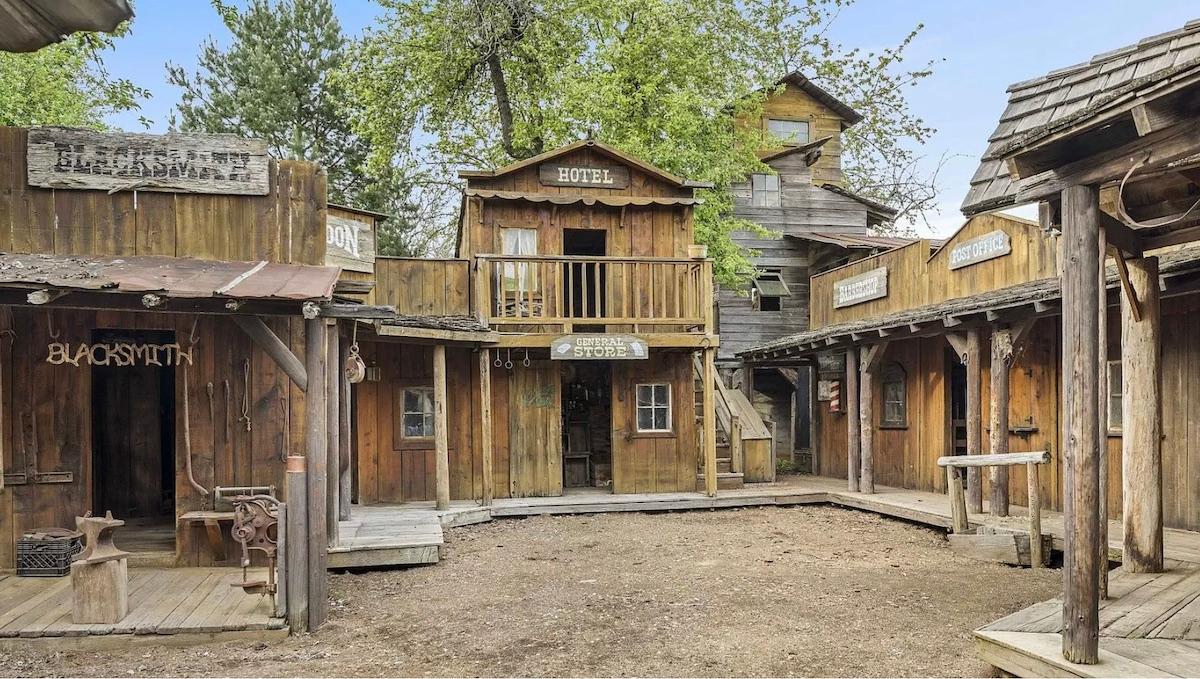 Article continues below advertisement
How much did Amy sell her portion of Roloff Farms for?
In June 2019, Amy sold a portion of the farm to Matt for $667,000. She then sold an additional 32.28 acres to him for $975,000 in August 2020. Now, Amy resides with her husband Chris Marek in Hillsboro, Ore. Meanwhile, Matt and his girlfriend Caryn Chandler remain on their portion of Roloff Farms.
Why is Matt Roloff selling the farmhouse?
Since the farmhouse was listed for sale, Matt has opened up about why he decided to sell it. "Turning 60 last October really got me thinking. I've owned, created and worked the land for over 32 wonderful years," he told People. "But it's time to lessen my load."
Article continues below advertisement
Matt made it clear, however, that he would be retaining the vast majority of the Roloff Farms property.
"Our north side is 16 beautiful acres that are ready for new owners," he told the publication. "Luckily, there are still 93 acres left to continue the Roloff legacy forward! That's a lot of acres for imagination and fun for grandkids to enjoy, and I can't wait to show everyone what's on the new drawing board."
Article continues below advertisement
A few days after the farmhouse was listed, Matt took to Instagram to further elaborate on his reasoning for selling a portion of the farm.
"My ultimate hope was that the entire Roloff Farms property would stay in our family for generations to come," he wrote. "Keeping that dream alive at this point in time was just not meant to be. Unfortunately, Roloff Farm farm cannot be legally divided into multiple parcels."
Matt continued: "My twin boys decided not to consider working together toward a possible joint sale. Both of them (along with their growing families) had moved on to other interests and investments ... and even tho a substantial family discount and a 'gift of equity' was offered by both Amy and I ... (and I still owe Amy a bundle of money) ... they decided individually that the timing was not right for them to purchase a part of the farm at this time."
Article continues below advertisement
Simply put: Matt decided to sell off this portion of Roloff Farms because Zach and Jeremy weren't interested in jointly acquiring it since they couldn't afford it separately.
"Based on that, turning the big 60 in my cranky old body, [and] the continuing maintenance/demands of the farm, the difficult decision was made so I could take steps toward my retirement goals," Matt concluded. "The GOOD news ... You never know what the future might hold for the 93 uncharted and pristine acres that do remain in the Roloff Family for all to enjoy!"
Article continues below advertisement
In Season 23 of Little People, Big World, fans will gain more insight into the events leading up to Matt selling the farm house — including reactions from other members of the Roloff family. It looks like Zach and Tori Roloff decided to move to Oregon after a deal couldn't be reached. Hopefully, the family will be able to resolve the apparent rift that has formed as a result.
Season 23 of Little People, Big World kicks off on May 17. New episodes air Tuesdays at 9 p.m. EST on TLC.