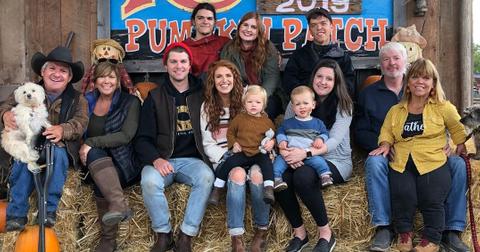 Roloff Farms Is Still the Family Business on 'Little People, Big World'
By Chrissy Bobic

Apr. 7 2020, Published 1:10 p.m. ET
Although Little People, Big World started off as a show about a family of six owning and running a farm, the main character, so to speak, is arguably the farm itself. Roloff Farms has been at the center of the series since its beginning and Amy and Matt Roloff have raised all of their children there in the hopes of eventually raising grandchildren on the farm too. And so far, they have succeeded in doing just that. 
Article continues below advertisement
Jeremy and Zach Roloff both started families of their own and often take their kids to Roloff Farms to play and run in the wide open fields as they once did. Some viewers even expect the adult Roloff kids to eventually take over the farm once Matt is no longer able to care for it himself. But after he and Amy got divorced and she moved off the farm itself, it led some fans to wonder if they even still own the farm at all.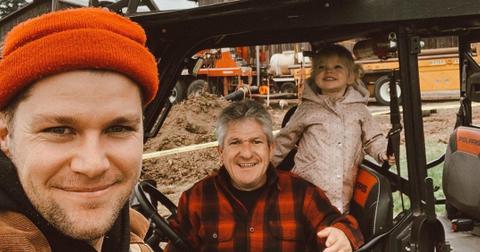 Article continues below advertisement
So, who owns Roloff Farms in 2020?
Although Amy and Matt are divorced, he bought out most of her ownership in the farm and as of 2020, Matt owns Roloff Farms and maintains it with a small staff in tow. In fact, Season 20 of Little People, Big World is going to largely focus on Matt's efforts to renovate and expand aspects of the farm.
As it stands, Roloff Farms is still home to its yearly pumpkin patch and people can arrange tours of the property. It has been the family's livelihood for years and, it seems, they expect to keep it in the family indefinitely. Amy may no longer own her entire share of the farm outright, but it's still very much in the family with Matt as the owner.
Article continues below advertisement
Amy stepped back from her role at the farm.
In 2019, Amy sold the majority of her stake in Roloff Farms to Matt and moved off the property altogether. Up until that point, she had still lived in the main house, even through the former couple's divorce. It was an odd setup and it was expected that, at some point, one of them would make the move off the property.
Article continues below advertisement
Even so, Amy still has an interest in Roloff Farms. She is just no longer at the epicenter of the business aspect of the family farm and Matt maintains most of the control. As fans have seen in past seasons of Little People, Big World, that's probably for the best since Amy and Matt have often butted heads over how best to run Roloff Farms anyway.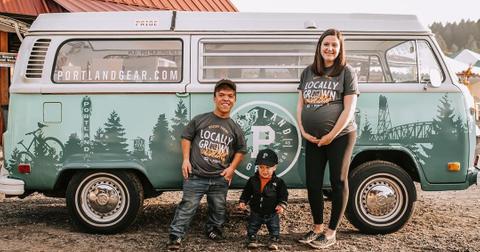 Article continues below advertisement
Do the Roloff kids help run the farm on 'Little People, Big World'?
Over the years, while Jeremy and his wife Audrey Roloff have spent time writing a book together, starting a blog, and generally acting as Instagram influencers, Zach has spent more and more time helping out at Roloff Farms. Jacob Roloff has remained off the show due to his negative feelings for the allegedly contrived drama and Molly Roloff is also rarely featured on the show.
If any of the adult kids would take a stab at someday running it after Matt has retired, it would be Zach. Right now, he isn't officially one of the owners of the farm, but it's almost expected that Zach and even one or more of his siblings will take it over someday. As of 2020, Matt is the sole owner of Roloff Farms, and if he has it his way, the farm will stay in the family as it continues to evolve.
Watch Little People, Big World on Tuesdays at 9 p.m. ET on TLC.