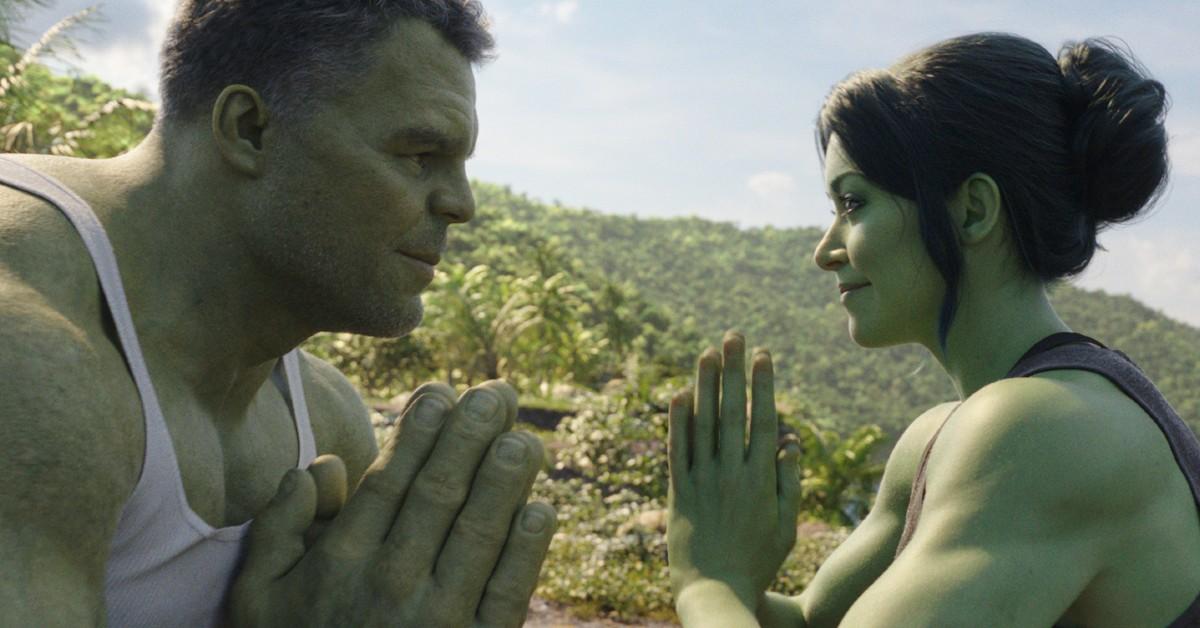 Where in the World (or Galaxy) Is Bruce Banner? Is 'She-Hulk' Teasing 'World War Hulk'?
Spoiler alert: This article contains spoilers for Marvel's She-Hulk: Attorney at Law Episode 2 on Disney Plus.
We don't blame Jen Walters (Tatiana Maslany) for completely failing to notice that her cousin Bruce (Mark Ruffalo) answered her call from outer space (also, we need deets on Bruce's cell phone plan).
After all, Jen was fired from her job for her heroic actions in Episode 1. How was she supposed to notice that her cousin was seemingly embarking on his comic book storyline World War Hulk?
Article continues below advertisement
What happens in World War Hulk exactly, and why do we think She-Hulk was slowly hinting at that storyline? Don't Hulk out until you keep reading for answers!
Article continues below advertisement
Will 'She-Hulk' introduce 'World War Hulk'?
Bruce didn't mention to Jen during their phone call that he was on the same Sakaarian spaceship that caused her to crash her car in She-Hulk Episode 1. But why is he on said ship? What is the thing he has to take care of?
Could it be his secret son, Skaar? (Really creative name there, Bruce; maybe stick to the avenging thing.) In a canon What If...? comic book storyline, the Hulk had a son with a woman when he was captive on the planet Sakaar. Enter, Skaar.
So let's backtrack a bit. How did the Hulk end up on Sakaar in the comics? He was actually banished there by the Illuminati. However, the Hulk made the most out of his Earthly banishment, growing stronger than ever and falling in love with a Saakarian woman named Caiera.
Sadly, the Hulk's new life ended in tragedy when the warp core on his shuttle exploded, killing Caiera and millions of other innocent Saakarians. The Hulk suspected that the Illuminati were behind it.
Article continues below advertisement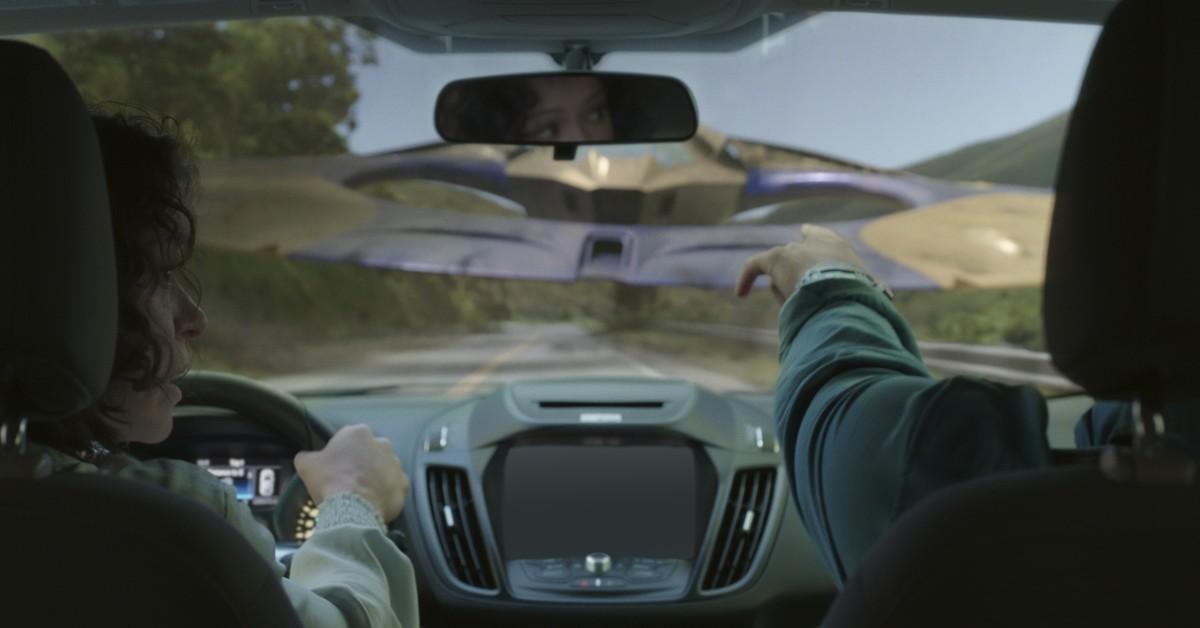 The Hulk returned to Earth in a grief-induced rage, triggering the events of World War Hulk. Basically, the Hulk goes on the warpath, battling (and soundly defeating) groups of X-Men, Iron Man, the Fantastic Four, and even the U.S. army.
So if you had to sum up the events of World War Hulk with two simple words?... Hulk smash. Iron Man was eventually forced to subdue the Hulk with a device that canceled out the effects of gamma radiation. The story ends with the reveal of Skaar.
Article continues below advertisement
Does Marvel even have the rights to do 'World War Hulk,' though?
As promising as this potential Hulk solo film sounds, it all depends on approval from Universal Studios. They still own distribution rights to the Incredible Hulk, so they'd have to approve a World War Hulk film produced by Marvel Studios (it's basically like how Sony has first dibs on Spider-Man properties because they own the rights to the character).
Plot-wise, there's also the question of how they'd explain the return of Hulk's rage. After all, Bruce can control his anger as Smart-Hulk now!
It would definitely be interesting to see if Marvel is able to go through with a World War Hulk film. Any excuse for more Mark Ruffalo! In the meantime, how's Jen going to explain the Abomination-sized hole in the first legal case at her new job?
We'll just have to wait and see when She-Hulk: Attorney at Law Episode 3 drops on Thursday, Sept. 1, 2022, on Disney Plus.