Some Reliable Leakers May Have Uncovered Upcoming DLC for 'Pokémon Scarlet' and 'Violet'
A new Pokémon game on its own already means an enormous adventure. When it comes to the newly-released Pokémon Scarlet and Pokémon Violet, players can start a whole new quest to become Pokémon masters in the Paldea region. Here, trainers can catch, train, and battle with new species from the ninth generation of Pokémon. Plenty of new quests and stories await you in the latest mainline offering of the world-renowned Pokémon franchise.
Article continues below advertisement
But even in a brand new Pokémon title, there's only so much you can do at launch. Despite the game's vast open world and three possible main storylines to check out, you may find yourself breezing through the game in its current form if you're playing obsessively (and who wouldn't?). In which case, you're probably holding out for DLC for Scarlet and Violet. But is there any in the works?
Reputable leakers in the Pokémon community might have uncovered hints to suggest that DLC is coming soon.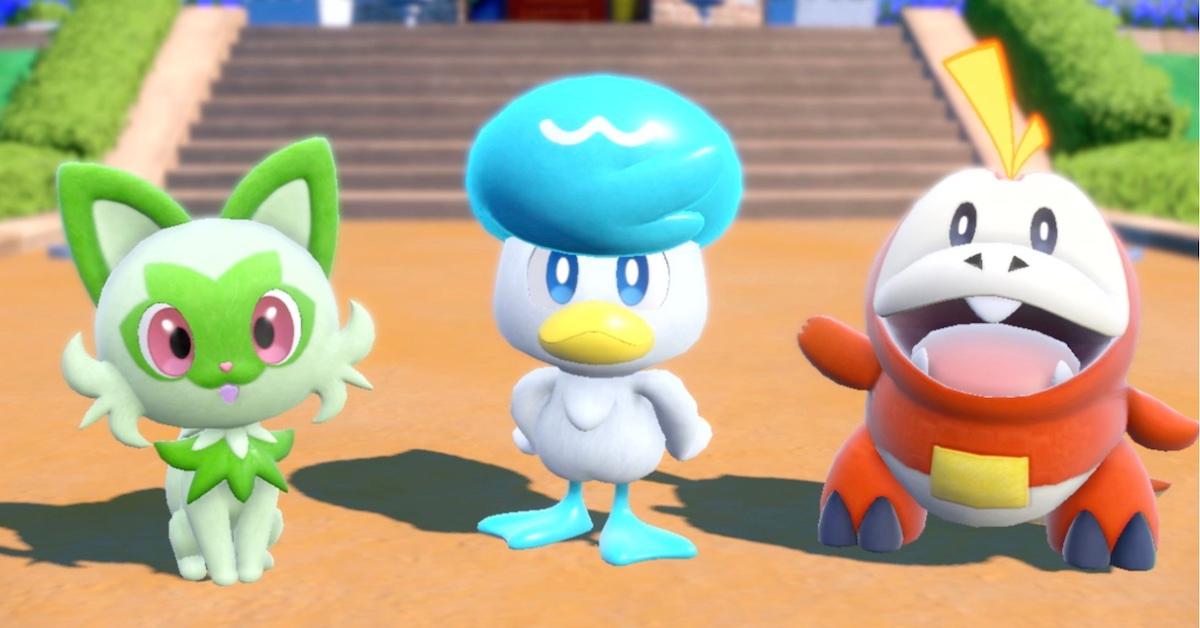 Article continues below advertisement
Will there be DLC for 'Pokémon Scarlet' and Violet? Here's what we know so far.
Recent mainline titles in the Pokémon game series have had DLC expansions come to the game shortly after launch. Far from being short-term additions to the initial launch, these expansions typically include new Legendary Pokémon, new areas, and new storylines for players to explore.
The 2019 release of Pokémon Sword and Pokémon Shield was followed in 2020 by two DLC expansion packs. These came in the form of The Isle of Armor in June and The Crown Tundra in October.
As of this writing, there is currently no formal announcement from Nintendo or the development team at Game Freak as to whether or not DLC is coming any time soon.
Given the gap between the launch of Sword and Shield and their respective DLC expansion, we can assume that we'd have to wait at least a few more months to get confirmation from the developers on additional content. However, dedicated leakers may have already confirmed its arrival.
Article continues below advertisement
On Nov. 3, reputable Pokémon game leaker @Riddler_Khu hinted at some additional content coming to Scarlet and Violet. In a tweet, they gave out a riddle asking people to choose which one was different from a lineup of game-specific mechanics. Many guessed that it was Mega Evolutions, as it is the only mechanic in the lineup that is available in multiple regions.
This has led many to believe that Mega Evolutions are coming to Scarlet and Violet.
Article continues below advertisement
In late January 2023, @Riddler_Khu followed up with a new tweet that very briefly teases upcoming DLC for Scarlet and Violet.
If their tweet is to be believed, they've been able to get a glimpse of DLC for the game on their own. They describe the content as "so cool" and are "looking forward to [fans'] reactions when it gets revealed." It's not necessarily hard evidence, but it's at least something.
While much of this should be taken with a grain of salt, many players and even other outlets refer to @Riddler_Khu as a reliable source for Pokémon leaks. If any of this is to be believed, the ninth generation of Pokémon may just get bigger and stronger through Mega Evolutions and other "cool" features in the near future.
Pokémon Scarlet and Pokémon Violet are available on the Nintendo Switch.