'Pokémon Scarlet' and 'Violet' May Be Divisive, but at Least the Memes Are Hilarious
The memes for 'Pokémon Scarlet' and 'Pokémon Violet' are hilarious. The new mainline 'Pokémon' have garnered divisive response upon release.
Article continues below advertisement
Despite record sales for the game and a large community acceptance for the game's open world, critical and fan reception has been largely mixed. Many have criticized the game's crudely-designed environments as well as its poor performance on the Nintendo Switch, leading many players to suffer from abysmally low frame rates.
But whether or not you love the new Pokémon titles, we can at least all agree that the memes are hilarious. Here are some of our favorite Pokémon Scarlet and Violet memes.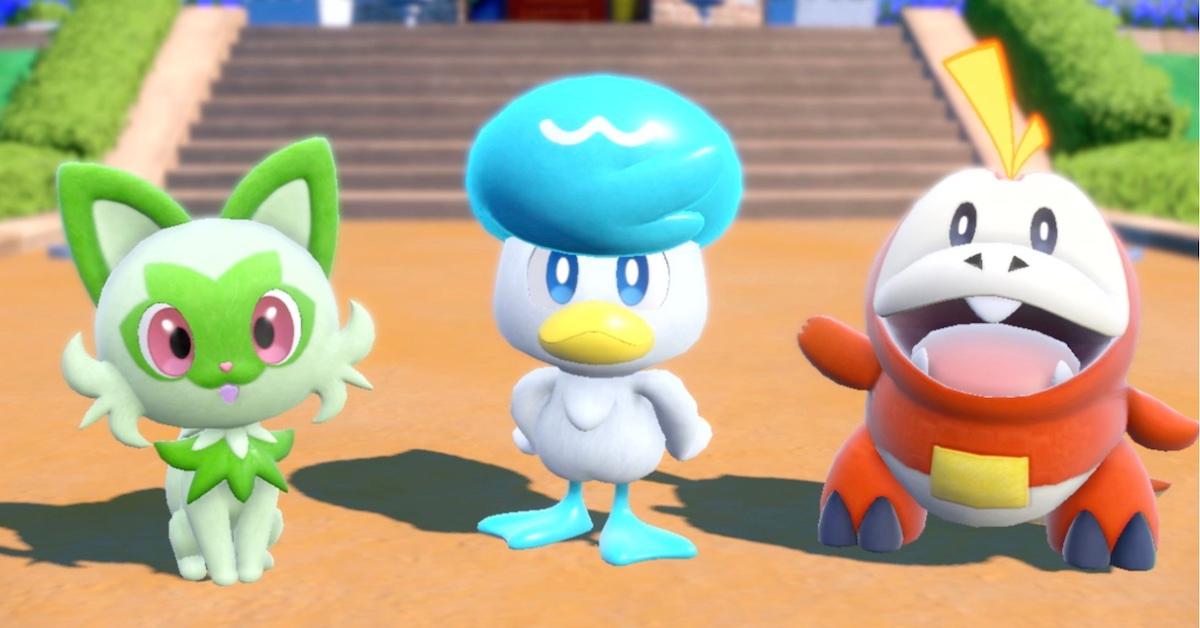 Clear and present flaws
The gameplay experience with Scarlet and Violet isn't the same for all players. While some are able to get a grasp of the game, others might be forced to tango with a buggy, glitchy mess of a title. But we can all agree that if someone's copy of the game plays out like a PowerPoint slideshow in terms of frame rate, that's not exactly a "minor flaw."
Article continues below advertisement
A perfect convergence
There's nothing quite like the feeling of finding an innocuous clip from an old British television program to perfectly sum up Scarlet and Violet in a nutshell.
Article continues below advertisement
Opposites attract
Twitter artist @chikidoodlez broke down some important details regarding the relationship vibes between Scarlet and Violet legendaries Koraidon and Miraidon.
Article continues below advertisement
Understanding the criticisms
There's certainly nothing wrong with wanting more from the games we play while still playing those same games. Glaring technical problems aside, no one should stop you from finding enjoyment in something as innocent and nice as a Pokémon game.
Article continues below advertisement
Best selling games of 2022
November 2022 has been a tremendous time for gamers between the release of Scarlet and Violet and God of War: Ragnarok. With the former being a consistently-popular franchise with predictably successful sales and the latter being a highly-anticipated sequel to a critically-acclaimed PlayStation title, the immense financial success of both games should come as no surprise.
Article continues below advertisement
Tracking down the cause
When a game has performance issues at launch, it can be difficult for the developers to narrow down the cause for any of the bugs. A popular "fan theory" suggests that Ed Sheeran's song "Celestial" may be the cause. If your game is suffering from performance issues, then you may want to try installing the mod that removes Ed Sheeran from the game entirely to see if that works.
(It probably won't).
Article continues below advertisement
Don't blame the developers
More often than not, game developers are fully aware of the things that need fixing before a game is released, especially when it comes to high profile Pokémon games. Unfortunately, those same devs are also beholden to corporate mandates that force a release date on a game before all the kinks can be ironed out. We can safely assume that the team at Game Freak did everything they could to make the game as playable as it is.
Pokémon Scarlet and Violet are now available on the Nintendo Switch.