Young Dolph's Girlfriend, Mia Jaye, Has Thanked Fans for Their Support
By Chris Barilla

Nov. 19 2021, Updated 2:17 p.m. ET
The tragic shooting of Chicago-born rapper Young Dolph on Nov. 17, 2021, resulted in the 36-year-old rapper's death and has left millions of his fans devastated. In the hours after his passing, countless fellow artists, fans, and others paid their respects on social media to the star, who was killed outside of a cookie store in his hometown of Memphis, Tenn.
Article continues below advertisement
Young Dolph had some pretty serious hits such as "Cut It" and "RNB," and his extensive catalog helped him build a devoted following worldwide. Nonetheless, although there are many fans of Young Dolph's music, it's likely that many don't know the details of his personal life. So, did Young Dolph have a girlfriend? Here's what we know.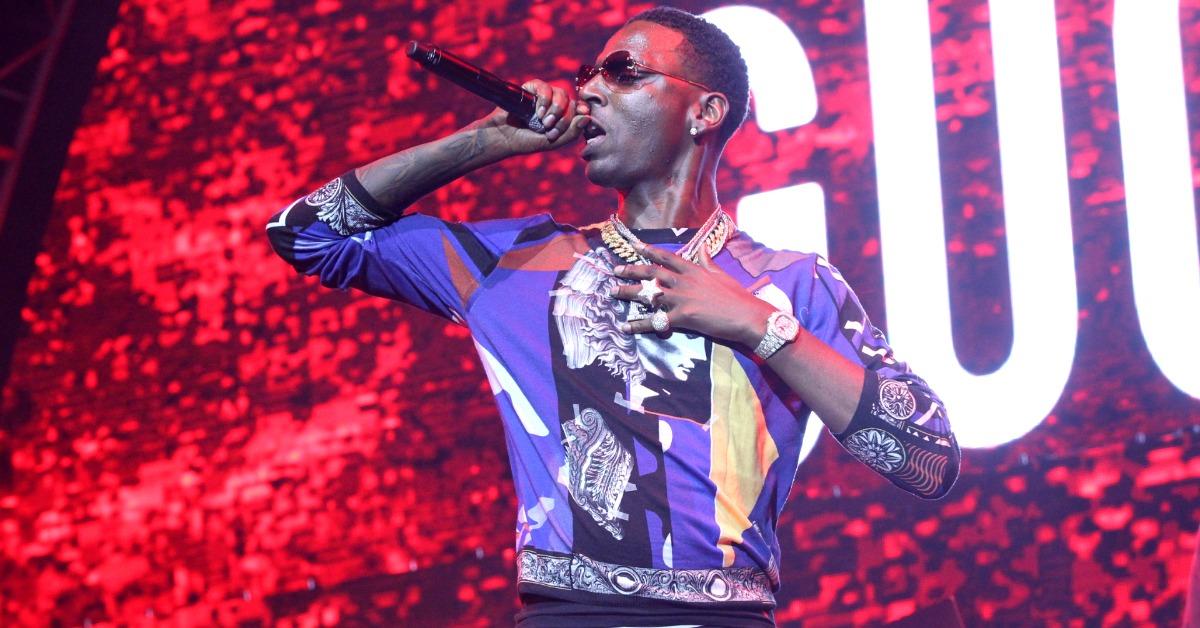 Article continues below advertisement
Who was Young Dolph's girlfriend?
Young Dolph was in a long-term relationship prior to his tragic death. Details aren't clear about exactly when things got serious between them, but Young Dolph and girlfriend Mia Jaye began dating roughly a decade ago.
The couple reportedly met while Mia was working a job at a boutique real estate firm following her college graduation. But who exactly is Mia? Well, she is a graduate of the University of Memphis with a B.S in real estate finance. She worked in the field for a while before eventually pursuing her passions.
Article continues below advertisement
Mia is an entrepreneur with her own lifestyle brand called The Mom and CEO, as well as host of the podcast Jaye's Toolbox and author of the book No Way Tré You Can't Have Your Way: Food Instead of Junk Food Today. She maintains quite an impressive Instagram following as well, with more than 200K followers on the platform.
Article continues below advertisement
Young Dolph and Mia Jaye are the parents of two children together.
Dolph and Mia had two children together. Their first child, Tré, was born in June 2014 and is currently 7 years old. Their second child, daughter Aria, was born in April 2017 and is currently 4 years old. As to be expected, the two children are constant fixtures on Mia's Instagram.
Article continues below advertisement
How did Young Dolph die? He was murdered in Memphis, Tenn.
The rapper's tragic passing occurred on Nov. 17, 2021, when he was in Memphis at a local cookie store, Makeda's Butter Cookies Bakery. A video went viral on social media of the rapper's car parked outside of the storefront while police circled and attempted to establish a crime scene.
According to the Daily Memphian, Memphis Police Chief Cerelyn "C.J." Davis said during a press briefing, "We are committed to working with the community to stop these senseless murders. We are also dedicated to bringing those responsible for today's shooting and others to justice."
Photos of two suspects are circulating as of now.
Article continues below advertisement
Mia has thanked fans for their support during her time of grieving.
With the news of Young Dolph's death making the rounds on social media, fans have immediately shared their concern for Mia and the children. While fans may have expected Mia to take some time to process and recognize her new normal, the entrepreneur has broken her silence.
Article continues below advertisement
On Nov. 18, 2021, Mia took to Instagram Stories to thank fans and supporters for all their kind words.
"Thank you to everyone for all of your prayers, love, support, calls, messages .. .I may not see them all but when my eyes are not full of tears, I catch a few ... Nonetheless, all the genuine positive vibes, energy, and prayers are welcome ... Because Lord knows I need them," Mia wrote.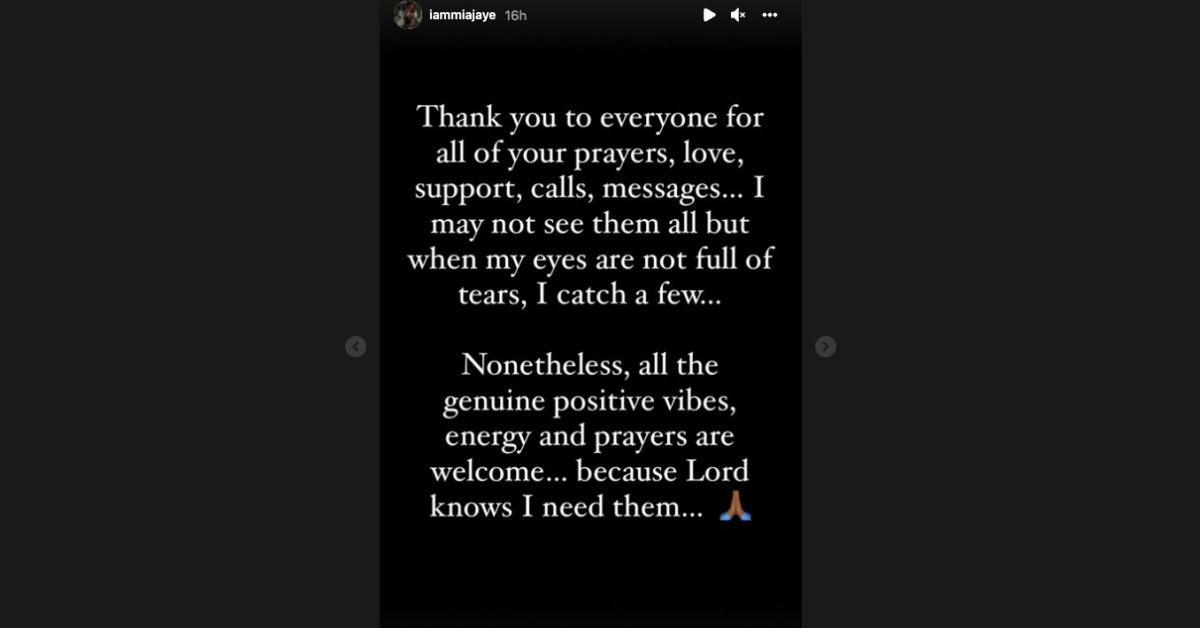 She went on to declare her love for Dolph and prayers to God for strength during this troubling time.
"God give me the strength. Adolph, I love you with all of my heart and soul," she wrote.