The New 'What If...?' Trailer Teases a Flesh-Eating Captain America
What happens when you put Captain America and Iron Man in an alternate universe? You get the Zombie Avengers, an actual Marvel comic.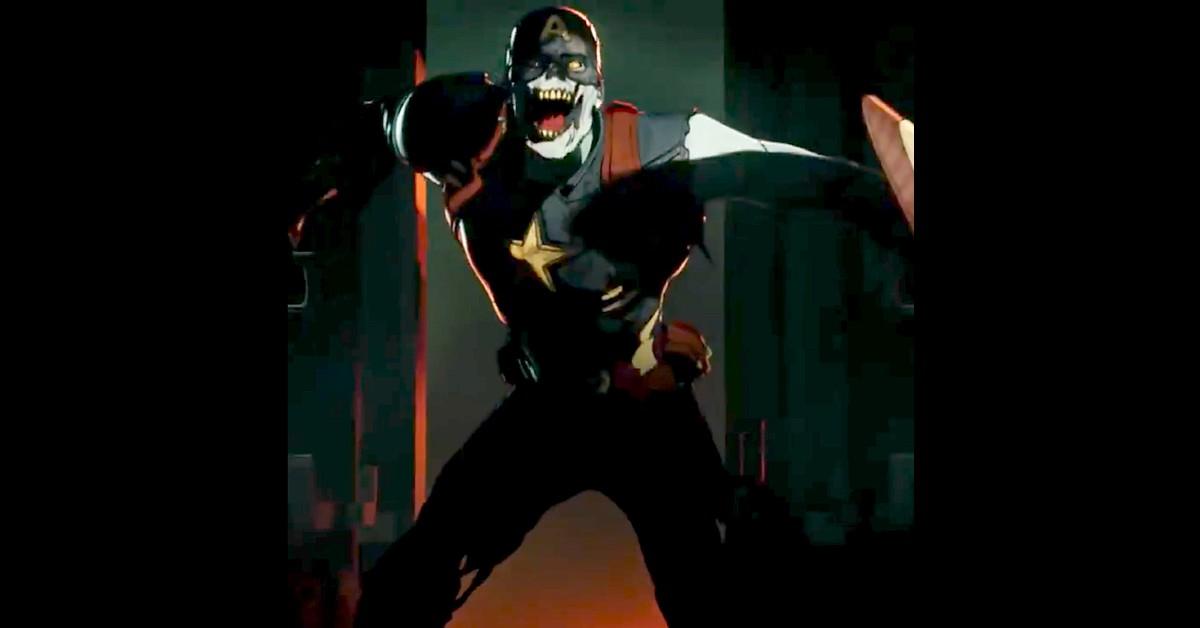 Although MCU fans have yet to meet any zombies, zombies do exist! Not on our Earth (hopefully), but in Marvel's Earth-2149, an alternate universe in which the entire population gets infected by a virus that turns them into zombies. Now, in a trailer for the MCU's upcoming animated series, What If…?, it looks like we may get to meet a zombie Captain America.
Article continues below advertisement
What If…? will feature superheroes living an alternate life — it asks the question, "What if things were just a little different?" For example, T'Challa (voiced by the late Chadwick Boseman), instead of Peter Quill, teams up with Yondu and the Guardians of the Galaxy. And Killmonger (voiced by Michael B. Jordan) might be a hero?
So, what's going on with this Zombie Captain America?
Article continues below advertisement
The zombie Captain American in 'What If…?' is likely based on 'Marvel Zombies.'
Marvel Zombies is a series of comic books in the Marvel universe in which our favorite Marvel heroes are infected with a flesh-eating zombie virus that gives them "the hunger." The series, written by Robert Kirkman (creator of The Walking Dead) and Sean Phillips, follows our heroes as they scour the universe for more sources of food (aka devour all living beings).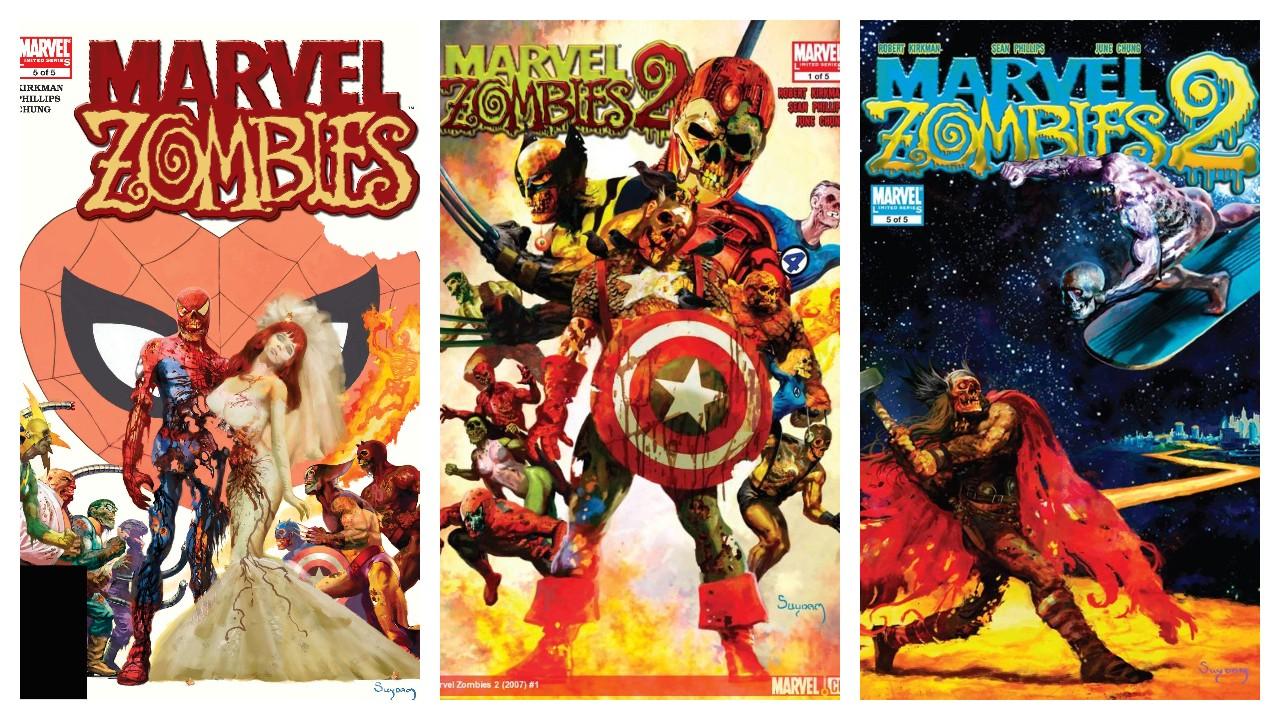 Article continues below advertisement
The comic book series is a fun twist on the hero vs. villains, because in a world where heroes are zombies, heroes are also villains. So yes, the Zombie Captain America we might meet in What If…? could be more of a villain than a hero. In the comic books, the characters keep their wits and their personalities, but they have "the hunger" ruling them, almost like an addiction.
Zombie Captain America might actually be Colonel America.
In the comics, the version of Steve Rogers that gets infected with the zombie virus on Earth-2149 is actually Colonel America. Despite the difference in rank, it's believed by most that before getting infected with the zombie virus, Colonel America is pretty much the same as Captain America.
Article continues below advertisement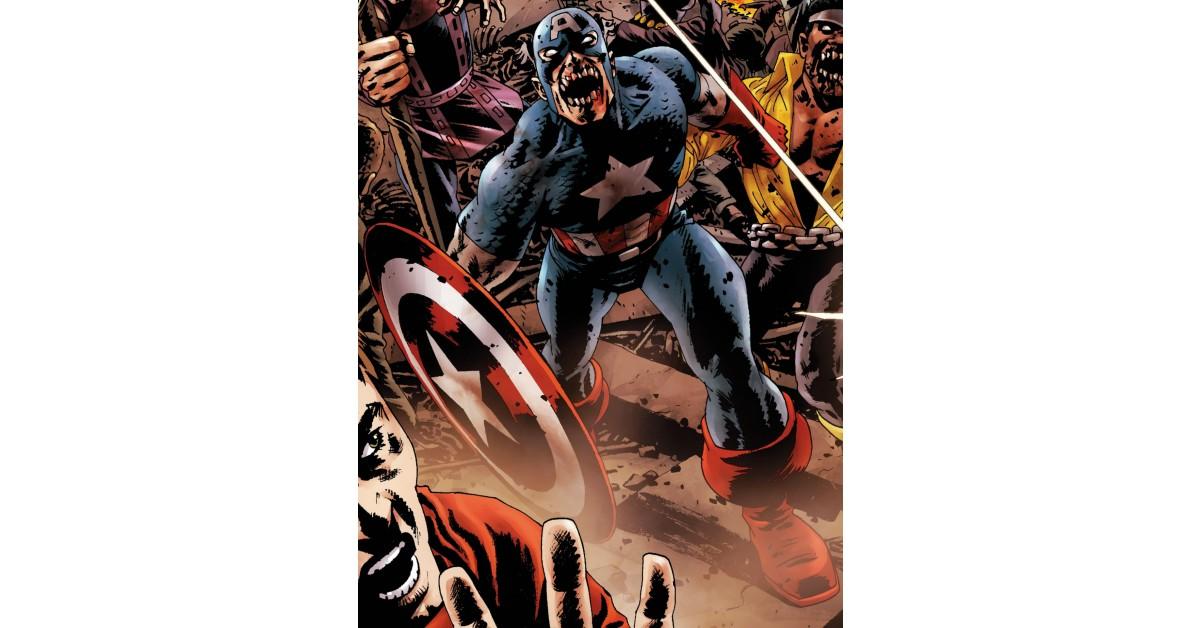 In the Marvel Zombies comics, Colonel America is one of the first Avengers to get infected, and he actually bites Spiderman. By the time all the Avengers get back to Avengers tower, they're so hungry that they eat Jarvis. In the end, Colonel America goes up against Red Skull, who eventually reaches into Colonel America's skull and pulls out his brain to kill him.
Article continues below advertisement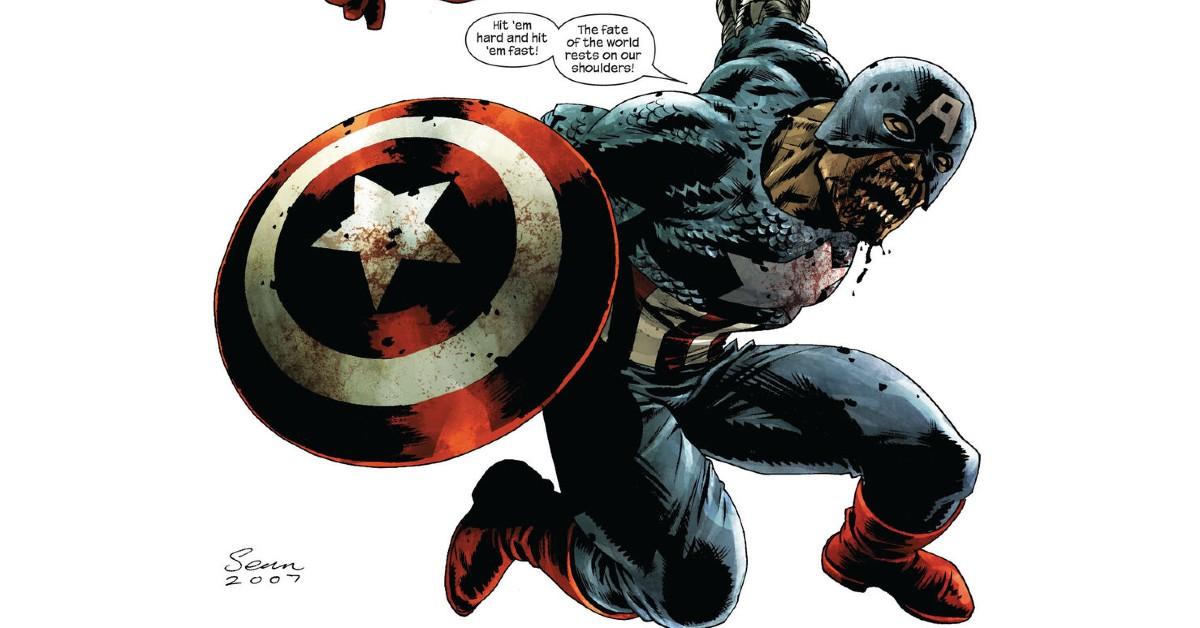 However, because of the power of the zombie virus, Colonel America's brain lives on. Forty years later, it's implanted into the Black Panther's deceased son, T'Channa, to help the humans fight against the zombies. Could we see that happen in What If…? Anything's possible.
Article continues below advertisement
Our first look at zombies in the MCU was with a Zombie Iron Man.
Although we haven't officially met any MCU zombies, we do get a sneak peek at one. In Spider-Man: Far From Home, when Mysterio (Jake Gyllenhaal) plunges Peter Parker deep into an illusion, he sees a zombie Iron Man rise up from the dead. Now, in the movie, we believe it's because Peter is grieving the loss of Tony Stark. However, maybe it's actually a sign of what's to come in the MCU.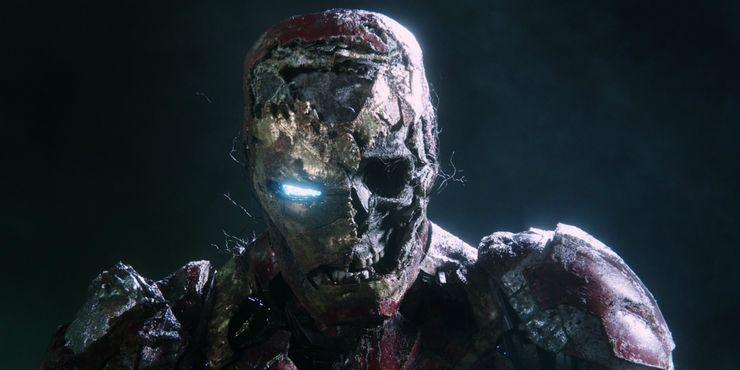 As the MCU cracks open the multiverse, we may actually get a zombie storyline. Some people think that Doctor Strange in the Multiverse of Madness might be leaning toward horror, so maybe we'll see real-life zombie heroes sooner than we expected. For now, we'll have to settle for Zombie Colonel America in What If…?
What If…? premieres on Disney Plus on Aug. 11.