It can be hard getting older. As a teen and young adult, you do everything with your crew. People naturally split up as their lives get busier, maybe they partner off or start having kids who will eventually grow up to form their own squads. This post will remind you why you should still throw on your party outfit once in awhile and have a real girls night.
18-year-old Mahri Smith has gone viral after posting a series of the most heartwarming pictures ever taken in a bathroom.
She writes: "This lady in the washroom looking at me said 'I remember when my girlfriends and I would get dressed up and go out I miss that.' So I said, why miss out, we're all out right now aren't we? Short story: we have a new friend"
Smith wrote in her post that a woman saw her in a public bathroom with friends and said, "I remember when my girlfriends and I would get dressed up and go out. I miss that."
Smith told her, "We're out right now, aren't we?"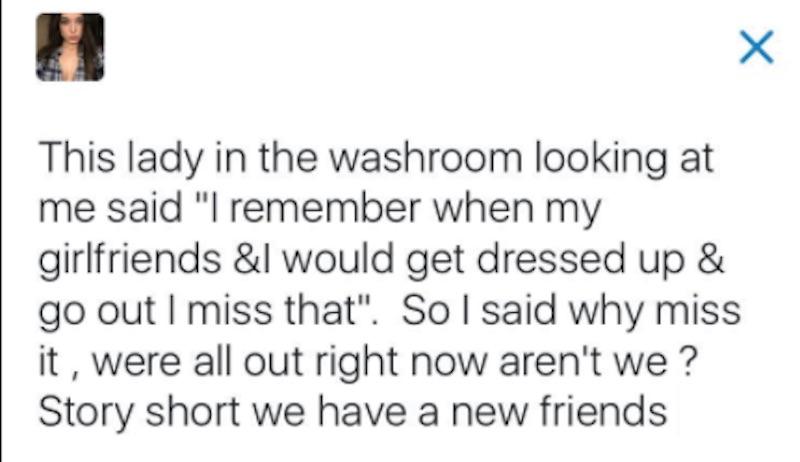 And a photo shoot was born: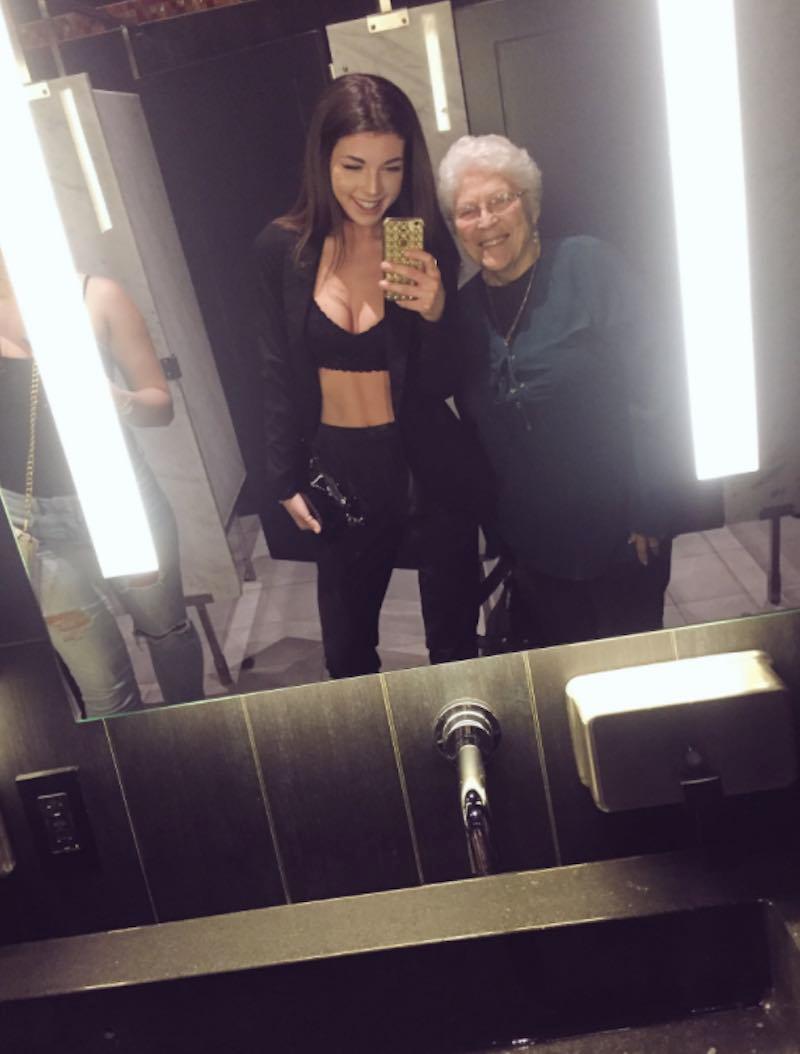 Smith's two friends jumped into it, too: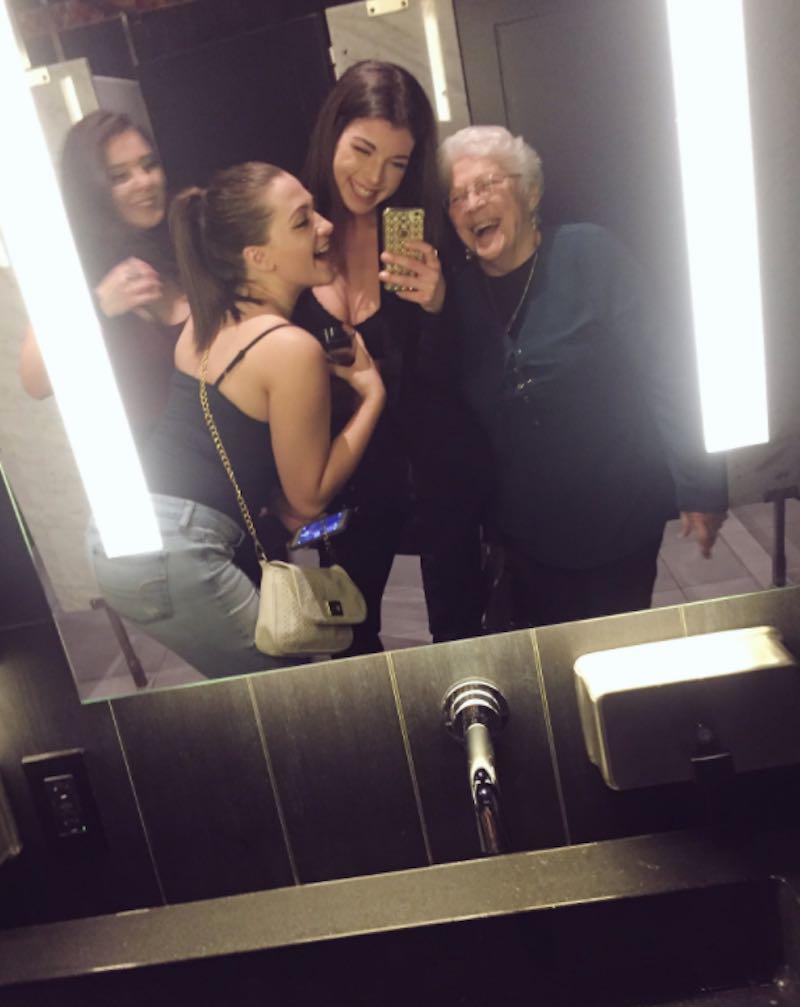 What a perfect mirror selfie: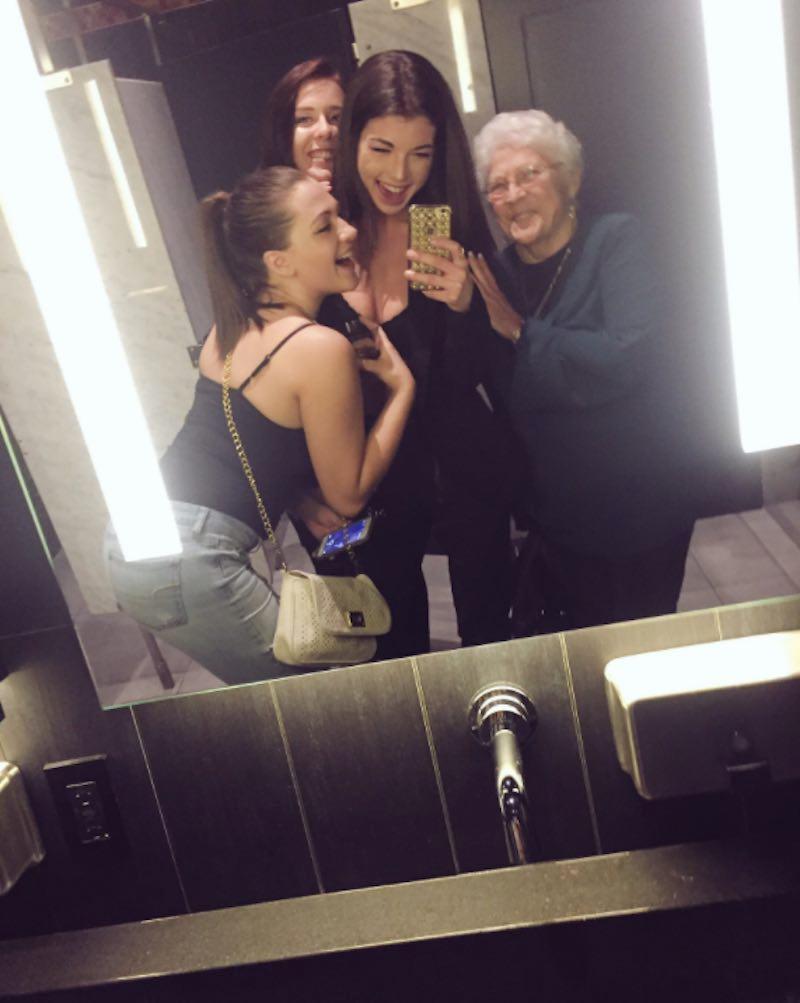 Smith told Buzzfeed News that the conversation started because the woman saw the girls taking selfies and offered to snap a pic for them. At least one thing has changed since she used to go out and party, it seems.
"She was complimenting our clothes like a teenager talking to us," Smith said. Yes, she's young at heart!
The bathroom was in a local casino, and the woman was there with her husband. After taking some pics, she bid them farewell to join him. So, she's not completely alone, don't worry.
People are incredibly touched by this story of brief human connection:
This whole story makes me want to call both my grandma and my bestie. Maybe we can have a girls night together?