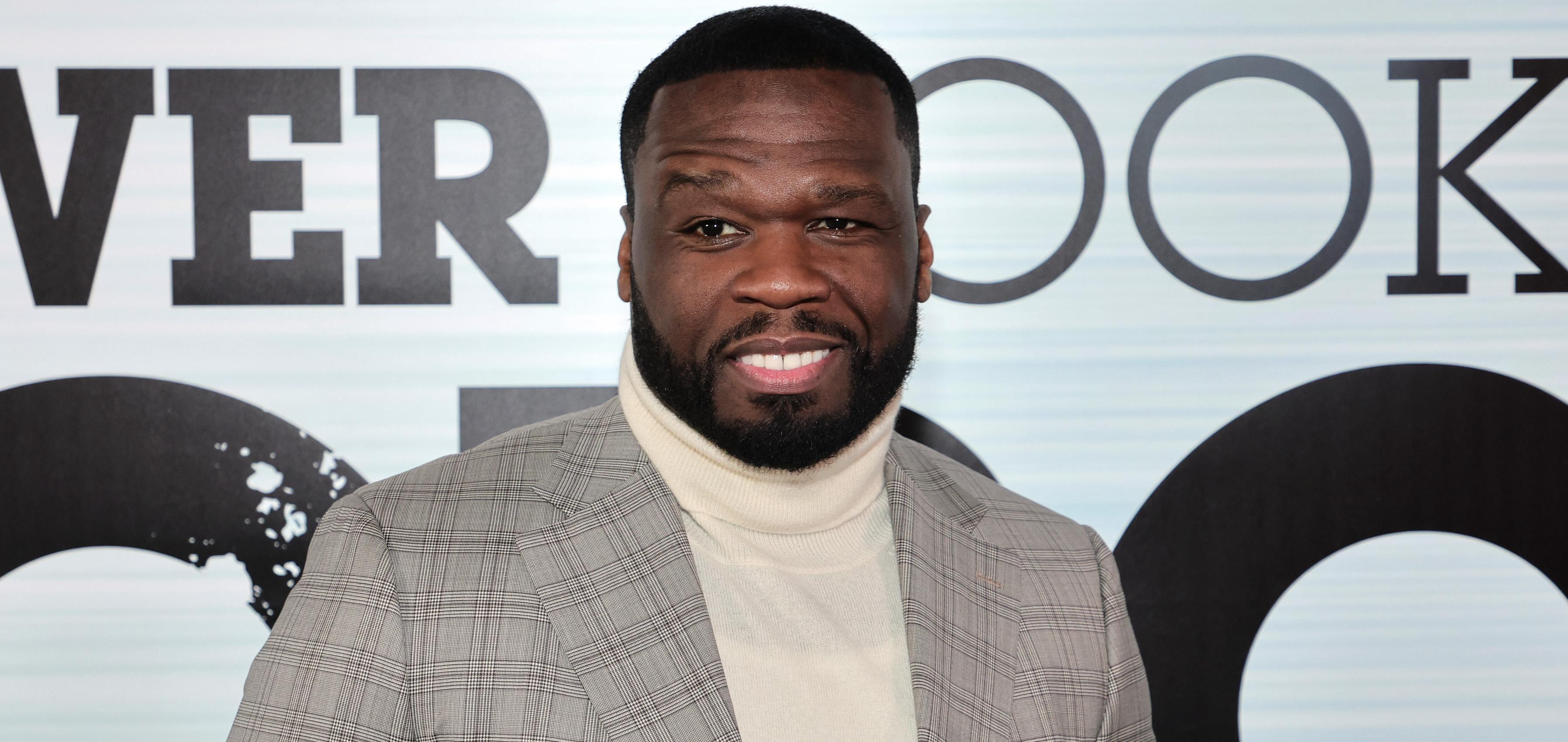 50 Cent Was the Best Thing to Come out of the 2022 Super Bowl Halftime Show
With the 2022 Super Bowl officially a thing of the past, fans have taken to the internet to talk about all things they loved about it, especially the halftime show. This year, a number of artists graced the stage including Eminem, Mary J. Blige, Snoop Dogg, Dr. Dre, and 50 Cent. But while for many it was a great performance, it was also the source of tons of memes, specifically about how the "Candyshop" rapper made his way onto the stage.
Article continues below advertisement
Twitter and Instagram have come up with the best 50 Cent Super Bowl memes.
50 Cent surprised Super Bowl fans and descended onto the halftime show stage. He performed his iconic song "In Da Club," and his coming down from above was a throwback to the song's music video. It's also a fitting choice since both Eminem and Dr. Dre make an appearance in the music video as well.
But the internet has done what it does best and made memes. 50 Cent descending to the stage has sparked all kinds of reactions from fans. There are a lot of cartoon and Marvel references. Here are the best ones from across social media.
Article continues below advertisement
We know that 50 Cent was in the ceiling waiting, but how exactly he was able to stay up there is anyone's guess at this point.
This one combines 50 Cent's performance with a classic meme. We can only imagine how long he was literally hanging around waiting to perform.
Article continues below advertisement
We love a good SpongeBob reference. The only thing that would make this better is if the character was wearing a white shirt and gold chain.
This is definitely from the point of view of the audience where 50 Cent is Patrick Star.
Article continues below advertisement
How dark do you think it was wherever 50 was hiding? Maybe he had to wait around in that SpongeBob Advanced Darkness and he made some friends while he was there.
At least that's supposed to be good for 50's spine?
Article continues below advertisement
Everyone had their role to play during the halftime show, and this was just 50 Cent's place in the overall performance.
There are so many ways to appreciate these 50 Cent memes. No matter how you wash your hair, it always seems like this is what it's like when you first open your eyes again.
No matter how long 50 was hanging upside down, all that blood rushing to his head was probably a lot to handle. That along with having to perform in a way that the audience can enjoy is no easy feat. But if this is how he felt having to hang upside down for so long.