The 'Alaskan Bush People' Have Had Their Fair Share of Scandals Over the Years — Details
The 'Alaskan Bush People' have reigned supreme in the reality television sphere for years — but that hasn't saved the family from scandals.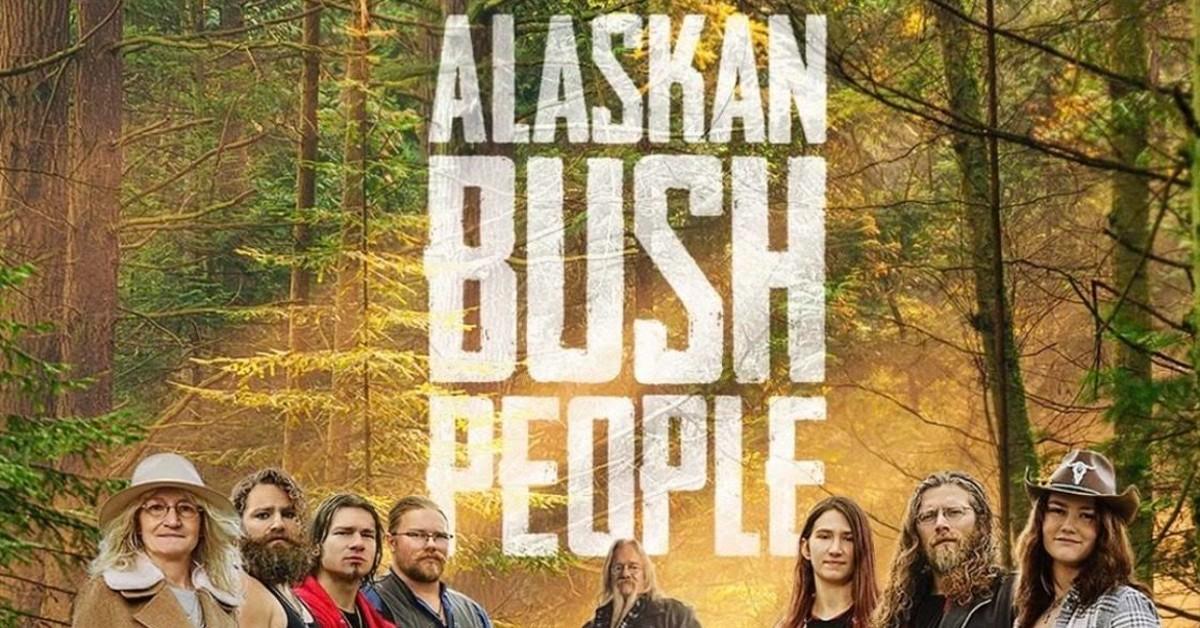 Article continues below advertisement
Now in its 14th season, Alaskan Bush People continues to be one of the Discovery Channel's top-rated shows. However, as with any popular reality TV program, Alaskan Bush People has not been immune from controversies and scandals.
Article continues below advertisement
'Alaskan Bush People' scandal No. 1: The authenticity of the show
The greatest scandal that's dogged the cast of Alaskan Bush People over the years is the question of the show's authenticity.
After all, it's understandable that some viewers would be skeptical that the Brown family legitimately lives off-the-grid in the cold Alaskan tundra. A report from NickiSwift even notes that there's reportedly a pizza shop only half a mile away from Browntown!
Article continues below advertisement
What's more, Alaskan locals told Radar Online in 2016 that they actually spotted the Brown family living their best lives... in the cozy Icy Strait Lodge in Hoonah, AL. Locals claimed that the Brown family only spent the night at Browntown when they were filming.
According to the same report, Matt Brown was even reportedly spotted lounging at the Icy Strait's bar and restaurant during filming, as if he wasn't even trying to hide the fact that the family was staying there.
'Alaskan Bush People' scandal No. 2: The Browns vs. the Alaskan government
Per a 2016 report from CNN Entertainment, the late Billy Brown and Joshua Brown pled guilty to taking money from a state fund for residents when they were living somewhere else.
Article continues below advertisement
The same report notes that they falsified documents from 2009 to 2012 stating they met residency requirements — and as a result, they were able to bring in more than $20,000 from the aforementioned state fund.
Per the same CNN report, Billy took responsibility at the time and said, "I accept full responsibility for filing for benefits without confirming that we met the requirements."
Article continues below advertisement
'Alaskan Bush People' scandal No. 3: Rain Brown's selfies
While the men of the family seem to be tied to most of the scandals, Rain Brown also courted controversy when she posted some "self-indulgent" selfies back in 2017.
Although selfies themself are inherently harmless, Alaskan Bush People fans thought Rain's timing was inconsiderate of her mother, Ami Brown, who was dealing with lung cancer at the time. As the previous NickiSwift report notes, one of Rain's selfies even looks like it was taken at a medical facility.
'Alaskan Bush People' scandal No. 4: Noah Brown's girlfriend
Rain's selfie scandal may pale in comparison to the accusation that Alaskan Bush People hired a fake girlfriend for Noah Brown in Season 4. Needless to say, regardless of whether or not Noah's girlfriend was hired for the show, their romance fizzled out fast.
Catch new episodes of Alaskan Bush People every Sunday at 8 p.m. ET on Discovery.