Amanza Smith's Kids Noah and Braker Are "Hurt" by Their Estranged Father, Ralph Brown
'Selling Sunset' star Amanza Smith is a single mom of two. Her children's father disappeared in 2019 and has since given Amanza full custody.
Article continues below advertisement
In Season 4, fans learned a little more about Amanza Smith's kids and their estranged father. Although her children are rarely featured on the show, they're a huge part of her life — especially since Amanza has full custody of her two kids and is currently raising them as a single mom. So, who are Amanza's children? And what exactly happened to their father? It's a messy situation, but Noah and Braker are lucky to have Amanza as a mom.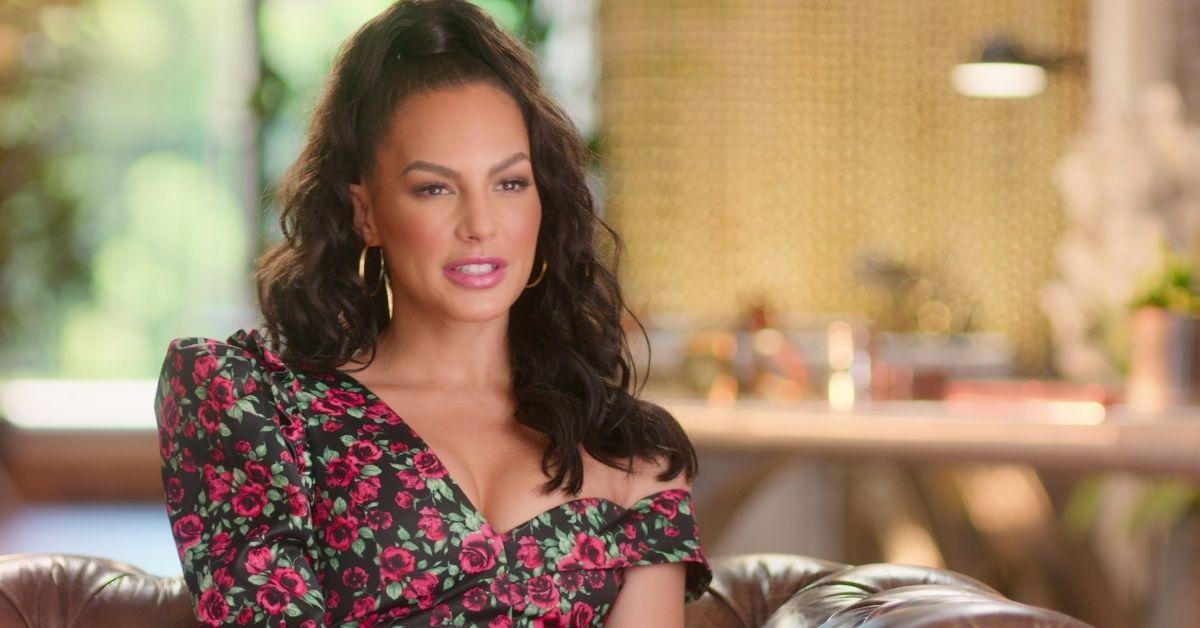 Article continues below advertisement
Meet Amanza Smith's daughter Noah and son Braker.
When Amanza isn't hard at work at the Oppenheim Group office, she can be found caring for her daughter Noah, who was born in 2009, and son Braker, who was born in 2011. She gave birth to both children with former NFL player Ralph Brown. While they got married in 2010, they sadly called it quits in 2012.
Post-divorce, the Selling Sunset star told Entertainment Tonight that it was important for her that Noah and Braker continue to spend equal time with both parents.
"When we got divorced, I was adamant that we have 50/50 [custody] because I'm not that kind of person that would ever want my kids to never see their father as much as they see me," she told the outlet.
For a while, that co-parenting deal worked. But in August 2019, Ralph dropped the kids off at school and never came back. That was the last time Amanza and her kids ever heard from him. He has been missing (or rather, hiding from his family) ever since.
Article continues below advertisement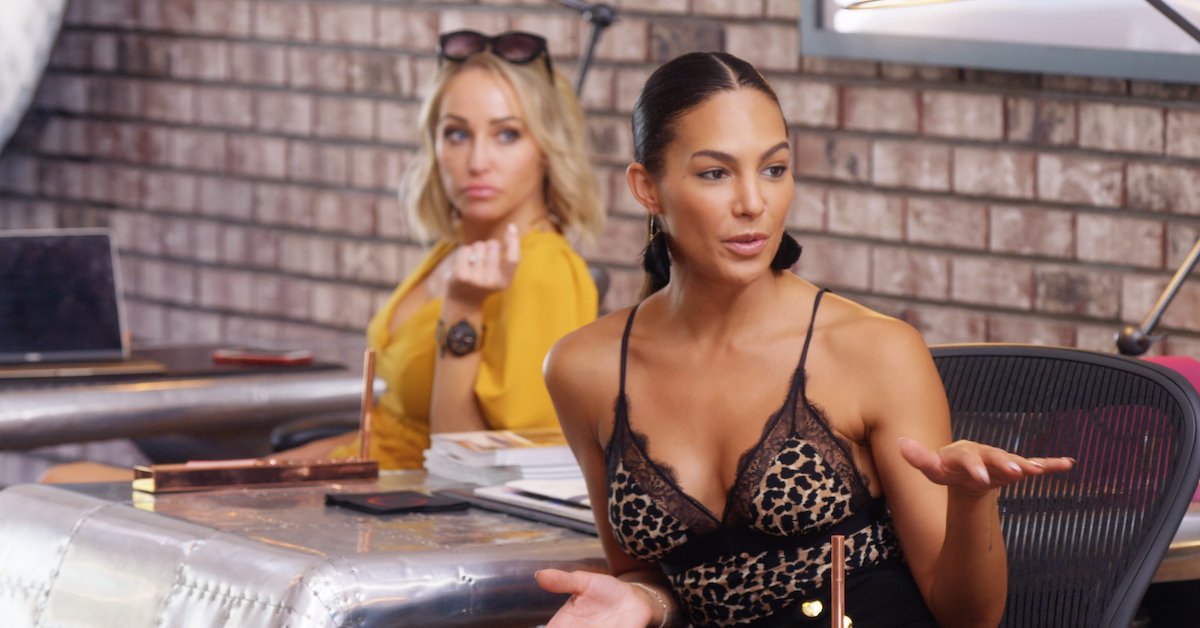 Naturally, Amanza became the kids' primary caretaker. But because of her custody agreement with Ralph, the courts still viewed her as only having joint custody of her children. This meant that she couldn't make certain decisions about the kids without her ex-husband present, even though he was no longer in the picture.
Article continues below advertisement
It wasn't until after she hired a private investigator to try and find him that Amanza discovered Ralph had signed papers relinquishing all custody of the children. He stated that he could no longer be a parent as his body was "broken down" due to football.
Per the documents obtained by People, Amanza was given sole legal and physical custody of Noah and Braker as of Oct. 1, 2021. Meanwhile, Ralph was stripped of his visitation rights.
Amanza Smith opens up about what she'd do if Ralph Brown ever tried to come back into her children's lives.
While Amanza was happy to finally have full rights to her children, it hurt knowing that their father had officially given up on them. Having also grown up with an absent father, she felt her kids' pain.
Article continues below advertisement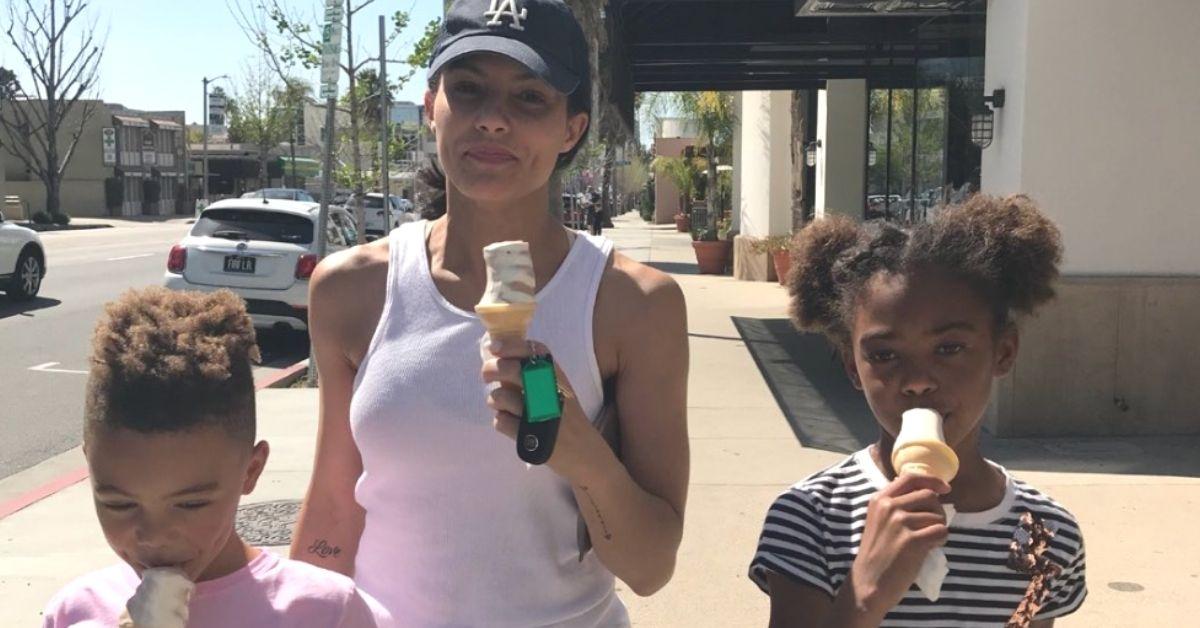 "If he does come back, it'll never go back to 50/50 [custody]," she told People. "They're amazing kids, but they're hurt," she added. "This is the kind of stuff that's going to come back up later [in their lives] Braker is angry, and Noah is sad."
A rep further told the outlet that this process was "sadly necessary" for Amanza. Under joint custody, she wasn't able to make important decisions for the welfare of the children on her own, "such as getting them in therapy to help them deal with the loss of their father."
As for the kids, Braker is using humor to deflect his pain. During Selling Sunset Season 4, Amanza recalled he made a joke regarding the difference between a boomerang and his dad. The answer was that "a boomerang comes back."