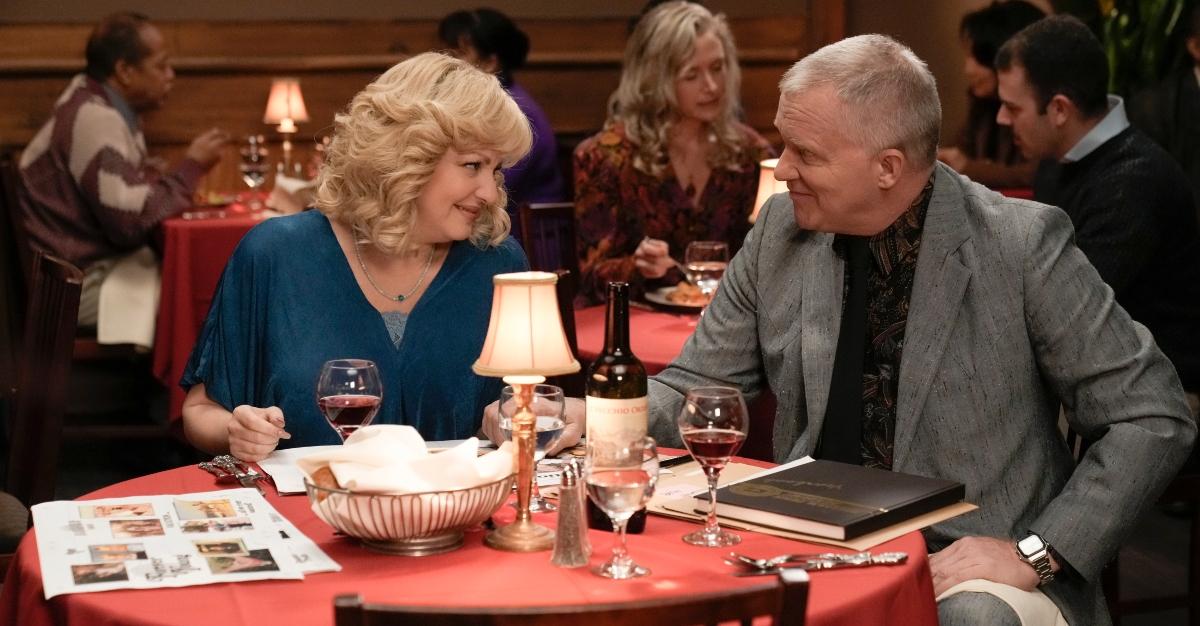 Anthony Michael Hall Returns to 'The Goldbergs' — As Beverly's Love Interest
Beverly Goldberg's (Wendi McLendon-Covey) love life is getting a lot more interesting… in the best way possible. The overprotective matriarch in the long-standing comedy series The Goldbergs meets a special someone in Season 10, Episode 12 — and he couldn't be more on brand.
Played by none other than '80s teen film star Anthony Michael Hall, the 54-year-old actor is resuming his role as guidance counselor Mr. Perott after popping up periodically in the past few seasons. Here's what to know about his previous stint on the series, his past work, and Wendy McLendon-Covey's thoughts on working with him.
Article continues below advertisement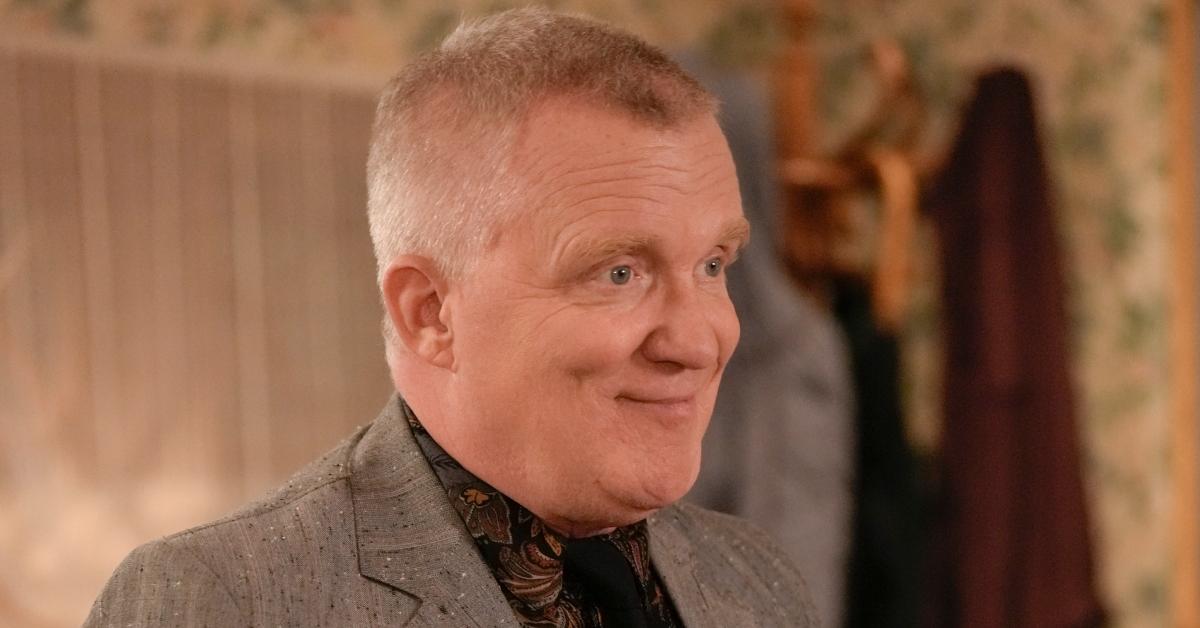 Anthony Michael Hall previously guest starred on 'The Goldbergs' in Seasons 7, 8, and 9.
Mr. Perott isn't the first character Anthony Michael Hall has played on The Goldbergs. In Season 7's first episode, "Vacation," Hall starred as a security guard that poked fun at a previous role from his youth.
Paying homage to the 1983 film National Lampoon's Vacation, in which Hall starred as Clark Griswold's (Chevy Chase) son Rusty, the first episode of the seventh season followed the Goldbergs as they road-tripped to an amusement park. And similar to the movie, the family road trip goes anything but smoothly.
Article continues below advertisement
Hall then appeared in Season 7, Episode 12's "Game Night" as Mr. Perott, and carried the character into a handful of other episodes in Seasons 8 and 9.
"They came back to me with this role of this high school counselor, which I thought was hilarious," the actor said. "It gave me an opportunity to make fun of myself. And it was also a nod to the early John Hughes stuff, too."
Article continues below advertisement
Anthony Michael Hall's acting career is defined by 1980s cult classics like 'The Breakfast Club.'
In addition to starring as Rusty Griswold in the first National Lampoon's Vacation film, he has also appeared in many acclaimed projects from the 1980s. A few of his most notable movies from the decade include coming-of-age classics such as The Breakfast Club, Sixteen Candles, Weird Science, and Edward Scissorhands (OK, this was 1990).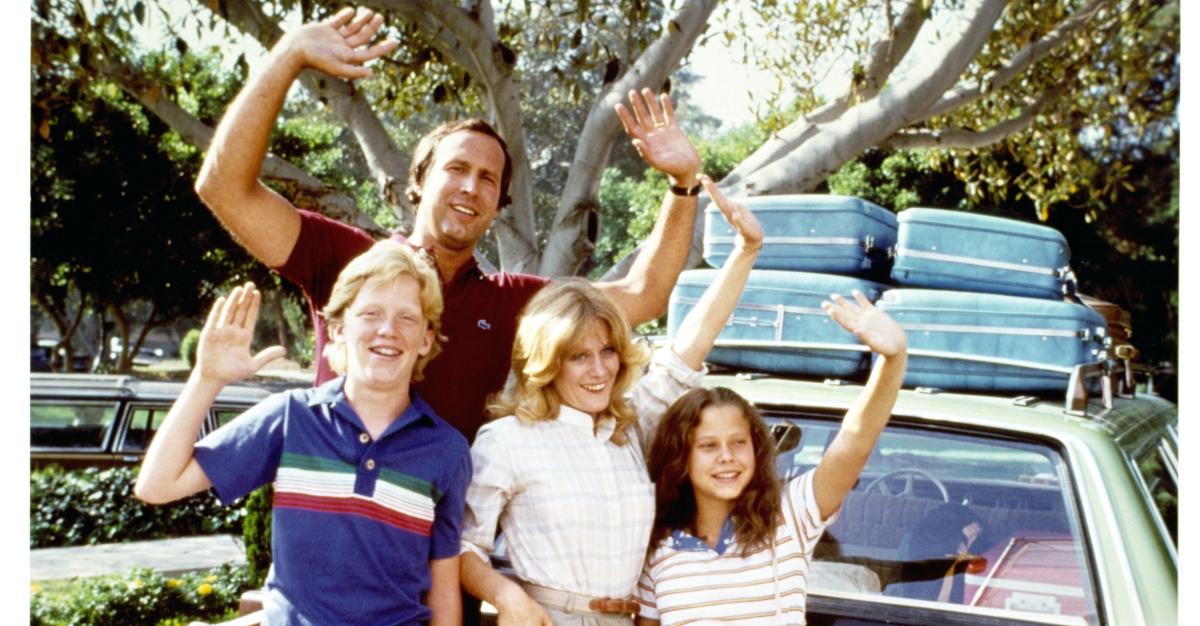 Article continues below advertisement
At only 17 years old, he entered a year-long stint on Saturday Night Live, which ended in 1986. He was the youngest cast member to ever appear on the sketch comedy show.
And his Hollywood career certainly didn't end there. In the decades to follow, Hall appeared in mega-blockbusters such as The Dark Knight and Halloween Kills, in addition to his extensive television work. From 2002 to 2007, he assumed the leading role in Stephen King's sci-fi series The Dead Zone.
Article continues below advertisement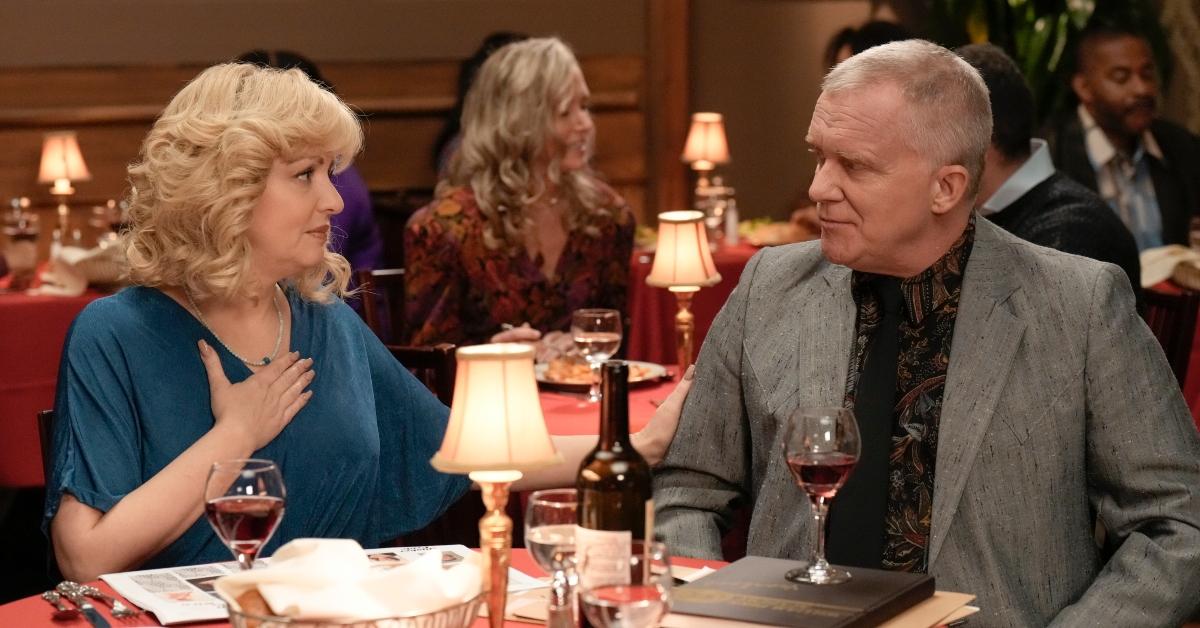 Anthony Michael Hall's character, Mr. Perott, is likely assuming a more permanent role in 'The Goldbergs' Season 10.
Several seasons after Hall's first appearance as uber-cool guidance counselor Mr. Perott, it looks like he's here to stay. In Season 10, Episode 12's "Amadoofus," Mr. Perott expresses romantic interest in Beverly Goldberg (Wendi McLendon-Covey) — though his attraction seemingly goes right over her head.
When discussing Hall joining The Goldbergs cast on Entertainment Tonight, McLendon-Covey couldn't have been more thrilled. "I still have feelings of like, 'Oh my god, he's sitting right there!" the Bridesmaids actress exclaimed.
Catch Anthony Michael Hall on new episodes of The Goldbergs, airing on Wednesdays at 8:30 p.m. ET on ABC.