Chip and Dale Aren't Brothers in the New 'Rescue Rangers' Film, and Fans Are Freaking
Are Chip and Dale brothers? Many fans assumed so, but the film 'Chip 'n Dale: Rescue Rangers' establishes a different origin story for the chipmunks.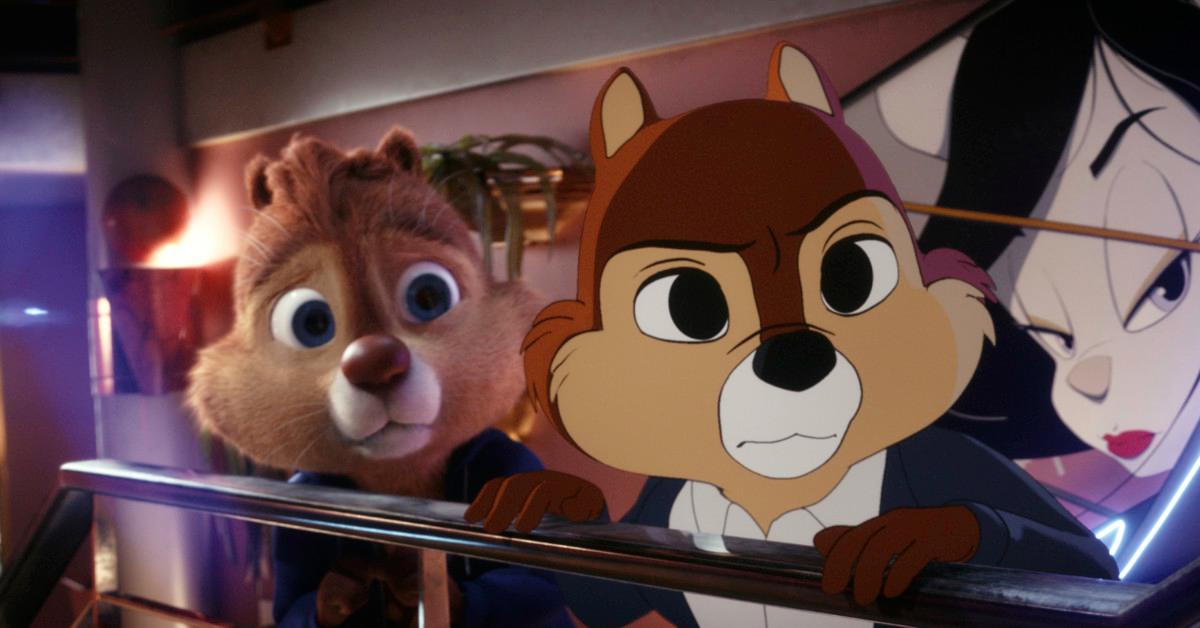 If you're wondering if Chip and Dale are brothers, congratulations. You've stumbled upon one of Disney's most enduring mysteries. And the new film Chip 'n Dale: Rescue Rangers, which started streaming on Disney+ on Friday, May 20, does little to clear up the chipmunk confusion.
Article continues below advertisement
Fans have been wondering about Chip and Dale's relationship for years now. "Are Chip and Dale brothers?" one fan wrote on Reddit in 2016. "This has been bugging me for decades."
The original animator viewed Chip and Dale as brothers.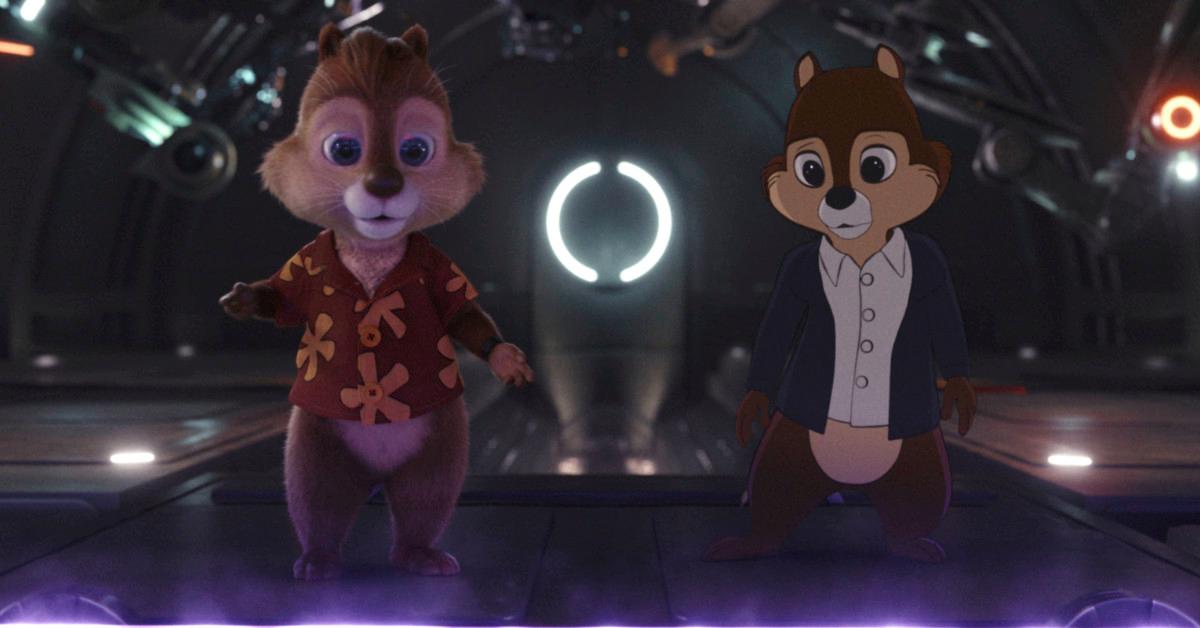 On that aforementioned Reddit thread, one commenter observed that the nature of Chip and Dale's relationship has "never really been stated. "
"A lot of people view them as brothers, including the guy who drew them," that Reddit user added. "But it seems like only Walt [Disney] knew whether they were brothers or not, so it's just kind of out there."
Article continues below advertisement
That commenter is seemingly referring to Bill Justice, the animator who first drew Chip and Dale. Justice wrote in his autobiography the two characters are "simply little brothers," but Disney has never acknowledged that familial relationship, according to the 2012 book Disney Trivia from the Vault by Dave Smith.
But the new film depicts them as childhood friends.
In Chip 'n Dale: Rescue Rangers, written by How I Met Your Mother scribes Dan Gregor and Doug Mand and directed by Akiva Schaffer of The Lonely Island fame, the two chipmunks are introduced as friends from elementary school, as The A.V. Club notes in its review.
And then the film fast-forwards to when Chip (voiced by John Mulaney) and Dale (voiced by Andy Samberg) are adults "living amongst cartoons and humans in modern-day Los Angeles," as Disney says in a synopsis.
Article continues below advertisement
"It has been decades since their successful television series was cancelled, and Chip has succumbed to a life of suburban domesticity as an insurance salesman. Dale, meanwhile, has had CGI surgery and works the nostalgia convention circuit, desperate to relive his glory days," the synopsis adds. "When a former cast mate mysteriously disappears, Chip and Dale must repair their broken friendship and take on their Rescue Rangers detective personas once again to save their friend's life."
Article continues below advertisement
Fans — and even critics — are confused.
If Chip 'n Dale: Rescue Rangers film established Chip and Dale as friends and not relatives, at least one film critic missed the memo. The Hollywood Reporter's review of the film refers to the duo as brothers. (The Austin Chronicle, meanwhile, observes that the film "[throws] out the first 45 years of their animated history during which they were explicitly brothers.")
And fans are confused, too. "Alright, question: Are Chip and Dale not brothers?" one tweeted recently. "Why are they meeting for the first time in third grade?"
Another Twitter user wrote, "I'm sorry, are Chip and Dale not brothers?! I HAVE BEEN LIED TO MY ENTIRE LIFE."
A third Twitter user found the silver lining in the switch-up, writing, "I used to think Chip and Dale were brothers, but I'm glad to find out they're not. Now I can think about them kissing, and it won't be weird."