Erika Jayne and Sutton Stracke Seemingly Ended Their Feud on 'RHOBH'
Erika Jayne and Sutton Stracke's feud escalated in Season 10, but a cast trip could've changed their perspectives. So, are they friends now?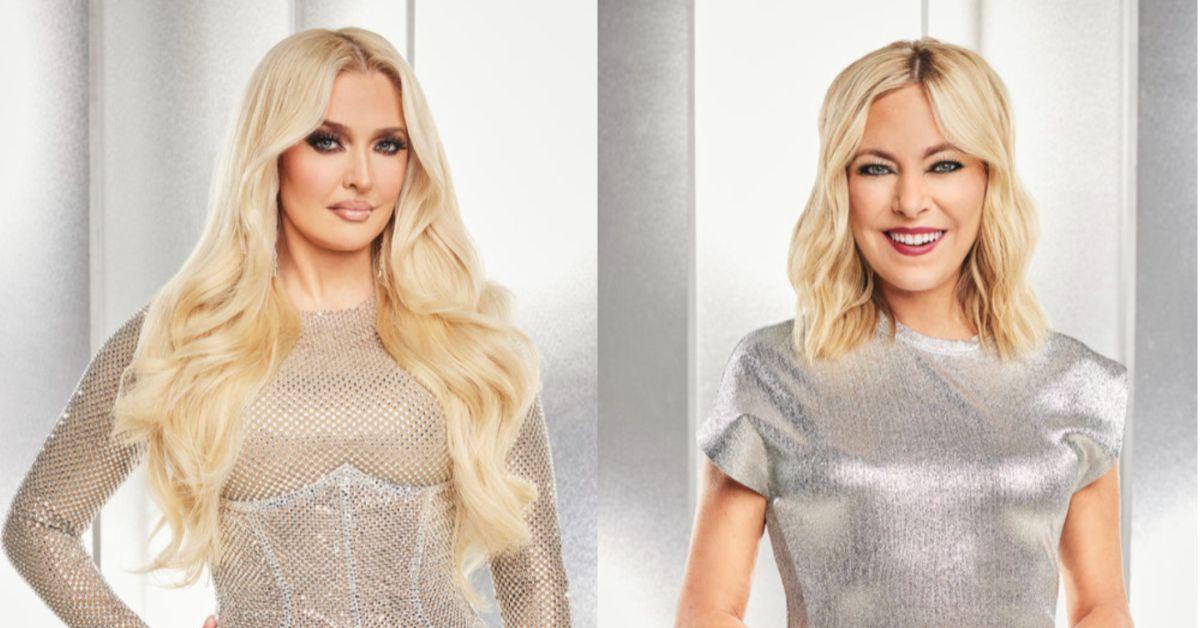 It appeared that Erika Jayne would never call Sutton Stracke her friend. The reality stars spent most of The Real Housewives of Beverly Hills fussing and fighting over Erika's legal troubles. You may have missed it, but Erika is in an ongoing lawsuit because her husband, Tom Girardi, allegedly wired her millions of dollars that were meant to be rewarded to his clients. When the news broke about the case, Sutton criticized the "Pretty Mess" singer for her alleged involvement.
Article continues below advertisement
Although their relationship worsened, Erika and Sutton had to continue seeing each other in order to film RHOBH with fellow castmates Garcelle Beauvais, Crystal Kung Minkoff, Dorit Kemsley, Kyle Richards, and Lisa Rinna. In one episode, Sutton and Erika were forced to vacation together on a cast trip, but what transpired may have changed their dynamic for the better.
So, is Erika and Sutton's friendship back on track? We've got the scoop!
Article continues below advertisement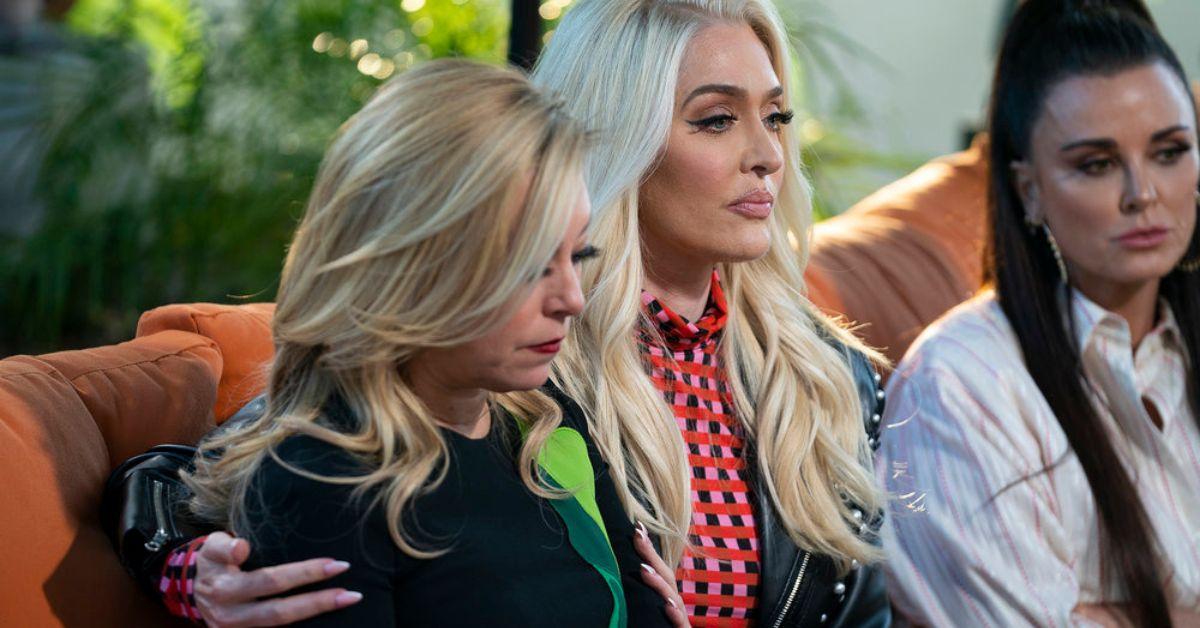 Are Erika Jayne and Sutton Stracke from 'RHOBH' friends now?
If you were waiting with bated breath for Erika and Sutton to become friends again, we're here to give you some good news. According to a recent episode of RHOBH, the former foes bonded in an unlikely way. In a Bravo teaser of the cast's trip to Mexico, Sutton informs the ladies she met someone online.
Article continues below advertisement
Sutton, who divorced Christian Stracke in 2016, seems excited and nervous about meeting her new beau for the first time. At one point, Erika scoots next to Sutton so they can look at his dating profile. Erika offers her stamp of approval, letting her co-star know she thinks her date is "hot." She also encourages Sutton not to be discouraged by dating a younger man after she reveals that the mystery man is younger than her.
Article continues below advertisement
As the women bond over Sutton's dating life, Crystal and Lisa start gushing over how "awesome" it is to see the two of them having a friendly banter. In her confessional, the Sutton Concept CEO says that, despite their drama, she can always count on Erika for a good kiki.
"Erika's so tough, and I really don't like her actions," Sutton says. "But sometimes she's kinda funny. And I like funny people."
However, while Erika also enjoyed her time with Sutton, she isn't ready to set their friendship in stone. After Crystal and Dorit noted their progress with the "XXPensive" singer, she said she's not prepared to forget and forgive Sutton's actions.
"I don't put expectations on anything," Erika declares. "Nice moments are nice moments for me, and that's where I'm at. We still need to work things out. But it's definitely steps in the right direction."
Article continues below advertisement
Sutton Stracke hasn't apologized to Erika Jayne for her past comments.
Sutton and Erika's friendly moment in Mexico came weeks after their feud escalated. During a cast dinner, Erika asked her nemesis if she would receive an apology for her questioning her involvement in Tom's alleged money schemes.
Without hesitation, Sutton informed Erika she had no intentions of apologizing to her. When Erika asked why, she replied by saying, "Because I don't like you." After Erika told Sutton the feelings were mutual, the two exchanged "f--k yous" before going their separate ways. However, their time "on the Bumble" helped mend the connection.
Article continues below advertisement
Since Mexico, Erika and Sutton made another stride in their relationship by following each other on Instagram again, per Entertainment Tonight. Nonetheless, Sutton believes there's always room for their friendship to improve.
"I think that Erika and I still have a lot of work to do," Sutton told People in May 2022. "I think it was, yet again, a very tumultuous ride."
Catch new episodes of The Real Housewives of Beverly Hills on Wednesdays at 8 p.m. ET on Bravo.