Who's the Richest Real Housewife of Beverly Hills? Here Are Their Net Worths Ranked
'The Real Housewives of Beverly Hills' all live lavish lives amid their separate dramas. But some are richer than others. See each of their net worths ranked.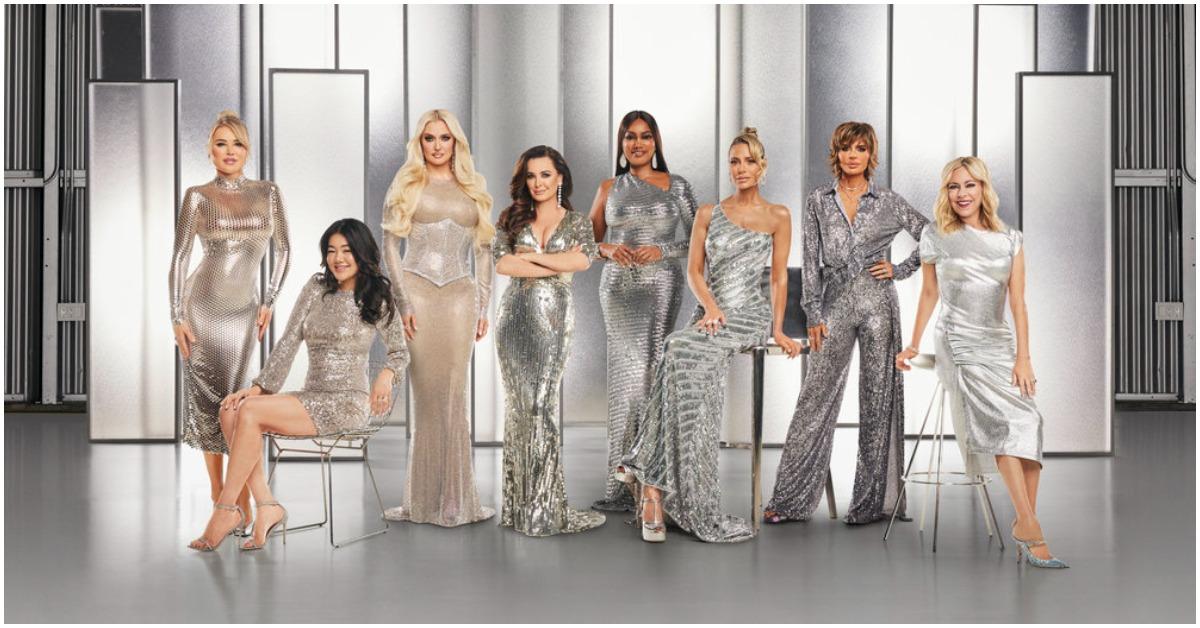 It's no secret that The Real Housewives of Beverly Hills cast enjoys the finer things in life. Many of them acquired wealth on their own through acting, fashion, restaurants, music, and other ventures. Several castmates have also been married to (and divorced from) with some of the city's richest men, who have showered them with gifts and contributed to their millions.
Article continues below advertisement
Season 12 of RHOBH promises to show more interactions between the Beverly Hills elite. Sutton Stracke, Lisa Rinna, Garcelle Beauvais, Crystal Kung Minkoff, Erika Jayne Girardi, Dorit Kemsley, and Kyle Richards will hold their coveted diamonds for another year. The Bravo series also added a new housewife, Sanela Diana Jenkins, to the mix.
While the cast frequently discusses money, even diehard RHOBH fans might not know who the richest castmate is. So, let's dive into a ranking of the main cast's net worths.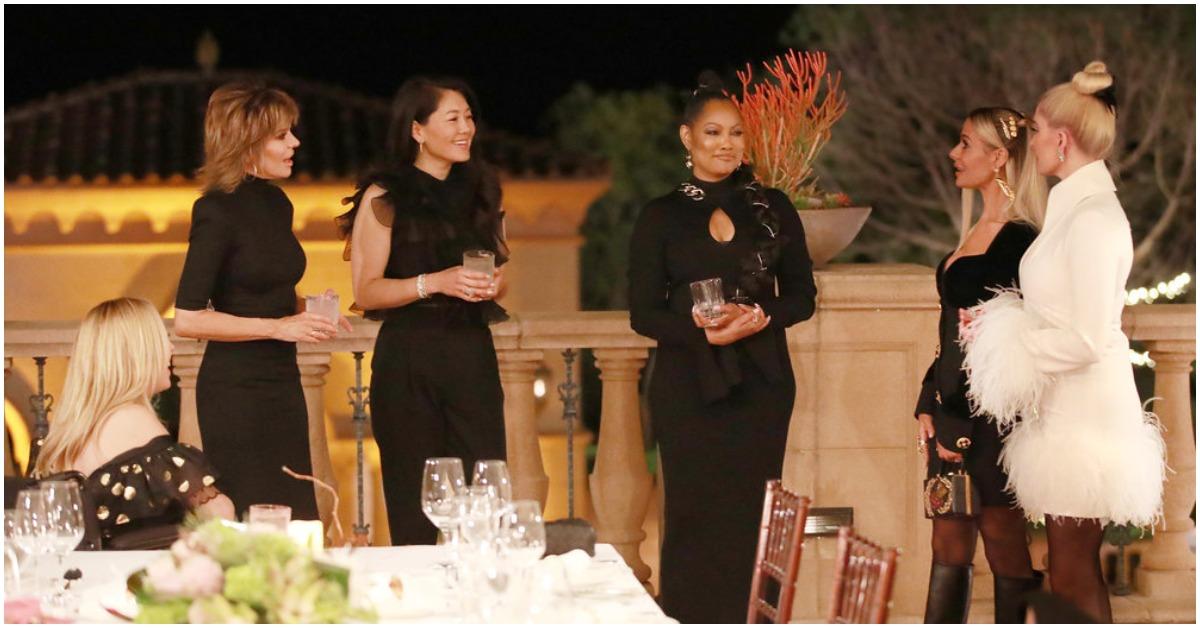 Diana Jenkins — $300 million
Yes, you read it correctly. According to Celebrity Net Worth, RHOBH's newest addition is currently the wealthiest cast member, with an estimated net worth of $300 million. Per her Bravo bio, Diana is a world-renowned entrepreneur, philanthropist, and human rights activist. She also acquired the Melissa Odabash swimwear line and founded Neuro Brands drink company in 2009, where she currently serves as the president and CEO.
After migrating from Bosnia and Herzegovina and moving to London, Diana met and married Barclays financier Roger Jenkins in 1999, and they welcomed two children, Eneya and Innis. In 2011, the pair amicably divorced, and Diana received a settlement of $300 million, making her one of the richest women in the UK at the time.
Article continues below advertisement
Kyle Richards — $100 million
While her older sister Kathy Hilton is married to Hilton hotel royalty, Kyle has acquired a significant net worth of her own. According to Celebrity Net Worth, the RHOBH OG is worth an estimated $100 million and began her career as a child actor in the 1970s. Some of Kyle's credits include TV shows like Little House on the Prairie and starring in Halloween alongside Jamie Lee Curtis. Kyle continues acting and producing, and also dabbles in fashion. After closing the doors on her boutique, Kyle by Alene Too, in 2018, the actress returned with a collaboration with ​​fashion designer Shahida Clayton called Kyle x Shahida.
Article continues below advertisement
Sutton Stracke — $50 million
Sutton has been shy about discussing money since joining RHOBH as a "friend" in Season 10. Her castmates inquired about how she affords her lavish lifestyle, including a stunning closet filled with designer clothes and shoes. While Sutton doesn't like to talk about money, her ex-husband, Thibeault "Christian" Stracke, seemingly had no problems. When the couple divorced in 2016 after 16 years of marriage, she knew just how much cash her ex had acquired.
According to Celebrity Net Worth, Christian has two minor league baseball teams, a timber company, and several other streams of income that Sutton became entitled to. Additionally, Sutton established her online boutique, The Sutton Concept, in 2019.
Article continues below advertisement
Dorit Kemsley — $50 million
According to Celebrity Net Worth, Dorit is worth approximately $50 million. She's made a name for herself as a fashion designer, and RHOBH fans first met her when she designing looks for Lisa Vanderpump. Today, she's the owner of her swimwear brand, Beverly Beach, and launched a wedding gown collection with Nektaria. However, most of Dorit's millions are thanks to her husband, English businessman Paul "PK" Kemsley. The couple married in 2015 and have two children together, Jagger and Phoenix.
Article continues below advertisement
Crystal Kung Minkoff — $30 million
Crystal, who joined RHOBH in Season 11, is worth $30 million, per Celebrity Net Worth. The University of California at Irvine graduate is the founder of Real Coco, a plant-based food company offering coconut products, including coffee creamer, water, and milk.
Crystal also shares some of husband Robert Minkoff's $30 million net worth. Robert is a director best known for his work on The Lion King and Stuart Little.
Article continues below advertisement
Lisa Rinna — $10 million
According to Celebrity Net Worth, Lisa is worth an estimated $10 million. Lisa's earnings stem from her acting career, which began in the late 1980s. Her fame rose in 1992 when she landed her first significant role as Billie Reed in Days of Our Lives, followed by a role on Melrose Place as Taylor McBride. Before RHOBH, the Emmy winner was a co-host on Soap Talk and she and her husband, actor Harry Hamlin, also had a short-lived reality show, Harry Loves Lisa.
In addition to appearing on scripted and reality TV, Lisa has perused numerous ventures in fashion and beauty. She and Harry owned a clothing boutique called Belle Gray until 2012. The same year they closed their boutique, she launched the Lisa Rinna Collection for QVC, which has been a huge success ever since. In 2020, she made headlines yet again when she debuted her coveted lip kits for Rinna Beauty.
Article continues below advertisement
Garcelle Beauvais — $8 million
Garcelle joined the RHOBH cast in 2020 and, at the time of this writing, is worth an estimated $8 million. According to Celebrity Net Worth, Garcelle began modeling in New York before she started acting. In 1997, she landed a starring role as Francesca "Fancy" Monroe on The Jamie Foxx Show.
When The Jamie Foxx Show wrapped in 2001, Garcelle bounced right back with another part as A.D.A. Valerie Haywood in NYPD Blue and she's been acting steadily ever since. The actress also co-hosts The Real and is the author of her I Am children's series and a memoir, Love Me As I Am.
Article continues below advertisement
Erika Girardi — $5 million
Most RHOBH fans won't be too shocked to know the "Pretty Mess" singer is the least wealthy of the castmates. According to Celebrity Net Worth, Erika Girardi is worth an estimated $5 million, which comes from her role on the show and hair company, Pretty Mess. She and her estranged husband, Tom Girardi, first appeared on the show in Season 6. Erika constantly showed off her and Tom's decadent lifestyle, including a massive Pasadena mansion and private jet.
Article continues below advertisement
However, in March 2021, officials froze Tom's bank accounts and received multiple lawsuits from his former clients, stating that he misappropriated at least $2 million in client funds. Tom allegedly used some of the earnings to fund Erika's music career, though she denied involvement. In November 2020, Erika filed for divorce from Tom after 21 years of marriage.
The Real Housewives of Beverly Hills airs new episodes on Wednesdays at 8 p.m. ET on Bravo.