'MasterChef' Judge Aarón Sánchez Dishes on His Friendship With Gordon Ramsay (EXCLUSIVE)
Chef Aarón Sánchez is back on 'MasterChef' and spoke to 'Distractify' about working with Gordon Ramsay. Learn more and watch an exclusive clip!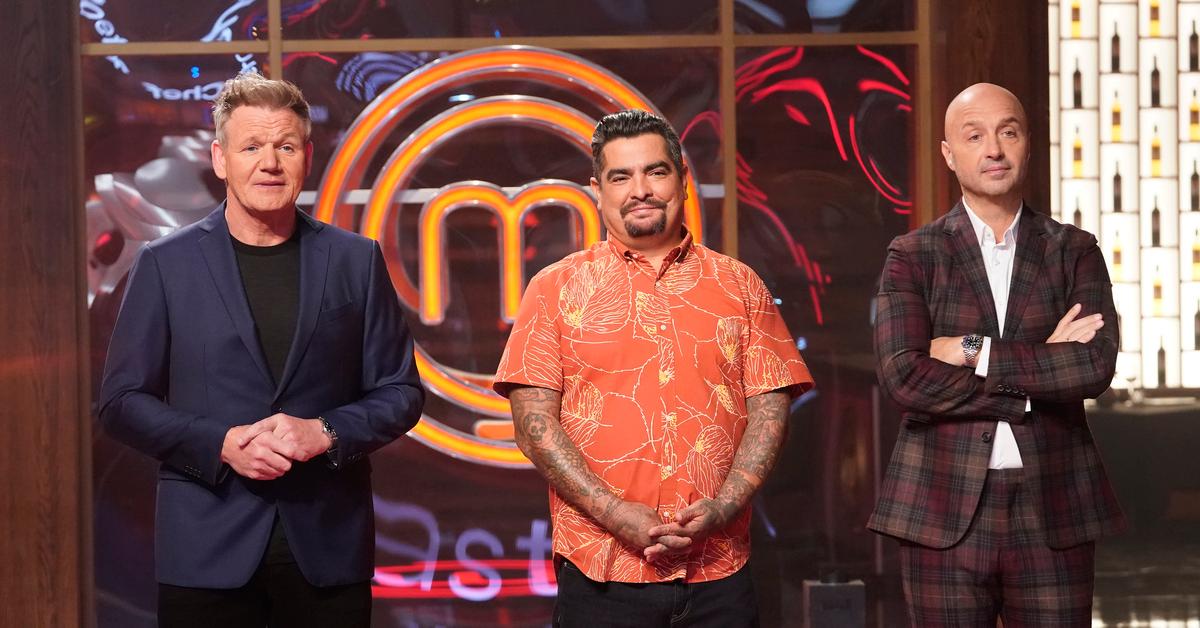 Chef Aarón Sánchez is back for another season of MasterChef, and this round of the Fox cooking competition is the most important one yet. MasterChef: Back to Win is the first season ever to focus on returning contestants, and that automatically raises the stakes.
But Aarón, Chef Gordon Ramsay, and Joe Bastianich are here to help (and challenge) the cast. Distractify spoke exclusively with Aarón about the new season, its increased challenges, and his friendship with Chef Ramsay, with whom he's formed a close bond.
Article continues below advertisement
Get the inside scoop on MasterChef: Back to Win in our interview below.
Fans can also watch an exclusive clip from the July 27, 2022, episode before it airs at 8 p.m. ET on Fox!
[Editor's note: This interview has been edited and condensed for clarity.]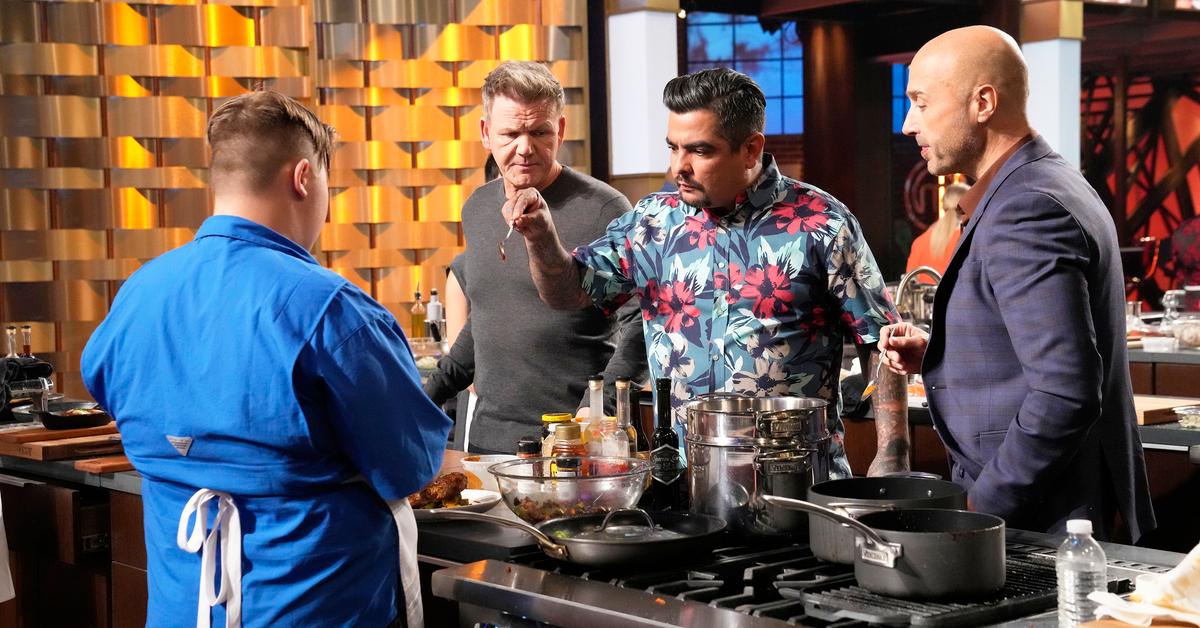 Article continues below advertisement
Chef Aarón Sánchez expects more from the 'MasterChef' Season 12 contestants.
Distractify: MasterChef Season 12 is geared toward past competitors. Are you more critical of their dishes because they already know what to expect?
Aarón Sánchez: Absolutely. Not a lot of young aspiring culinarians have a chance to take a wrong and make it a right. We were very diligent as far as selecting some of those past contestants that we felt had the chops and had a bad day or a bad dish and that sealed their fate a little bit. But we are being a lot more attentive to their skill level, and the challenges reflect that.
Distractify: Is it fun or rewarding for you to see them again and see their growth?
AS: There's such an emotional attachment with the contestants and this opportunity to come back and redeem themselves...The best thing about MasterChef and why it's the best culinary competition show is because we mentor. If you win, you come in 10th, it doesn't matter. You've gone through this process, and you've gotten valuable lessons that will give you that confidence to continue to chase your dream in this culinary world. It is really unique and very special in that way.
Article continues below advertisement
Distractify: What does being a judge on MasterChef mean to you and how does it enhance your career?
AS: The word "chef" really breaks down to teacher at the end of the day. The kitchen is the salvation for a lot of people. It's a place where you learn structure, discipline, mentoring, all these valuable attributes that every young person should have. For me, it was something that was so critical for a very difficult time in my life, personal and otherwise.
I've always taken those lessons, and through my experience and through my knowledge, I want to pass that down to the next generation. I do that through my scholarship fund where I put Latino kids into culinary school. Being able to be an example in the Latin community, that's a really big part of my identity and who I am. And it feels great.
Article continues below advertisement
Are Chef Aarón Sánchez and Gordon Ramsay friends off-screen?
Distractify: You've appeared on three different Gordon Ramsay shows. How would you describe your working relationship with Chef Ramsay?
AS: We have a very mutual respect and admiration for one another. He's somebody that I've always looked up to. I tell everybody, I have the best job in the world. I get to work with somebody that is a colleague and a pseudo-mentor.
I guess he loves my point of view because I do a cuisine that is so foreign to him and that he doesn't really have a lot of grasp of. He's always being enlightened by what I have to say with some of the Mexican-Latin flavors and then he has that very strong European training, which I can always take from.
Chef Gordon [has] maintained three Michelin stars for 20 years in London, and I hope people understand how difficult that is.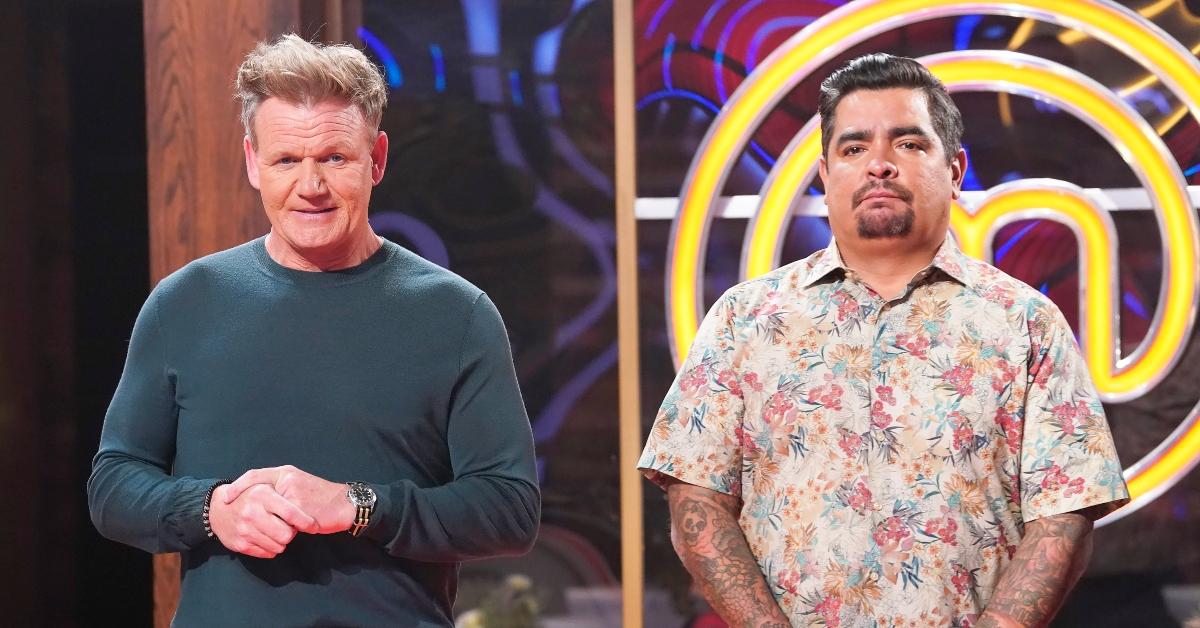 Article continues below advertisement
Distractify: You've been able to maintain your own restaurants and ventures outside of MasterChef and MasterChef Junior. How do you stay active as a chef and not just a TV personality?
AS: I am a chef first and then I do television down the road a little bit. I'm an author, I'm a philanthropist, I'm a father, I have a podcast with my mom — I do many different things. And I think it's really important to make sure that you have a great team around you that can allow you to be in a position to continue to maintain your integrity and your authenticity with food, but also be able to branch out and do other things.
With that being said, we're doing a little breakfast place next to my restaurant [Johnny Sanchez] in New Orleans, where I'm going to be doing a breakfast-y, Mexican-inspired coffee program and food. Then we're going to be doing a really cool restaurant in L'Auberge [Casino Hotel] in Lake Charles, Louisiana, which is a fun version of Johnny Sanchez.
MasterChef airs on Wednesdays at 8 p.m. ET on Fox.