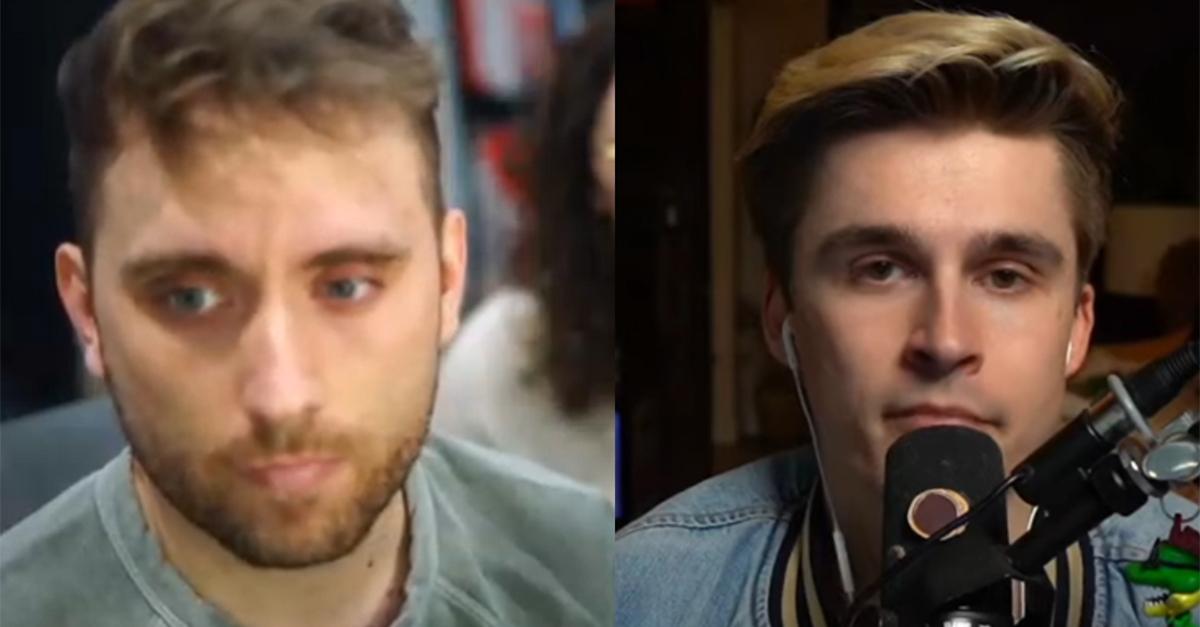 Twitch Streamer Ludwig Speaks out in the Midst of the Atrioc Controversy
There's never a shortage of controversies on a platform like Twitch. The streaming site is home to many popular gamers and content creators who essentially make a living off of playing video games and otherwise providing entertainment from their living rooms.
While playing video games as your main source of income sounds like a dream, many streamers on Twitch have been at the center of scandals, be it through gambling addictions, sexual crimes, or even domestic abuse.
Article continues below advertisement
In recent news, streamer Atrioc came under fire after viewers inadvertently discovered his subscription to a site that can generate explicit AI imagery of real people when he briefly displayed the internet tabs on his browser. The site reportedly creates NSFW deepfake images of streamers like QTCinderella, Pokimane, and Maya Higa.
Many streamers, including the victims, have spoken out against Atrioc's actions, not the least of whom is Ludwig, another prominent streamer. Are these two friends?
Article continues below advertisement
Are Ludwig and Atrioc friends? Here's what we know and how Ludwig has responded to the controversy.
Ludwig (real name Ludwig Ahgren) is a popular content creator who was primarily active on Twitch before moving to YouTube. He also serves as an esports commentator and competitor, known for his commentary over Super Smash Bros. Melee events. He has previously played games like Mario Party 2, and Dark Souls on his streams and has even previously won first prize in an invitational tournament for Pokémon Sword and Shield.
As far as Atrioc's recent controversy is concerned, many Twitch fans were wondering if Ludwig would speak out about the incident. That shouldn't come as any surprise, considering that Ludwig and Atrioc are reportedly friends in real life.
In a Reddit thread dedicated to details about their relationship, Ludwig and Atrioc are known to be close to one another. A Twitch clip posted in 2021 shows Atrioc confessing that he is fully confident Ludwig will make more money than him streaming one day.
Article continues below advertisement
The two of them have even appeared on several streams together. Details on their friendship are scarce and sketchy, but signs point to the idea that they know each other well enough.
Article continues below advertisement
Of course, their relationship could very well be altered by Atrioc's recent controversies. Ludwig recently issued a public statement on YouTube in which he calls out Atrioc — who he refers to as "one of [his] friends" — for his actions. He reportedly "felt pressured" by angry viewers to respond, but ultimately stands in support of the women harmed by Atrioc's actions.
Article continues below advertisement
"It didn't feel like there was any other take to have [other] than the one being expressed by all the women online," he stated on his YouTube Channel, Mogul Mail. He would go on to voice his agreement to many folks who have spoken out against Atrioc.
He has been especially supportive of QTCinderella, his girlfriend and one of the female streamers directly impacted by the deepfake site.
While he openly condemns Atrioc's actions, he also wishes him well in one of his darkest hours and hopes that he can learn from this.
"I do believe, maybe naively, that he isn't a sh---y, seedy person who's secretly j--king off to my girlfriend," Ludwig says in his closing statement. "I just hope from here [that] he takes all the steps and all the actions, you know, to make it better."
As of this writing, Atrioc issued an apology over the matter and subsequently is now taking a hiatus.