Skrulls in 'Secret Invasion': The True Antagonists or Misunderstood Aliens?
Wait, are Skrulls evil in 'Secret Invasion'? They're portrayed as a peaceful race, but a group of rebel Skrulls wants to gain control of Earth.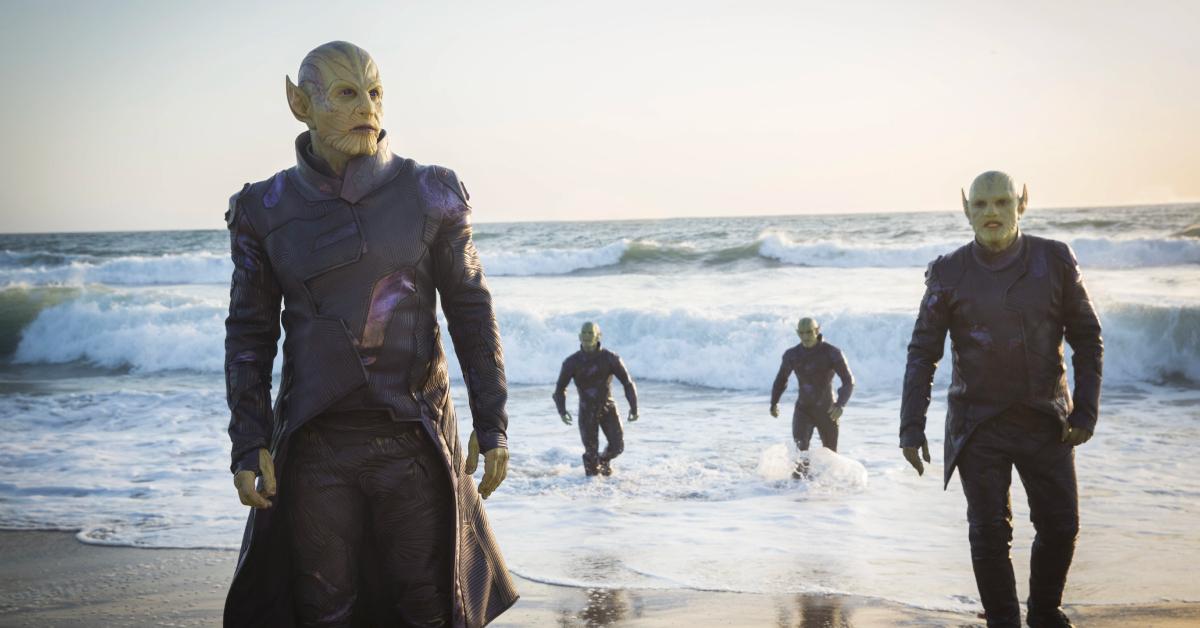 Spoiler alert: This article contains spoilers for Episode 1 of Secret Invasion.
Since making their debut in the 2019 global smash hit Captain Marvel, the Skrulls have remained in the shadows — or have they? As it turns out, the extraterrestrial shapeshifters have settled on Earth, but based on early events in Secret Invasion, some of the Skrulls don't have the best intentions.
Article continues below advertisement
Although the MCU presents the Skrulls in a more sympathetic light than their comic counterparts, this doesn't seem to be the case in the spy thriller miniseries. So, are Skrulls evil in Secret Invasion? Read on for all the known details.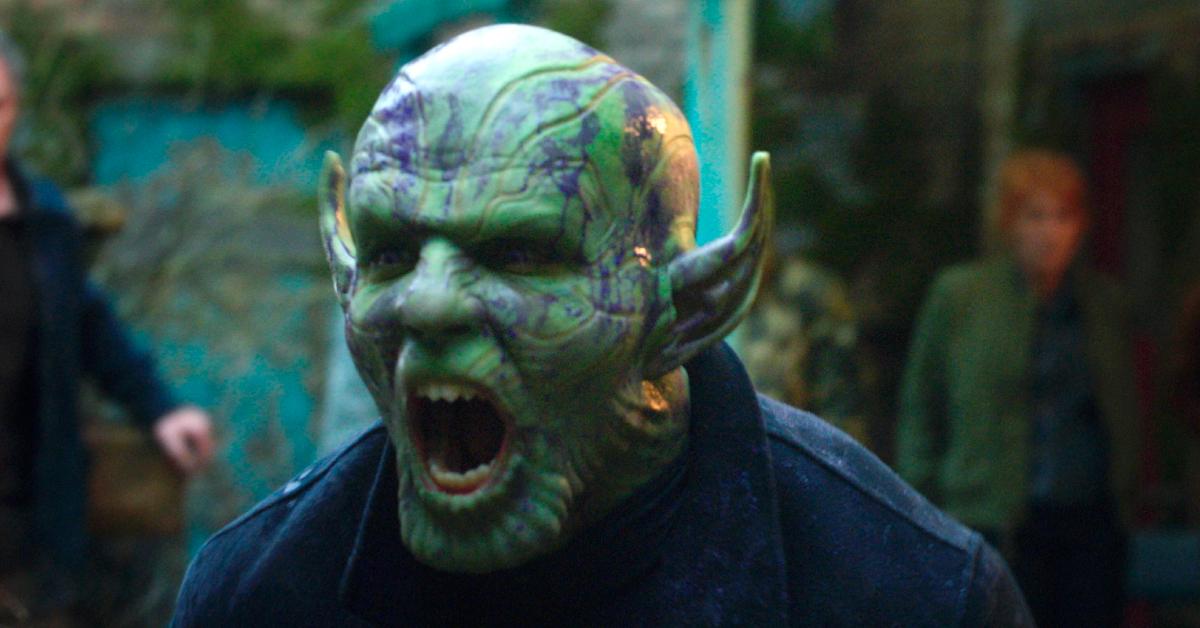 Article continues below advertisement
So, are Skrulls evil in 'Secret 'Invasion'?
Most of the Skrulls, including Talos (Ben Mendelsohn), are peaceful beings — but evil Skrulls are on the rise in Secret Invasion. In the espionage miniseries, Fury (Samuel L. Jackson) learns of a covert invasion of Earth by a radical faction of Skrulls; if the group succeeds, humans will cease to exist.
Surprisingly, the rebel Skrulls kick off their plans in the first episode by detonating several bombs in a Russian market square, killing thousands of innocent people, including Fury's closest ally, Maria Hill (Cobie Smulders). We don't know about you, but that's pretty damn evil for a "friendly" alien race.
Article continues below advertisement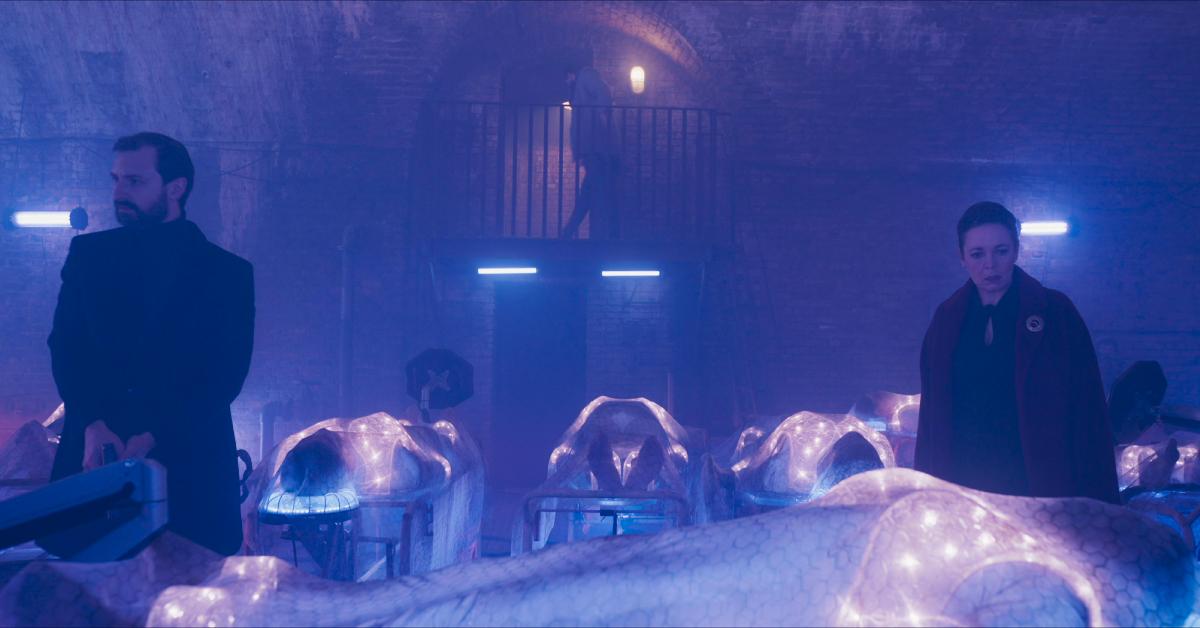 Now, we're in no way condoning their violent tactics; however, this hostile group of Skrulls is obviously doing this for a reason. Luckily, the audience gets plenty of answers early on and learns that some of the Skrulls resent humanity as a whole for casting them aside. They also aren't too fond of Fury because of his supposed empty promises.
Article continues below advertisement
Fury promised to find the Skrulls a new home a long time ago, yet he still hasn't delivered. The Skrulls kept their end of the deal (help protect Earth), but now, many are tired of waiting around. So, they are taking matters into their own hands and claiming Earth as their new home.
It's easy to understand where the Skrulls are coming from; they're refugees looking for a home. However, like the Flag Smashers in The Falcon and The Winter Soldier, the Skrulls are going about everything the wrong way.
Article continues below advertisement
'Secret Invasion' director Ali Selim implied the Skrulls are misunderstood.
In an interview with Empire, director Ali Selim further discussed the Skrulls in Secret Invasion.
He asked, "Who is a terrorist, and why are they a terrorist?" before explaining, "Especially here in the States, it's easy to say we're the good guys and they're the terrorists. The interesting thing for me is to ask: How did we as a nation-state influence the environment these people come from?"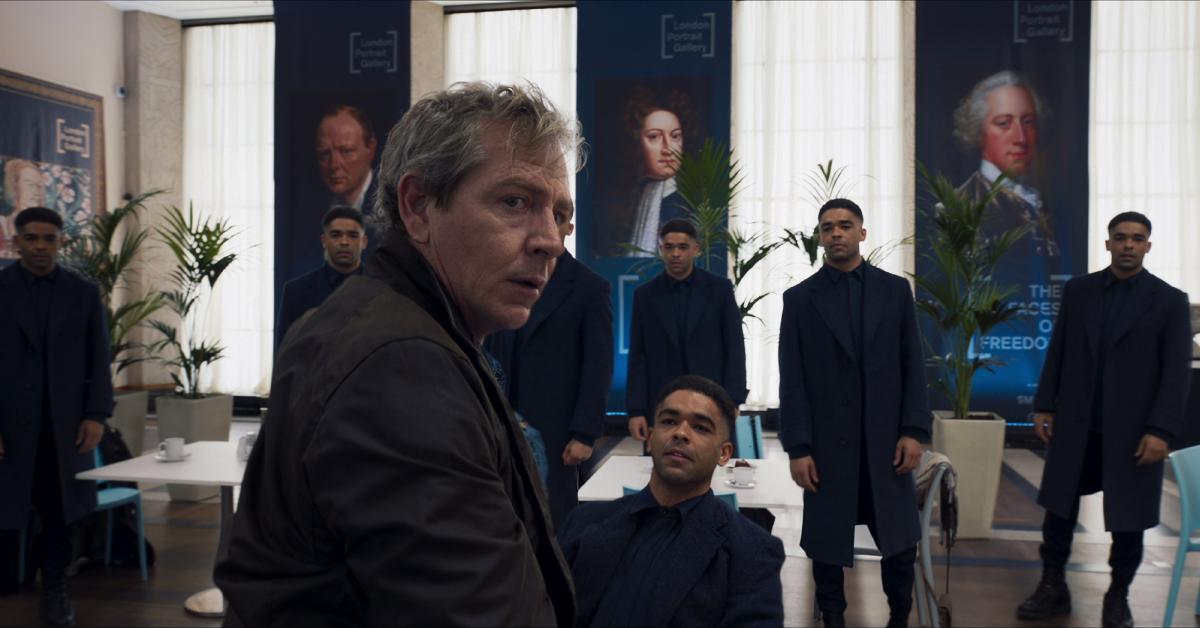 Article continues below advertisement
Ali said that those critical questions play a major role in the backstory of the show's main antagonist and the leader of the rebel Skrull faction, Gravik (Kingsley Ben-Adir): "Gravik is not just a bad guy with a bomb," he told the outlet.
"His story and how he came to this grievance is clearly explored here. That doesn't just refer back to movie history and noir; it refers to our times today," Ali continued.
New episodes of Secret Invasion drop Wednesdays on Disney Plus.