Former 'Jackass' Star Bam Margera Is Back in the Hospital — How Is He Doing?
Bam Margera is back in the hospital but this time it's not for what you might be thinking. Here's what we know about the former 'Jackass' star's health.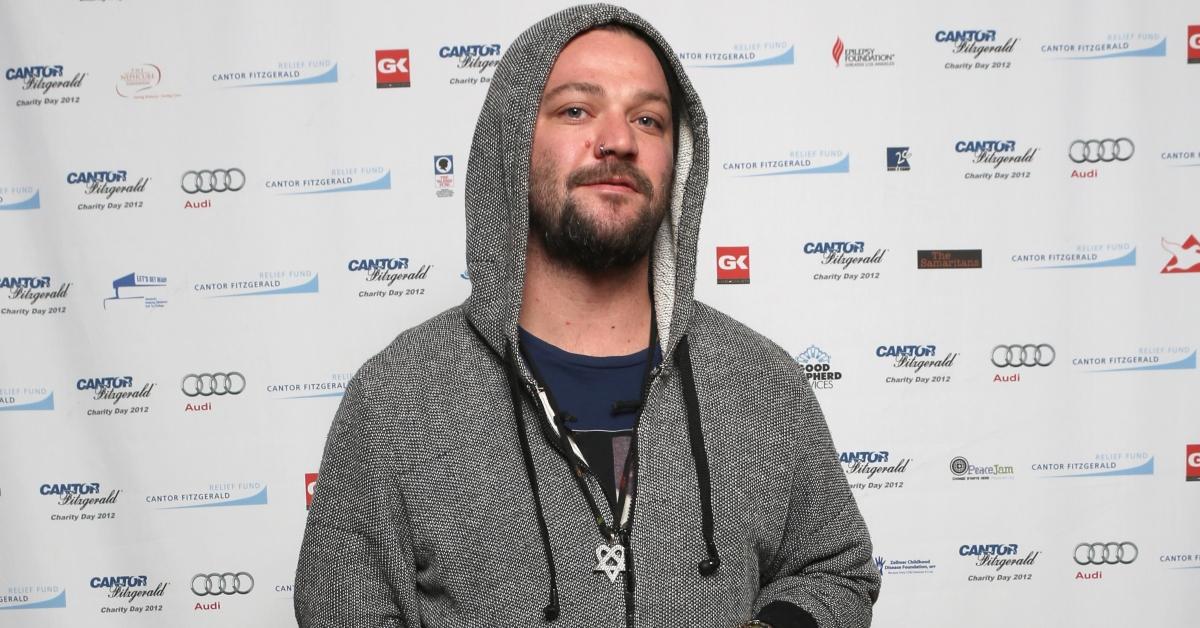 Bam Margera has had a tough life, and we're not just talking about the beating his body took while he was on Jackass. He has publicly struggled with addiction for years, which ultimately cost him his job on Jackass Forever. After that, Bam sued longtime friend and collaborator Johnny Knoxville, director Spike Jonze, Paramount Pictures, MTV, and more for wrongful termination. That was settled in April 2022.
Article continues below advertisement
Bam has been jailed multiple times and has also been in and out of the hospital for various reasons. However, not all of the hospital visits were related to his addiction. It was recently reported by TMZ that Bam had once again been hospitalized. Here's what we know about the current state of Bam Margera's health.
Article continues below advertisement
What's going on with Bam Margera's health?
According to TMZ, Bam was hospitalized in San Diego due to a "very serious case of pneumonia, complicated by COVID-19."
As of the time of this writing, Bam is in the ICU on a ventilator. It was while in the hospital that he tested positive for COVID-19. Unfortunately, it looks as if Bam is possibly still struggling with his drinking.
Less than three months ago, sources told TMZ that Bam had "returned to his court-ordered rehab program" with some minor changes. Apparently, he had escaped from several in-patient facilities in Florida only to be "located by law enforcement and dragged back to continue his treatment." It was decided by a judge that Bam would continue treatment in an out-patient capacity, meaning he wouldn't live at a rehabilitation center full-time.
Article continues below advertisement
To no one's surprise, this didn't exactly work as Bam was spotted in the Koo Koo Room in Atlanta in September 2022, per TMZ. Eyewitnesses informed TMZ that not only was Bam partying with strangers, but he was also seen drinking. Evidently, one of those strangers was Parker Lipman from MTV's Buckhead Shore.
Article continues below advertisement
Apparently, a Free Bam movement was started.
During one of his many stretches in treatment, Bam befriended a lawyer who claimed he could help "free Bam" from his court-ordered alcohol treatment program. Somehow this morphed into a Britney Spears-style Free Bam movement based on "online speculation his family put him in a conservatorship," per TMZ.
Not only was this untrue, but it was deeply upsetting for Bam and his family, who took to Instagram to clarify. The accounts of Bam and his estranged wife, April, both posted the same message regarding the nonexistent conservatorship. "The 'Free Bam' movement has caused confusion and threat to Bam and our families," they wrote. "Although we love sharing our lives with you, some things need to be handled privately, and treatment is one of them."
Article continues below advertisement
The message goes on to say that Bam is actually in a "temporary healthcare guardianship for reasons not shared with the public."
The people supporting the Free Bam movement are encouraging him to leave treatment without any knowledge of what's actually going on. Sadly, the updated was posted in August 2022, a month before he was spotted out in Georgia. Hopefully he will recover soon and can maybe try to get healthy.